26th July 2022
First commercial payload to Mars could launch in 2024
A new company, led by a SpaceX founding member, aims to deliver the first commercial payload to the surface of Mars – using a fully reusable, entirely 3D printed launch vehicle, the Terran R.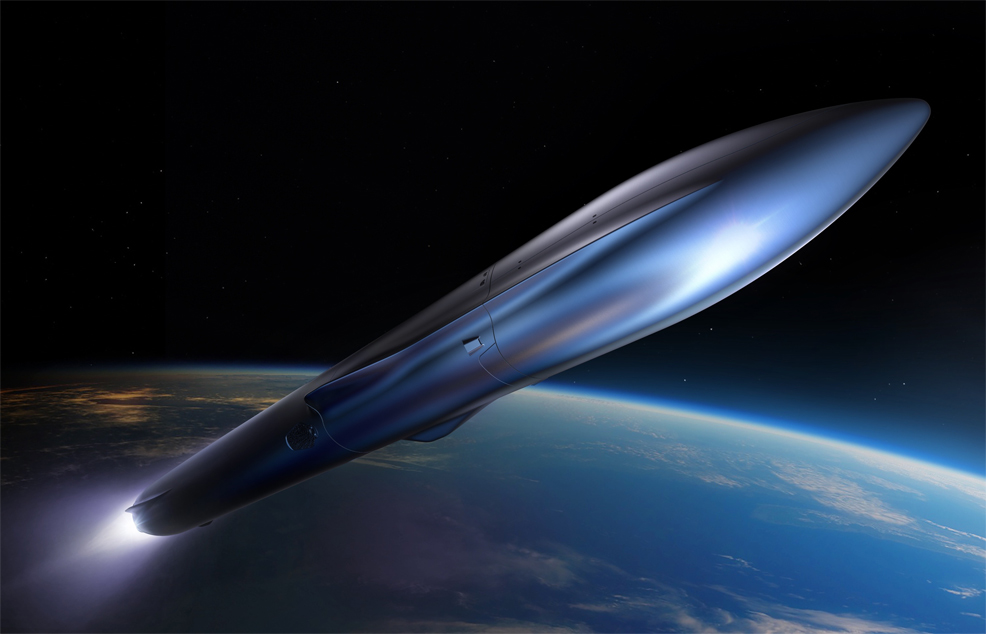 Terran R rocket. Credit: Relativity Space
Impulse Space, launched in September 2021 by SpaceX founding member Tom Mueller, is driven by a vision to provide reliable and economical in-space transportation services. That includes both last-mile payload delivery services, as well as supporting the logistics of satellite orbital movements. With deep industry experience, Impulse team members have led some of the most innovative companies in the so-called "Space 2.0" sector, developing products for organisations such as SpaceX, NASA, Virgin, and other notable enterprises.
A groundbreaking partnership and mission has just been announced between Impulse Space and Relativity Space, which last year revealed the first rocket to be both fully reusable and 3D printed. The two companies are now working together to deliver the first commercial payload to Mars, with a possible launch window starting in 2024.
Under the exclusive agreement, Relativity Space is scheduled to launch Impulse Space's Mars Cruise Vehicle, Entry Capsule and Mars Lander in a Terran R rocket from Cape Canaveral, Florida, until 2029. These payloads will be delivered on a trans-Mars injection (TMI) orbit launched from Earth to Mars.
After several months of travelling across interplanetary space, the Mars Cruise Vehicle will inject the Entry Capsule into the correct landing trajectory and detach. The Entry Capsule will use a combination of heatshield and parachute to slow down enough to safely deploy the Mars Lander into freefall. The lander will then perform a propulsive landing, using purpose-built engines developed in-house at Impulse Space, completing the first commercial payload delivery to the surface of another planet.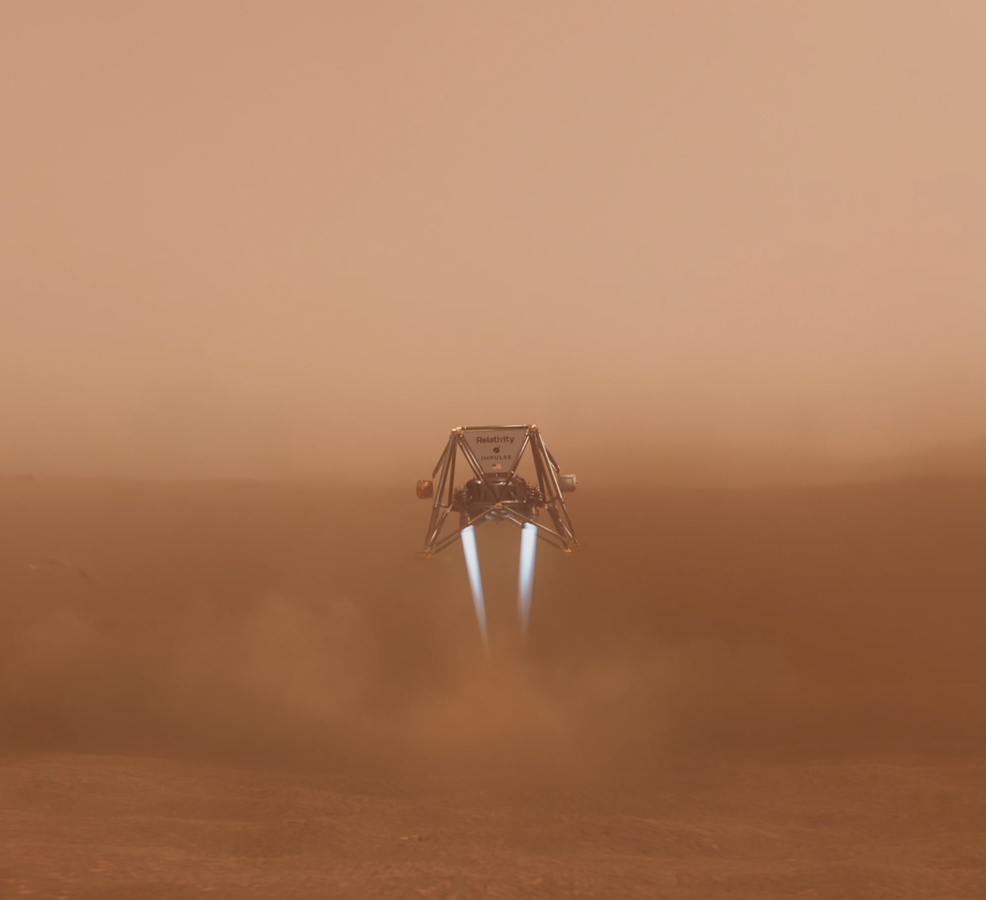 Terran R, pictured at the start of this blog, is the much larger and more powerful successor to the earlier Terran 1. Made possible through Relativity's proprietary 3D printing process and exotic materials, it features unique design geometries that are not possible to achieve in traditional manufacturing, with potential to disrupt the industry. Its five metre (16 ft) fairing and the ability to launch almost 20 times greater payloads than the Terran 1 offers both government and commercial customers affordable access to space, in LEO and beyond.
Relativity Space's radically simplified supply chain enables the printing of rockets with 100 times fewer parts in less than 60 days. The company uses gigantic "Stargate" printers – the world's largest metal 3D printer – developed in house. The most recent version improved its prior generation's print speed by 10 times.
To date, Relativity Space has signed a total of five customers for the Terran R, totalling more than $1.2 billion in backlog, including a multi-year, multi-launch Launch Services Agreement (LSA) with OneWeb announced last month. Now emerging as a competitor to SpaceX, its collaboration with Impulse Space could actually beat Elon Musk's famous company in the race to send the first private mission to Mars, despite having a valuation 30 times smaller.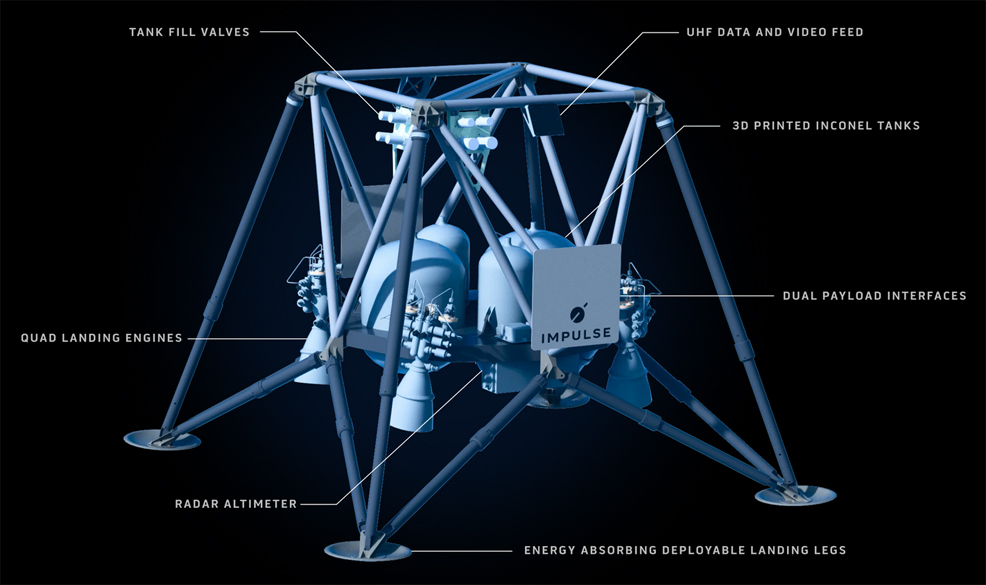 The lander's dimensions are roughly the same as InSight. However, it would lack solar panels, only surviving for a short time on battery power. The small number of instruments would include a radar altimeter, UHF data and a video feed. Impulse Space intends to begin talking with NASA's Jet Propulsion Laboratory about the design aspects of this probe, as well as the Entry Capsule and Mars Cruise Vehicle. The proposed launch year of 2024 is ambitious – and like many spacecraft, may slip – but the team appear confident of success.
"This is a major milestone for both Impulse and Relativity, as well as the entire space industry," said Impulse Space Founder and CEO Tom Mueller. "One of the most challenging aspects of landing on Mars is the 'glide stage,' which involves an aeroshell to encapsulate the lander for the survival of Mars entry. With the power of our combined teams, experience and passion, I am confident this historic mission will be just one of many to come."
"We believe building a multiplanetary future on Mars is only possible if we inspire dozens to hundreds of companies to work toward a singular goal," said Tim Ellis, co-founder and CEO of Relativity Space. "This is a monumental challenge, but one that successfully achieved will expand the possibilities for human experience in our lifetime across two planets. With the delivery capabilities of Terran R, coupled with Impulse's in-space transportation, we are bringing humanity one step closer to making Mars a reality. This is a historic, impactful partnership with Tom and the entire Impulse team through the collaboration of two low-cost commercial providers that will establish and expand our presence on Mars."
Comments »
---
If you enjoyed this article, please consider sharing it: