22nd January 2016
Brain implant will connect a million neurons with superfast bandwidth
A neural interface being created by the United States military aims to greatly improve the resolution and connection speed between biological and non-biological matter.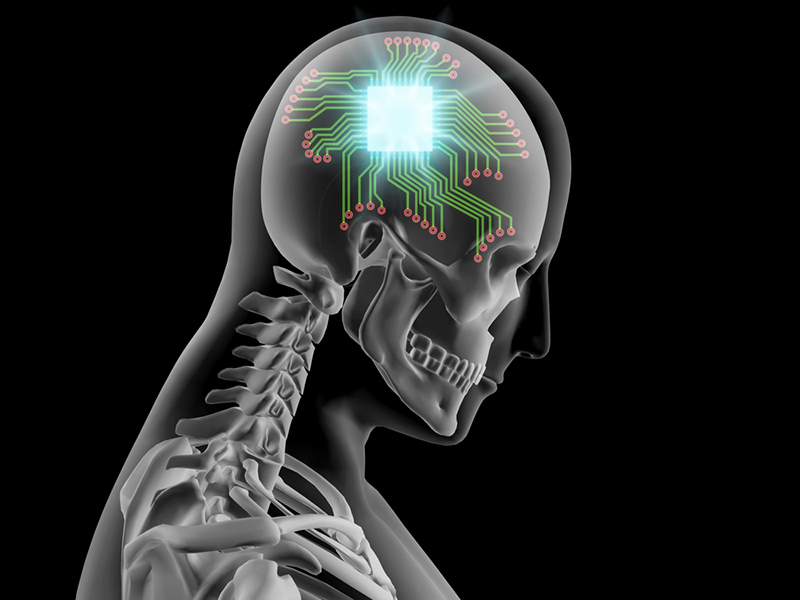 The Defence Advanced Research Projects Agency (DARPA) – a branch of the U.S. military – has announced a new research and development program known as Neural Engineering System Design (NESD). This aims to create a fully implantable neural interface able to provide unprecedented signal resolution and data-transfer bandwidth between the human brain and the digital world.
The interface would serve as a translator, converting between the electrochemical language used by neurons in the brain and the ones and zeros that constitute the language of information technology. A communications link would be achieved in a biocompatible device no larger than a cubic centimetre. This could lead to breakthrough treatments for a number of brain-related illnesses, as well as providing new insights into possible future upgrades for aspiring transhumanists.
"Today's best brain-computer interface systems are like two supercomputers trying to talk to each other using an old 300-baud modem," says Phillip Alvelda, program manager. "Imagine what will become possible when we upgrade our tools to really open the channel between the human brain and modern electronics."
Among NESD's potential applications are devices that could help restore sight or hearing, by feeding digital auditory or visual information into the brain at a resolution and experiential quality far higher than is possible with current technology.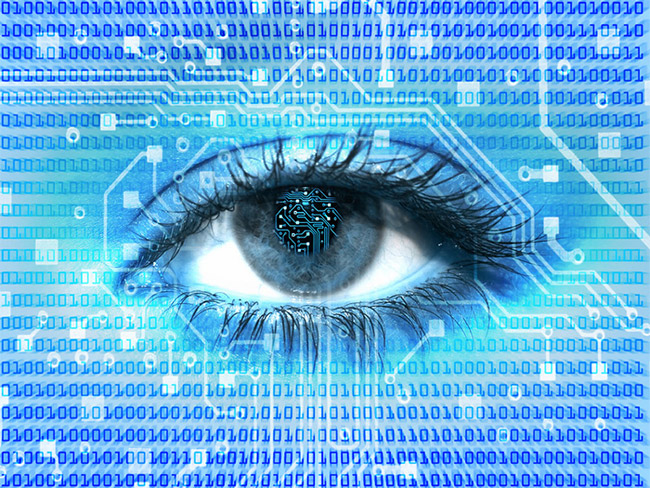 Neural interfaces currently approved for human use squeeze a tremendous amount of information through just 100 channels, with each channel aggregating signals from tens of thousands of neurons at a time. The result is noisy and imprecise. In contrast, the NESD program aims to develop systems that communicate clearly and individually with any of up to one million neurons in a given region of the brain.
To achieve these ambitious goals and ensure the technology is practical outside of a research setting, DARPA will integrate and work in parallel with numerous areas of science and technology – including neuroscience, synthetic biology, low-power electronics, photonics, medical device packaging and manufacturing, systems engineering, and clinical testing. In addition to the program's hardware challenges, NESD researchers will be required to develop advanced mathematical and neuro-computation techniques, to transcode high-definition sensory information between electronic and cortical neuron representations and then compress and represent the data with minimal loss.
The NESD program aims to recruit a diverse roster of leading industry stakeholders willing to offer state-of-the-art prototyping, manufacturing services and intellectual property. In later phases of the program, these partners could help transition the resulting technologies into commercial applications. DARPA will invest up to $60 million in the NESD program between now and 2020.
12th January 2016
World's first virtual reality rollercoaster
In a groundbreaking move that could revolutionise the world of theme parks, the UK's Alton Towers Resort announces today it is launching a rollercoaster entirely dedicated to virtual reality.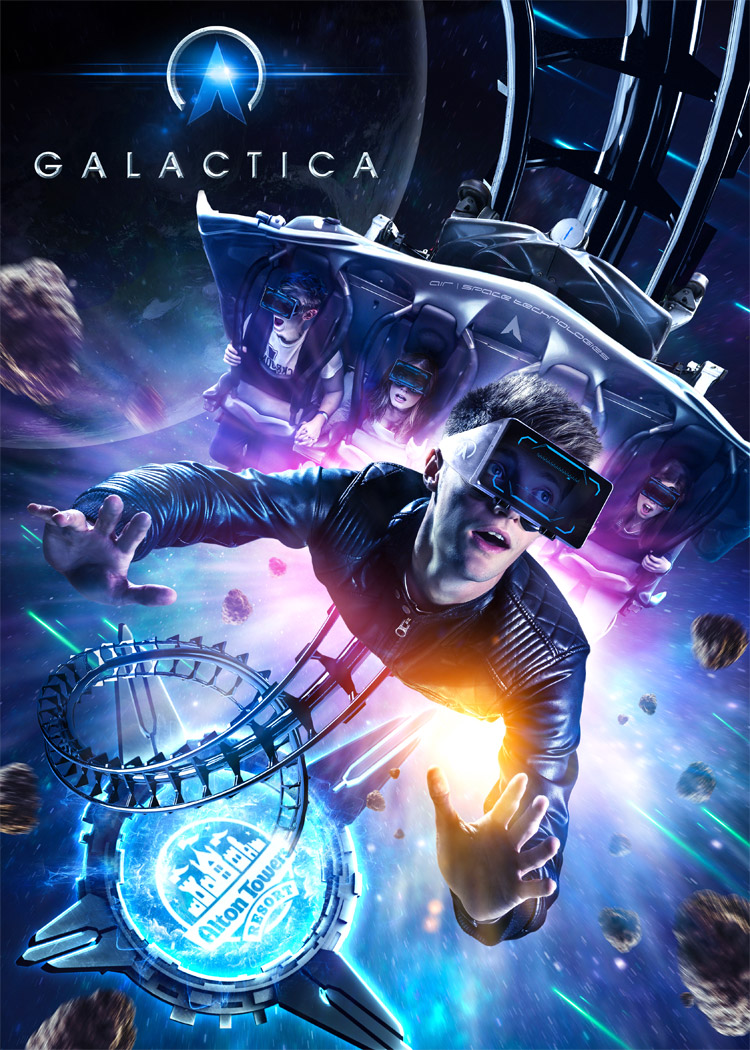 Set to open in April, Galactica is the world's first rollercoaster entirely customised for the full virtual reality experience, transforming riders into astronauts and plunging them into outer space with a G force of 3.5, which is more powerful than the 3G of a real rocket launch.
The exhilarating new ride will combine the physical exertion and adrenaline rush of Alton Towers' iconic flying rollercoaster, with the breathtaking sensation of travelling through space. Cutting edge technology launches riders into a different world, complete with virtual space suits, stunning visuals and an exciting adventure. The visuals have been perfectly synchronised to the thrilling twists, turns and loops of the rollercoaster to recreate the sensation of hurtling through space. Visitors will ride in a prone position along the 840-metre long (2,760 ft) track, to recreate the feeling of flying.
Galactica's epic space theme is set to be hugely popular following Tim Peake's maiden voyage into space in December 2015. Stunning, high-quality visuals deliver an immersive experience that its designers claim is breathtakingly realistic. Each rider wears a modified Samsung Gear VR headset. Through this, an on-board artificial intelligence guides them from the launch pad up into space – flying and looping beyond the stars, banking through wormholes and speeding across distant galaxies, revealing the wonders of the cosmos in stunning clarity.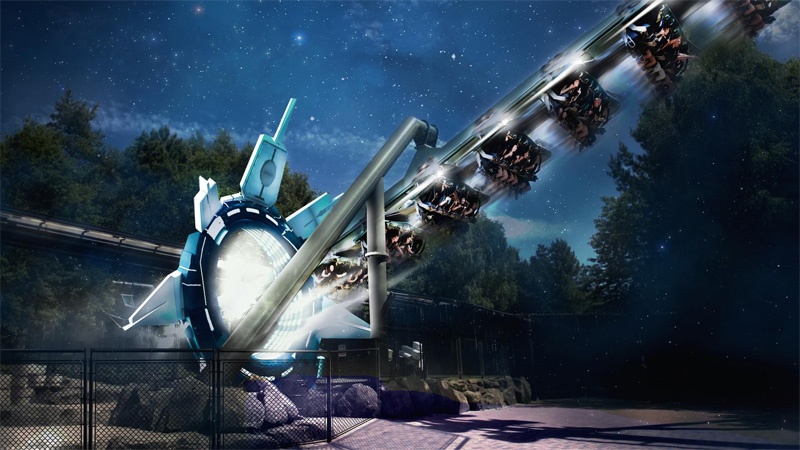 Commenting on the new attraction, Marketing Director Gill Riley says: "Galactica uses groundbreaking technology to give riders a breathtaking and completely unique rollercoaster experience. Tim Peake captured the imagination of millions of Brits last year when he set off on his mission to the International Space Station – and now our visitors can become astronauts too.
"There is nowhere else in the world that people can experience the feeling of a flying rollercoaster combined with soaring through the universe. For two minutes, our guests will be transported into space and we believe Galactica showcases the future for theme parks around the world – it's a complete game changer!"
4th December 2015
1,000-fold increase in 3-D imaging resolution
A new system developed by MIT can increase the resolution of conventional 3-D imaging devices by 1,000 times.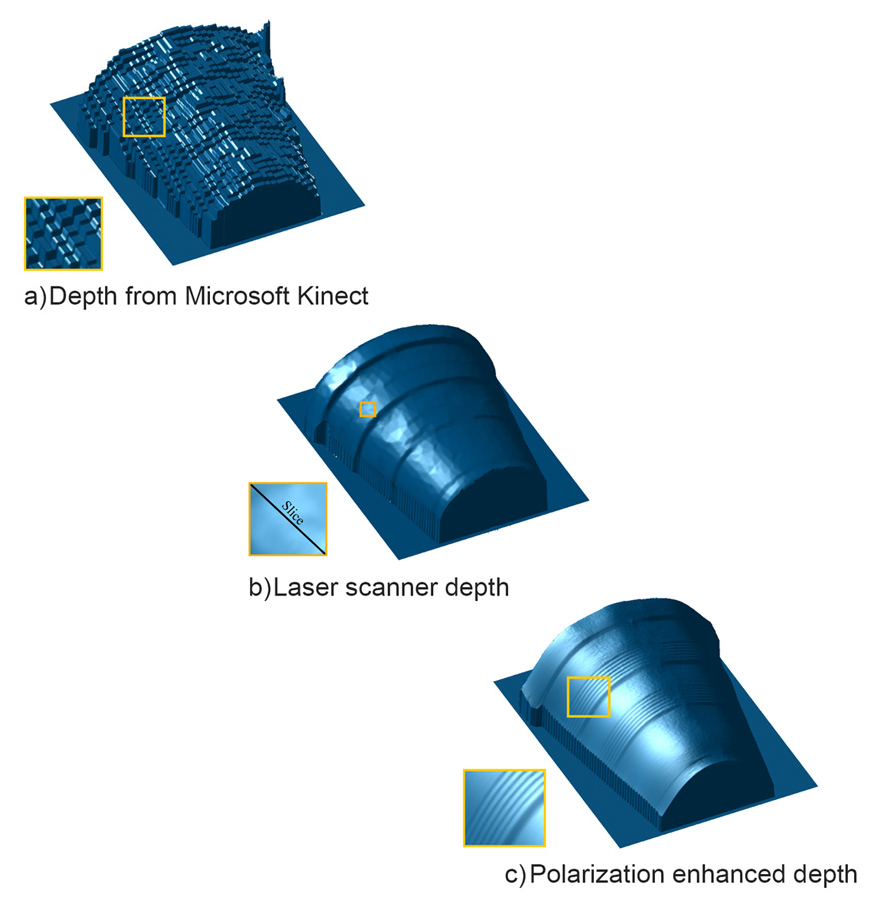 Researchers at the Massachusetts Institute of Technology (MIT) have shown that by exploiting the polarisation of light – the physical phenomenon behind polarised sunglasses and most 3-D movie systems – they can increase the resolution of conventional 3-D imaging devices by up to 1,000 times. This technique could lead to high-quality 3-D cameras built into smartphones, or the ability to snap photos of objects and then use 3-D printing to produce accurate replicas. Further out, the work may also improve the ability of driverless cars in rain, snow and other reduced visibility conditions.
"Today, they can miniaturise 3-D cameras to fit on cellphones," says Achuta Kadambi, a PhD student in the MIT Media Lab and one of the system's developers. "But they make compromises to the 3-D sensing, leading to very coarse recovery of geometry. That's a natural application for polarisation, because you can still use a low-quality sensor, and adding a polarising filter gives you something that's better than many machine-shop laser scanners."
The researchers have described their new system – which they call Polarised 3D – in a paper to be presented at the International Conference on Computer Vision later this month.
Their experimental setup consisted of a Microsoft Kinect – which gauges depth using reflection time – combined with an ordinary polarising photographic lens placed in front of its camera. In each experiment, they took three photos of an object, rotating the polarising filter each time, and their algorithms compared the light intensities of the resulting images.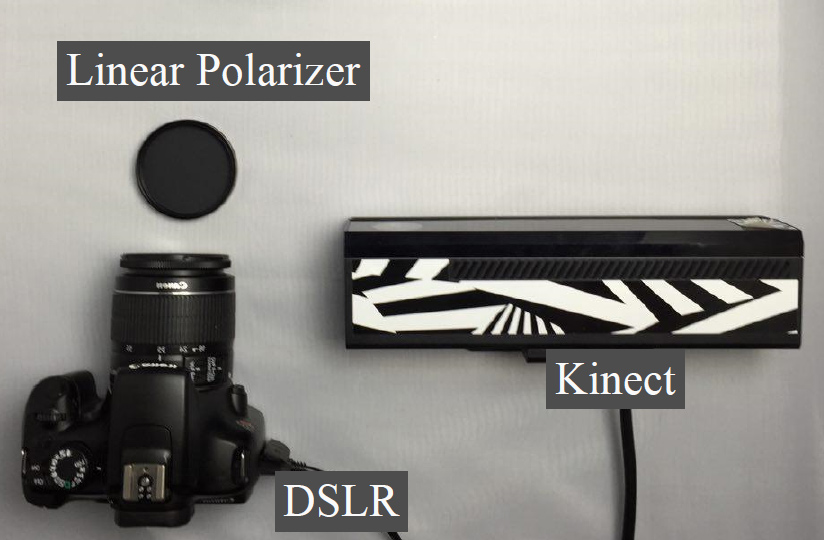 On its own, at a distance of several metres, the Kinect can resolve physical features as small as a centimetre or so across. But with the addition of the polarisation information, the hybrid system was able to resolve features in the range of tens of micrometres: one-thousandth the size. For comparison, they also imaged several of their test objects with a high-precision laser scanner, which requires that the object be inserted into the scanner bed. Polarised 3D still offered the higher resolution.
A mechanically rotated polarisation filter would probably be impractical in a cellphone camera, but grids of tiny polarisation filters that can overlay individual pixels in a light sensor would work. The paper also offers the tantalising prospect that polarisation systems may help in the development of self-driving cars. Experimental self-driving vehicles of today are reliable under normal illumination conditions – but their vision algorithms go haywire in rain, snow, or fog, due to water particles in the air scattering light in unpredictable ways. Polarised 3D could exploit information contained in interfering waves of light to handle scattering.
Yoav Schechner, associate professor of electrical engineering, comments on the research: "The work fuses two 3-D sensing principles, each having pros and cons. One principle provides the range for each scene pixel – the state of the art for most 3-D imaging systems. The second principle does not provide range. On the other hand, it derives the object slope, locally. In other words, per scene pixel, it tells how flat or oblique the object is."
"The work uses each principle to solve problems associated with the other principle," Schechner explains. "Because this approach practically overcomes ambiguities in polarisation-based shape sensing, it can lead to wider adoption of polarisation in the toolkit of machine-vision engineers."
30th November 2015
Bitcoin debit card introduced in USA
Coinbase has unveiled the first US-issued Bitcoin debit card, accepted at over 38 million merchants worldwide. It is predicted that Bitcoin will become the world's sixth largest reserve currency by 2030.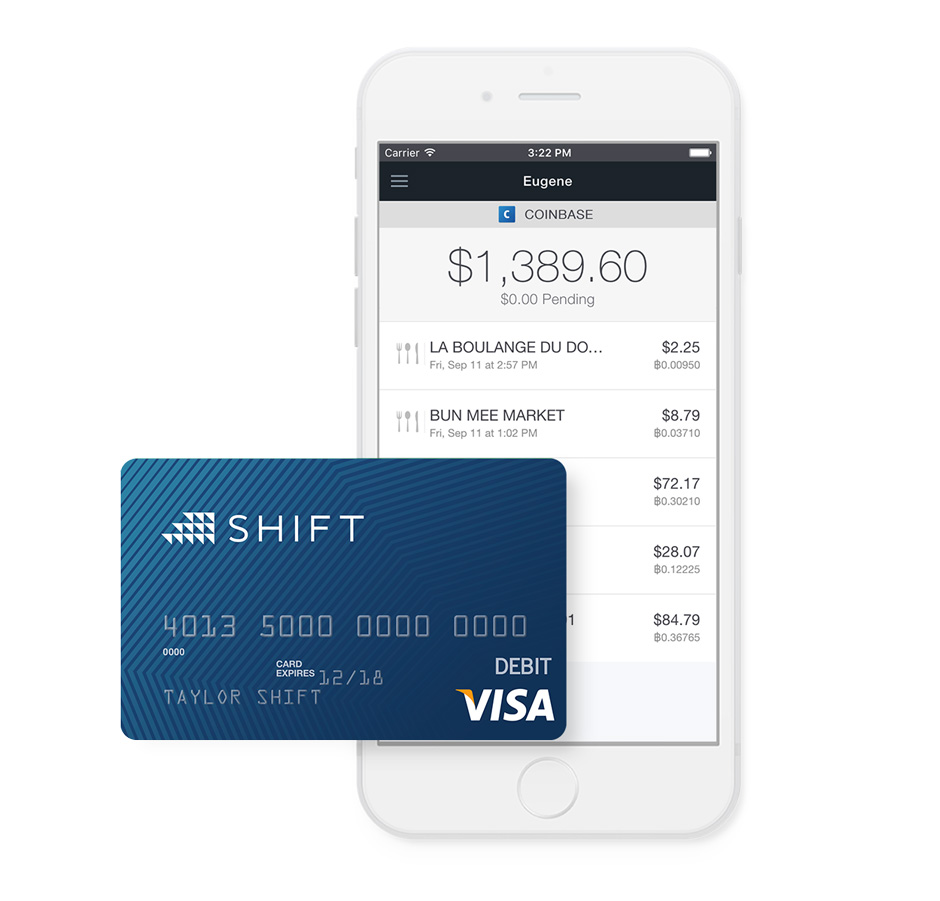 Bitcoin has been around for a while now. Launched worldwide in 2009, this form of digital money isn't controlled or issued by any bank or government and isn't pegged to the value of any other currency. Instead, it works as a decentralised virtual currency with an open network managed by its users. Fast, secure and reliable, Bitcoin is designed for the Internet age – allowing the transfer of any amount of money to anyone in the world, without needing a bank.
An increasing number of large online businesses now accept Bitcoin payments, including Dell, Expedia, Google, OkCupid, Paypal, Reddit and many others. It has drawn the support of some politicians, notably U.S. Presidential candidate Rand Paul, who accepts donations in Bitcoin.
Although growing in popularity, it's still difficult to make regular day-to-day purchases with Bitcoin in the USA, such as buying petrol from a station or groceries at a neighbourhood store, or a meal at a restaurant. That could be about to change, however, thanks to a new Bitcoin debit card. Known as the Shift Card, it can function like a normal VISA debit card – allowing users in 24 states across the USA to spend their virtual money both online and offline at over 38 million merchants around the world. It can also be used to withdraw cash from an ATM, with funds taken out of the person's online Bitcoin balance, not a bank account, although this requires a fee. An accompanying Shift mobile app enables you to check account balances and transaction details, or easily add and edit account information for quick selection at time of payment.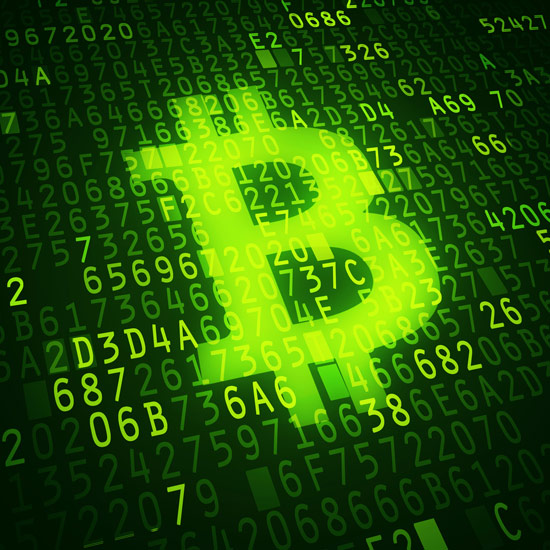 Shift Card has been developed by Coinbase, a Bitcoin wallet and exchange company founded in 2012 and headquartered in San Francisco. It operates exchanges between Bitcoin and fiat currencies in 32 countries, and Bitcoin transactions and storage in 190 countries worldwide. Coinbase and Shift are working through legal and regulatory issues to make the card available throughout all 50 states of the USA.
"At the end of the day, what we're trying to do is make Bitcoin easy to use," says Adam White, vice president at Coinbase. "We want to make it easy to buy and sell Bitcoin, and we want to make it easy to spend. A mainstream debit card based on Bitcoin is a key element."
"It's now possible to live on Bitcoin alone, through a combination of an employer paying the user in Bitcoin and the user spending Bitcoin for everyday items via their debit card," says White.
In a related story, UK-based Magister Advisors has predicted that Bitcoin will become the world's sixth largest reserve currency by 2030. According to their survey, banks and financial institutions are willing to spend around $1 billion on developing blockchain technology over the next two years.
"Blockchain technology will underpin a growing number of routine transactions globally as trust grows," said Jeremy Millar, a partner at Magister Advisors, in a statement released by the organisation. "Our interviews with 30 of the leading Bitcoin companies worldwide cement our view that the currency is gaining traction. Growing vendor acceptance and the adoption of Bitcoin in developing markets are creating a pincer movement that will lead to widespread business and consumer acceptance and adoption over time."