2nd July 2014
Increases in life expectancy are likely to be even greater than current estimates
By failing to consider future trends in smoking, most projections for life expectancy in low-mortality nations have been underestimated.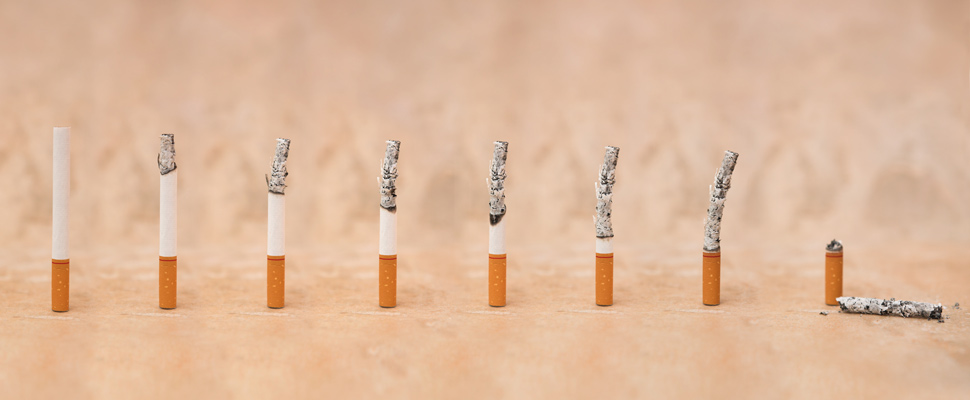 A new study by demographer John Bongaarts – Population Council Vice President and Distinguished Scholar – finds that mortality projections from most low-mortality countries are more pessimistic than they should be. The reason for this flaw is that existing projections fail to recognise that fewer people smoke today than used to. Indeed, less than 5% of the world's population may smoke by the year 2040. As a result, there will be a future decline in smoking-related mortality. This also suggests that with more people living longer, pension and health care costs in coming decades will likely be higher than previously estimated.
A country's future mortality trajectory has important implications for health and social policy, especially in countries with aging populations where pension and health care costs are rising steeply.
Developed countries – such as the United States, Japan, and most nations of Europe – often have government agencies that make mortality projections (e.g. Actuaries of the Social Security Administration in the United States) and the UN Population Division makes projections for 238 countries and regions. All current mortality projections foresee substantial increases in future life expectancy. However, Bongaarts finds that the increases in life expectancy are likely to be even greater than current estimates suggest.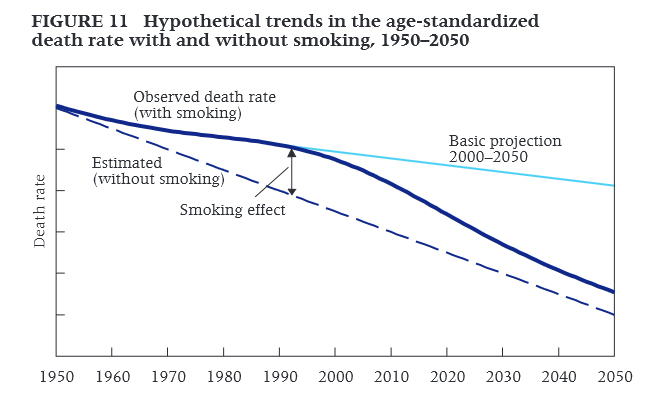 Nearly all methods for projecting mortality ignore trends in causes of death. Rather, they rely wholly or in part on the extrapolation of past trends in mortality rates, longevity measures, or mortality models. Bongaarts examined whether mortality projections could be improved by taking into account smoking trends. He focused on trends in death rates and causes of death in 15 countries with high life expectancy and reliable data on causes of death: Australia, Austria, Canada, Denmark, Finland, France, Italy, Japan, the Netherlands, Norway, Spain, Sweden, Switzerland, the United Kingdom, and the United States. Bongaarts studied mortality data gathered between 1955 and 2010.
A problem arises because most mortality projection methods ignore the past rise and the likely future decline in smoking-related deaths. "Making explicit adjustments for the distorting effects of smoking is likely to improve the accuracy of projections," says Bongaarts. It would not be possible to improve mortality projections by making adjustments for other causes of death, he found. Unlike other causes of death, future trends in smoking mortality can be predicted with a high degree of certainty.
"Worldwide, we are making notable progress in reducing the number of people who smoke," he says. "This not only has immediate health benefits, but also long-term public policy implications. To adequately prepare for longer-living older populations, countries must take smoking trends into account."
The study, "Trends in Causes of Death in Low-Mortality Countries: Implications for Mortality Projections," is published in the journal Population and Development Review.
14th May 2014
Having a sense of purpose in life increases longevity
Feeling that you have a sense of purpose in life may help you live longer, no matter what your age, according to research published in the journal Psychological Science.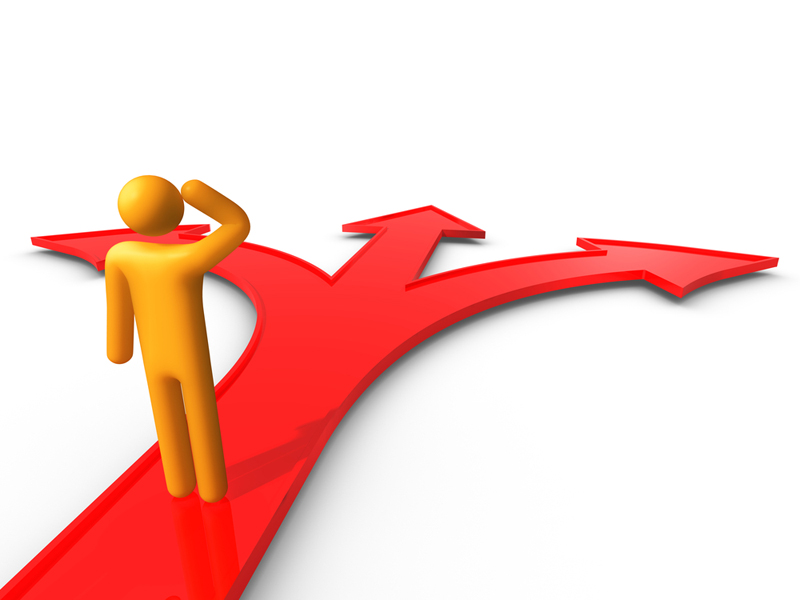 The research has clear implications for promoting positive aging and adult development, says lead researcher Patrick Hill of Carleton University, Canada: "Our findings point to the fact that finding a direction for life, and setting overarching goals for what you want to achieve can help you actually live longer, regardless of when you find your purpose. So the earlier someone comes to a direction for life, the earlier these protective effects may be able to occur."
Previous studies have suggested that finding a purpose in life can lower risk of mortality above and beyond other factors known to predict longevity. But, Hill points out, almost no research examined whether the benefits of purpose vary over time – such as across different developmental periods or after important life transitions.
Hill and colleague Nicholas Turiano of the University of Rochester Medical Center decided to explore this question, taking advantage of the nationally representative data available from the Midlife in the United States (MIDUS) study. The researchers looked at data from over 6000 participants, focusing on their self-reported purpose in life (e.g., "Some people wander aimlessly through life, but I am not one of them") and other psychosocial variables that gauged positive relations with others and their experience of positive and negative emotions.
Over the 14-year follow-up period represented in the MIDUS data, 569 of the participants had died (about 9% of the sample). Those who had died had reported lower purpose in life and fewer positive relations than did survivors. Greater purpose in life consistently predicted lower mortality risk across the entire lifespan – showing the same benefit for younger, middle-aged, and older participants across the follow-up period. This consistency came as a surprise to the researchers:
"There are a lot of reasons to believe that being purposeful might help protect older adults more so than younger ones," comments Hill. "For instance, adults might need a sense of direction more, after they have left the workplace and lost that source for organising their daily events. In addition, older adults are more likely to face mortality risks than younger adults. To show that purpose predicts longer lives for younger and older adults alike is pretty interesting, and underscores the power of the construct."
Purpose had similar benefits for adults regardless of retirement status, a known mortality risk factor. And the longevity benefits of purpose in life held even after other indicators of psychological well-being, such as positive relations and positive emotions, were taken into account.
"These findings suggest that there's something unique about finding a purpose that seems to be leading to greater longevity," says Hill.
The researchers are currently investigating whether having a purpose might lead people to adopt healthier lifestyles, thereby boosting longevity. Hill and Turiano are also interested in examining whether their findings hold for outcomes other than mortality: "In so doing, we can better understand the value of finding a purpose throughout the lifespan, and whether it provides different benefits for different people," Hill concludes.
5th May 2014
'Look Up' is a lesson taught to us through a love story, in a world where we continue to find ways to make it easier for us to connect with one another – but always results in us spending more time alone. Written, performed and directed by Gary Turk.
1st May 2014
Antibiotic resistance – a major global threat
Antibiotic resistance is now a "major global threat" to public health, according to a report by the World Health Organisation (WHO).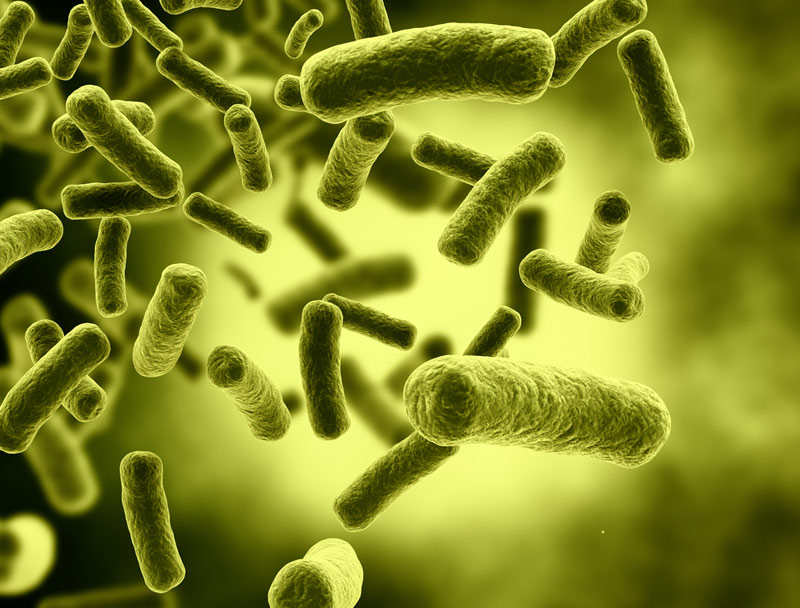 A new study by WHO – its first global report on antimicrobial resistance – reveals that this serious threat is no longer a prediction for the future, but is happening right now, in every region of the world and has the potential to affect anyone, of any age, in any country. Antibiotic resistance occurs when bacteria evolve so that antibiotics no longer work in people who need them to treat infections. Over the last 30 years, no major new types of antibiotics have been developed.
"Without urgent, coordinated action by many stakeholders, the world is headed for a post-antibiotic era, in which common infections and minor injuries which have been treatable for decades can once again kill," says Dr Keiji Fukuda, Assistant Director-General for Health Security. "Effective antibiotics have been one of the pillars allowing us to live longer, live healthier, and benefit from modern medicine. Unless we take significant actions to improve efforts to prevent infections and also change how we produce, prescribe and use antibiotics, the world will lose more and more of these global public health goods and the implications will be devastating."
Key findings of the report
The report, "Antimicrobial resistance: global report on surveillance", notes that resistance is occurring across many different infectious agents, but it focuses on antibiotic resistance in seven different bacteria responsible for common, serious diseases. These include bloodstream infections (sepsis), diarrhoea, pneumonia, urinary tract infections and gonorrhoea. The results are grave cause for concern, documenting resistance to antibiotics – especially "last resort" antibiotics – in all regions of the world.
Key findings include:
Resistance to "last resort" treatment for life-threatening infections caused by a common intestinal bacteria – K. pneumoniae – has spread to all regions of the world. K. pneumoniae is a major cause of hospital-acquired infections. In some countries, antibiotics no longer work in over half of people treated.


Resistance to a widely used medicine for treatment of urinary tract infections caused by E. coli is very widespread. In the 1980s, resistance was virtually zero. Today, there are countries around the world where drugs are now ineffective in more than half of patients.


"Last resort" treatment failure for gonorrhoea has been confirmed in Austria, Australia, Canada, France, Japan, Norway, Slovenia, South Africa, Sweden and the United Kingdom. More than 1 million people are infected with gonorrhoea around the world every day.


Antibiotic resistance causes people to be sick for longer and increases the risk of death. For example, people with MRSA (methicillin-resistant Staphylococcus aureus) are estimated to be 64% more likely to die than people with a non-resistant form of the infection. Resistance also increases the cost of healthcare with longer stays in hospital and more intensive care required.
Ways to fight antibiotic resistance
The report shows that basic systems to track and monitor the problem have gaps or do not exist in many countries. While some countries have taken important steps in dealing with antibiotic resistance, every country and individual needs to do more. Actions to prevent infections from happening in the first place include better hygiene, access to clean water, infection control in healthcare facilities, and vaccination. Individuals can help tackle resistance by taking antibiotics only when prescribed by a doctor; completing the full prescription, even if they feel better; and never sharing antibiotics with others or using leftover prescriptions.
The report is kick-starting a global effort led by WHO to address drug resistance. This will involve the development of new tools and standards and improved collaboration around the world to track resistance, measure its health and economic impacts, and design targeted solutions. The report also covers other infections such as HIV, malaria, tuberculosis and influenza. It provides the most comprehensive picture of drug resistance to date, incorporating data from 114 countries.
Despite the apparent doom and gloom in this report, some recent developments offer hope. Last year, for example, it was discovered that adding small amounts of silver can make antibiotics up to 1,000 times more effective. Researchers also made progress in identifying the molecular events that occur when antibiotics are ejected from a bacterial cell. Phage therapy is another possibility – and somewhat later down the line, the use of nano-robotics.
24th April 2014
Food shortages could be most critical world issue by mid-century
The world is only a few decades away from a major food crisis, according to a top scientist at the U.S. Agency for International Development.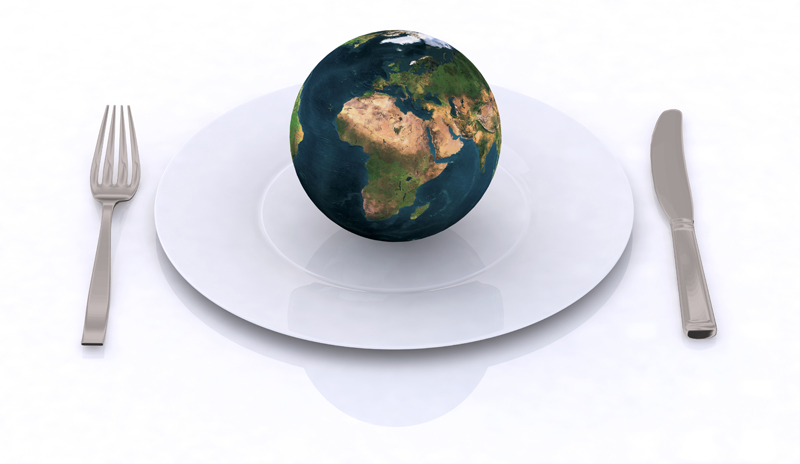 "For the first time in human history, food production will be limited on a global scale by the availability of land, water and energy," said Dr. Fred Davies, senior adviser for the agency's bureau of food security. "Food issues could become as politically destabilising by 2050 as energy issues are today."
Davies, who is also a Texas A&M AgriLife Regents Professor of Horticultural Sciences, addressed the North American Agricultural Journalists meeting in Washington, D.C. on the "monumental challenge of feeding the world."
Global population will increase 30 percent to 9 billion people by mid-century. However, that would require a 70 percent increase in food production to meet demand from the rising middle classes, he said.
"But resource limitations will constrain global food systems," Davies explained. "The increases currently projected for crop production from biotechnology, genetics, agronomics and horticulture will not be sufficient to meet food demand."
The ability to discover new ways to keep pace with food demand has been curtailed by cutbacks in spending on research, he added.
"U.S. agricultural productivity has averaged less than 1.2 percent per year between 1990 and 2007," he said. "More efficient technologies and crops will need to be developed — and equally important, better ways for applying these technologies locally for farmers — to address this challenge."
When new technologies are developed, they often do not reach the small-scale farmer worldwide.
"A greater emphasis is needed in high-value horticultural crops," he continued. "Those create jobs and economic opportunities for rural communities and enable more profitable, intense farming."
Horticultural crops, Davies noted, are 50 percent of the farm-gate value of all crops produced in the U.S. He also made the connection between the consumption of fruits and vegetables and chronic disease prevention and pointed to research centres in the U.S. that are making links between farmers, biologists and chemists, grocers, health care practitioners and consumers. That connection, he suggested, will also be vital in the push to grow enough food to feed people in the coming decades.
"Agricultural productivity, food security, food safety, the environment, health, nutrition and obesity – they are all interconnected," Davies said. One in eight people worldwide, he said, already suffers from chronic undernourishment and 75 percent of the world's chronically poor are in mid-income nations such as China, India, Brazil and the Philippines.
"The perfect storm for horticulture and agriculture is also an opportunity," Davies added. "Consumer trends – such as views on quality, nutrition, production origin and safety – impact what foods we consume. Also, urban agriculture favours horticulture." For example, he said, the fastest growing segment of new farmers in California is female, non-Anglos, who are "intensively growing horticultural crops on small acreages."
18th April 2014
World's first marijuana vending machines are unveiled in Colorado
In a sign of the changing times, marijuana is now publicly available from vending machines in Colorado. American Green, part of Tranzbyte Corporation, has begun distributing "Zazzz Machines" containing the drug. These utilise radio-frequency identification tags (RFID) to track the products, along with biometrics to verify a customer's age. They even accept Bitcoin, a new digital currency. The first machine was unveiled on 12th April and is located at the Herbal Elements store in Avon, Colorado. A recent Gallup poll showed a clear majority of Americans (58%) in favour of marijuana being made fully legal, with growing numbers admitting to have tried it. Colorado expects to collect nearly $100 million in tax revenue from recreational marijuana use this year – about 40% more than originally forecast.