17th October 2015
World's first community-wide 10 gigabit Internet
The world's fastest broadband service is now available in Tennessee, USA, offering up to 10Gbps.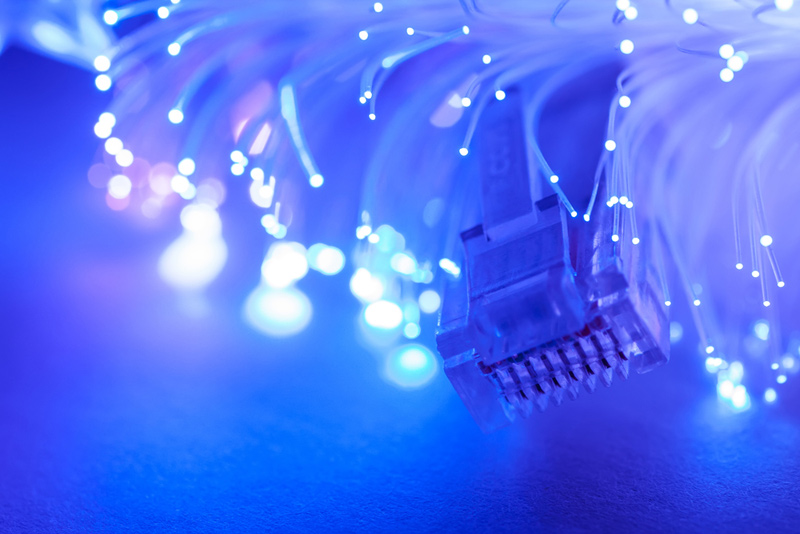 Chattanooga, the fourth largest city in the state of Tennessee, became known as "Gig City" for being the first in the USA to build a community-wide fibre optic network delivering 1 gigabit (1,000 Mbps) Internet. This week, the city announced an even bigger milestone as public utility EPB is now offering the world's first 10 gigabit (10 Gbps) broadband across a large community-wide territory. Unlike point-to-point commercial installations, which have been possible for some time, EPB's 10 Gig service is now available for access by every home and business in a 600 square mile area, via a new generation of fibre access technology known as Time and Wavelength-Division Multiplexed Passive Optical Network (TWDM-PON), provided by Alcatel-Lucent.
Alcatel-Lucent's pioneering new solution is the world's most advanced ultra-broadband technology, because it delivers scalability across a large region including urban, suburban and rural homes and businesses. Residents everywhere in EPB's service area can obtain it for $299/month with free installation, no contracts and no cancellation fees.
"Five years ago, Chattanooga and Hamilton County became the first in the USA to offer up to 1 Gig Internet speeds," said Harold DePriest, CEO of EPB. "Today, we become the first community in the world capable of delivering up to 10 Gigs to all 170,000 households and businesses in our service area."
EPB is also launching 5 Gig and 10 Gig Internet products for small businesses as well as 3 Gig, 5 Gig and 10 Gig "Professional" products for larger enterprises. These Internet services are available at varying price points.
"Chattanooga's 10 Gig fibre optic network is a world-class platform for innovation," DePriest said. "In recent years, the need for faster Internet speeds has increased rapidly. Chattanooga is the perfect place for companies to enhance their productivity today and test the applications everyone in the country will want tomorrow."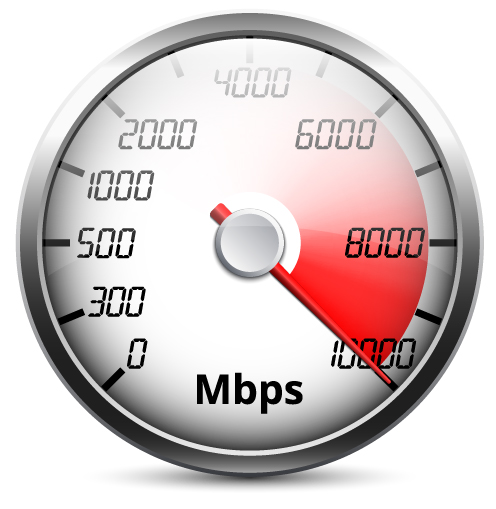 For companies that need to upload and download huge files – including ventures involved in 3D printing, film production, gaming, medical imaging, advanced software development, big data, etc. – Chattanooga offers a unique opportunity to dramatically increase productivity and workflow whether employees are working from home or the office.
"Chattanooga is a city ready to compete in the 21st Century innovation economy," said Mayor Andy Berke. "The 1 gigabit service has already played a pivotal role in transforming our city, attracting new businesses and providing our residents with affordable high-speed connectivity. The 10 Gig offering will continue to grow wages, diversify our local economy and propel Chattanooga as a centre for technology and invention."
Chattanooga's fibre optic network has produced tangible results. A recent study by the University of Tennessee shows the "Gig Network" helped the city to generate at least 2,800 new jobs and over $865 million in economic and social benefits. The study also found that EPB's smart grid – the cornerstone of the fibre optic network – has avoided 125 million minutes of electric service interruptions by automatically re-routing power (often in under a second) to prevent an outage or dramatically reduce outage durations.
Chattanooga has emerged as a role model for other cities across the nation, illustrating the benefits that high-speed Internet can bring. The likes of Comcast and Time Warner Cable have tried – and failed – to kill proposals by the city to expand its public broadband networks, with regulator the FCC ruling against these larger ISPs.
For comparison, the average connection in the USA is currently estimated at 11.9Mbps, while South Korea has the world's highest average at 23.6Mbps and the global average recently surpassed 4Mbps. Internet speeds – like many areas of computing – are an example of an exponentially improving technology. Based on current trends in technology and price performance, FutureTimeline predicts that terabit connections (1Tbps) will be commonplace by the early 2030s.
Comments »