5th May 2015
'Centimetre accurate' GPS system could transform virtual reality and mobile devices
Researchers at the University of Texas at Austin have developed a centimetre-accurate GPS-based positioning system that could revolutionise geolocation on virtual reality headsets, cellphones and other technologies – making global positioning and orientation far more precise than what is currently available on a mobile device.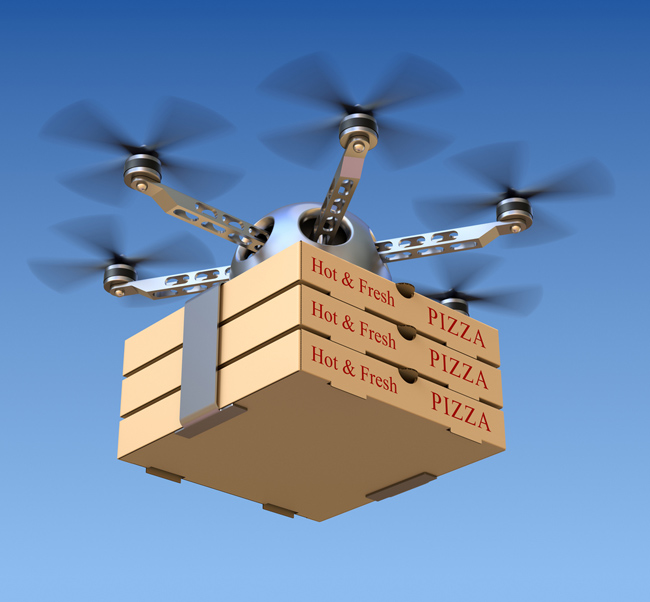 The researchers' new system could allow unmanned aerial vehicles to deliver packages to a specific spot on a consumer's back porch, improve collision avoidance technologies on cars and allow virtual reality (VR) headsets to be used outdoors. This ultra-accurate GPS, coupled with a smartphone camera, could be used to quickly build a globally referenced 3-D map of one's surroundings that would greatly expand the radius of a VR game. Currently, VR does not use GPS, which limits its use to indoors and usually a two- to three-foot radius.
"Imagine games where, rather than sit in front of a monitor and play, you are in your backyard actually running around with other players," said Todd Humphreys, lead researcher and assistant professor in the Department of Aerospace Engineering and Engineering Mechanics. "To be able to do this type of outdoor, multiplayer virtual reality game, you need highly accurate position and orientation that is tied to a global reference frame."
Humphreys and his team in the Radionavigation Lab have designed a low-cost system that reduces location errors from the size of a large car to the size of a nickel – a more than 100 times increase in accuracy. Humphreys collaborated on the new technology with Professor Robert W. Heath from the Department of Electrical and Computer Engineering, along with graduate students.
Centimetre-accurate positioning systems are already used in geology, surveying and mapping – but the survey-grade antennas these systems employ are too large and costly for use in mobile devices. This breakthrough by Humphreys and his team is a powerful and sensitive software-defined GPS receiver that can extract centimetre accuracies from the inexpensive antennas found in mobile devices. Such precise measurements were not previously possible. The researchers anticipate that their software's ability to leverage low-cost antennas will reduce the overall cost of centimetre accuracy and make it economically feasible for mobile devices.
Humphreys and his team have spent six years building a specialised receiver, called GRID, to extract so-called carrier phase measurements from low-cost antennas. GRID currently operates outside the phone, but it will eventually run on the phone's internal processor. To further develop this technology, they recently co-founded a startup, called Radiosense. Humphreys and his team are working with Samsung to develop a snap-on accessory that will tell smartphones, tablets and virtual reality headsets their precise position and orientation.
The researchers designed their system to deliver precise position and orientation information – how one's head rotates or tilts – to less than one degree of measurement accuracy. This level of accuracy could enhance VR environments that are based on real-world settings, as well as improve other applications including visualisation and 3-D mapping. Additionally, it could make a significant difference in people's daily lives, including transportation, where centimetre-accurate GPS could allow better vehicle-to-vehicle communication technology.
"If your car knows in real time the precise position and velocity of an approaching car that is blocked from view by other traffic, your car can plan ahead to avoid a collision," Humphreys said.
1st May 2015
Revolutionary new energy storage system announced by Tesla
Tesla has revealed a new battery technology for homes and businesses, which provides a way to store energy from localised renewables and can function as a backup system during power outages.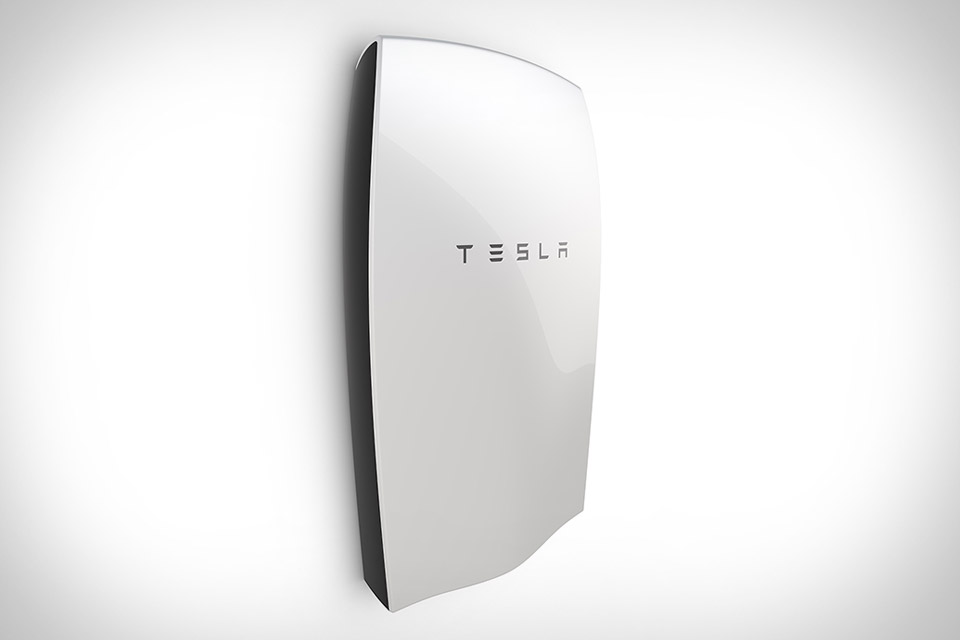 A major barrier to the widespread adoption of clean energy has been the intermittent nature of wind and solar. The Sun doesn't always shine, and the wind doesn't always blow – making it difficult or impossible to harness these resources on a 24-hour basis.
Elon Musk, CEO of electric vehicle firm Tesla Motors, yesterday unveiled a revolutionary new technology that can solve these issues. The Powerwall, pictured above, is a rechargeable lithium-ion battery product, intended primarily for home use. It stores electricity generated from rooftop solar panels, which can then be used for domestic consumption, load shifting, or backup power.
With a constant supply of renewable energy at a local scale, the Powerwall offers complete independence from the utility grid, meaning that customers no longer have to worry about expensive bills incurred during peak hours. If a utility company experiences a major outage, the Powerwall can serve as the home power supply instead, which is especially useful in areas prone to storms or unreliable grids. It also recharges electric vehicles more cheaply during night hours while surplus power can be flowed back to the grid when needed.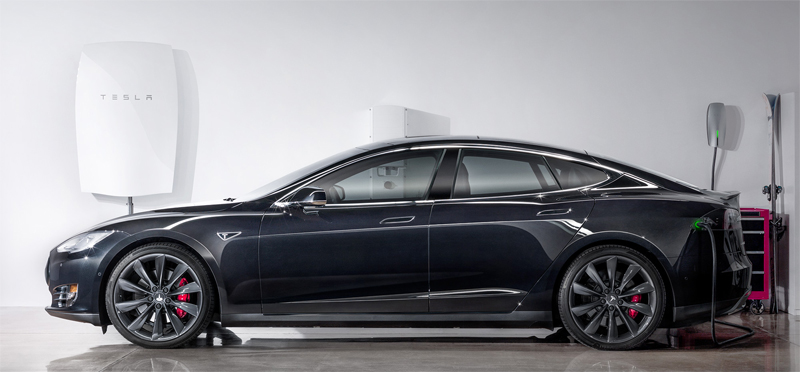 Tesla claims the Powerwall is fully automated, simple to install, and requires no maintenance. It is being marketed in two models: 10 kWh weekly cycle ($3,500) and 7 kWh daily cycle ($3,000) versions. Multiple batteries can be installed together for homes with greater energy needs; up to 90 kWh total for the 10 kWh battery and 63 kWh total for the 7 kWh battery. Both are rated for indoor and outdoor installation, and guaranteed for ten years.
The Powerwall begins shipping this summer. It will be sold to companies including SolarCity, which is running a pilot project in 500 California houses, using 10-kWh battery packs. Tesla is bullish about the prospects for batteries, electric vehicles and clean energy. The company is building a "gigafactory" to develop and expand these technologies at a large scale, with more factories to come in the future.
While the current price of the Powerwall may seem a little on the high side, analysts forecast a substantial decline in battery costs over the next decade and beyond, with a similar fall in solar panel costs. When combined with smart grids, the proliferation of this technology seems inevitable. As predicted on our future timeline, it is likely that home energy storage systems will be commonplace by 2030.
A much larger version of the Powerpack – described as an "infinitely scalable system" – will be made available for businesses and industrial applications. This will come in 100 kWh battery blocks, which can scale from 500 kWH, up to 1 GWh and even higher: "Our goal here is to change the way the world uses energy at an extreme scale," says Musk. You can watch his full keynote presentation (which was powered by solar energy) in the video below.