12th January 2016
World's first virtual reality rollercoaster
In a groundbreaking move that could revolutionise the world of theme parks, the UK's Alton Towers Resort announces today it is launching a rollercoaster entirely dedicated to virtual reality.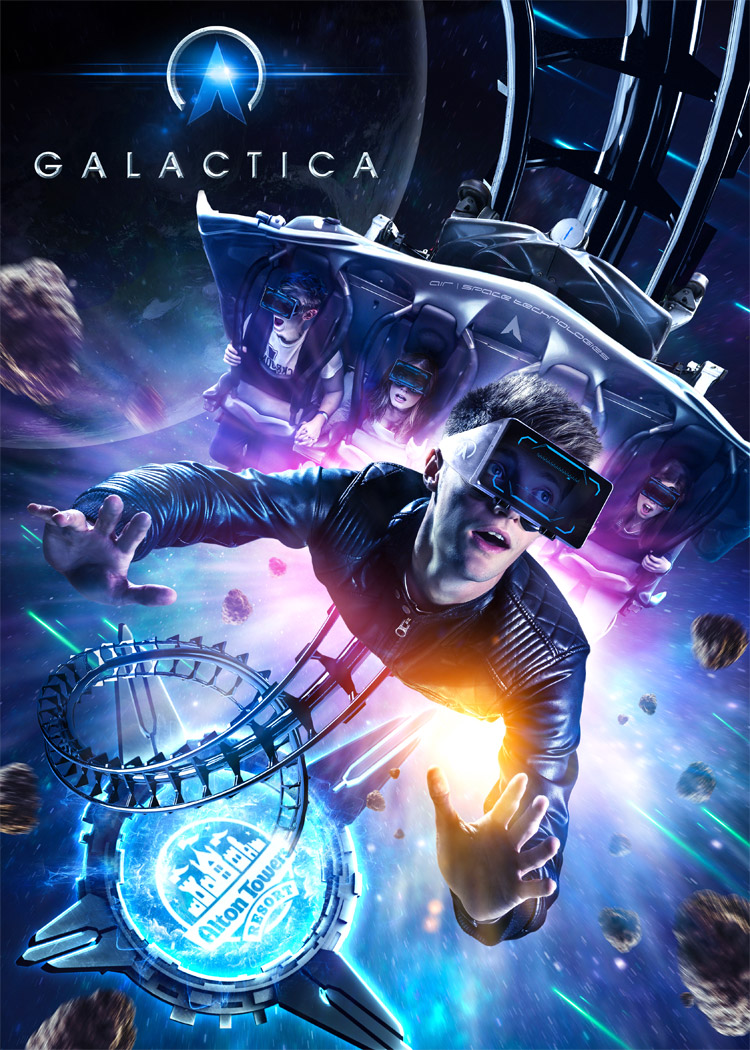 Set to open in April, Galactica is the world's first rollercoaster entirely customised for the full virtual reality experience, transforming riders into astronauts and plunging them into outer space with a G force of 3.5, which is more powerful than the 3G of a real rocket launch.
The exhilarating new ride will combine the physical exertion and adrenaline rush of Alton Towers' iconic flying rollercoaster, with the breathtaking sensation of travelling through space. Cutting edge technology launches riders into a different world, complete with virtual space suits, stunning visuals and an exciting adventure. The visuals have been perfectly synchronised to the thrilling twists, turns and loops of the rollercoaster to recreate the sensation of hurtling through space. Visitors will ride in a prone position along the 840-metre long (2,760 ft) track, to recreate the feeling of flying.
Galactica's epic space theme is set to be hugely popular following Tim Peake's maiden voyage into space in December 2015. Stunning, high-quality visuals deliver an immersive experience that its designers claim is breathtakingly realistic. Each rider wears a modified Samsung Gear VR headset. Through this, an on-board artificial intelligence guides them from the launch pad up into space – flying and looping beyond the stars, banking through wormholes and speeding across distant galaxies, revealing the wonders of the cosmos in stunning clarity.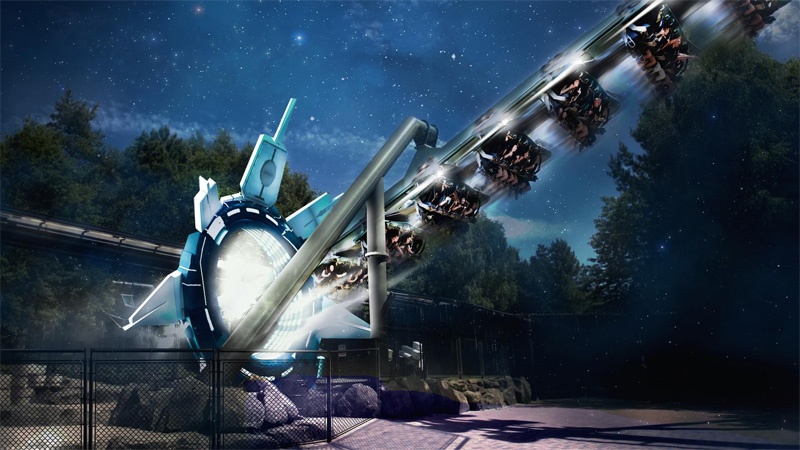 Commenting on the new attraction, Marketing Director Gill Riley says: "Galactica uses groundbreaking technology to give riders a breathtaking and completely unique rollercoaster experience. Tim Peake captured the imagination of millions of Brits last year when he set off on his mission to the International Space Station – and now our visitors can become astronauts too.
"There is nowhere else in the world that people can experience the feeling of a flying rollercoaster combined with soaring through the universe. For two minutes, our guests will be transported into space and we believe Galactica showcases the future for theme parks around the world – it's a complete game changer!"
30th November 2015
Bitcoin debit card introduced in USA
Coinbase has unveiled the first US-issued Bitcoin debit card, accepted at over 38 million merchants worldwide. It is predicted that Bitcoin will become the world's sixth largest reserve currency by 2030.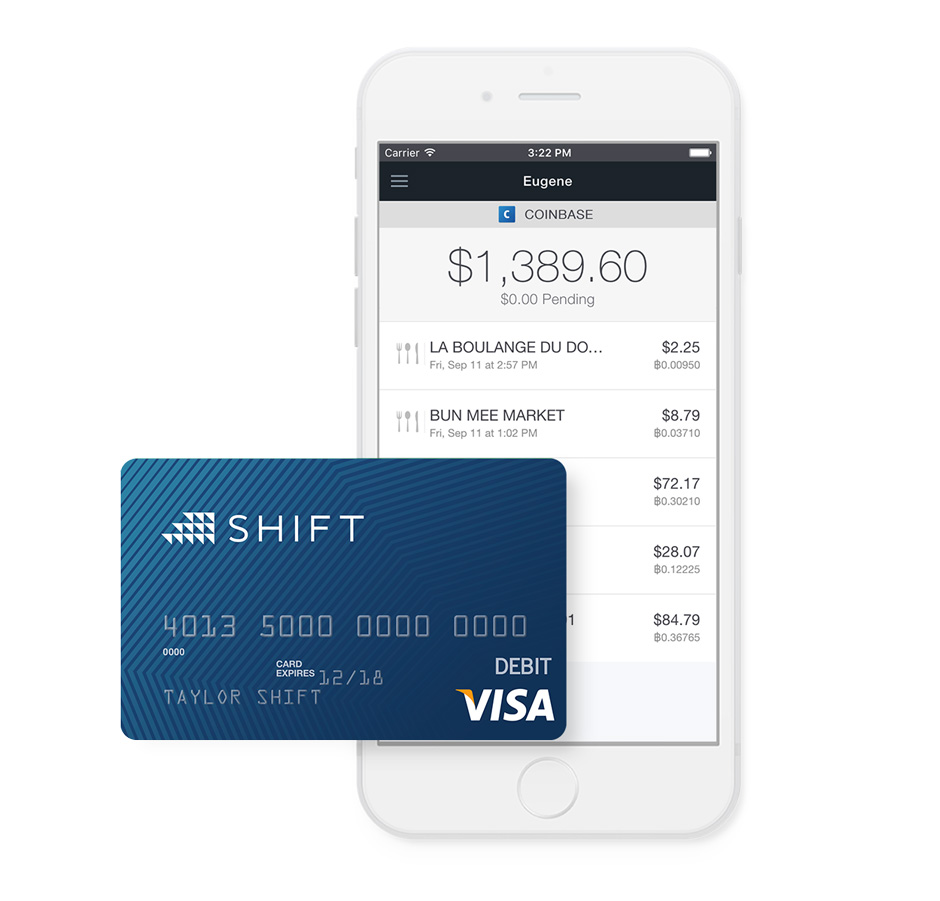 Bitcoin has been around for a while now. Launched worldwide in 2009, this form of digital money isn't controlled or issued by any bank or government and isn't pegged to the value of any other currency. Instead, it works as a decentralised virtual currency with an open network managed by its users. Fast, secure and reliable, Bitcoin is designed for the Internet age – allowing the transfer of any amount of money to anyone in the world, without needing a bank.
An increasing number of large online businesses now accept Bitcoin payments, including Dell, Expedia, Google, OkCupid, Paypal, Reddit and many others. It has drawn the support of some politicians, notably U.S. Presidential candidate Rand Paul, who accepts donations in Bitcoin.
Although growing in popularity, it's still difficult to make regular day-to-day purchases with Bitcoin in the USA, such as buying petrol from a station or groceries at a neighbourhood store, or a meal at a restaurant. That could be about to change, however, thanks to a new Bitcoin debit card. Known as the Shift Card, it can function like a normal VISA debit card – allowing users in 24 states across the USA to spend their virtual money both online and offline at over 38 million merchants around the world. It can also be used to withdraw cash from an ATM, with funds taken out of the person's online Bitcoin balance, not a bank account, although this requires a fee. An accompanying Shift mobile app enables you to check account balances and transaction details, or easily add and edit account information for quick selection at time of payment.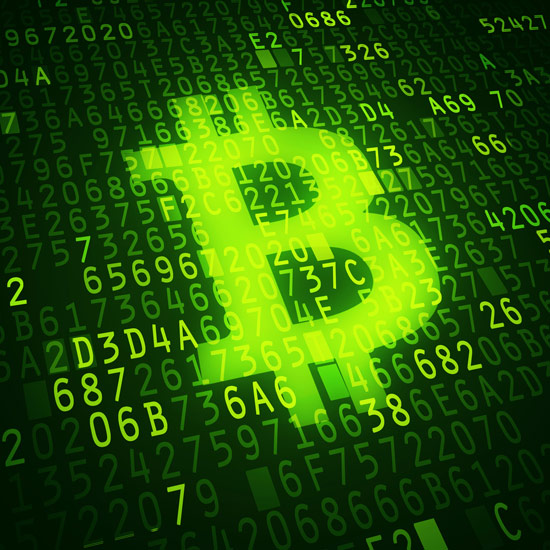 Shift Card has been developed by Coinbase, a Bitcoin wallet and exchange company founded in 2012 and headquartered in San Francisco. It operates exchanges between Bitcoin and fiat currencies in 32 countries, and Bitcoin transactions and storage in 190 countries worldwide. Coinbase and Shift are working through legal and regulatory issues to make the card available throughout all 50 states of the USA.
"At the end of the day, what we're trying to do is make Bitcoin easy to use," says Adam White, vice president at Coinbase. "We want to make it easy to buy and sell Bitcoin, and we want to make it easy to spend. A mainstream debit card based on Bitcoin is a key element."
"It's now possible to live on Bitcoin alone, through a combination of an employer paying the user in Bitcoin and the user spending Bitcoin for everyday items via their debit card," says White.
In a related story, UK-based Magister Advisors has predicted that Bitcoin will become the world's sixth largest reserve currency by 2030. According to their survey, banks and financial institutions are willing to spend around $1 billion on developing blockchain technology over the next two years.
"Blockchain technology will underpin a growing number of routine transactions globally as trust grows," said Jeremy Millar, a partner at Magister Advisors, in a statement released by the organisation. "Our interviews with 30 of the leading Bitcoin companies worldwide cement our view that the currency is gaining traction. Growing vendor acceptance and the adoption of Bitcoin in developing markets are creating a pincer movement that will lead to widespread business and consumer acceptance and adoption over time."
11th October 2015
Smartphone app fixes 10,000 problems in Detroit
A smartphone app launched in Detroit earlier this year has vastly improved the reporting and fixing of neighbourhood problems.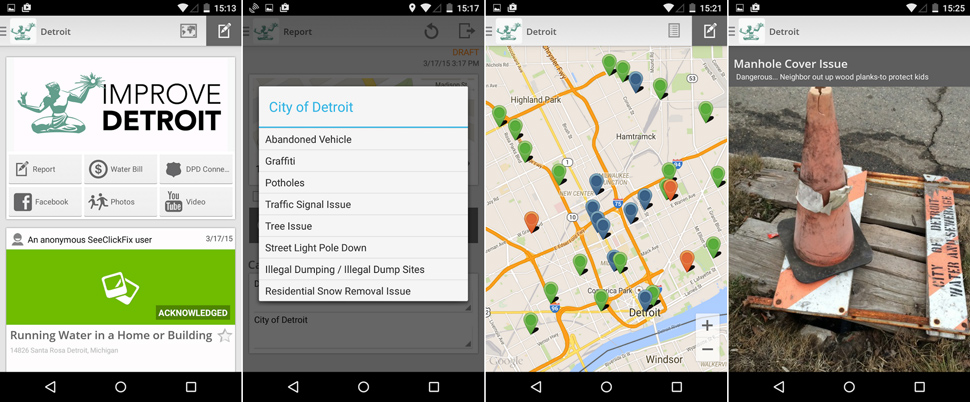 Six months ago this week, the city of Detroit launched a new smartphone app – Improve Detroit – which has been downloaded by over 6,500 residents. More than 10,000 complaints made via the app have been closed since April. The average time to close a case is nine days, a vast improvement from when problems often languished for years.
Residents have used the app to get:
• More than 3,000 illegal dumping sites cleaned up
• 2,092 potholes repaired
• 991 complaints resolved related to running water in an abandoned structure
• 565 abandoned vehicles removed
• 506 water main breaks taken care of
• 277 traffic signal issues fixed
"The Improve Detroit app has ushered in a new era of customer service and accountability in city government," Mayor Mike Duggan said. "It's never been easier for Detroiters to get their voices heard and their complaints taken care of."
Not only are problems getting resolved, but residents are raving about the app, which has a four star rating on the Google Play store.
"It saves time, it gets results, and I love how I can follow the progress being made on the complaint," comments Dan Wroblewski, who lives on Detroit's far west side and uses it to report issues while patrolling his neighbourhood.
The Improve Detroit app is just one of several the City of Detroit has made available as it works to bring its customer service into the digital age. Residents can also download the Detroit Police Connect app to get up-to-date information on DPD, contact police anonymously with tips to help keep their neighbourhood safe, find numbers for precincts, bureaus and other departments and more. Meanwhile, the DDOT Bus app provides riders with the real-time location, movement and arrival time of the next bus at their stop, saving them time and from having to wait in inclement weather unnecessarily. They can also plan their trip by seeing which routes and transfers to take.