11th October 2015
Smartphone app fixes 10,000 problems in Detroit
A smartphone app launched in Detroit earlier this year has vastly improved the reporting and fixing of neighbourhood problems.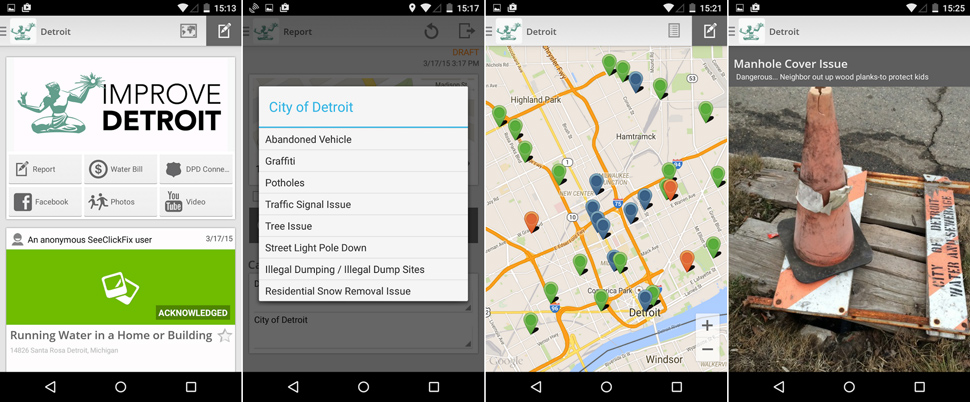 Six months ago this week, the city of Detroit launched a new smartphone app – Improve Detroit – which has been downloaded by over 6,500 residents. More than 10,000 complaints made via the app have been closed since April. The average time to close a case is nine days, a vast improvement from when problems often languished for years.
Residents have used the app to get:
• More than 3,000 illegal dumping sites cleaned up
• 2,092 potholes repaired
• 991 complaints resolved related to running water in an abandoned structure
• 565 abandoned vehicles removed
• 506 water main breaks taken care of
• 277 traffic signal issues fixed
"The Improve Detroit app has ushered in a new era of customer service and accountability in city government," Mayor Mike Duggan said. "It's never been easier for Detroiters to get their voices heard and their complaints taken care of."
Not only are problems getting resolved, but residents are raving about the app, which has a four star rating on the Google Play store.
"It saves time, it gets results, and I love how I can follow the progress being made on the complaint," comments Dan Wroblewski, who lives on Detroit's far west side and uses it to report issues while patrolling his neighbourhood.
The Improve Detroit app is just one of several the City of Detroit has made available as it works to bring its customer service into the digital age. Residents can also download the Detroit Police Connect app to get up-to-date information on DPD, contact police anonymously with tips to help keep their neighbourhood safe, find numbers for precincts, bureaus and other departments and more. Meanwhile, the DDOT Bus app provides riders with the real-time location, movement and arrival time of the next bus at their stop, saving them time and from having to wait in inclement weather unnecessarily. They can also plan their trip by seeing which routes and transfers to take.
15th September 2015
Hologram of Whitney Houston to go on tour in 2016
The estate of Whitney Houston has announced a collaboration with entertainment company Hologram USA, in which a holographic projection of Houston will appear on stage as part of a world tour next year. The singer died in February 2012 after drowning in a bathtub, but her estate and Hologram USA now want to "resurrect" her through the magic of technology. The tour will be shown around the world on TV and streamed online via FilmOn.
"I was heartbroken when Whitney passed away in 2012," says Alki David, CEO of Hologram USA and FilmOn. "The opportunity to help share her spectacular gifts with the world again is exactly what I hoped for when I built the hologram business. We've got technology that's causing a seismic shift in the entertainment industry, and a wonderful partnership with Pat Houston and the estate – I'm confident we'll create the ultimate celebration of Whitney's amazing artistry."
Pat Houston, Whitney's sister and president of her estate, said: "It's a great opportunity for her fans to see a reinvention of one of the most celebrated female artists in history and to continue a legacy of performances that will not be forgotten in years to come. I look forward to the partnership."
This isn't the first time a dead celebrity has appeared on stage as a hologram. In April 2012, a projection of rapper Tupac Shakur performed his songs alongside Snoop Dogg at the Coachella Music Festival in California, using an effect known as Pepper's ghost. In the not-too-distant future, this sort of technology could be combined with human-like AI for added interactivity, as we've predicted on our timeline for 2035.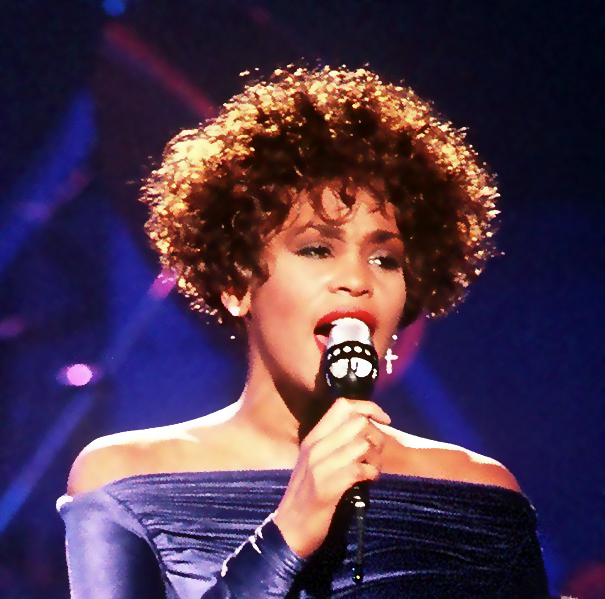 12th September 2015
Constant use of social media technology causes teen anxiety and depression
A study by the British Psychological Society warns that constant pressure on teenagers to use social media technology causes lower sleep quality, lower self-esteem, higher anxiety and increased depression levels.
The need to be constantly available and respond 24/7 on social media accounts can cause depression, anxiety and reduced sleep quality for teenagers, says a study presented yesterday at a British Psychological Society conference in Manchester.
The researchers, Dr Heather Cleland Woods and Holly Scott of the University of Glasgow, provided questionnaires for 467 teenagers regarding their overall and night-time specific social media use. A further set of tests measured sleep quality, self-esteem, anxiety, depression and emotional investment in social media which relates to the pressure felt to be available 24/7 and the anxiety around, for example, not responding immediately to texts or posts.
Dr Cleland Woods explained: "Adolescence can be a period of increased vulnerability for the onset of depression and anxiety, and poor sleep quality may contribute to this. It is important that we understand how social media use relates to these. Evidence is increasingly supporting a link between social media use and wellbeing, particularly during adolescence, but the causes of this are unclear."
Analysis showed that overall and night-time specific social media use along with emotional investment were related to poorer sleep quality, lower self-esteem as well as higher anxiety and depression levels.
Lead researcher Dr Cleland Woods said: "While overall social media use impacts on sleep quality, those who log on at night appear to be particularly affected. This may be mostly true of individuals who are highly emotionally invested. This means we have to think about how our kids use social media, in relation to time for switching off."
Last year, a similar study found that increased use of digital media is causing children's social skills to decline.
7th September 2015
The world's first quantum dot monitor
Electronics maker Philips has launched the world's first quantum dot monitor in Europe, featuring 99% Adobe RGB colour accuracy.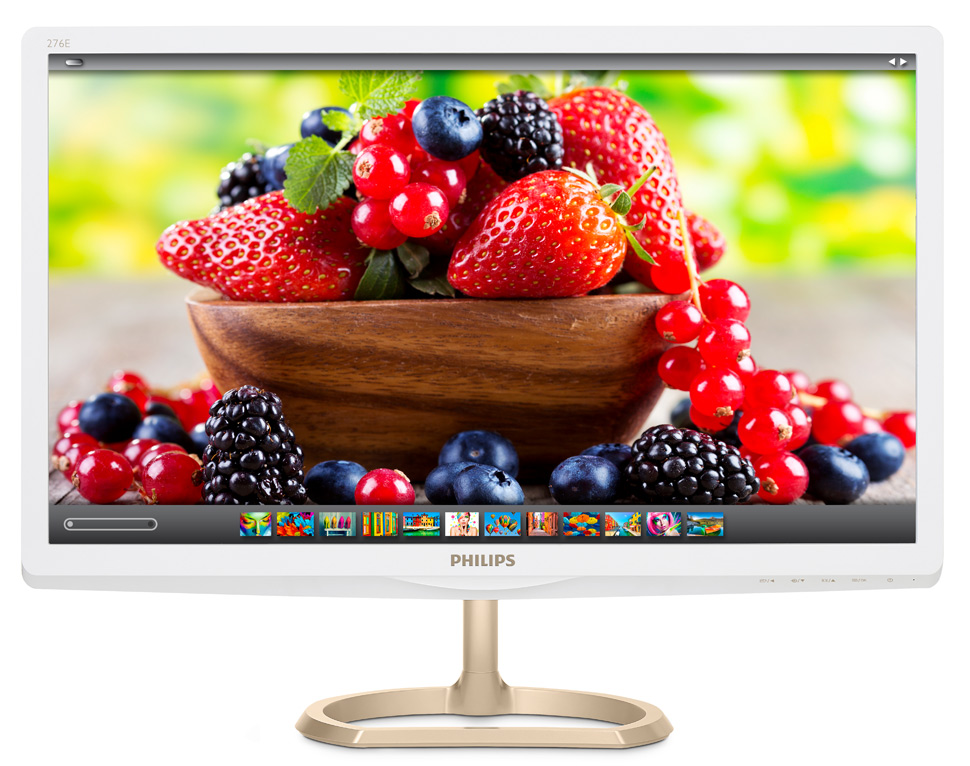 Pictured here is the 27" E6, the world's first quantum dot monitor, delivering 99% Adobe RGB colour in full HD 1080p (1920x1080) at a mainstream price. It has been developed in a collaboration between Philips and QD Vision.
The monitor is based on Colour IQ technology, which uses quantum dots – semiconductor nanocrystals engineered to emit light in any colour. The size of each quantum dot determines the energy it emits, which determines the exact colour. In addition to their large and extremely accurate colour pallete, quantum dots are also very stable, which means that they won't wear out over time. The colours of individual dots won't warp or change over time.
"Quantum dot technology is changing the way monitor users think about colour, and the new 27" E Line monitor is the first on the market to showcase this new technology," said Stefan Sommer, a director at MMD, which exclusively markets and sells Philips branded LCD displays worldwide. "QD Vision is helping us create a monitor with 99% Adobe RGB colour at a very aggressive price point, making it accessible to everyone who uses a monitor."
Even at the highest price points, most of today's monitors are only capable of displaying less than 95% of the Adobe RGB standard, with mainstream models typically only presenting roughly 70% of the colour spectrum. Using the Colour IQ system, it is now possible for monitors to deliver the full Adobe RGB standard (>99%), but at much lower overall costs.
"The superior colour of our edge-lit quantum dots and our strong price-performance characteristics make them an ideal catalyst for positive disruption in the global monitor industry," said Matt Mazzuchi, Vice President, Market and Business Development at QD Vision. "Our close collaboration with Philips monitors brought this full gamut colour monitor to European consumers."
The new E6 quantum dot monitor will be available in Europe from October 2015. There's no word yet on when the product will launch in the U.S.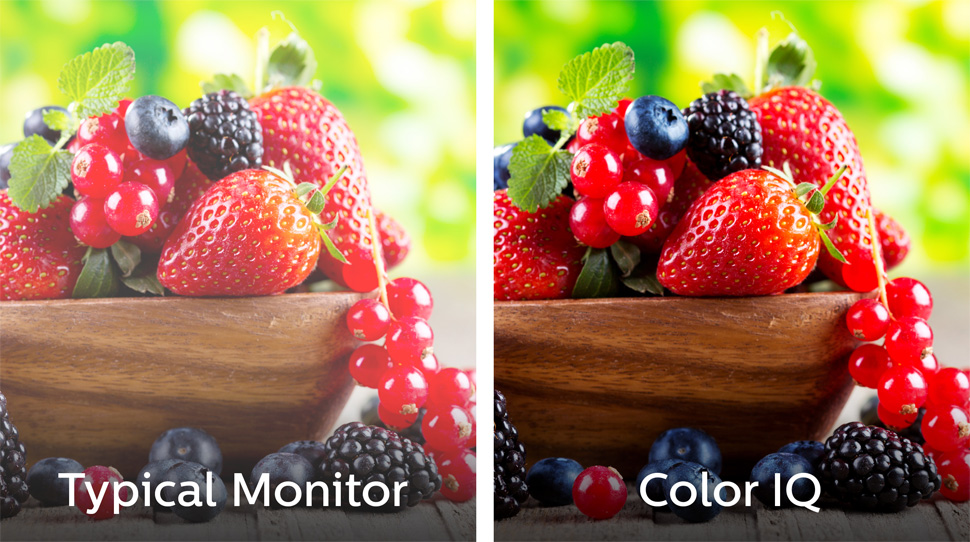 7th August 2015
Lexus completes testing of hoverboard
Luxury vehicle maker Lexus has released a video showing off a real-life, working hoverboard.
The hoverboard seen here was first revealed in a teaser trailer back in June. Lexus claims it has now completed a testing phase, which took place in Cubelles, Barcelona, following 18 months of development. The device is based on quantum levitation – it uses a combination of superconductors and magnets in the ground to stay afloat. The superconductors are cooled to a chilly –197°C (–322°F) via liquid nitrogen stored in two "cryostat" reservoirs. The specially constructed hoverpark features 200 metres of magnetic track, which was transported from a facility in Dresden, Germany.
Mark Templin, Executive Vice President at Lexus International, comments in a press release: "Embarking on this project, we set out to push the boundaries of technology, design and innovation to make the impossible possible. With this project we call 'SLIDE', we collaborated with partners who share our passion for creating enjoyment out of motion. Even through combining our technology and expertise, we discovered making a hoverboard isn't an easy process. We've experienced the highs and lows and have overcome a few challenges, but through mutual determination we have created a demonstration of our philosophy in design and technology to create Amazing in Motion."
Pro skateboarder and hoverboard test rider Ross McGouran: "I've spent 20 years skateboarding, but without friction it feels like I've had to learn a whole new skill, particularly in the stance and balance in order to ride the hoverboard. It's a whole new experience."
Lexus isn't the only company to be working on a hoverboard. Last year, California-based Arx Pax announced plans for "Hendo Hoverboards" to be launched on 21st October 2015 – the same date as the setting for Back to the Future II, in which the futuristic boards appear.
21st July 2015
New promotional video of the TF-X flying car
U.S. aircraft designer Terrafugia has just announced the premier of the new Outer Mould Line (an aeroshell's outer surface) for the TF-X – a four-seat, vertical takeoff and landing (VTOL) hybrid electric aircraft that can be driven on roads and highways, in addition to flying. It features retractable wings, the ability to land and take off within a 100 ft diameter zone, a flight speed of 200 mph (322 km/h), a flight range of 500 miles (800 km), and a backup full-vehicle parachute system for safety. When fully developed, Terrafugia claims the vehicle will be statistically safer than driving a modern automobile, and will automatically avoid other air traffic, bad weather, and restricted and tower-controlled airspace.
A one-tenth scale wind tunnel test model of the TF-X has been successfully developed based on the new Outer Mould Line and is currently on display at EAA's AirVenture in Oshkosh, Wisconsin. The model will be tested at the MIT Wright Brothers wind tunnel, the same tunnel that was used to test models of Terrafugia's Transition – a similar vehicle it has been developing alongside the TF-X. The wind tunnel test model will be used to measure drag, lift and thrust forces while simulating hovering flight, transitioning to forward flight and full forward flight.
The Transition, originally planned for launch in 2013, will now debut in either late 2015 or 2016, while the TF-X seen below is expected to go on sale during the mid-2020s. There's no word yet on pricing details for the TF-X, though it's likely to be aimed at wealthy individuals, given that its brother the Transition has a price tag of US$280K. Over the coming decades, however, as costs and technology improve, the dream of a practical flying car may become a reality for everyone. Then we will truly be living in the future.
1st July 2015
Oregon becomes the fourth US state to make recreational marijuana legal
Oregon has become the fourth state in the US to make recreational marijuana legal. A new voter-approved law – Measure 91 – comes into effect today allowing for adult possession and home cultivation of the drug. The law permits adults 21 and older to grow four plants and keep eight ounces at home, and possess one ounce in public. Public consumption and sales will continue to remain illegal. Taking marijuana across the Oregon border is also illegal.
Retail businesses offering the drug can apply for licenses from 4th January 2016 and are expected to begin operating later that same year. More time was allotted to create specific regulations for sellers to ensure the best possible public safety outcome.
"Expending law enforcement resources by going after nonviolent marijuana users is a shameful waste of time and tax dollars, and a distraction from what's really plaguing neighbourhoods," says Neill Franklin, executive director of Law Enforcement Against Prohibition (LEAP), a criminal justice group opposed to the drug war. "Cops in Oregon can now get into doing their jobs; protecting communities and helping victims of violent crimes get justice."
"Oregon still has more to do to ensure marijuana legalisation is done properly; lawmakers and regulators are currently working to expunge the records of many non-violent marijuana offenders as well as develop proper regulations for taxes, concentrates, and labelling for consumer and child protection," says Inge Fryklund, a former prosecutor, and board member of LEAP. "We must promote honest and accurate public information along with sensible regulations. Oregon can and will be a model for future states looking to consider legalisation in 2016 and beyond."
A total of 23 states and the District of Columbia have now permitted some form of medical marijuana access, while four states – Alaska, Colorado, Oregon and Washington – and the capital Washington, D.C., have legalised it for recreational use. Oregon's regulatory model will be developed with previous successes and failures of other states in mind. Among the priorities of the Oregon Liquor Control Commission are preventing accidental ingestion by children, with the use of appropriate childproof packaging and ensuring that extracts, concentrates, and edibles are carefully regulated, tested, and labelled.
According to state forecasts, Colorado and Washington could generate over $800 million in combined revenue by 2020 from marijuana sales. A clear and growing majority of Americans are in favour of nationwide legalisation of the drug, as evidenced by surveys from Gallup and others. Most of the remaining opposition comes from the conservative baby boomers, a demographic whose influence is beginning to wane. Some of the next states where legalisation may follow include Arizona, California, Maine, Massachusetts and Nevada, with advocates planning for ballot measures in 2016. Similar to the recent decision on same-sex marriage, a nationwide law on marijuana could follow in the not-too-distant future.
A dedicated website for Oregon's new law has been created at whatslegaloregon.com.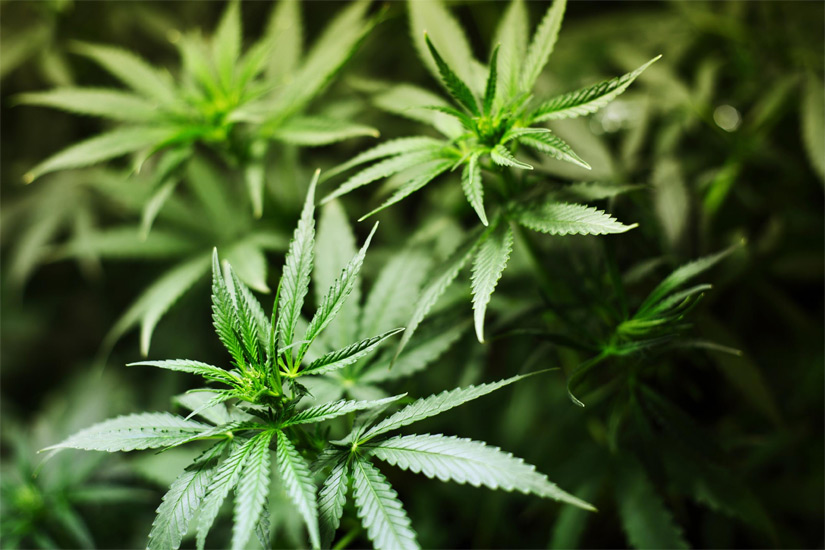 26th June 2015
70% of the world using smartphones by 2020
By 2020, advanced mobile technology will be commonplace around the globe, according to a new report from Ericsson.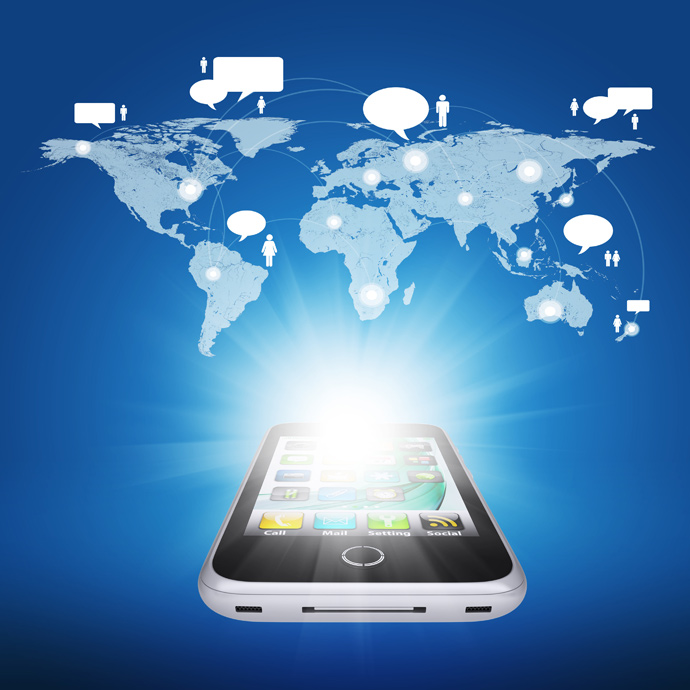 The latest edition of the Ericsson Mobility Report shows that by 2020, advanced mobile technology will be commonplace in every corner of the globe — smartphone subscriptions will more than double, reaching 6.1 billion, 70% of the world's population will be using smartphones, and over 90% will be covered by mobile broadband networks.
The report – a comprehensive update on the latest mobile trends – shows that growth in mature markets comes from an increasing number of devices per individual. In developing regions, it comes from a swell of new subscribers as smartphones become more affordable; almost 80% of smartphone subscriptions added by year-end 2020 will be from Asia Pacific, the Middle East, and Africa.
With the continued rise of smartphones comes an exponential growth in data usage: smartphone data is predicted to increase ten-fold by 2020, when 80% of all mobile data traffic will come from smartphones (as opposed to basic feature phones). In North America, monthly data usage per smartphone will increase from an average of 2.4 GB today to 14 GB by 2020. It is likely that the 5G standard will be adopted by then.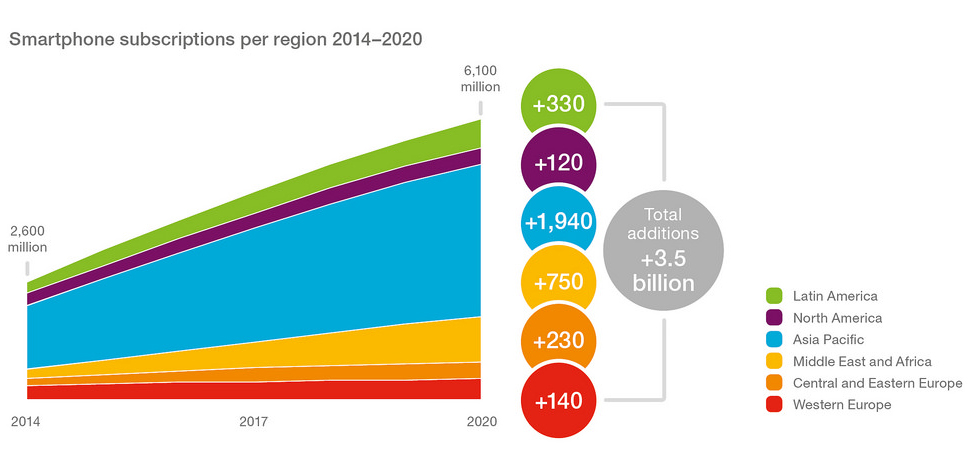 Rima Qureshi, Senior Vice President and Chief Strategy Officer of Ericsson, says: "This immense growth in advanced mobile technology and data usage, driven by a surge in mobile connectivity and smartphone uptake, will make today's big data revolution feel like the arrival of a floppy disk. We see the potential for mass-scale transformation, bringing a wealth of opportunities for telecom operators and others to capture new revenue streams. But it also requires greater focus on cost efficient delivery and openness to new business models to compete and remain effective."
An expanding range of applications and business models, coupled with falling modem costs, are key factors driving the growth of connected devices. Added to this, new use cases are emerging for both short and long range applications, leading to even stronger growth of connected devices moving forward. Ericsson's forecast, outlined in the report, points to 26 billion connected devices by 2020, confirming we are well on the way to reaching the vision of 50 billion connected devices.
Each year until 2020, mobile video traffic will grow by a staggering 55 percent per year and will constitute around 60 percent of all mobile data traffic by the end of that period. Growth is largely driven by shifting user preferences towards video streaming services, and the increasing prevalence of video in online content including news, advertisements and social media.
When looking at data consumption in advanced mobile broadband markets, findings show a significant proportion of traffic is generated by a limited number of subscribers. These heavy data users represent 10 percent of total subscribers, but generate 55 percent of total data traffic. Video is dominant among heavy users, who typically watch around one hour of video per day, which is 20 times more than the average user.
To accompany the Mobility Report, Ericsson has created a Traffic Exploration Tool for creating customised graphs and tables, using data from the report. The information can be filtered by region, subscription, technology, traffic, and device type.
18th June 2015
World's most lifelike bionic hand will transform the lives of amputees
A congenital amputee from London has become the first user in the UK to be fitted with a new prosthetic hand that launches this week and sets a new benchmark in small myoelectric hands.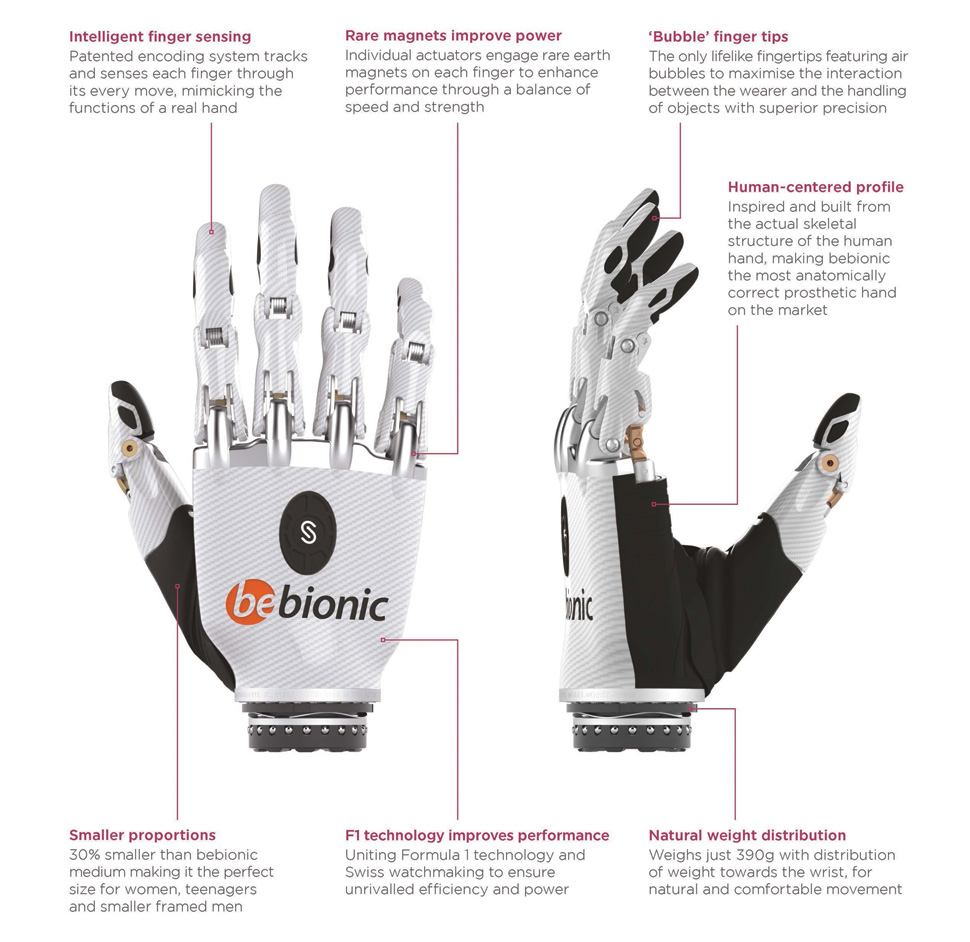 Developed using Formula 1 technology and specifically in scale for women and teenagers, the bebionic small hand is built around an accurate skeletal structure with miniaturised components designed to provide the most true-to-life movements.
The bebionic small hand, developed by prosthetic experts Steeper, will enable fundamental improvements in the lives of thousands of amputees across the world. The hand marks a turning point in the world of prosthetics as it perfectly mimics the functions of a real hand via 14 different precision grips. A bionic extension of the arm that enables the utmost dexterity will enable amputees to engage in a range of activities that would have previously been complex and unmanageable.
Nicky Ashwell, 29, born without a right hand, received Steeper's latest innovation at a fitting by London Prosthetics Centre, a private facility providing expert services in cutting-edge prosthetics. Before being fitted with the bebionic small hand, Nicky would use a cosmetic hand without movement; as a result, Nicky learned to carry out tasks with one hand. The bebionic small hand has been a major improvement to Nicky's life, enabling her to do things previously impossible with one hand such as riding a bike, gripping weights with both hands, using cutlery and opening her purse.
Nicky, who is a Product Manager at an online fashion forecasting and trend service, said: "When I first tried the bebionic small hand it was an exciting and strange feeling; it immediately opened up so many more possibilities for me. I realised that I had been making life challenging for myself when I didn't need to. The movements now come easily and look natural; I keep finding myself being surprised by the little things, like being able to carry my purse while holding my boyfriend's hand. I've also been able to do things never before possible like riding a bike and lifting weights."
Bebionic small hand works using sensors triggered by the user's muscle movements that connect to individual motors in each finger and powerful microprocessors. The technology comprises a unique system which tracks and senses each finger through its every move – mimicking the functions of a real hand. Development follows seven years of research and manufacturing, including the use of Formula 1 techniques and military technology along with advanced materials including aerograde aluminium and rare Earth magnets.
Ted Varley, Technical Director at Steeper said, "Looking to the future, there's a trend of technology getting more intricate; Steeper has embraced this and created a smaller hand with advanced technology that is suitable for women and teenagers. An accurate skeletal structure was firstly developed, with the complex technology then specifically developed to fit within this in order to maintain anatomical accuracy. In other myoelectric hands the technology is developed first, at the expense of the lifelikeness."
Bebionic small hand at a glance:
• Contains 337 mechanical parts
• 14 grip patterns and hand positions to allow a range of precision movements
• Weighs approximately 390g – the same as a large bar of Galaxy chocolate
• 165mm from base to middle fingertip – the size of an average woman's hand
• Strong enough to handle up to 45kg – around the same as 25 bricks
• The only multi-articulated hand with patented finger control system using rare Earth magnets
• Specifically designed with women, teenagers and smaller-framed men in mind
5th May 2015
'Centimetre accurate' GPS system could transform virtual reality and mobile devices
Researchers at the University of Texas at Austin have developed a centimetre-accurate GPS-based positioning system that could revolutionise geolocation on virtual reality headsets, cellphones and other technologies – making global positioning and orientation far more precise than what is currently available on a mobile device.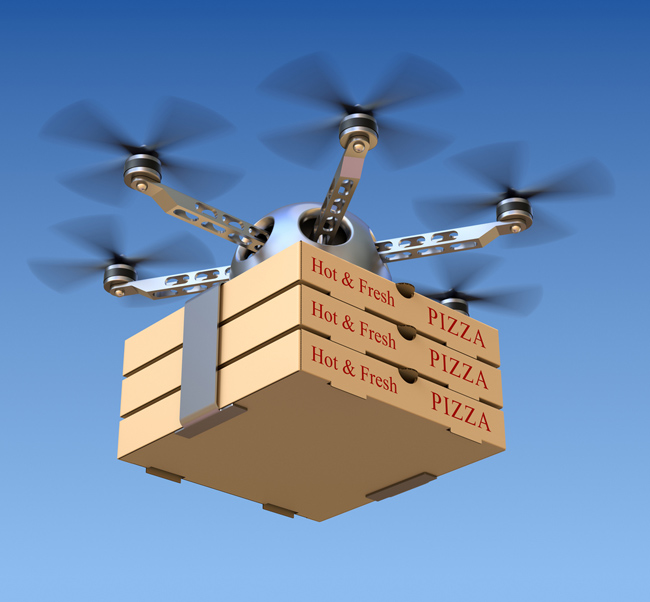 The researchers' new system could allow unmanned aerial vehicles to deliver packages to a specific spot on a consumer's back porch, improve collision avoidance technologies on cars and allow virtual reality (VR) headsets to be used outdoors. This ultra-accurate GPS, coupled with a smartphone camera, could be used to quickly build a globally referenced 3-D map of one's surroundings that would greatly expand the radius of a VR game. Currently, VR does not use GPS, which limits its use to indoors and usually a two- to three-foot radius.
"Imagine games where, rather than sit in front of a monitor and play, you are in your backyard actually running around with other players," said Todd Humphreys, lead researcher and assistant professor in the Department of Aerospace Engineering and Engineering Mechanics. "To be able to do this type of outdoor, multiplayer virtual reality game, you need highly accurate position and orientation that is tied to a global reference frame."
Humphreys and his team in the Radionavigation Lab have designed a low-cost system that reduces location errors from the size of a large car to the size of a nickel – a more than 100 times increase in accuracy. Humphreys collaborated on the new technology with Professor Robert W. Heath from the Department of Electrical and Computer Engineering, along with graduate students.
Centimetre-accurate positioning systems are already used in geology, surveying and mapping – but the survey-grade antennas these systems employ are too large and costly for use in mobile devices. This breakthrough by Humphreys and his team is a powerful and sensitive software-defined GPS receiver that can extract centimetre accuracies from the inexpensive antennas found in mobile devices. Such precise measurements were not previously possible. The researchers anticipate that their software's ability to leverage low-cost antennas will reduce the overall cost of centimetre accuracy and make it economically feasible for mobile devices.
Humphreys and his team have spent six years building a specialised receiver, called GRID, to extract so-called carrier phase measurements from low-cost antennas. GRID currently operates outside the phone, but it will eventually run on the phone's internal processor. To further develop this technology, they recently co-founded a startup, called Radiosense. Humphreys and his team are working with Samsung to develop a snap-on accessory that will tell smartphones, tablets and virtual reality headsets their precise position and orientation.
The researchers designed their system to deliver precise position and orientation information – how one's head rotates or tilts – to less than one degree of measurement accuracy. This level of accuracy could enhance VR environments that are based on real-world settings, as well as improve other applications including visualisation and 3-D mapping. Additionally, it could make a significant difference in people's daily lives, including transportation, where centimetre-accurate GPS could allow better vehicle-to-vehicle communication technology.
"If your car knows in real time the precise position and velocity of an approaching car that is blocked from view by other traffic, your car can plan ahead to avoid a collision," Humphreys said.
1st May 2015
Revolutionary new energy storage system announced by Tesla
Tesla has revealed a new battery technology for homes and businesses, which provides a way to store energy from localised renewables and can function as a backup system during power outages.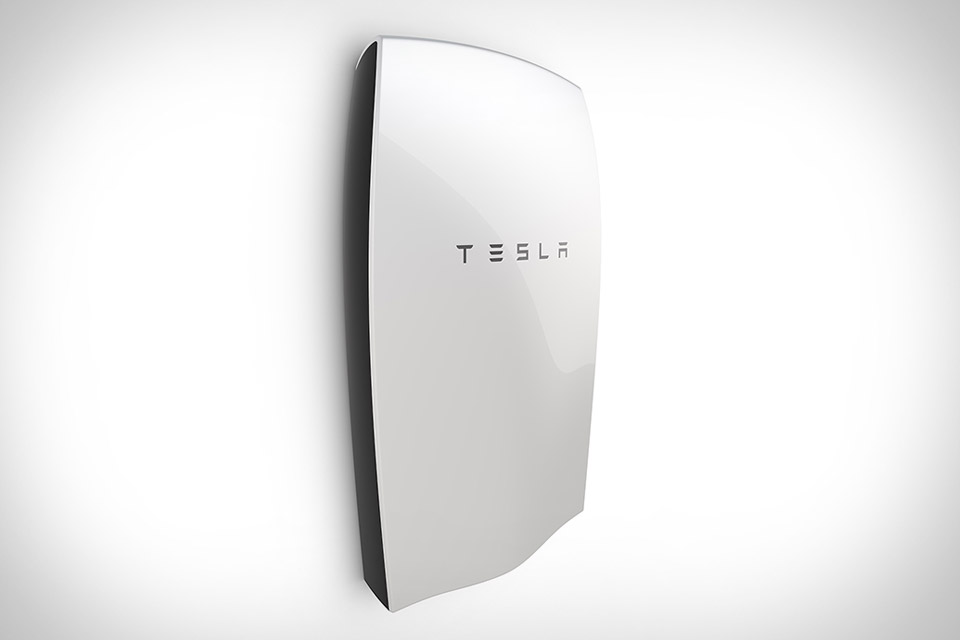 A major barrier to the widespread adoption of clean energy has been the intermittent nature of wind and solar. The Sun doesn't always shine, and the wind doesn't always blow – making it difficult or impossible to harness these resources on a 24-hour basis.
Elon Musk, CEO of electric vehicle firm Tesla Motors, yesterday unveiled a revolutionary new technology that can solve these issues. The Powerwall, pictured above, is a rechargeable lithium-ion battery product, intended primarily for home use. It stores electricity generated from rooftop solar panels, which can then be used for domestic consumption, load shifting, or backup power.
With a constant supply of renewable energy at a local scale, the Powerwall offers complete independence from the utility grid, meaning that customers no longer have to worry about expensive bills incurred during peak hours. If a utility company experiences a major outage, the Powerwall can serve as the home power supply instead, which is especially useful in areas prone to storms or unreliable grids. It also recharges electric vehicles more cheaply during night hours while surplus power can be flowed back to the grid when needed.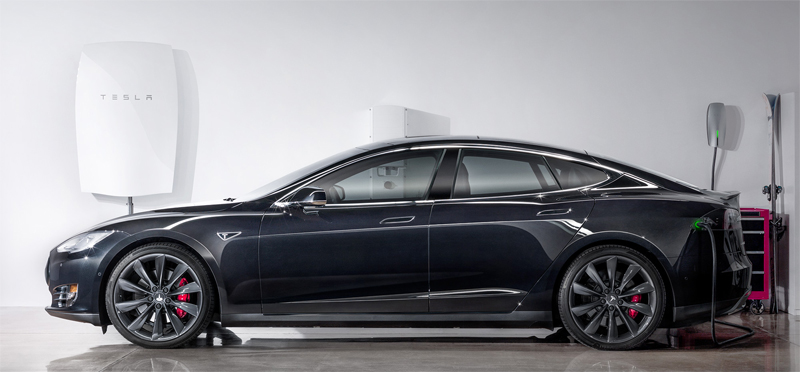 Tesla claims the Powerwall is fully automated, simple to install, and requires no maintenance. It is being marketed in two models: 10 kWh weekly cycle ($3,500) and 7 kWh daily cycle ($3,000) versions. Multiple batteries can be installed together for homes with greater energy needs; up to 90 kWh total for the 10 kWh battery and 63 kWh total for the 7 kWh battery. Both are rated for indoor and outdoor installation, and guaranteed for ten years.
The Powerwall begins shipping this summer. It will be sold to companies including SolarCity, which is running a pilot project in 500 California houses, using 10-kWh battery packs. Tesla is bullish about the prospects for batteries, electric vehicles and clean energy. The company is building a "gigafactory" to develop and expand these technologies at a large scale, with more factories to come in the future.
While the current price of the Powerwall may seem a little on the high side, analysts forecast a substantial decline in battery costs over the next decade and beyond, with a similar fall in solar panel costs. When combined with smart grids, the proliferation of this technology seems inevitable. As predicted on our future timeline, it is likely that home energy storage systems will be commonplace by 2030.
A much larger version of the Powerpack – described as an "infinitely scalable system" – will be made available for businesses and industrial applications. This will come in 100 kWh battery blocks, which can scale from 500 kWH, up to 1 GWh and even higher: "Our goal here is to change the way the world uses energy at an extreme scale," says Musk. You can watch his full keynote presentation (which was powered by solar energy) in the video below.