20th May 2015
A breakthrough in large-scale graphene fabrication
One of the barriers to using graphene at a commercial scale could be overcome using a new method demonstrated by researchers at the Department of Energy's Oak Ridge National Laboratory (ORNL).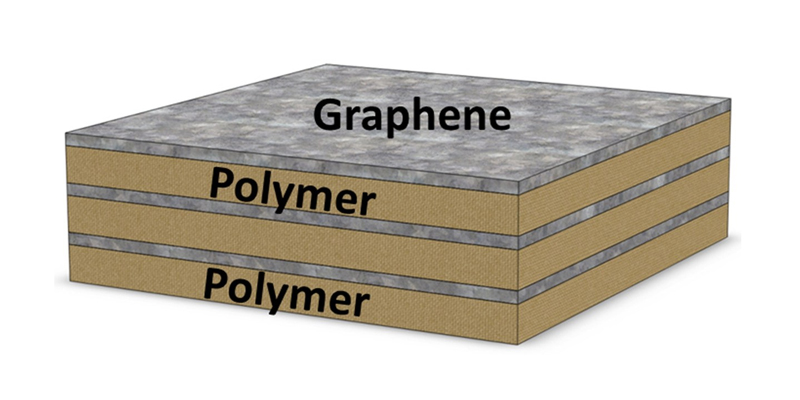 Graphene – a material stronger and stiffer than carbon fibre – has enormous commercial potential, but has been impractical to employ on a large scale, with researchers limited to using only small flakes of it. Now, using chemical vapour deposition, a team at the ORNL has fabricated polymer composites that contain 2-inch-by-2-inch sheets of the one-atom thick, hexagonally arranged carbon atoms.
The findings, reported in the journal Applied Materials & Interfaces, could help usher in a new era of flexible electronics and change the way this reinforcing material is viewed and ultimately used.
"Before our work, superb mechanical properties of graphene were shown at a micro scale," said Ivan Vlassiouk, who led the research. "We have extended this to a larger scale, which considerably extends the potential applications and market for graphene."
While most approaches for polymer nanocomposition construction employ tiny flakes of graphene or other carbon nanomaterials that are difficult to disperse in the polymer, the team used larger sheets of graphene. This eliminates the flake dispersion and agglomeration problems, allowing the material to better conduct electricity with less actual graphene in the polymer.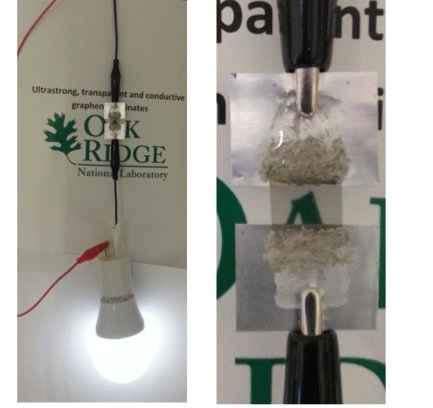 "In our case, we were able to use chemical vapour deposition to make a nanocomposite laminate that is electrically conductive – with graphene loading that is fifty times less compared to current state-of-the-art samples," said Vlassiouk. This is a key to making the material competitive on the market.
If Vlassiouk and his team can reduce the cost and demonstrate scalability, researchers envision graphene being used in aerospace (structural monitoring, flame-retardants, anti-icing, conductive), the automotive sector (catalysts, wear-resistant coatings), structural applications (self-cleaning coatings, temperature control materials), electronics (displays, printed electronics, thermal management), energy (photovoltaics, filtration, energy storage) and manufacturing (catalysts, barrier coatings, filtration).
28th March 2015
10TB solid state drives may soon be possible
An innovative new process architecture can extend Moore's Law for flash storage – bringing significant improvements in density while lowering the cost of NAND flash.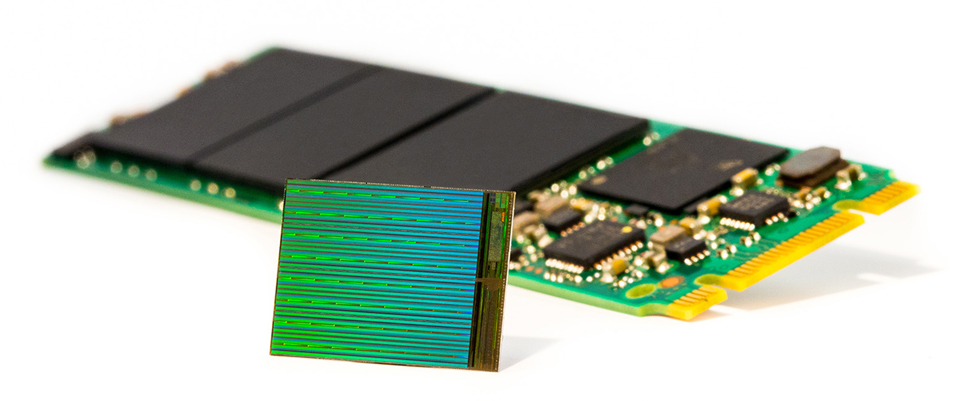 Intel Corporation – in partnership with Micron – have announced the availability of 3D NAND, the world's highest-density flash memory. Flash is the storage technology used inside the lightest laptops, fastest data centres, and nearly every cellphone, tablet and mobile device.
3D NAND works by stacking the components in vertical layers with extraordinary precision to create devices with three times higher data capacity than competing NAND technologies. This enables more storage in a smaller space, bringing significant cost savings, low power usage and higher performance to a range of mobile consumer devices, as well as the most demanding enterprise deployments.
As data cells begin to approach the size of individual atoms, traditional "planar" NAND is nearing its practical scaling limits. This poses a major challenge for the memory industry. 3D NAND is poised to make a dramatic impact by keeping flash storage aligned with Moore's Law, the exponential trend of performance gains and cost savings, driving more widespread use of flash storage in the future.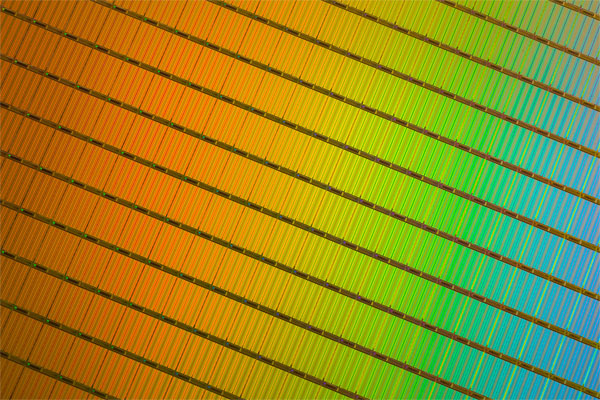 "3D NAND technology has the potential to create fundamental market shifts," said Brian Shirley, vice president of Memory Technology and Solutions at Micron Technology. "The depth of the impact that flash has had to date – from smartphones to flash-optimised supercomputing – is really just scratching the surface of what's possible."
One of the most significant aspects of this breakthrough is in the foundational memory cell itself. Intel and Micron used a floating gate cell, a universally utilised design refined through years of high-volume planar flash manufacturing. This is the first use of a floating gate cell in 3D NAND, which was a key design choice to enable greater performance, quality and reliability.
The data cells are stacked vertically in 32 layers to achieve 256Gb multilevel cell (MLC) and 384Gb triple-level cell (TLC) dies within a standard package. This can enable gum stick-sized SSDs with 3.5TB of storage and standard 2.5-inch SSDs with greater than 10TB. Because capacity is achieved by stacking cells vertically, individual cell dimensions can be considerably larger. This is expected to increase both performance and endurance and make even the TLC designs well-suited for data centre storage.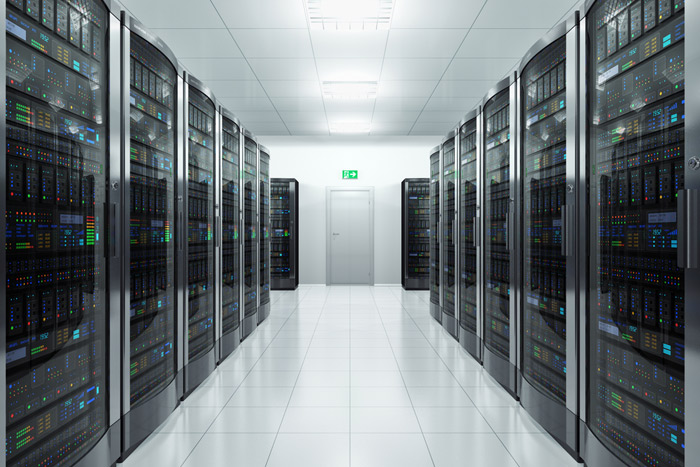 Key product features of this 3D NAND design include:
• Large Capacities – Triple the capacity of existing technology, up to 48GB of NAND per die, enabling 750GB to fit in a single fingertip-sized package.
• Reduced Cost per GB – First-generation 3D NAND is architected to achieve better cost efficiencies than planar NAND.
• Fast – High read/write bandwidth, I/O speeds and random read performance.
• Green – New sleep modes enable low-power use by cutting power to inactive NAND die (even when other dies in the same package are active), dropping power consumption significantly in standby mode.
• Smart – Innovative new features improve latency and increase endurance over previous generations, and also make system integration easier.
The 256Gb MLC version of 3D NAND is sampling with select partners today, and the 384Gb TLC design will be sampling later this spring. The fab production line has already begun initial runs, and both devices will be in full production by the fourth quarter of this year. Both companies are also developing individual lines of SSD solutions based on 3D NAND technology and expect those products to be available within the next year.
21st March 2015
Google files patent for wearable medical device
Google has filed a patent application for a wearable medical device, able to use nanoparticles to detect and treat illnesses such as cancer.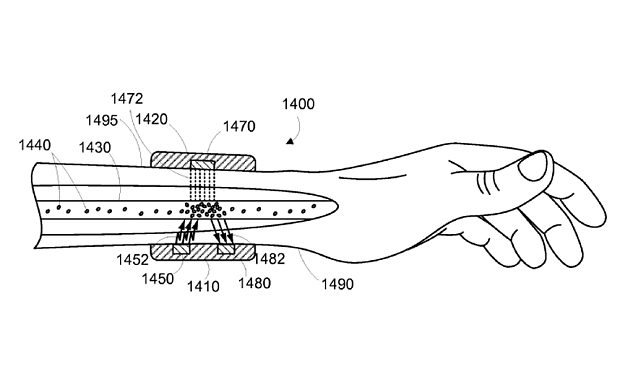 For those wishing to protect their health and extend their lifespan, a futuristic medical device may become available in the next several years. Details of this wearable technology – known as a Nanoparticle Phoresis – have been published online by Google, via the World Intellectual Property Organisation.
The patent application describes a strap, or band, mounted on the lower arm. Similar in appearance to a wristwatch, it would "automatically modify or destroy one or more targets in the blood that have an adverse health effect." This would be achieved by beaming energy into blood vessels to stimulate cells and molecules, increasing their effectiveness at fighting diseases. It could even be used on synthetic nanoparticles. Millions of these tiny objects would be introduced into the wearer's bloodstream, then activated by magnets in the wristband and directed to specific locations.
In addition to its physical treatment abilities, the Nanoparticle Phoresis could generate vast amounts of data – not only helpful to the user, but also to researchers and doctors. It could accept inputs from the wearer regarding his or her health state, such as "feeling cold," "feeling tired," "pollen allergy symptoms today," "stressed," "feeling energetic," etc. According to the patent, these user inputs "may be used to complement any other physiological parameter data that the wearable device may collect and establish effective signal levels for and timing of modification of the target."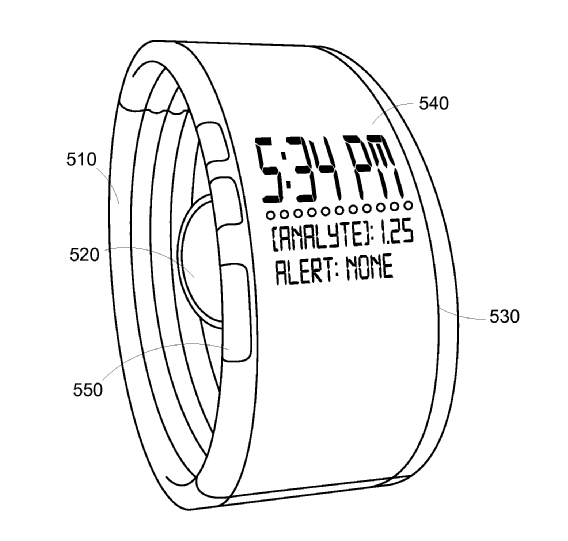 Analysts forecast that wearable technology will see huge growth in the coming years, with unit sales potentially reaching into the hundreds of millions. This new device from Google – if successfully developed – could become part of that rapidly evolving ecosystem. Initially aimed at patients who are seriously ill, this product (or its derivatives) could also be offered to mainstream consumers who aren't necessarily in bad health, but wish to monitor and improve their well-being.
For those with a needle phobia, injections might be possible using high-pressure jets. Although the patent itself makes no mention of this, we can speculate that such a procedure would eventually be incorporated into a wristwatch form factor. Similar to the "hypospray" on Star Trek, these jets would ensure that the skin is not punctured. High-pressure jet injection was covered on our blog in May 2012.
Looking further ahead, the prospects become even more exciting. Bill Maris – who helped form Google Calico – this month stated his belief that humans will live to be many centuries old in the future, while today's cancer treatments will seem "primitive" within just 20 years. His comments echo those of futurist and inventor Ray Kurzweil, also employed at Google and currently involved in AI research for the company. Kurzweil predicts that nanoparticles will be superseded by nanobots – small and compact enough to feature motors, sensors and other tools, allowing them to be controlled with extreme precision directly inside cells. If this idea sounds like science fiction, then consider this: a handheld smartphone today contains more processing power than a room-sized supercomputer of the 1980s. With ongoing advances in miniaturisation, together with new materials such as graphene, the future trend seems inevitable.
As humans become ever more dependent on technology, our bodies will gradually begin to incorporate these and similar devices on a permanent basis. Later in the 21st century, the line between man and machine could become blurred.