27th September 2015
New battery technology will double EV range by 2020
German company Bosch – the world's largest supplier of automotive components – is developing a new battery technology that it claims will double the range of electric vehicles by 2020.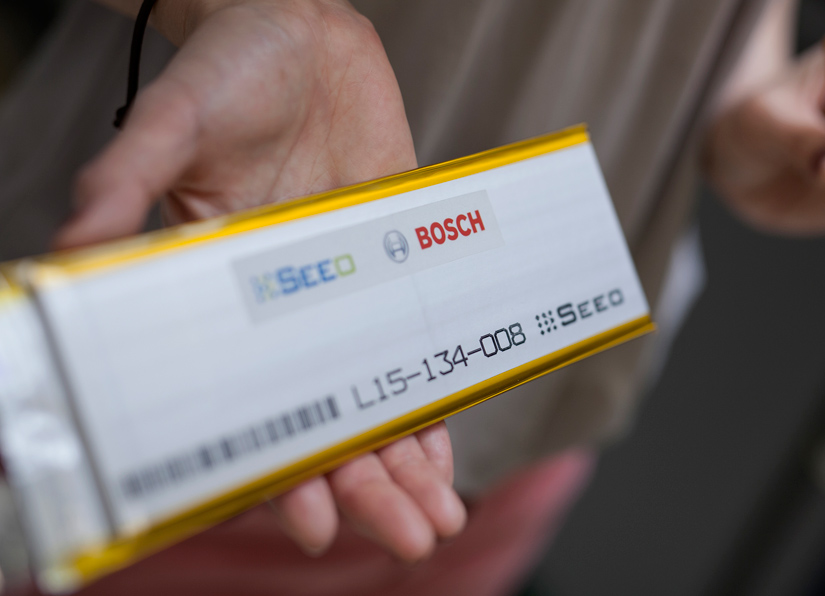 Bosch has announced a new battery technology for electric vehicles (EVs), based on solid-state cells, which could double their driving range while lowering costs and is likely to be production-ready in as little as five years. The recent acquisition of U.S. start-up Seeo Inc. – based near Silicon Valley – will make this possible. As well as its own experience in the area of battery technology, Bosch now has crucial know-how in innovative solid-state cells for lithium batteries, along with exclusive patents.
"Bosch is using its knowledge and considerable financial resources to achieve a breakthrough for electromobility," says Dr. Volkmar Denner, the firm's chairman of the board. "Solid-state cells could be a breakthrough technology. Disruptive start-up technology is meeting the broad systems knowledge and financial resources of a multinational company."
Using solid-state cells, Bosch sees the potential to more than double energy density – while at the same time reducing size requirements by 75% and improving safety with non-combustible materials. A comparable electric car that has a driving range of 150 kilometres today would be able to travel over 300 kilometres without recharging – and at a lower cost.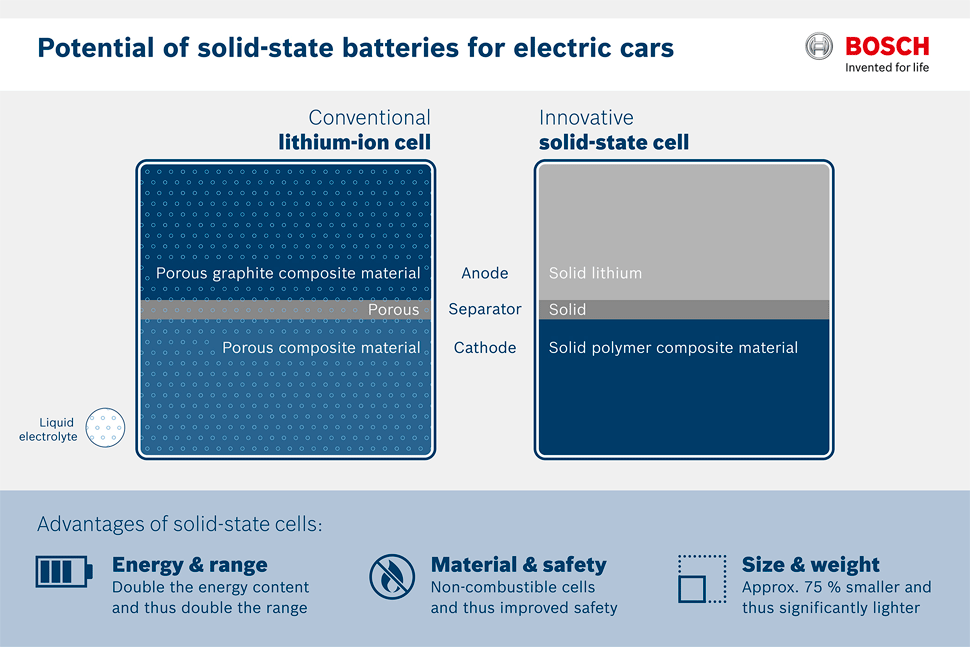 In current lithium-ion batteries, one of the major reasons energy capacity is limited is because the anode consists to a large degree of graphite. Using its new solid-state technology, Bosch will manufacture the anode out of pure lithium. In addition, the cells will function without the need for ionic liquid, meaning they are not flammable.
In 2014, Bosch joined Mitsubishi Corporation and GS Yuasa in establishing the joint venture Lithium Energy and Power, whose objective is to develop a more powerful generation of lithium-ion batteries. Seeo Inc.'s technology complements the work done thus far with Bosch's Japanese partners. The result will be a combination of groundbreaking start-up technology with Bosch's systems and technology know-how, GS Yuasa's cell competence, and Mitsubishi Corporation's broad industrial base.
"The pure lithium anode represents a huge innovative leap in battery cell construction," says Denner. By 2025, the company forecasts that 15 percent of all new cars built worldwide will have at least a hybrid powertrain. In Europe, more than one-third of all new cars will be electrically powered.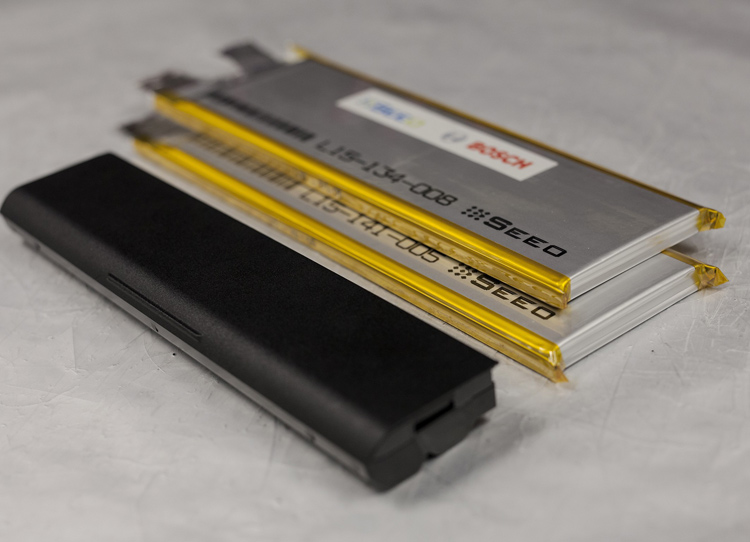 1st September 2015
Japan to open fully automated lettuce factory in 2017
Japanese factory operator SPREAD Co. has announced it will develop the world's first large-scale vegetable factory that is fully automated from seeding to harvest and capable of producing 30,000 heads of lettuce per day.
SPREAD Co. was founded in 2006 and operates the world's largest vegetable factory using artificial lighting in Kameoka, Kyoto Prefecture. Four types of lettuce are currently produced, totalling 21,000 heads per day that are shipped to around 2,000 stores throughout the year.
As the company embarks on global expansion, it is now focussing on environmentally-friendly measures to be featured in the construction of a major next-generation vegetable factory. This new facility will be a vertical farm with total automation of the cultivation process from start to finish. It will cut labour costs by 50 percent, while energy costs will be reduced by 30 percent per head of lettuce through the use of artificial LED lighting specifically created for SPREAD, as well as the development of a unique air conditioning system. Up to 98 percent of water will be recycled onsite.
Thanks to indoor operations, this highly controlled environment will be unaffected by pests, temperature or weather conditions and will not require any chemical pesticides. Productivity per unit volume will be doubled in comparison to the company's existing factory in Kameoka, as a result of innovative efforts to save space in the cultivation area. Stacker machines will carry seedlings and hand them over to robots that will take care of transplanting them. Once fully grown, they will be harvested and delivered automatically to the packaging line.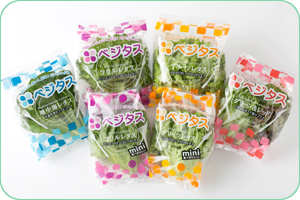 The project will require up to 2 billion yen (US$16.7 million) of investment, which includes onsite R&D and testing facilities. The factory will have a total area of 4,400 square metres (47,400 sq ft) and be capable of producing 30,000 heads of lettuce per day. Construction is expected to start in spring 2016 with commercial operations beginning from summer 2017. The company is predicting annual sales of approximately 1 billion yen (US$8.4 million).
SPREAD Co. has plans for major expansion. They intend to increase the scale of production to 500,000 heads of lettuce per day within five years and will continue expanding their franchise both domestically and internationally.
7th August 2015
Millennium Project releases "2015–16 State of the Future" report
The Millennium Project's newly-released "2015-16 State of the Future" confirms that the world is winning more than losing, but where it is losing is very serious.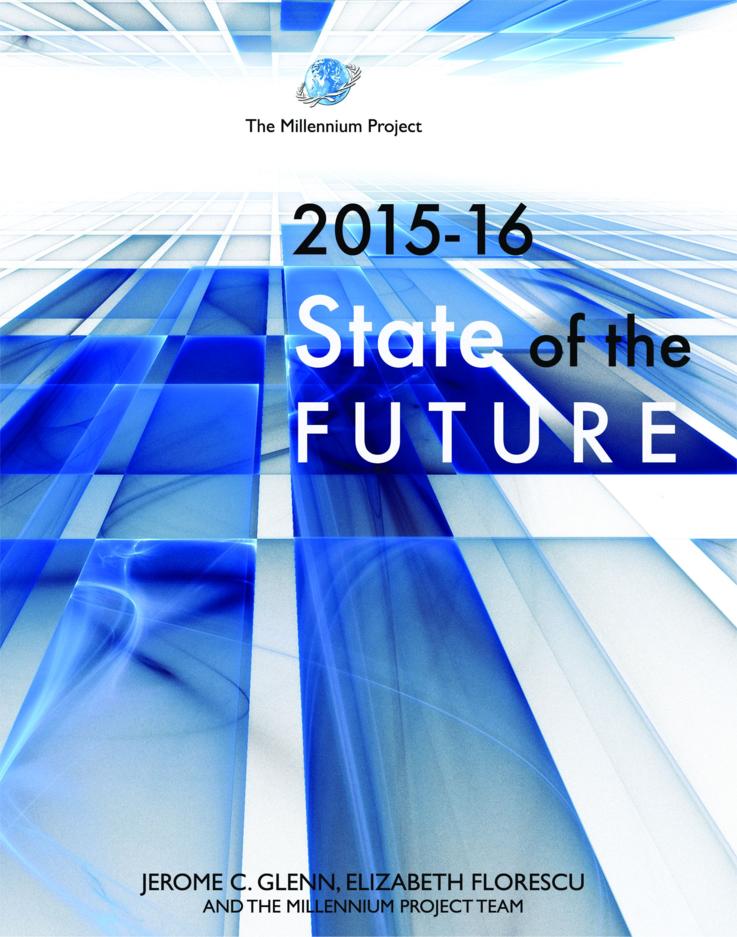 The "2015-16 State of the Future" report just released by The Millennium Project gives trends on 28 indicators of progress and regress; new insights into 15 Global Challenges; impacts of artificial intelligence, synthetic biology, nanotechnology and other advanced technologies on employment over the next 35 years; and how economic change is inevitable by 2050.
"This 'World Report Card' may have more data, information, intelligence, and wisdom about the future of the world than has ever been assembled in one report," says Jerome Glenn, CEO of The Millennium Project and lead author of the report. "It should be read in pieces and kept on your desk as a reference."
This is the 18th global assessment of the foreseeable future. It distils much of the leading research from UN organisations, national governments, think tanks, and insights from thought leaders around the world. This 300-page report includes over 50 charts and graphs. "It is what the educated world citizen should know," says Elizabeth Florescu, Director of Research for The Millennium Project and co-author of the report. Each "State of the Future" since 1997 builds on the last one, creating an accumulative and unique assessment of the future of the world.
Some of the key findings include:
The concept of work will change over the next generation or two; but global thought leaders are divided about the best policies to make a smooth transition.


By 2050, new systems for food, water, energy, education, health, economics, and global governance will be needed to prevent massive and complex human and environmental disasters.


Environmental security should be the focus of joint goals to build strategic trust between the US and China.


The 2015 State of the Future Index shows slow but steady improvement in general human welfare over the past 20 years and next 10 years — but at the expense of the environment and with worsening intrastate violence, terrorism, corruption, organised crime, and economic inequality.


The future can be much better than most pessimists understand, but it could also be far worse than most optimists are willing to explore.


Humanity has the resources to address its global challenges, but it is not clear that an integrated set of global and local strategies will be implemented together timely enough and on the scale necessary to build a better future.
"It is time for intolerance of irrelevant speeches and non-actions by leaders. The stakes are too high to tolerate business as usual," declares Glenn.
A 14-page executive summary is freely available to download.
The Millennium Project is a global participatory think tank, connecting 56 Nodes around the world that identify important long-range challenges and strategies, and initiate and conduct foresight studies, workshops, symposiums, and advanced training. Its mission is to improve thinking about the future and make it available through a variety of media for feedback, to accumulate wisdom about the future for better decisions today. In addition to the annual "State of the Future" reports, it produces the "Futures Research Methodology" series, the Global Futures Intelligence System (GFIS), and special studies. Over 4,500 futurists, scholars, business planners, and policy makers who work for international organisations, governments, corporations, NGOs, and universities have participated in The Millennium Project's research, since its inception, in 1992. The Millennium Project was selected among the top ten think tanks in the world for new ideas and paradigms by the 2013 and 2014 University of Pennsylvania's GoTo Think Tank Index, and as a 2012 Computerworld Honors Laureate for its contributions to collective intelligence systems.
27th July 2015
China to lead the world's economy by 2026
China is set to edge ahead of the US in just over a decade, while India is expected to move up the rankings to third place – pushing Japan out of the world's top three economies.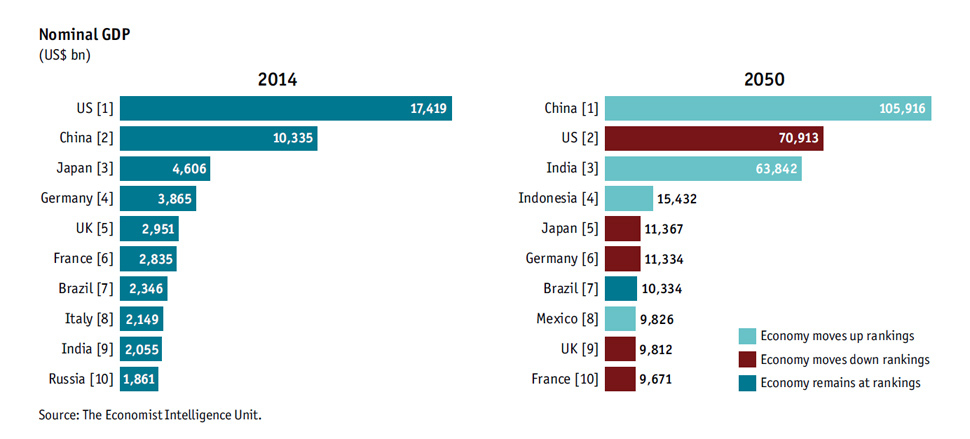 China is expected to overtake the US in 2026 in nominal GDP terms to become the world's largest economy, and will maintain this position until at least 2050 according to The Economist Intelligence Unit (EIU).
In a new report, Long-term macroeconomic forecasts: Key Trends to 2050, which extends the EIU's economic forecast for 82 countries up to 2050, emerging markets are expected to grow faster than developed economies, and as a result countries such as China and India are likely to overtake current global leaders such as Japan and Western Europe.
The report finds that:
• China is expected to narrowly edge ahead of the US for the first time in 2026, with a nominal GDP of US$28.6trn versus the US's US$28.3trn.
• By 2050, China will boast a GDP of US$105.9trn, compared with the US's US$70.9trn.
• The UK will fall out of the world's top 5 economies by 2026.
• Indonesia and Mexico will rank among the top ten economies at market exchange rates by 2050, overtaking economies such as Italy and Russia.
• Asia will continue its rise and by 2050 will represent 53% of global GDP, compared with from 32% in 2014.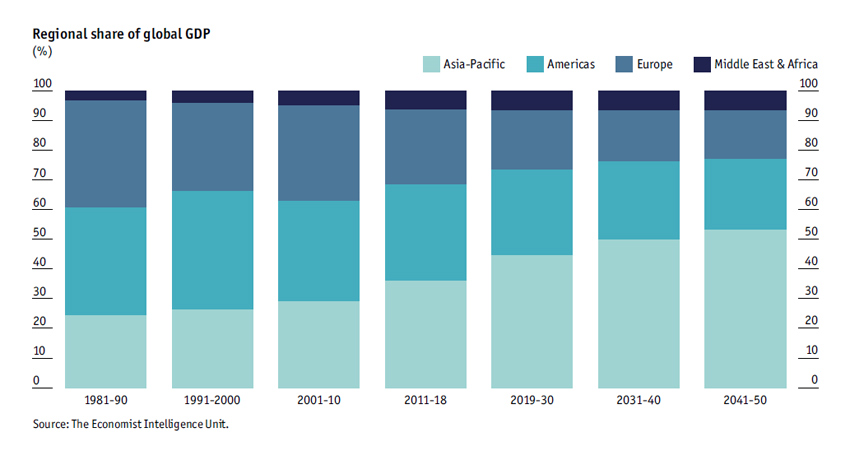 Yet in terms of individual spending power, today's advanced economies are likely to continue to dominate. Emerging economies such as China, India and Indonesia are projected to see levels of consumer spending to rise significantly by 2050, but at best will represent 50% of the individual spending power of an American consumer. Despite their low growth outlook, advanced economies cannot be ignored, as the spending power of consumers in these regions will remain significantly higher.
Patricia Morton, Lead Economist at The Economist Intelligence Unit, comments: "Given China's and India's economic might, they will take on a much bigger role in addressing global issues such as climate change, international security and global economic governance. In the medium term, this will require the world's existing powers – notably the US – to let India, and especially China, play a greater role on the world stage and adapt international institutions to allow them to exert greater influence."
21st July 2015
Cost of human missions to the Moon and Mars could be shrunk by a factor of ten
Through private and international partnerships, the cost of colonising other worlds could be reduced by 90 percent, according to a joint study released by the National Space Society and the Space Frontier Foundation and reviewed by an independent team of NASA experts.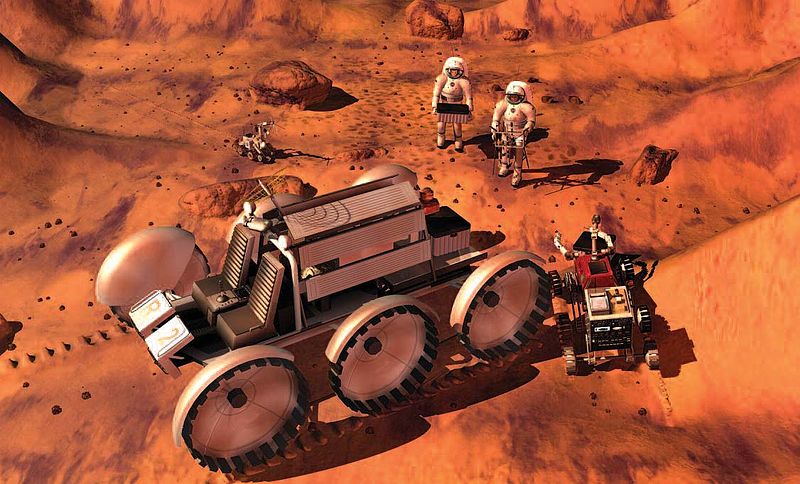 The National Space Society (NSS) and Space Frontier Foundation (SFF) have announced their support for NASA's funding of the newly released NexGen Space study, illustrating how to cut the cost of human space exploration by a factor of 10. The study, "Economic Assessment and Systems Analysis of an Evolvable Lunar Architecture that Leverages Commercial Space Capabilities and Public – Private – Partnerships", finds that public-private partnerships could return humans to the Moon for approximately 90% less than the previously estimated $100 billion, allowing the United States to ensure national security in a new space age.
"The Space Frontier Foundation supports and recommends public-private partnerships in all proposed human spaceflight programs in order to reduce costs and enable these missions that were previously unaffordable," said the Space Frontier Foundation's Chairman of the Board, Jeff Feige. "This is the way that America will settle the final frontier, save taxpayers money and usher in a new era of economic growth and STEM innovation."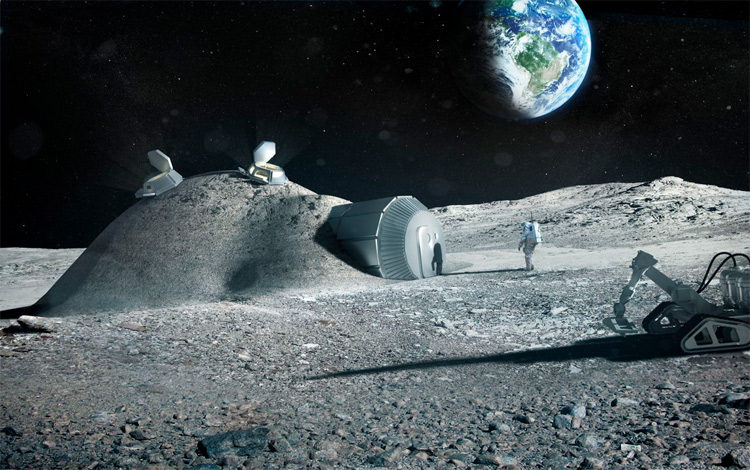 NSS and SFF call attention to these conclusions from the study:
• Through public-private partnerships, NASA could return humans to the surface of the Moon and develop a permanent lunar base with its current human spaceflight budget.

• Mining fuel from lunar poles and transporting it to lunar orbit for use by other spacecraft reduces the cost of sending humans to Mars and other locations beyond low Earth orbit. These commercial fuel depots in lunar orbit have the potential to cut the cost of sending humans to Mars by more than $10 billion per year.
"NSS congratulates NASA for funding the team at NexGen that discovered how such cost reductions are possible," said Mark Hopkins, the NSS Executive Committee Chair. "A factor of ten reduction in cost changes everything."
Recent contracts with Boeing and SpaceX are just one example of how partnerships can work and may help with more ambitious projects in the future. The latter spent only $440 million developing its Falcon 9 rocket and Dragon crew capsule, where NASA would have spent $4 billion. SpaceX has also been developing a reusable rocket that aims to dramatically cut launch costs. Extracting and refining resources on the Moon, rather than having them delivered up from Earth to the lunar surface, could save a great deal of money too. There are many other examples of cost-saving measures. Click here to read the executive summary and here to download the full report.
16th July 2015
Asteroid mining test craft is successfully deployed
Planetary Resources, Inc., the asteroid mining company, announced today that its Arkyd 3 Reflight (A3R) spacecraft was deployed successfully from the International Space Station's (ISS) Kibo airlock and has begun its 90-day mission.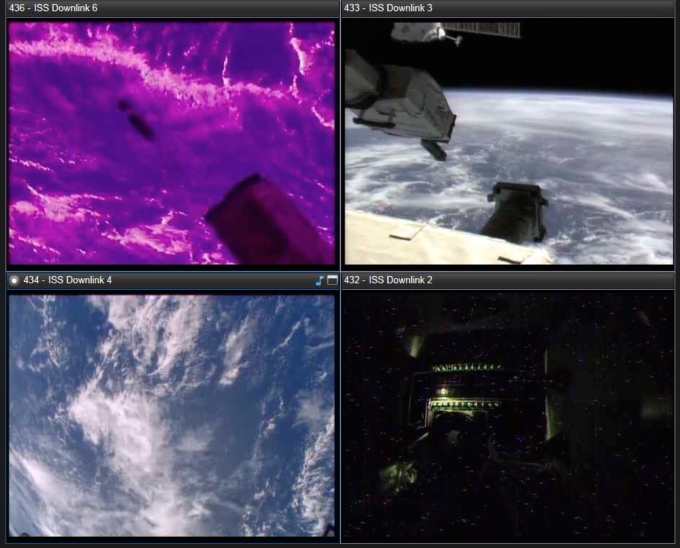 The A3R demonstration vehicle will validate several core technologies including the avionics, control systems and software, which the company will incorporate into future spacecraft that will venture into the Solar System and prospect for resource-rich, near-Earth asteroids.
The A3R was launched to the ISS onboard a SpaceX Falcon 9 rocket in April as part of the CRS-6 crew resupply mission. "Our philosophy is to test often, and if possible, to test in space. The A3R is the most sophisticated, yet cost-effective, test demonstration spacecraft ever built. We are innovating on every level from design to launch," said Chris Lewicki, president and chief engineer, Planetary Resources, Inc. "By vertically integrating the system at our facility in Redmond, we are in constant control of every component, including the ones we purchase off the shelf and the others that we manufacture using 3D printers."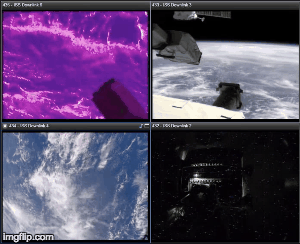 Peter H. Diamandis, M.D., co-founder and co-chairman, Planetary Resources, Inc., stated, "The successful deployment of the A3R is a significant milestone for Planetary Resources as we forge a path toward prospecting resource-rich asteroids. Our team is developing the technology that will enable humanity to create an off-planet economy that will fundamentally change the way we live on Earth."
Once the A3R completes its mission, the validated and evolved technologies will be the main components of the Arkyd series of deep-space asteroid-prospecting spacecraft. The next demonstrator, the Arkyd-6 (pictured below), will be launched later this year and will test the attitude control, power, communication and avionics systems.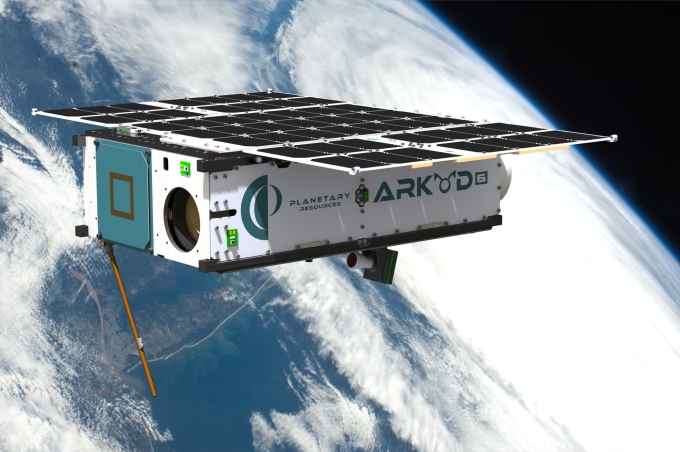 Planetary Resources is leveraging the increased payload capacity of the A6 to begin demonstration of core technology to measure resources on water-rich asteroids. Included in the payload is a mid-wave infrared imaging system, able to precisely measure temperature differences of the objects it observes, as well as acquire key data related to the presence of water and water-bearing minerals. The system will first test targeted areas of our own planet before being deployed to near-Earth asteroids on future missions.
Eric Anderson, co-founder and co-chairman, Planetary Resources, Inc., said, "This key technology for determining resources on asteroids can also be applied towards monitoring and managing high-value resources on our home planet. All of our work at Planetary Resources is laying the foundation to better manage and increase humanity's access to natural resources on our planet and in our Solar System."
In related news, the SPACE Act of 2015 was recently passed in the House of Representatives. As Peter explains in the video below, this recognises the rights of U.S. asteroid mining companies to declare mined asteroid resources as property and creates a process for resolving disputes. The Senate is currently reviewing a duplicate version of the House language, S. 976.
1st July 2015
Oregon becomes the fourth US state to make recreational marijuana legal
Oregon has become the fourth state in the US to make recreational marijuana legal. A new voter-approved law – Measure 91 – comes into effect today allowing for adult possession and home cultivation of the drug. The law permits adults 21 and older to grow four plants and keep eight ounces at home, and possess one ounce in public. Public consumption and sales will continue to remain illegal. Taking marijuana across the Oregon border is also illegal.
Retail businesses offering the drug can apply for licenses from 4th January 2016 and are expected to begin operating later that same year. More time was allotted to create specific regulations for sellers to ensure the best possible public safety outcome.
"Expending law enforcement resources by going after nonviolent marijuana users is a shameful waste of time and tax dollars, and a distraction from what's really plaguing neighbourhoods," says Neill Franklin, executive director of Law Enforcement Against Prohibition (LEAP), a criminal justice group opposed to the drug war. "Cops in Oregon can now get into doing their jobs; protecting communities and helping victims of violent crimes get justice."
"Oregon still has more to do to ensure marijuana legalisation is done properly; lawmakers and regulators are currently working to expunge the records of many non-violent marijuana offenders as well as develop proper regulations for taxes, concentrates, and labelling for consumer and child protection," says Inge Fryklund, a former prosecutor, and board member of LEAP. "We must promote honest and accurate public information along with sensible regulations. Oregon can and will be a model for future states looking to consider legalisation in 2016 and beyond."
A total of 23 states and the District of Columbia have now permitted some form of medical marijuana access, while four states – Alaska, Colorado, Oregon and Washington – and the capital Washington, D.C., have legalised it for recreational use. Oregon's regulatory model will be developed with previous successes and failures of other states in mind. Among the priorities of the Oregon Liquor Control Commission are preventing accidental ingestion by children, with the use of appropriate childproof packaging and ensuring that extracts, concentrates, and edibles are carefully regulated, tested, and labelled.
According to state forecasts, Colorado and Washington could generate over $800 million in combined revenue by 2020 from marijuana sales. A clear and growing majority of Americans are in favour of nationwide legalisation of the drug, as evidenced by surveys from Gallup and others. Most of the remaining opposition comes from the conservative baby boomers, a demographic whose influence is beginning to wane. Some of the next states where legalisation may follow include Arizona, California, Maine, Massachusetts and Nevada, with advocates planning for ballot measures in 2016. Similar to the recent decision on same-sex marriage, a nationwide law on marijuana could follow in the not-too-distant future.
A dedicated website for Oregon's new law has been created at whatslegaloregon.com.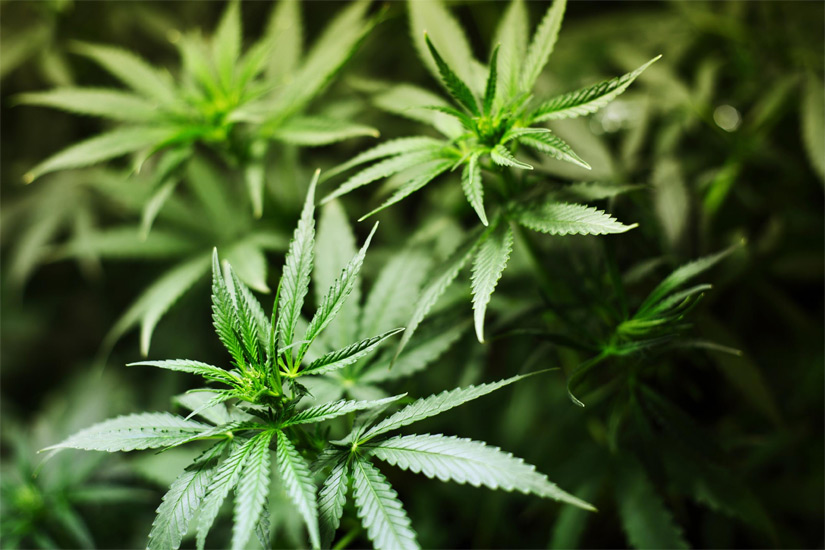 26th June 2015
Gay marriage is legal throughout the USA
In a historic and landmark decision, the US Supreme Court today ruled in favour of same-sex marriage throughout the USA.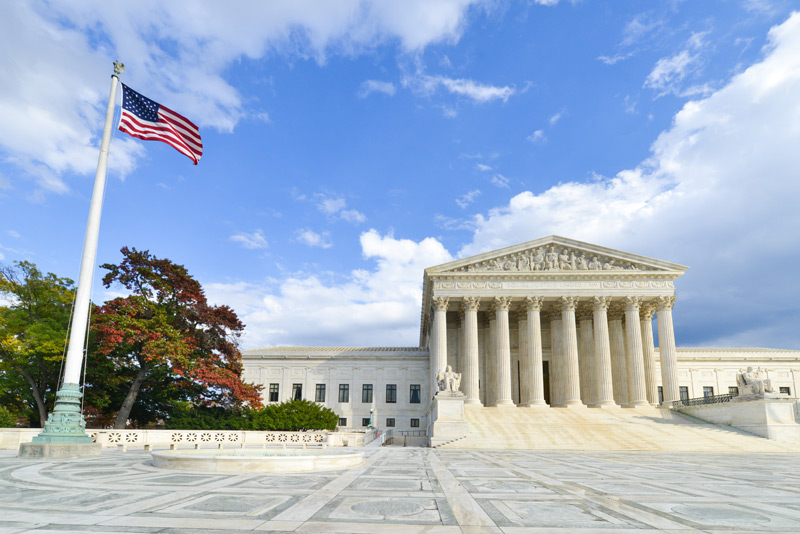 The case, Obergefell v. Hodges, was a consolidation of three other same-sex marriage cases, Tanco v. Haslam (Tennessee), DeBoer v. Snyder (Michigan) and Bourke v. Beshear (Kentucky), challenging state laws that prohibited same-sex marriage.
With a majority of 5-4, the Court held that state recognition of same-sex marriage is a constitutional right under the 14th Amendment, due to the 1868 Equal Protection Clause, which provides that no state shall deny any person within its jurisdiction "the equal protection of the laws." This ruling means the number of states where gay marriage is legal will rise from 37 to all 50. The USA is now the 21st country to legalise same-sex marriage nationwide.
Summing up, Justice Anthony Kennedy stated:
"No union is more profound than marriage, for it embodies the highest ideals of love, fidelity, devotion, sacrifice, and family. In forming a marital union, two people become something greater than once they were. As some of the petitioners in these cases demonstrate, marriage embodies a love that may endure even past death. It would misunderstand these men and women to say they disrespect the idea of marriage. Their plea is that they do respect it, respect it so deeply that they seek to find its fulfilment for themselves. Their hope is not to be condemned to live in loneliness, excluded from one of civilisation's oldest institutions. They ask for equal dignity in the eyes of the law. The Constitution grants them that right. The judgment of the Court of Appeals for the Sixth Circuit is reversed.

It is so ordered."
On Twitter, the White House changed its avatar to the rainbow colours. President Barack Obama declared the ruling as a "victory for America" and said: "When all Americans are treated as equal, we are all more free."
"It's my hope that gay marriage will soon be a thing of the past, and from this day forward it will simply be 'marriage,'" an emotional Jim Obergefell said outside the court.
In a related development, a scientific study this month finds that children of same-sex parents experience "no difference" on a range of social and behavioural outcomes compared to children of heterosexual or single parents. Published in Social Science Research, the paper examined thousands of peer-reviewed articles going back decades and found "overwhelming" consensus on the issue among researchers.
"As same-sex marriage has been debated in courts across the country, there has been the lingering question about the effects of same-sex parenting on children," explains Jimi Adams, associate professor and lead author. "I wanted to analyse the research from past decades to determine if there was consensus amongst researchers about that effect. I found overwhelming evidence that scientists agree that there is not a negative impact to children of same-sex couples."
26th June 2015
70% of the world using smartphones by 2020
By 2020, advanced mobile technology will be commonplace around the globe, according to a new report from Ericsson.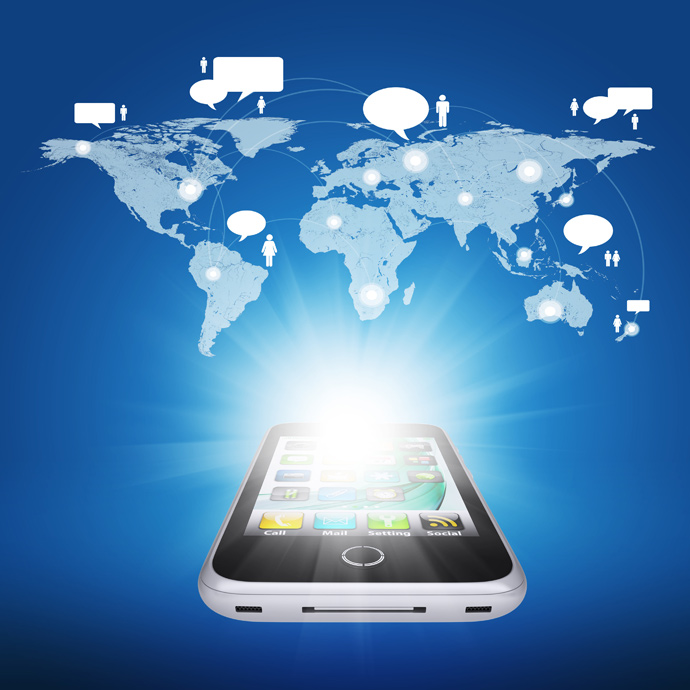 The latest edition of the Ericsson Mobility Report shows that by 2020, advanced mobile technology will be commonplace in every corner of the globe — smartphone subscriptions will more than double, reaching 6.1 billion, 70% of the world's population will be using smartphones, and over 90% will be covered by mobile broadband networks.
The report – a comprehensive update on the latest mobile trends – shows that growth in mature markets comes from an increasing number of devices per individual. In developing regions, it comes from a swell of new subscribers as smartphones become more affordable; almost 80% of smartphone subscriptions added by year-end 2020 will be from Asia Pacific, the Middle East, and Africa.
With the continued rise of smartphones comes an exponential growth in data usage: smartphone data is predicted to increase ten-fold by 2020, when 80% of all mobile data traffic will come from smartphones (as opposed to basic feature phones). In North America, monthly data usage per smartphone will increase from an average of 2.4 GB today to 14 GB by 2020. It is likely that the 5G standard will be adopted by then.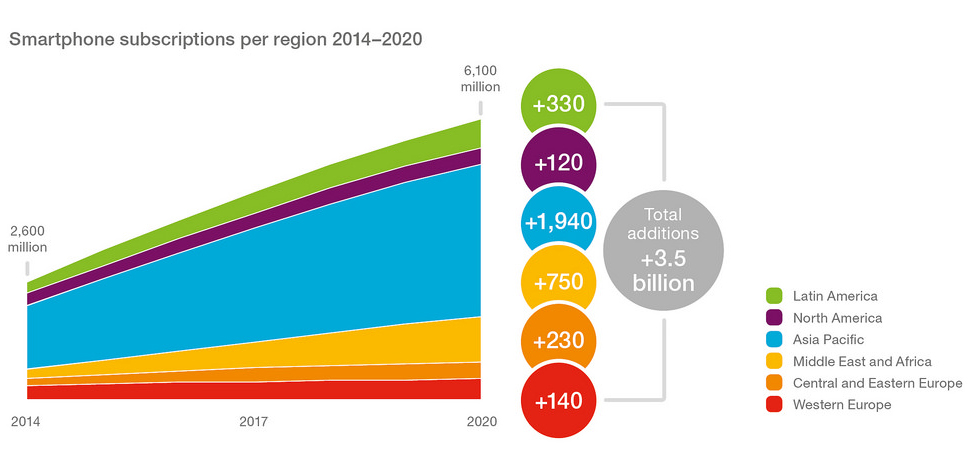 Rima Qureshi, Senior Vice President and Chief Strategy Officer of Ericsson, says: "This immense growth in advanced mobile technology and data usage, driven by a surge in mobile connectivity and smartphone uptake, will make today's big data revolution feel like the arrival of a floppy disk. We see the potential for mass-scale transformation, bringing a wealth of opportunities for telecom operators and others to capture new revenue streams. But it also requires greater focus on cost efficient delivery and openness to new business models to compete and remain effective."
An expanding range of applications and business models, coupled with falling modem costs, are key factors driving the growth of connected devices. Added to this, new use cases are emerging for both short and long range applications, leading to even stronger growth of connected devices moving forward. Ericsson's forecast, outlined in the report, points to 26 billion connected devices by 2020, confirming we are well on the way to reaching the vision of 50 billion connected devices.
Each year until 2020, mobile video traffic will grow by a staggering 55 percent per year and will constitute around 60 percent of all mobile data traffic by the end of that period. Growth is largely driven by shifting user preferences towards video streaming services, and the increasing prevalence of video in online content including news, advertisements and social media.
When looking at data consumption in advanced mobile broadband markets, findings show a significant proportion of traffic is generated by a limited number of subscribers. These heavy data users represent 10 percent of total subscribers, but generate 55 percent of total data traffic. Video is dominant among heavy users, who typically watch around one hour of video per day, which is 20 times more than the average user.
To accompany the Mobility Report, Ericsson has created a Traffic Exploration Tool for creating customised graphs and tables, using data from the report. The information can be filtered by region, subscription, technology, traffic, and device type.
21st June 2015
3D-printed rhino horn could make poaching obsolete
A biotech startup firm has come up with an ingenious use of 3D printing that could save the rhino from extinction.
San Francisco-based Pembient reports that it has managed to synthesise fake rhino horn that is virtually indistinguishable from the real thing. It even carries the same genetic fingerprint. The process involves a series of chemical reactions on synthetic keratin, which is mixed with rhino DNA to produce a dried powder used as the "ink" for the 3D printer.
The number of rhinos being killed in Africa has exploded in recent years, due to a combination of soaring demand and the industrial-scale killing methods of organised gangs. Several subspecies have already gone extinct, including the West African black rhino in 2006. The remaining five subspecies on current trends will be extinct or very near extinction as early as 2025-2030.
The illegal wildlife trade, a $20bn black market, is the fourth largest after drug, arms, and human trafficking. Pembient intends to flood China with these fake horns at well below the current market price. This same 3D printing technique could be applied to other illegal animal products like elephant ivory, tiger bones and pangolin scales.
"We can meet the demand for horns at one-eighth the black-market price. We'll make money; the poaching syndicates won't," says the co-founder and CEO of Pembient, Matthew Markus. "We can produce a rhinoceros horn product that is actually more pure than what you can get from a wild animal. There are so many contaminants, pesticides, fallout from Fukushima. Rhino horn in the lab is as pure as that of a rhino of 2,000 years ago."
A prototype is shown in the picture below. Markus will be hosting an AMA (Ask Me Anything) on social media website Reddit, tomorrow from 1pm PT.
8th June 2015
New mobile app could revolutionise human rights justice
The International Bar Association (IBA) today launched the eyeWitness app – a new tool for documenting and reporting human rights atrocities in a secure and verifiable way, so the information can be used as evidence in a court of law.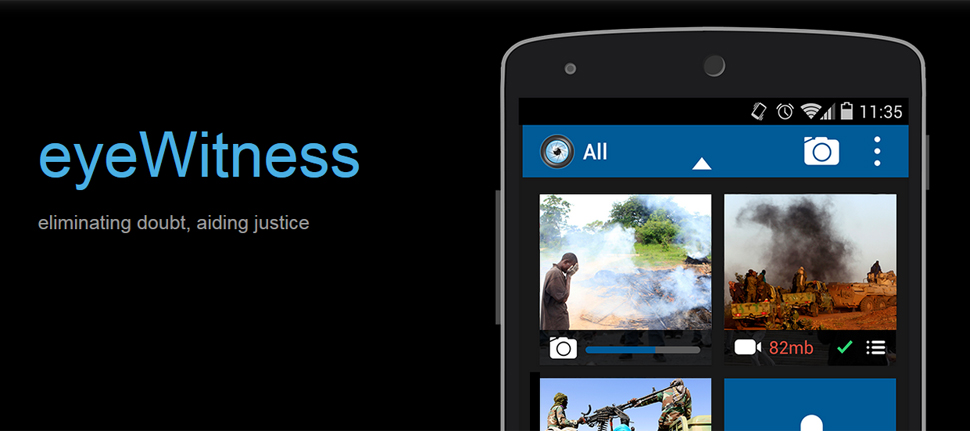 With social media increasingly the forum for communicating human rights, many online images have raised awareness of atrocities around the world but typically lack the attribution or information necessary to be used as evidence in a court of law. Now anyone with an Android-enabled smart phone – including human right defenders, journalists, and investigators – can download the eyeWitness to Atrocities app and help hold accountable the perpetrators of atrocity crimes, such as genocide, crimes against humanity, torture and war crimes.
"The eyeWitness to Atrocities app will be a transformational tool in the fight for human rights, providing a solution to the evidentiary challenges surrounding mobile phone footage," said IBA Executive Director Mark Ellis. "Until now, it has been extremely difficult to verify the authenticity of these images and to protect the safety of those brave enough to record them. As an advocate for the voiceless, the International Bar Association is dedicated to empowering activists on the ground who are witnessing these atrocities with the ability to bring criminals to justice."
The app design is based on extensive research on the rules of evidence in international, regional and national courts and tribunals. It includes several features to guarantee authenticity, facilitate verification and protect confidentiality by allowing the user to decide whether or not to be anonymous.
"Putting information and technology in the hands of citizens worldwide has a powerful role to play in advancing the rule of law," said Ian McDougall, EVP and General Counsel of LexisNexis Legal & Professional, which partnered with the IBA. "LexisNexis Legal & Professional's world class data hosting capabilities will provide the eyeWitness programme with the same technology that we use to safeguard sensitive and confidential material for our clients every day. It's all part of our company's broader commitment to advancing the rule of law around the world, as we believe every business has a role to play in building a safer, more just global society."
How the App Works
When a user records an atrocity, the app automatically collects and embeds into the video file GPS coordinates, date and time, device sensor data and surrounding objects, such as Bluetooth and Wi-Fi networks. The user has the option of adding any additional identifying information about the image. This metadata will provide information integral to verifying and contextualising the footage. The images and accompanying data are encrypted and securely stored within the app. The app also embeds a chain of custody record to verify that the footage has not been edited or digitally manipulated. The user then submits this information directly from the app to a database maintained by the eyeWitness organisation.
Once the video is transmitted, it is stored in a secure repository that functions as a virtual evidence locker safeguarding the original, encrypted footage for future investigations and legal proceedings. The submitted footage is only accessible by a group of legal experts at eyeWitness who will analyse the footage and identify the appropriate authorities, including international, regional or national courts, to pursue relevant cases.
"The IBA is proud to be spearheading the project and allocating $1 million of IBA reserves as part of its efforts to promote, protect and enforce human rights under a just rule of law," said David Rivkin, IBA President. The IBA is working in partnership with LexisNexis Legal & Professional, a part of RELX Group, which is hosting the secure repository, database and backup system to store and analyse data collected via the app. The IBA is also partnering with human rights organisations to put the app in the hands of those working in some of the world's most severe conflict zones.
"The eyeWitness app promises to revolutionise the effectiveness of ground-level human rights reporting," said Deirdre Collings, Executive Director of the SecDev Foundation, a Canadian research organisation. "We also see the app's usefulness for media activists in conflict and authoritarian environments who undertake vital but high-risk reporting. We're proud to include eyeWitness in our training programme for our partners in Syria and will be rolling it out across our projects in the CIS region and Vietnam."
Established in 1947 and headquartered in London, the IBA is the world's leading organisation of international legal practitioners, bar associations and law societies. Through its global membership of individual lawyers, law firms, bar associations and law societies, it influences the development of international law reform and shapes the future of the legal profession throughout the world.
29th May 2015
Ford releases electric vehicle technology patents
In June 2014, Tesla released its patents in an effort to accelerate the development of electric vehicles (EVs). Following Tesla's lead, Ford has now taken similar action by opening its portfolio of EV technology patents to competitors. Last year, Ford filed more than 400 patent applications for EV technology amounting to over 20% of the company's 2,000 total applications.
"Innovation is our goal," says Kevin Layden, the director of Ford Electrification Programs. "The way to provide the best technology is through constant development and progress. By sharing our research with other companies, we will accelerate the growth of electrified vehicle technology and deliver even better products to customers."
Ford Motor Company is a leader in this area – offering six hybrid or fully electrified vehicles including Ford Focus Electric, Ford Fusion Hybrid, Ford Fusion Energi plug-in hybrid, Ford C-MAX Hybrid, Ford C-MAX Energi plug-in hybrid (including a solar-powered concept) and Lincoln MKZ Hybrid. In total, Ford has more than 650 electrified vehicle patents and 1,000 pending applications on electrified vehicle technologies.

Ford's innovations have resulted in acclaimed electrified vehicles on the road today, but the company believes sharing its patented technologies will promote faster development of future inventions as all automakers look toward greater opportunities.
"As an industry, we need to collaborate while we continue to challenge each other," says Layden. "By sharing ideas, companies can solve bigger challenges and help improve the industry."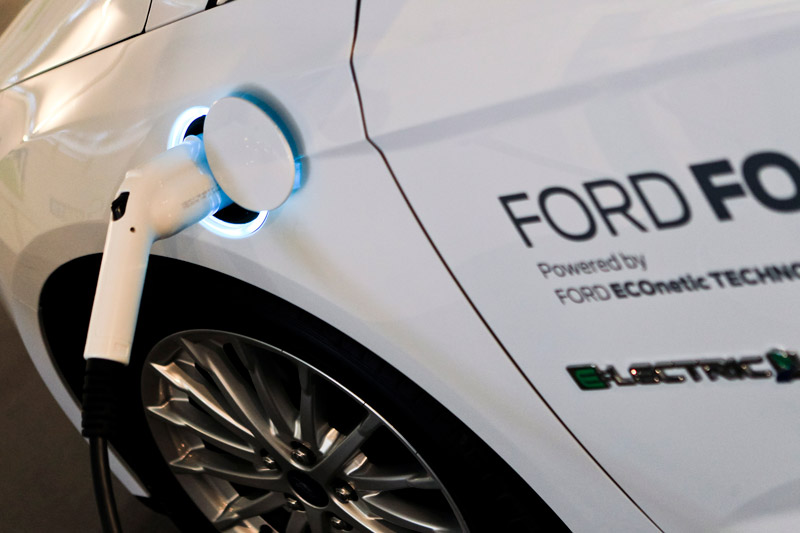 As part of Ford's increased focus on new and innovative technologies, the automaker is set to hire an additional 200 electrified vehicle engineers this year as the team moves into a newly dedicated facility – Ford Engineering Laboratories – home to Henry Ford's first labs in Dearborn.
Some of Ford's electrified vehicle patents available for competitors include:
• Method and Apparatus for Battery Charge Balancing, patent No. US5764027: This patent covers passive cell balancing: discharging a cell through a resistor to lower the state of charge to match other cells. This innovation extends battery run time and overall life. This is the first invention to enable battery balancing at any time, instead of only while charging, and it enables the use of lithium-ion batteries in electrified vehicles. It was invented long before lithium-ion battery-powered vehicles became commonplace – truly ahead of its time.
• Temperature Dependent Regenerative Brake System for Electric Vehicle, patent No. US6275763: This works to maximise the amount of energy recaptured in a hybrid vehicle through regenerative braking. By improving the interplay between normal friction brakes and regenerative braking during stopping at certain air temperatures, a driver is able to recapture more energy than previously possible, helping the motorist drive farther on a charge.
• Driving Behaviour Feedback Interface, patent No. US8880290: This patent provides a system and method for monitoring driver inputs such as braking and accelerating, and vehicle parameters including energy consumption to assess driving behaviour. The feedback can be used to coach future driving behaviour that may translate into better long-term driving habits and improve fuel economy. This technology has also enabled drivers of non-electrified vehicles, such as a Ford Focus, to develop better driving habits.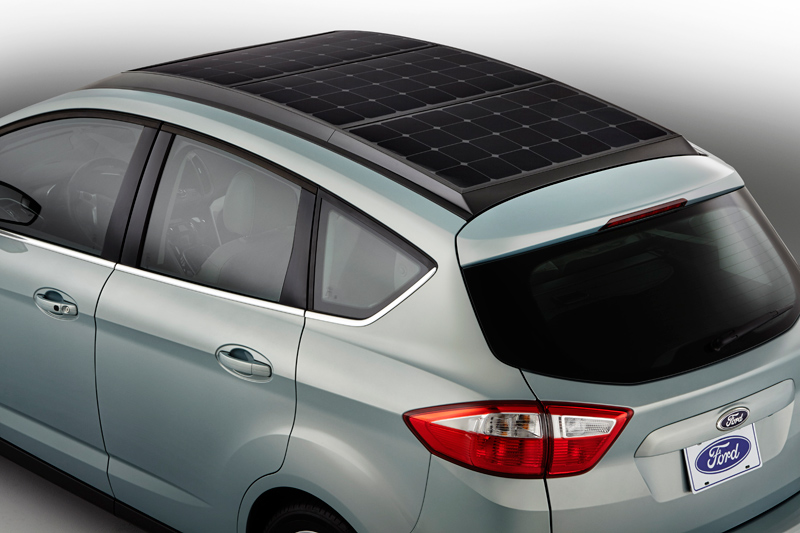 24th May 2015
Ireland votes to legalise gay marriage
Ireland has become the first country in the world to use a constitutional referendum for the legalisation of same-sex marriage.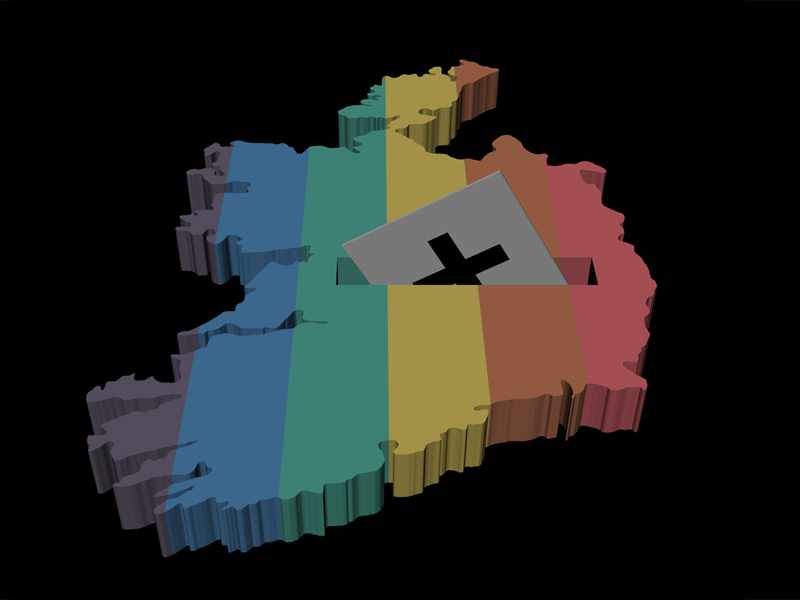 On Friday 22nd May, the Irish people voted in a historic referendum – the 34th Amendment of the Constitution (Marriage Equality) Bill 2015. This was a proposed amendment to the constitution of Ireland to mandate provision for gay and lesbian marriage. The result, announced yesterday, was a decisive victory for the "Yes" campaign, with 62% of the electorate in favour and 38% against. Voter turnout was 62%.
Prior to this week's vote, same-sex marriage had already become legal in neighbouring England, Wales and Scotland during 2013-14. Northern Ireland's Executive does not intend to introduce such legislation for Northern Ireland despite repeated votes on the issue, but in the world at large, acceptance of same-sex marriage is a rapidly emerging social trend. As we become ever more connected and globalised, attitudes are changing; openness and tolerance are increasing. In America, the U.S. Supreme Court is expected to make a nationwide, federal ruling on the issue in the next several weeks. Looking ahead to the longer term, FutureTimeline.net predicts over half the world's countries will allow same-sex marriage by 2045, while the vast majority will have decriminalised homosexuality.
Irish Prime Minister Enda Kenny, speaking at a press conference, commented: "Today Ireland made history. With today's Yes vote we have disclosed who we are – a generous, compassionate, bold and joyful people. Yes to inclusion. Yes to generosity. Yes to love, and yes to equal marriage. I know that for tens of thousands of couples and their families, the past 24 hours were almost like a vigil at the end of a long journey. Would their fragile and deeply personal hopes be realised? Would a majority of people, in this our Republic, stand with them and stand up for them so that they can live in our shelter and not in our shadow? That having come out to us we could now come out for them – and do it with a single word, a solitary syllable – Yes – marked with an X. Today they have their answer. The people have answered the call of families and friends, of neighbours and new acquaintances."
Deputy Prime Minister Joan Burton also commented: "Together, the people of Ireland have struck a massive blow against discrimination as we extend the right of marriage to all our citizens. We've done something incredible and proven that a compassionate, well-informed electorate can and will extend civil rights when asked in a popular ballot. Now I hope that spirit, that torch, is carried abroad. We're the latest country to pass marriage equality into law – but we will certainly not be the last."
British Prime Minister David Cameron, in a Downing Street press release, commented: "My heartfelt congratulations to the people of Ireland, who have voted today to introduce same-sex marriage. Just over a year ago, we introduced same-sex civil marriage and sent out a clear message – you are equal whether you are straight or gay."
7th May 2015
The first licenced autonomous driving truck in the US
Vehicle manufacturer Daimler this week announced that its Freightliner Inspiration Truck has become the world's first autonomous truck to be granted a licence for road use in the State of Nevada.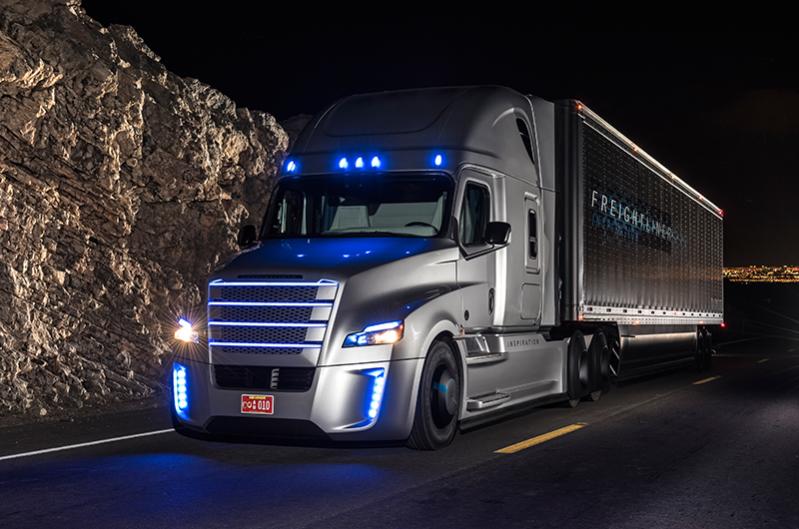 In July last year, Daimler provided the world's first demonstration of an autonomous truck in action, when the Mercedes-Benz Future Truck 2025 drove along a cordoned-off section of the A14 autobahn near Magdeburg, Germany. Engineers then transferred the system to the US brand Freightliner and created the Inspiration Truck – modified for use on American highways. The result: the State of Nevada has certified no less than two Freightliner Inspiration Trucks for regular operations on public roads. Governor Brian Sandoval handed over the official Nevada licence plates during a ceremony at the Las Vegas Motor Speed.
This futuristic vehicle is based on the existing Freightliner Cascadia model, but has the addition of "Highway Pilot" technology. The latter combines a sophisticated stereo camera and radar technology with systems providing lane stability, collision avoidance, speed control, braking, steering and an advanced dash display, allowing for safe autonomous operation on public highways. These components were extensively tested. As part of the truck's so-called Marathon Run, it covered over 10,000 miles (16,000 km) on a test circuit in Papenburg, Germany.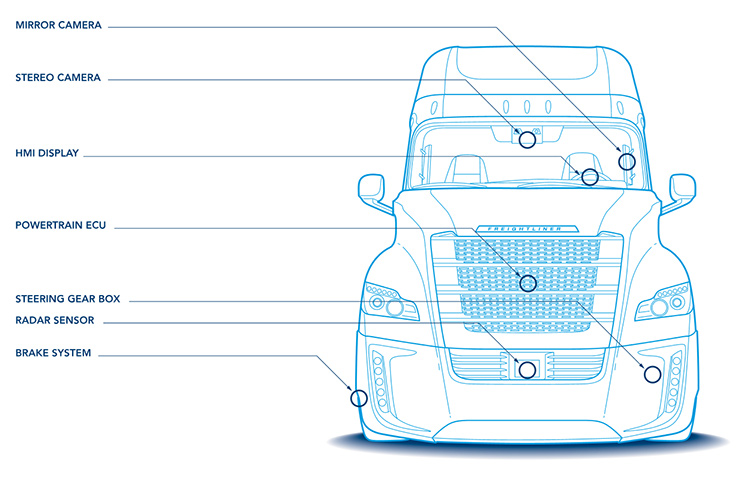 The radar unit in the front bumper scans the road ahead at both long and short range. The long-range radar, with a range of 820 feet and scanning an 18° segment, looks far and narrow to see vehicles ahead. The short-range radar, with a range of 230 feet and scanning a 130° segment, looks wider to see vehicles that might cut in front of the truck.
There is also a medium-range stereo camera, which is located behind the windscreen. The range of this camera is 328 feet, and it scans an area measuring 45° horizontal by 27° vertical. This camera is able to recognise lane markings and communicates to the Highway Pilot steering gear for autonomous lane guidance.
In addition, tiny cameras are located on the exterior of the truck. These reduce blind spots and are capable of replacing exterior mirrors, while creating a slight boost in fuel efficiency (1.5 percent).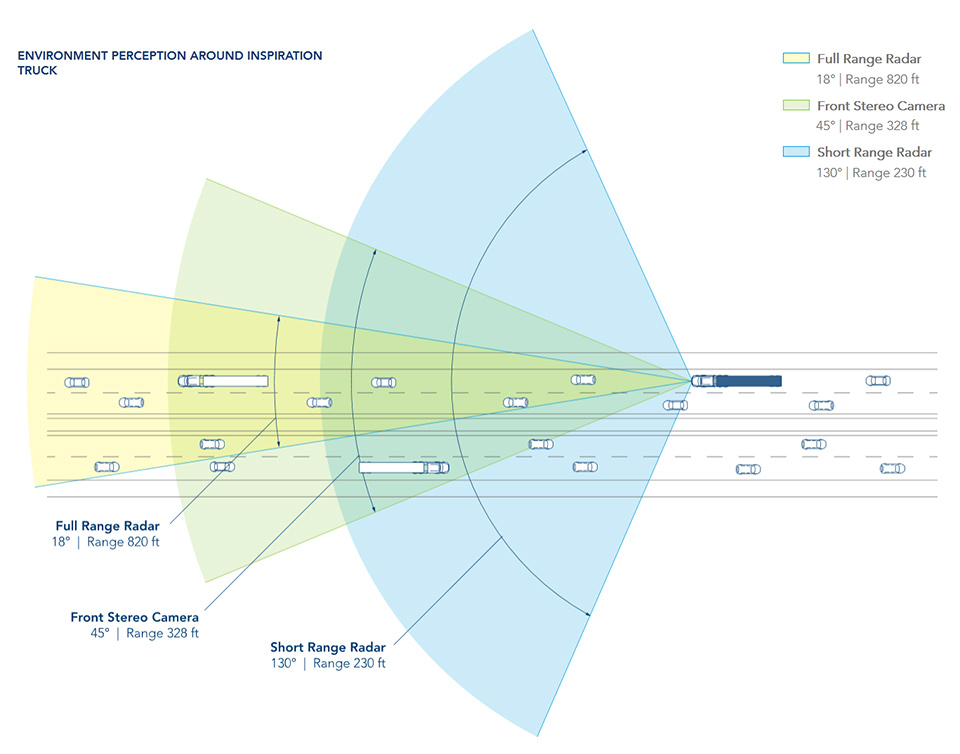 The vehicle operates safely under a wide range of conditions – it will automatically comply with posted speed limits, regulate the distance from the vehicle ahead and use the stop-and-go function during rush hour. The driver can deactivate the Highway Pilot manually and is able to override the system at any time. If the vehicle is no longer able to process crucial aspects of its environment, e.g. due to road construction or bad weather, the driver is prompted to retake control.
A large, state-of-the-art dash interface, combined with video displays from the various cameras, is designed to offer a great driver experience and to vastly improve the way data from the truck's performance is communicated to the driver. Highway Pilot informs the driver visually on its current status and also accepts commands from the driver.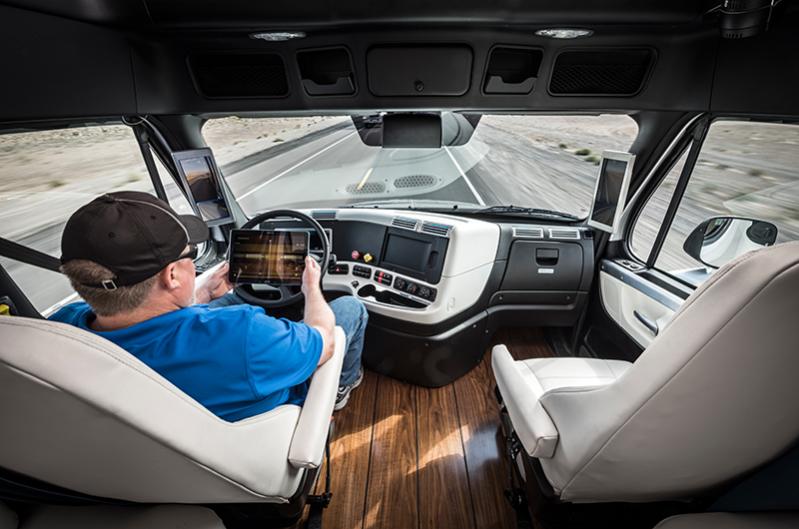 According to U.S. government data, 90 percent of truck crashes involve human error – much of that due to fatigue. Wolfgang Bernhard, a member of the Board of Management at Daimler, commented: "An autonomous system never gets tired, never gets distracted. It is always on 100 percent."
For now, the Inspiration Trucks will be limited to Nevada, one of the lowest density states in the country, but other states are likely to create similar regulations in the future, with California and Michigan expected to follow soon: "Ultimately, this has to be federally regulated to have a consistent basis across the country," says Martin Daum, president and CEO of Daimler Trucks North America.
The Inspiration Truck is only semi-autonomous, as it requires a human behind the wheel, who can take over in case of an emergency. The technology is advancing rapidly, however. Daimler and other manufacturers, including Nissan and Tesla, are planning to introduce fully autonomous vehicles (with no human driver on board) during the early 2020s. Worldwide, freight traffic shipped by road is predicted to triple by 2050, with self-driving vehicles expected to play an ever-increasing role in transportation.
Eventually, these autonomous vehicles will be intelligently connected – to their environment and other road users – to such an extent that they will be able to avoid areas with heavy traffic and contribute to reducing traffic jams. Traffic of the future will flow more smoothly and be far more predictable. Traffic systems will be more flexible and the infrastructure will be utilised better. Transport firms will operate more profitably, with fuel savings alongside lower maintenance costs as a result of less wear on the vehicle components, due to a more constant flow of traffic. Most importantly of all, road safety will be hugely improved – with many thousands of deaths prevented each year.
1st May 2015
Revolutionary new energy storage system announced by Tesla
Tesla has revealed a new battery technology for homes and businesses, which provides a way to store energy from localised renewables and can function as a backup system during power outages.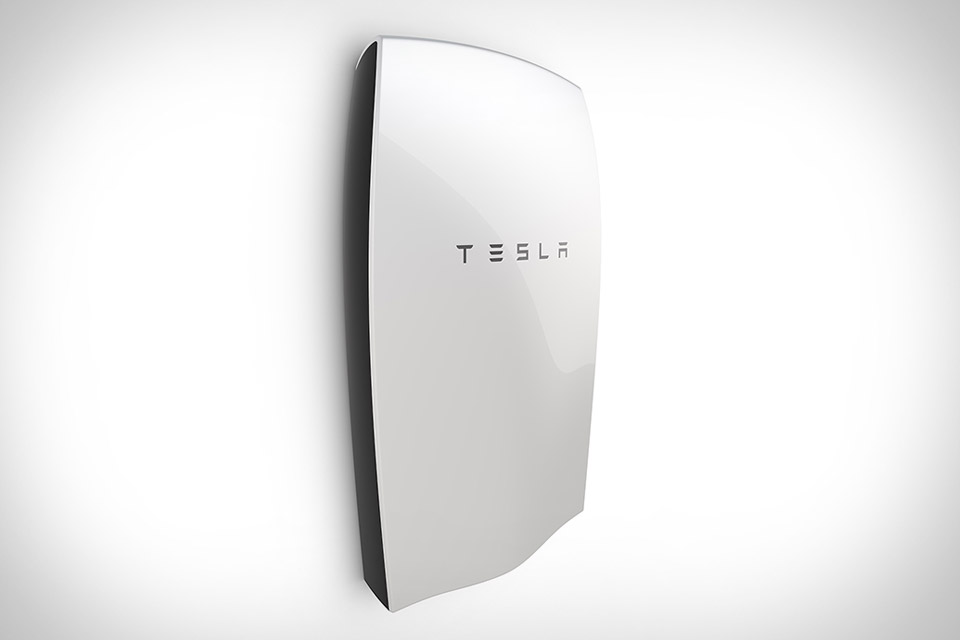 A major barrier to the widespread adoption of clean energy has been the intermittent nature of wind and solar. The Sun doesn't always shine, and the wind doesn't always blow – making it difficult or impossible to harness these resources on a 24-hour basis.
Elon Musk, CEO of electric vehicle firm Tesla Motors, yesterday unveiled a revolutionary new technology that can solve these issues. The Powerwall, pictured above, is a rechargeable lithium-ion battery product, intended primarily for home use. It stores electricity generated from rooftop solar panels, which can then be used for domestic consumption, load shifting, or backup power.
With a constant supply of renewable energy at a local scale, the Powerwall offers complete independence from the utility grid, meaning that customers no longer have to worry about expensive bills incurred during peak hours. If a utility company experiences a major outage, the Powerwall can serve as the home power supply instead, which is especially useful in areas prone to storms or unreliable grids. It also recharges electric vehicles more cheaply during night hours while surplus power can be flowed back to the grid when needed.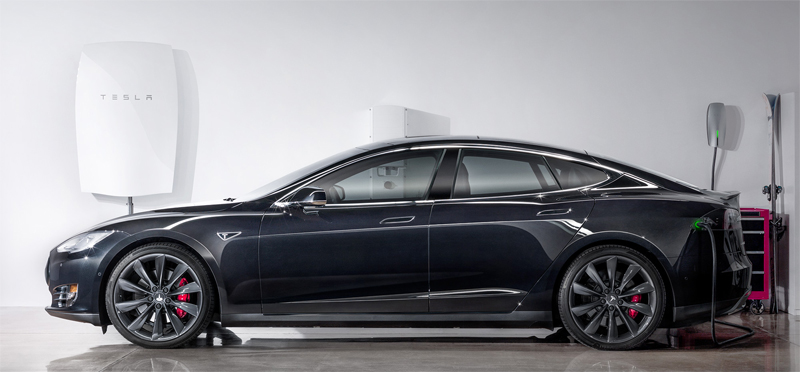 Tesla claims the Powerwall is fully automated, simple to install, and requires no maintenance. It is being marketed in two models: 10 kWh weekly cycle ($3,500) and 7 kWh daily cycle ($3,000) versions. Multiple batteries can be installed together for homes with greater energy needs; up to 90 kWh total for the 10 kWh battery and 63 kWh total for the 7 kWh battery. Both are rated for indoor and outdoor installation, and guaranteed for ten years.
The Powerwall begins shipping this summer. It will be sold to companies including SolarCity, which is running a pilot project in 500 California houses, using 10-kWh battery packs. Tesla is bullish about the prospects for batteries, electric vehicles and clean energy. The company is building a "gigafactory" to develop and expand these technologies at a large scale, with more factories to come in the future.
While the current price of the Powerwall may seem a little on the high side, analysts forecast a substantial decline in battery costs over the next decade and beyond, with a similar fall in solar panel costs. When combined with smart grids, the proliferation of this technology seems inevitable. As predicted on our future timeline, it is likely that home energy storage systems will be commonplace by 2030.
A much larger version of the Powerpack – described as an "infinitely scalable system" – will be made available for businesses and industrial applications. This will come in 100 kWh battery blocks, which can scale from 500 kWH, up to 1 GWh and even higher: "Our goal here is to change the way the world uses energy at an extreme scale," says Musk. You can watch his full keynote presentation (which was powered by solar energy) in the video below.