15th November 2014
A new global temperature record for October has been set, according to data from the Japan Meteorological Agency (JMA).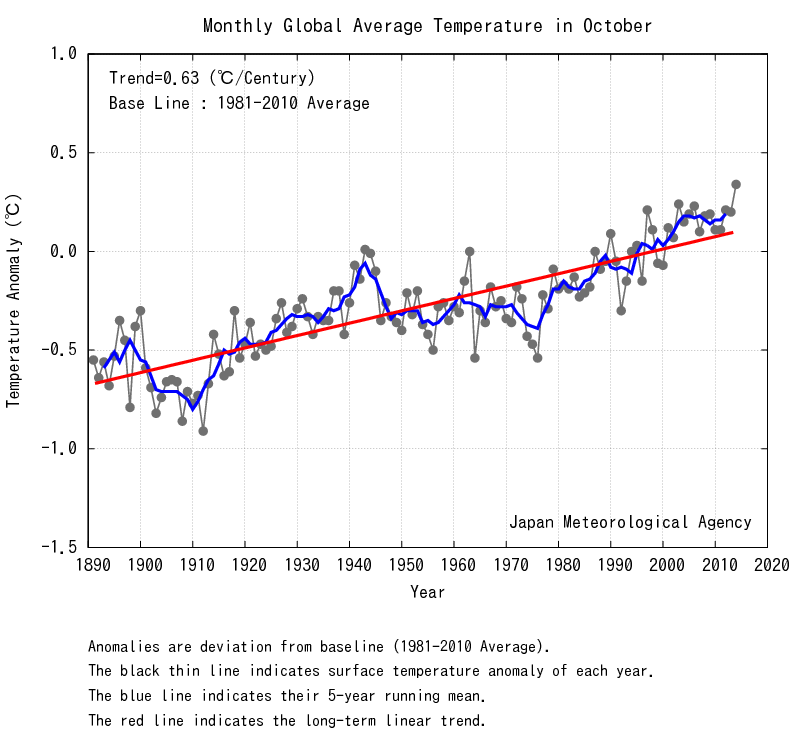 Globally, last month was the hottest October on record – by far – according to data just released by the Japan Meteorological Agency (JMA). This follows the hottest March–May, June, August and September, also recorded this year. Near-surface land and sea surface temperatures were 0.67°C (1.2°F) higher than the 20th century average. Despite oft-repeated claims of a "pause", it seems increasingly likely that 2014 is on course to be the all-time hottest year since the JMA began record-keeping in 1891. Data from the National Oceanic and Atmospheric Administration (NOAA) – the U.S. equivalent of Japan's agency – presents a similar trend, with October 2013 to September 2014 being the warmest 12-month period among all months since 1880. These records have occurred even without the latest El Niño, which has yet to begin, meaning that 2015 could be even hotter.
The Intergovernmental Panel on Climate Change (IPCC) has just released the final part of its Fifth Assessment Report. This further discusses the future impacts of climate change and – it is hoped – will pave the way for a global, legally binding treaty on carbon emissions at the UN Climate Change Conference in Paris during late 2015. This week in Beijing, Chinese President Xi Jinping met with Barack Obama to announce a "historic" agreement that would see U.S. emissions fall 26%-28% below 2005 levels by 2025, while China's would peak by 2030. By announcing these targets now, they hope to inject momentum into the global climate negotiations and inspire other countries to join in coming forward with ambitious actions as soon as possible, preferably before the first quarter of 2015. The two Presidents resolved to work closely together over the next year to address major impediments to reaching a successful treaty in Paris. UN climate chief, Christiana Figueres, said: "These two crucial countries have today announced important pathways towards a better and more secure future for humankind."
Unfortunately for Barack Obama, the U.S. midterm election was a disaster for the Democrats. They will now lose control of the Senate, for the first time since January 2007, with Republicans also increasing their majority in the House. The incoming Senate Majority Leader, Mitch McConnell, stated that his top priority is to "get the EPA reined in" and to dismantle the new emissions rules for coal power plants. In a related development, the controversial Keystone XL was approved yesterday with a 252-161 vote. This 875-mile (1,408 km) pipeline will carry tar sands oil from Alberta, Canada, to the US state of Nebraska where it joins pipes running down to Texas. While creating only 35 permanent jobs, it will transport 51 coal plants' worth of CO2 and do nothing to lower U.S. gas prices.
Meanwhile, the G20 summit now underway in Brisbane, Australia, has seen hundreds of people staging a "head in the sand" protest over the lack of discussions on climate change. Australian Prime Minister, Tony Abbott, recently declared that "coal is good for humanity" while opening a new coal plant and expressing his belief that "the trajectory should be up and up and up in the years and decades to come ... The future for coal is bright."
A new report from the Overseas Development Institute (ODI) and Oil Change International highlights the fact that G20 governments are now spending almost £56bn ($90bn) a year on finding new oil, gas and coal reserves. This is despite clear evidence that two-thirds of fossil fuels must be left in the ground to avoid tipping the world into a climate catastrophe. Phasing out these perverse subsidies may form a crucial part of the negotiations at the Paris conference in 2015.
The science of global warming is clearer than ever. Back in April, a report by McGill University concluded "with confidence levels greater than 99% and most likely greater than 99.9%" that recent warming is not caused by natural factors but is man-made. A new generation of supercomputers – able to crunch hundreds of terabytes' worth of data – has led to what one researcher calls "a golden age for high-resolution climate modelling" with accurate simulations of intense weather and climate events. These models will only get better in the years ahead. On current trends, it should be possible to achieve resolutions down to a square metre by 2030. And yet, even without these models or the IPCC, we know the problem is real.
3rd November 2014
3D printer is 10 times faster than current models
Hewlett-Packard (HP) has unveiled a 3D printer that it claims will be 10 times faster than current models.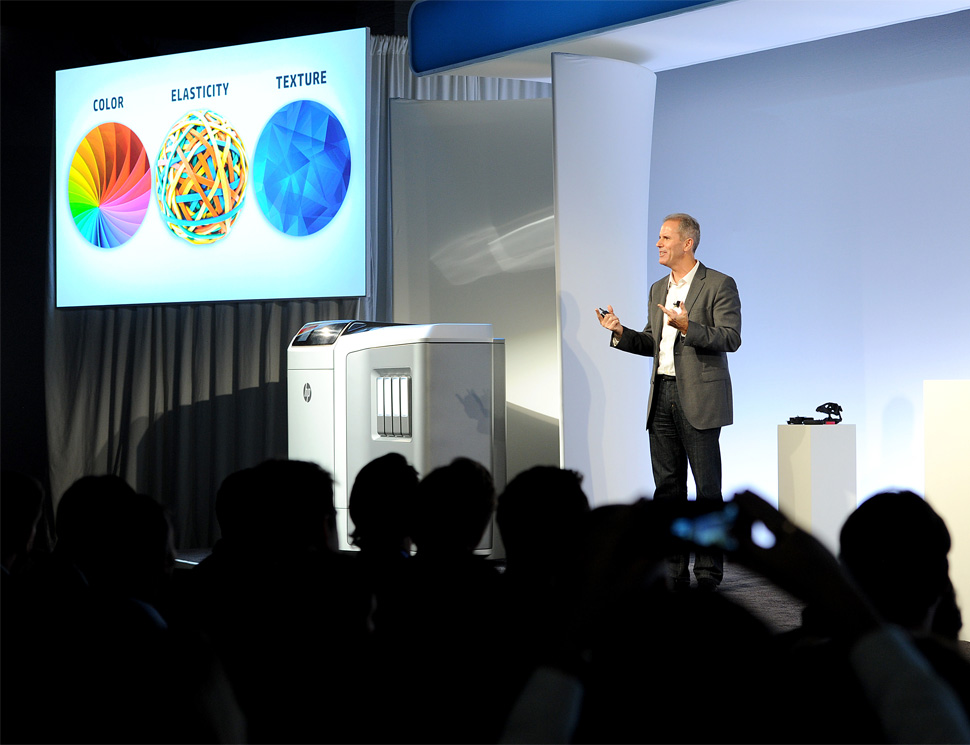 HP has introduced its vision for the future of computing and 3D printing by unveiling its new "Blended Reality" ecosystem. Designed to break down the barriers between the digital and physical worlds, this ecosystem is underpinned by two key advancements:
HP Multi Jet Fusion: A revolutionary technology engineered to resolve critical gaps in the combination of speed, quality and cost, and deliver on the potential of 3D printing.


Sprout by HP: A first-of-its-kind Immersive Computing platform that will redefine the user experience and that creates a foundation for future immersive technologies.
"We are on the cusp of a transformative era in computing and printing," said Dion Weisler, executive vice president, Printing & Personal Systems (PPS). "Our ability to deliver Blended Reality technologies will reduce the barriers between the digital and physical worlds, enabling us to express ourselves at the speed of thought – without filters, without limitations. This ecosystem opens up new market categories that can define the future, empowering people to create, interact and inspire like never before."
"As we examined the existing 3D print market, we saw a great deal of potential but also saw major gaps in the combination of speed, quality and cost," said Stephen Nigro, vice president of Inkjet and Graphic Solutions at HP. "HP Multi Jet Fusion is designed to transform manufacturing across industries by delivering on the full potential of 3D printing with better quality, increased productivity, and break-through economics."
Multi Jet Fusion is built on HP Thermal Inkjet technology and features a unique synchronous architecture that significantly improves the commercial viability of 3D printing and has the potential to change the way we think about manufacturing.
10 times faster: Images entire surface areas versus one point at a time to achieve breakthrough functional build speeds, 10 times faster than the fastest technology in the market today.


New levels of quality, strength and durability: Multi-agent printing process utilising HP Thermal Inkjet arrays that simultaneously apply multiple liquid agents to produce best-in-class quality that combines greater accuracy, resiliency and uniform part strength in all three axis directions.


Accuracy and detail: Capable of delivering fully functional parts with more accuracy, finer details and smooth surfaces, and able to manipulate part and material properties, including form, texture, friction, strength, elasticity, electrical, thermal properties and more.


Achieves breakthrough economics: Unifies and integrates various steps of the print process to reduce running time, cost, energy consumption and waste to significantly improve 3D printing economics.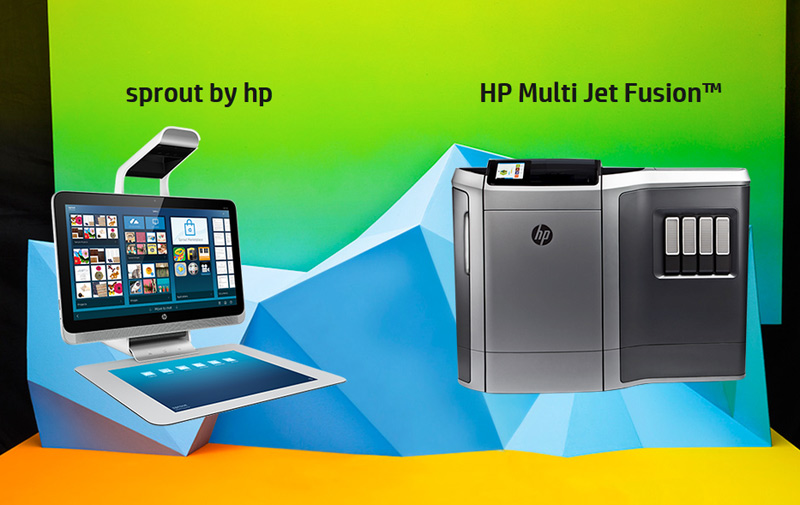 Sprout – the first product available in HP's Blended Reality ecosystem – combines the power of an advanced desktop computer with an immersive, natural user interface to create a new computing experience. As shown in the image above, this puts a scanner, depth sensor, hi-resolution camera and projector into a single device, allowing users to take physical items and seamlessly merge them into a digital workspace. The system also delivers an unmatched collaboration platform, allowing users in multiple locations to collaborate on and manipulate a single piece of digital content in real-time.
"We live in a 3D world, but today we create in a 2D world on existing devices," said Ron Coughlin, senior vice president, Consumer PC & Solutions, HP. "Sprout by HP is a big step forward in reimagining the boundaries of how we create and engage with technology to allow users to move seamlessly from thought to expression."
Together, HP says these advancements have the potential to revolutionise production and offer small businesses a new way to produce goods and parts for customers. HP aims to invite open collaboration and partnerships in 2015 to further develop its 3D print system, with general consumer availability in the second half of 2016.
30th October 2014
OSHbot – a new automated retail assistant
A new retail service robot can help customers shop smarter, navigate stores more efficiently, and instantly access information. OSHbot is being introduced by Orchard Supply Hardware at its flagship store in San Jose, California.
This holiday season, Lowe's Innovation Labs will introduce two autonomous retail service robots in a flagship Orchard Supply Hardware store in midtown San Jose, California to study how robotics technology can benefit customers and employees.
Called OSHbot, the robots will assist customers to quickly navigate stores by directing them to specific products and providing real-time information about product promotions and inventory. In the coming months, OSHbots will also be able to communicate with customers in multiple languages and remotely connect with expert employees at other Orchard stores.
"Using science fiction prototyping, we explored solutions to improve customer experiences by helping customers quickly find the products and information they came in looking for," said Kyle Nel, executive director of Lowe's Innovation Labs. "As a result we developed autonomous retail service robot technology to be an intuitive tool customers can use to ask for help, in their preferred language, and expect a consistent experience."
For store employees, OSHbot will provide an additional layer of support by helping customers with simple questions, enabling more time for them to focus on delivering project expertise. Applications designed to support employees also include real-time inventory management and connecting with employees in other locations to share know-how and answer customer questions.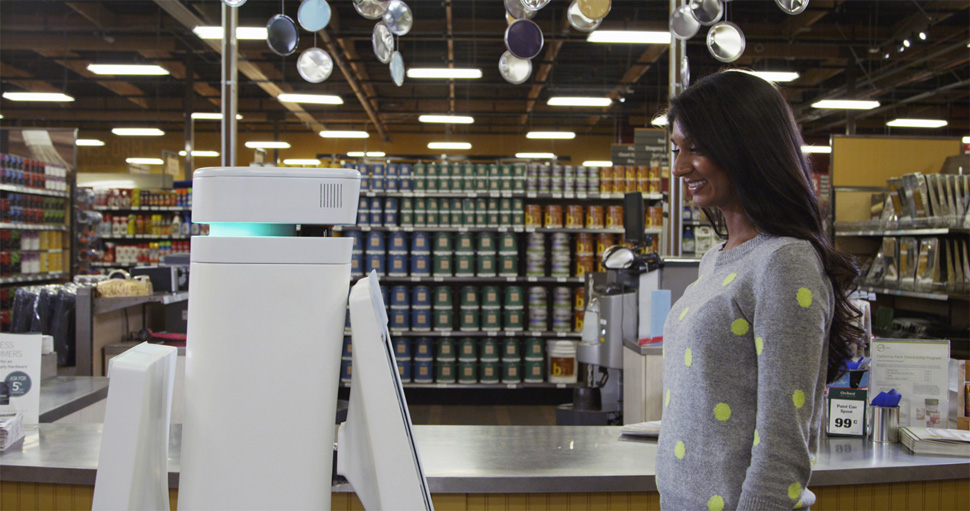 The OSHbot incorporates scanning technology first developed for the Lowe's Holoroom home improvement simulator. For example, a customer may bring in a spare part and scan the object using OSHbot's 3D sensing camera. After scanning and identifying the object, OSHbot will provide product information to the customer and help guide them to its location on store shelves.
The OSHbot was developed through a partnership between Lowe's Innovation Labs and Fellow Robots, a Silicon Valley company specialising in the design and development of autonomous service robots. The partnership was initiated through SU Labs – a Singularity University program that connects corporate innovation teams with startups and other organisations to explore exponentially accelerating technologies and create new sustainable business solutions.
"The last decade was one of rapid technological advancement and prototyping, especially in robotics," said Marco Mascorro, chief executive officer of Fellow Robots. "With OSHbot, we've worked closely with Lowe's Innovation Labs to take autonomous retail service robot technology out of the sandbox and into the consumer market – enhancing the in-store consumer experience and creating smarter shoppers."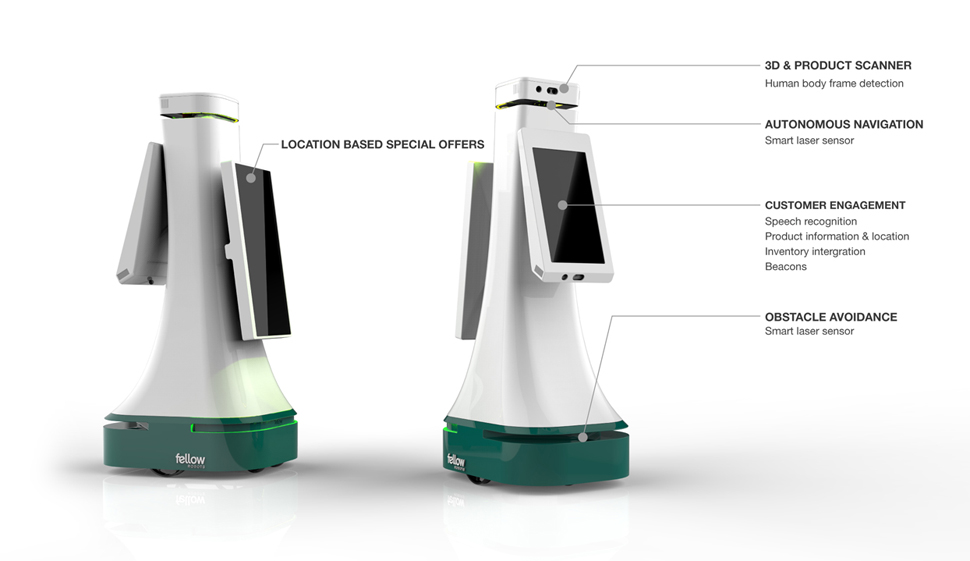 30th October 2014
China to invest £105 billion in UK infrastructure by 2025
According to a report published yesterday by global law firm Pinsent Masons and the Centre for Economics and Business Research, China is set to invest £105 billion (US$168 bn) into UK infrastructure by 2025.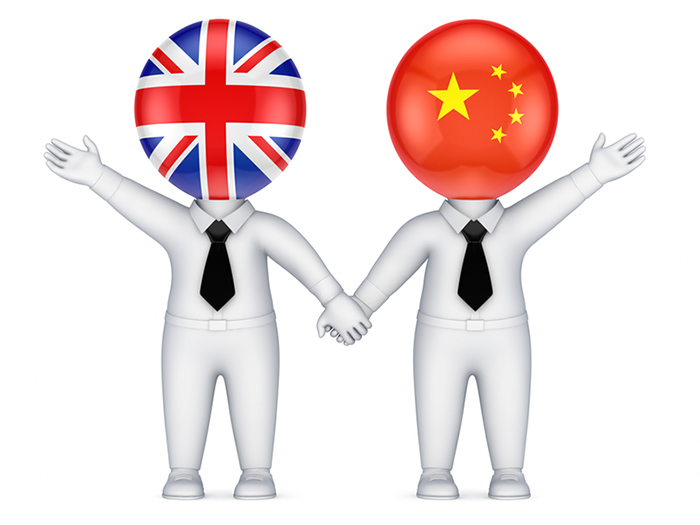 The report finds that of the £105 billion, the leading recipients will be the energy, real estate and transport sectors. The UK's energy sector will be the biggest target for Chinese capital, with investment in projects including nuclear, wind energy and solar power generation forecast to reach £43.5 billion (US$69.5 bn). The real estate and transport sectors could receive £36 billion (US$57.5 bn) and £19 billion (US$30 bn) respectively over the next decade.
Richard Laudy, head of infrastructure at Pinsent Masons: "As the need to modernise UK's major infrastructure gets greater by the day, the projected influx of Chinese investment into UK infrastructure is expected to be a welcome boost to the construction industry in particular and UK economy as a whole. As a foreign investor China is going to become increasingly important for UK infrastructure by 2025. This means UK-China partnerships need to grow over the next decade.
"Our report finds that this level of investment is going to be a game-changer for the UK infrastructure. Over the past few years, we have seen China's role as an investor evolve from making indirect investments through sovereign wealth funds – Chinese businesses are now becoming co-funders, co-developers and co-contractors in major UK infrastructure projects. We are already seeing this happen – for example, Beijing Construction Engineering Group making a major investment in Manchester Airport City."
UK and Chinese business leaders consulted for the report are already seeing a clear rise in the number of joint ventures between UK and Chinese firms, including one of the largest real estate developments in the UK – Royal Albert Docks in East London and the transformative developments at Nine Elms featuring one of the tallest residential skyscrapers in London.
Business leaders also believe that the energy sector will see a continued increase in Chinese investment in projects including offshore wind farms and other key renewable power networks. The report finds that this will pick up significant pace in the latter half of the forecast period.
As much as £19 billion will flow into transport such as roads, rail and airports. However – given the need to develop the current position in respect of policy on public ownership, planning policy and funding mechanisms – this investment is highly likely to come towards the end of the forecast period in the mid-2020s. Therefore, no immediate flow is expected into transport, according to the research.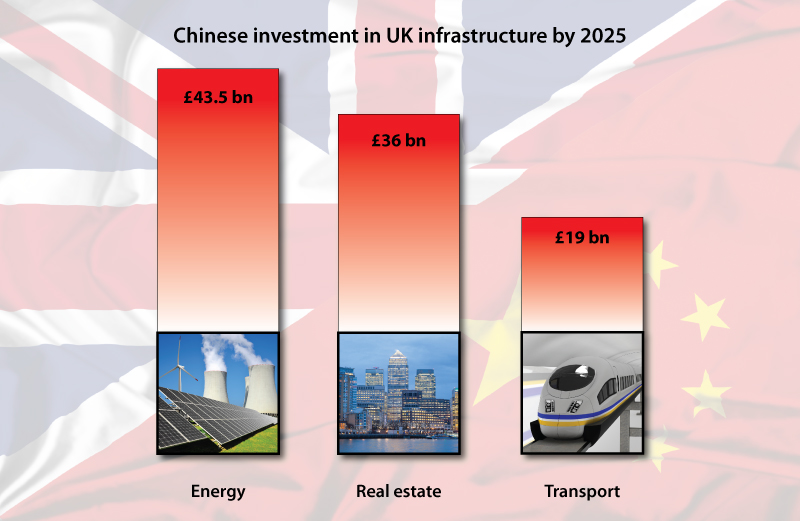 In addition to identifying the level of Chinese investment capital projected into UK infrastructure over the next ten years, the report expects China to use its vast domestic manufacturing capability and capacity to export equipment and materials for UK infrastructure and real estate projects where it is providing investment. This will change the landscape of the UK's infrastructure industry as China enters the supply chain over the next decade.
"Over the coming decade, we expect a significant increase in direct investment from the Chinese coming through in the shape of joint-ventures and strategic alliances," says Laudy. "Four out of five of the world's largest construction and engineering companies are now Chinese with a growing appetite for infrastructure investment and with the potential to invest vast amounts of capital in advanced economies in Europe.
"Entry by China into the UK market will create significant sector opportunities to provide expertise on how to operate in the UK market effectively – from labour market regulations, to the planning process and how to operate with the framework of EU regulations.
"However, with UK public finances still under pressure, uncertainty around government support for infrastructure is still a key concern for the infrastructure sector. If the UK wants to unlock Chinese investment to fill in the funding gap to modernise its aging infrastructure, the UK government will need to address issues around policy and further develop the pipeline for investment – delay and lack of clear commitment on policy will only create uncertainty for investors.
"Although, the flow of investment from China has already started, we expect this to be the beginning of a major trend, as a trickle of major Chinese investment turns into a wave over the coming decade."
The report – 'China Invests West: Can Chinese investment be a game-changer for UK infrastructure?' – can be viewed online or downloaded as a PDF.
Report highlights
Between 2014 and 2025, a total of £105 billion of Chinese money will flow into UK infrastructure and real estate investments, including a total of £43.5 billion into energy infrastructure, £19 billion into transport and other infrastructure, and £36 billion into real estate.
Joint ventures and strategic partnerships with China's massive construction and engineering corporations to play a catalytic role to make this reality, transforming UK construction sector
UK ranks third globally, out of 144 countries, in the Pinsent Masons and CEBR Infrastructure Investment Attractiveness Index
Chronic underinvestment has created an infrastructure need close to £500 billion in the UK, more than the £383 billion of projects set out in the UK's National Infrastructure Plan.
UK's strained public finances and pressured household incomes create problem of affordability for infrastructure
China's economy to become world's largest, approaching $30 trillion by 2030
Chinese savings to reach $12 trillion in coming decade, representing more than 30% of global savings
China to increasingly seek investments in advanced, innovative economies
20th October 2014
Gay marriage in the United States is progressing faster than expected
Back in 2011, we predicted that same-sex marriage would be allowed in every part of the United States by 2024. At the time, some of our readers claimed this was unrealistic and the process would take considerably longer. We chose that year based on the number of states where it had already become legal projected onto a future trend, combined with a reference from Des Moines Register that seemed to agree with our forecast.
Only six states (plus the District of Columbia) permitted same-sex marriages in 2011. Since then, another 25 have legalised it, bringing the total to 31, which is now a clear majority of the 50 states. This year alone has seen 14 states passing new laws. From 6th-12th October 2014, the Supreme Court declined to hear cases on same-sex marriage appeals – thus legalising gay marriage in Virginia, Utah, Indiana, Oklahoma and Wisconsin. This action was followed by legalisation of same-sex marriage in Nevada, Colorado, West Virginia, Idaho, North Carolina and Alaska.
There are even more cases to follow. The Sixth Circuit Court of Appeals is now expected to rule on challenges to the denial of same-sex marriage in Kentucky, Michigan, Ohio and Tennessee. Public support has grown at an increasing pace since the 1990s. According to a recent Gallup poll, it now stands at 52%, with 43% against and 5% with no opinion. Support tends to be higher among the younger generations, with 69% of 18-34 year olds in favour and only 38% of those aged 55 or above.
Below is a graph showing the number of states where gay marriage has been legalised (green) and the original trend we predicted back in 2011 (red). Half of the remaining states lie in the southern Bible Belt, a traditional conservative stronghold (see this excellent map and slider from Pew Research). Nevertheless, it seems our prediction will need revising.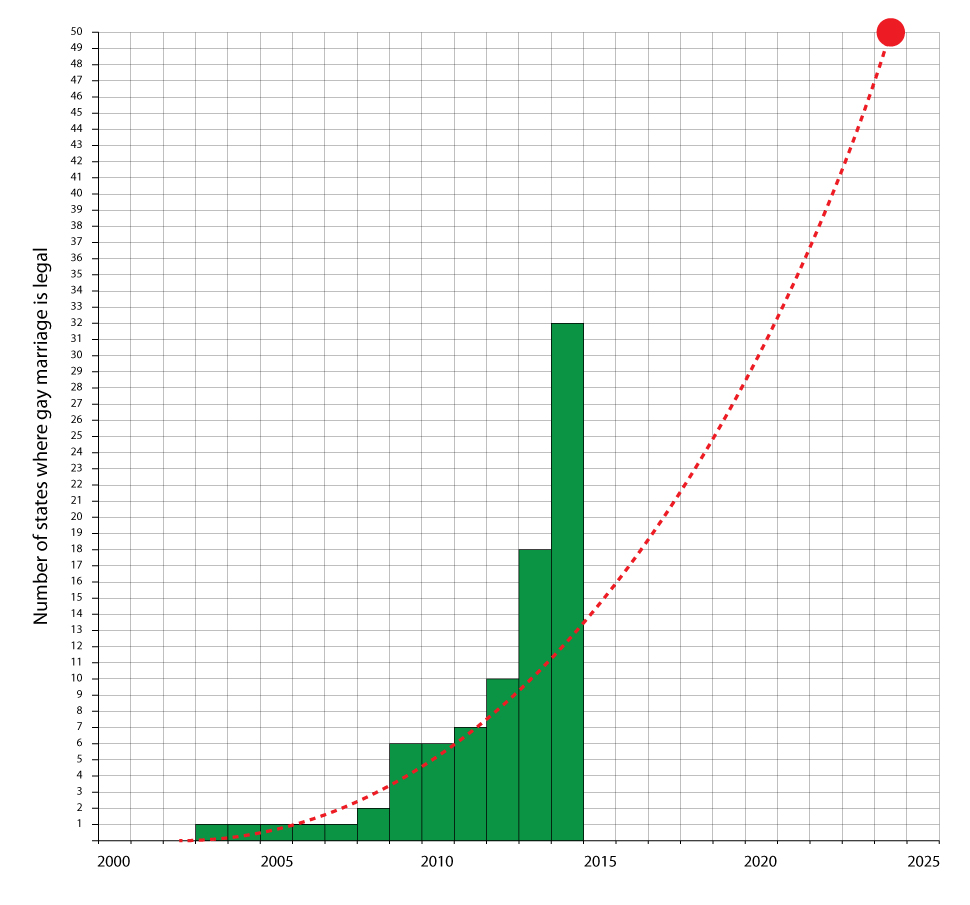 14th October 2014
Onshore wind is cheaper than coal, gas and nuclear
Generating electricity from onshore wind is cheaper than gas, coal and nuclear when externalities are stacked with the levelised cost of energy and subsidies, according to a new study ordered and endorsed by the European Commission.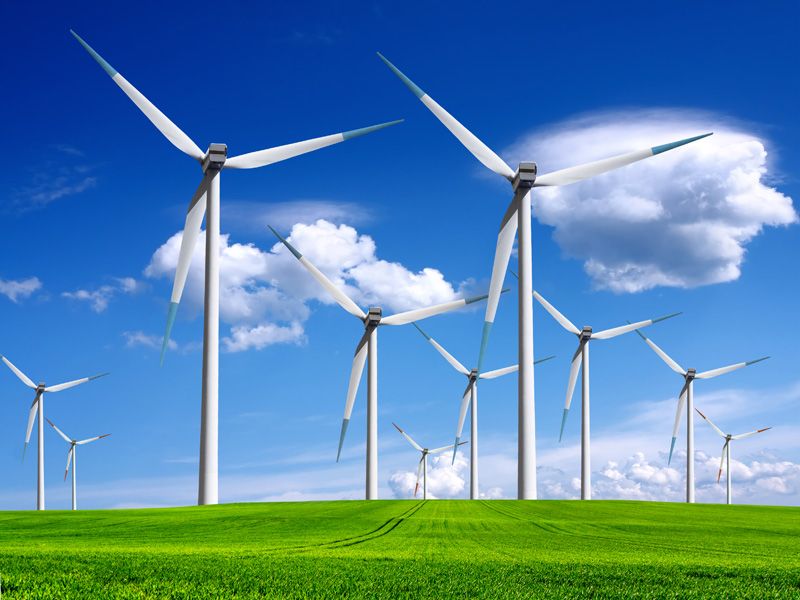 A new report by the energy consultancy firm Ecofys has been analysed by the European Wind Energy Association (EWEA). Data in the report shows that onshore wind now has an approximate cost of €105 per megawatt hour (MWh) which is cheaper than gas (up to €164), nuclear (€133) and coal (between €162-233). Offshore wind comes in at €186 and solar PV has a cost of around €217 per MWh.
The total cost of energy production – which factors in externalities such as air quality, climate change and human toxicity among others – shows that coal is more expensive than the highest retail electricity price in the EU. The report puts the figure of external costs of the EU's energy mix in 2012 at between €150 and €310 billion (US$190 and US$394 billion).
Justin Wilkes, deputy chief executive officer of the European Wind Energy Association, said: "This report highlights the true cost of Europe's dependence on fossil fuels. Renewables are regularly denigrated for being too expensive and a drain on the taxpayer. Not only does the Commission's report show the alarming cost of coal but it also presents onshore wind as both cheaper and more environmentally-friendly."
Onshore and offshore wind technologies also have room for significant cost reduction. Coal on the other hand is a fully mature technology and is unlikely to reduce costs any further.
He added: "We are heavily subsidising the dirtiest form of electricity generation while proponents use coal's supposed affordability as a justification for its continued use. The irony is that coal is the most expensive form of energy in the European Union. This report shows that we should use the 2030 climate and energy package as a foundation for increasing the use of wind energy in Europe to improve our competitiveness, security and environment."
6th October 2014
New AI program interacts like a human
Software company IPsoft has announced a new artificial intelligence platform named "Amelia" that makes it possible to automate knowledge distribution over a wide range of functions. Exposed to the same information as any new hire, she instantly applies information to solve queries. With Amelia able to shoulder the burden of tedious, often laborious tasks, she partners with human co-workers to achieve new levels of productivity and service quality.
Whereas most other technologies demand that humans adapt their behaviour in order to interact with 'smart machines', Amelia is intelligent enough to interact like a human herself. She learns using the same natural language manuals as her colleagues, but in a matter of seconds. She understands the full semantic meaning of what she reads – rather than simply recognising individual words – by applying context, logic and inferring implications. Independently, rather than through time-intensive programming, Amelia creates her own process map of the information she is given so that she can work out for herself exactly what actions to take, depending on the specific problem being solved. Like a human worker, she learns from her colleagues and by observing their work, is able to continually build up knowledge.
In a fraction of the time it takes traditionally to train someone in a new role, Amelia is able to perform at a high level. What is more, as she already speaks over 20 languages, she is able to support international operations with ease. Her core knowledge of a process needs only to be learned once for her to be able to communicate with customers in their language.
Much like machines transformed agriculture and manufacturing, cognitive technologies will drive the next evolution of the global workforce. In the future, companies will compete in the digital economy with a digital workforce that comprises a balance of human and virtual employees. Research firm Gartner predicts that by 2017, autonomics and cognitive platforms like Amelia will drive a 60 percent reduction in the cost of managed services. This technology is already being piloted within a number of Fortune 1000 companies and IPsoft expects to announce new customers and prominent industry partners before the end of this year.
"We want to make sure that human beings can dedicate their time to more valuable tasks. Taking out the more repetitive tasks is I think a noble aspiration for a company," said Frank Lansink, EU CEO of IPsoft, at a briefing in the firm's HQ at 30 St Mary Axe (the Gherkin). "Our purpose is to elevate human beings into a more meaningful role, adding value to society, or to enterprise, or the customer."
4th October 2014
Elon Musk: Tesla 90% autonomous in 2015
In this interview with CNN Money, Elon Musk says that a Tesla car able to self-drive up to 90% of the time will be launched in 2015. The company will also reveal its next electric vehicle – the model "D" – on 9th October, according to a tweet.
28th September 2014
Humanity on track for worst-case emissions scenario
Worldwide emissions of carbon dioxide continue to outpace reduction measures, putting the world on course for a worst-case scenario later in the 21st century.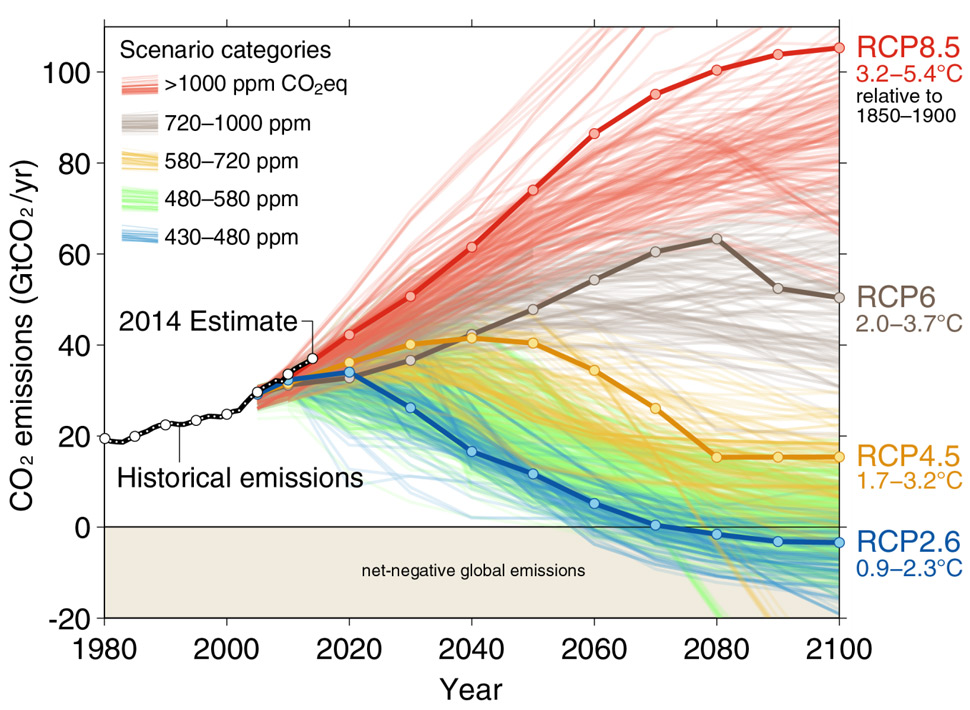 This week, the United Nations hosted the Climate Summit 2014 in New York City. Prior to the conference, an estimated 400,000+ people took part in the People's Climate March, the largest ever protest of its kind. The summit opening featured an impassioned speech from actor Leonardo DiCaprio — pleading for world leaders to address the looming crisis and stating: "You can make history, or you will be vilified by it."
Despite rapid growth in clean tech, emissions continue to trend at the high end of scenarios, eroding the chances to keep warming below the recommended limit of 2°C. In 2013, the total output of CO2 from fossil fuel combustion and cement production grew by 2.3 per cent to a record high of 36.1 billion tonnes. This year, emissions are set to increase by a further 2.5%, 65 per cent higher than the 1990 level. Globally, August 2014 was the hottest August on record, according to data from NOAA. This follows the hottest May and June also this year. As greenhouse gases continue to build in the atmosphere and oceans, the world appears to be heading for a genuine catastrophe unless immediate, large-scale action is taken.
In its yearly analysis of trends in global carbon emissions, the Global Carbon Project (GCP) has published three peer-reviewed articles, highlighting a number of recent developments. Among the findings are that China's emissions per head of population have now surpassed the EU for the first time, reaching 7.2 tonnes per person, compared to the EU's 6.8 tonnes. India is also forecast to overtake Europe's CO2 output by 2019.
"China continues to reshape the global distribution of emissions, and as politics impedes significant progress in the US and other key countries, observers increasingly look to China to provide a breakthrough in climate negotiations", says Glen Peters, a co-author of the studies.
On current trends, the remaining "carbon budget" to surpass 2°C of global warming will be used up in around 30 years (one generation). This quota implies that over two-thirds of proven fossil fuel reserves – amounting to nearly a trillion tonnes – will have to remain in the ground.
"Globally, emissions would need sustained and unprecedented reductions of around 7%/year for a likely chance to stay within the quota", says Peters. "Furthermore," he adds, "because of differentiated capabilities, some countries would need even higher rates of emissions reductions. These rates have not been seen in any individual country outside of severe economic crises."
The ability to keep temperatures below 2°C depends on three things: uncertainties in the climate system, when deep and sustained mitigation starts, and rapid development of new technologies.
Robbie Andrew from the Centre for International Climate and Environmental Research (CICERO) in Oslo, Norway: "Most scenarios consistent with 2°C used in the IPCC Fifth Assessment Report largely depend on carbon capture and storage, both from fossil-fuel combustion and, particularly, bioenergy."
But the development and deployment of CCS technologies has not lived up to expectations.
"Today's emission-reduction targets need to incorporate the risk that society is unable to commercially develop and rapidly deploy a technology that is so far largely unproven at the required scale", says Peters. "If carbon capture and storage technologies are not realised, it may not be possible to keep the temperature increase below 2°C."
There were some positive outcomes at the New York summit this week. A pledge was made by governments, multinational companies and campaigners to halve the rate of deforestation by 2020 and halt it completely by 2030, alongside restoring 1.35 million sq miles (3.5 million sq km) of degraded land, an area the size of India. It is estimated that this could save between 4.5 and 8.8 billion tonnes of carbon emissions per year by 2030 – the equivalent of taking all of the world's cars off the road. More than 70 countries and 1,000 companies endorsed the idea of mechanisms to reflect the true costs of emissions and other forms of pollution. The Rockefeller family also announced a divestment of some $50bn (£31bn) in fossil fuel assets.
Next year's climate summit, hosted in Paris, will be seen as crucial to making progress. According to the organising committee, the 2015 conference will attempt to achieve – for the first time in over 20 years of UN negotiations – a legally binding and universal agreement on carbon emissions, from all the nations of the world. Implementation will follow in 2020 if successful.
23rd September 2014
Liberia to halt all deforestation by 2020
In return for development aid, Liberia will become the first African nation to completely stop cutting down its trees.
At the UN Climate Summit in New York today, officials announced a $150m agreement that will see Norway paying Liberia to completely stop its deforestation by 2020. This deal prevents new logging contracts, gives more power to forest-dependent communities to manage their forests, and increases the protected forest areas, with more monitoring and policing. There will be independent verification that trees remain standing.
The small West African nation is currently dealing with an Ebola outbreak. This new partnership between the Norwegian and Liberian governments will help to repair the country's economy and place it on a more sustainable path to poverty reduction and environmental protection. Although Liberia has smaller forests than other regions, it is nevertheless a biodiversity hotspot – home to endangered chimpanzees, forest elephants and leopards. It is estimated that one third of Liberia's 4.3 million people live in these forests, with many more reliant on them.
"We hope Liberia will be able to cut emissions and reduce poverty at the same time," said Jens Frolich Holte, an adviser to the Norwegian government, speaking to the BBC. "We have funded efforts in Indonesia and Brazil, but I think this is the first time we have entered a deal on a country level."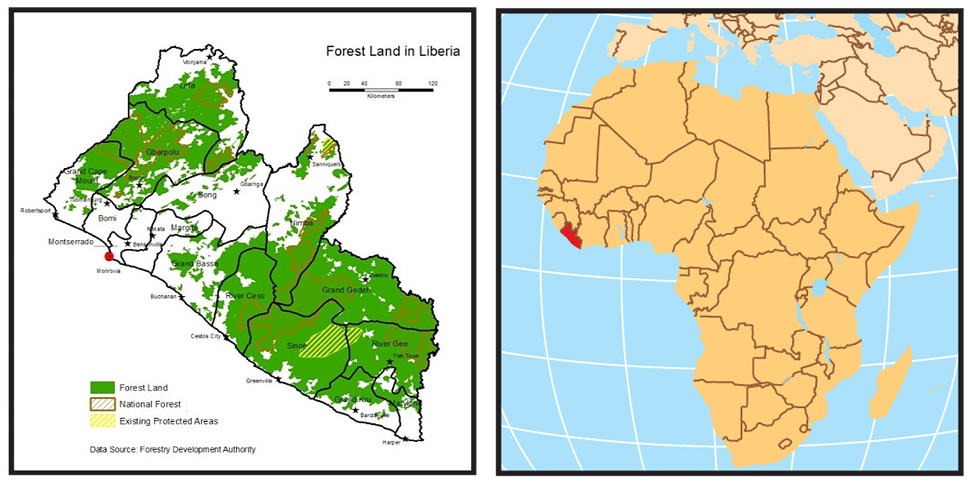 "Today's announcement by Liberia and Norway is momentous," said Patrick Alley, director of Global Witness. "For decades, Liberia's forests have been more of a curse than a blessing. Timber revenues funded Charles Taylor's regime during Liberia's brutal civil war. Since then the experiment to generate economic development through industrial-scale logging has failed, with logging companies routinely logging illegally, skirting taxes, and causing huge damage to forests and forest communities. The proposed shift towards community management and conservation could be a profound reversal of that failed model."
"Over the past two years, the Liberian Government has taken steps to improve governance and is now showing real commitment to helping communities, not companies, benefit from the forest," he added. "With today's pledges and Norway's help, we are hopeful that Liberia will continue down this path, although ultimately the proof of this deal will be in its implementation."
4th September 2014
Google's health company spin-off Calico announces massive investment into anti-aging research
Last year, Google announced Calico, a spin-off company with the specific aim of developing treatments for age-related diseases. In its first major step since that launch, Calico has now formed a partnership with AbbVie, another biotech firm. Together, they will collaborate to accelerate the discovery, development and commercialisation of new therapies.
The companies will co-invest up to $1.5 billion to create a world-class R&D facility in the San Francisco Bay Area. This will combine Calico's discovery and early development capabilities with AbbVie's broad research, development and commercial expertise, with a focus on aging and age-related diseases including neurodegeneration and cancer.
Art Levinson, CEO and founder of Calico, says in a press release: "Our relationship with AbbVie is a pivotal event for Calico, whose mission is to develop life-enhancing therapies for people with age-related diseases. It will greatly accelerate our efforts to understand the science of aging, advance our clinical work, and help bring important therapies to patients everywhere."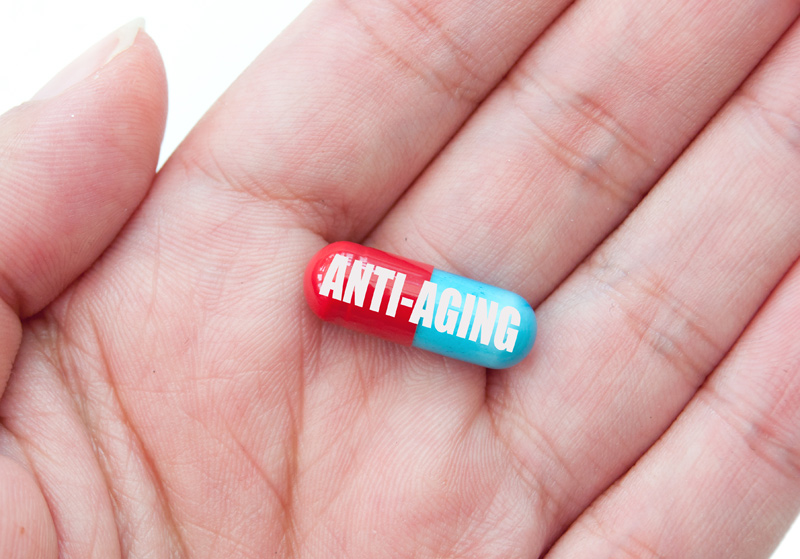 2nd September 2014
An office enriched with plants makes staff happier and boosts productivity by 15 per cent
Future working environments could benefit from adding more greenery, if they follow scientific advice from the University of Queensland.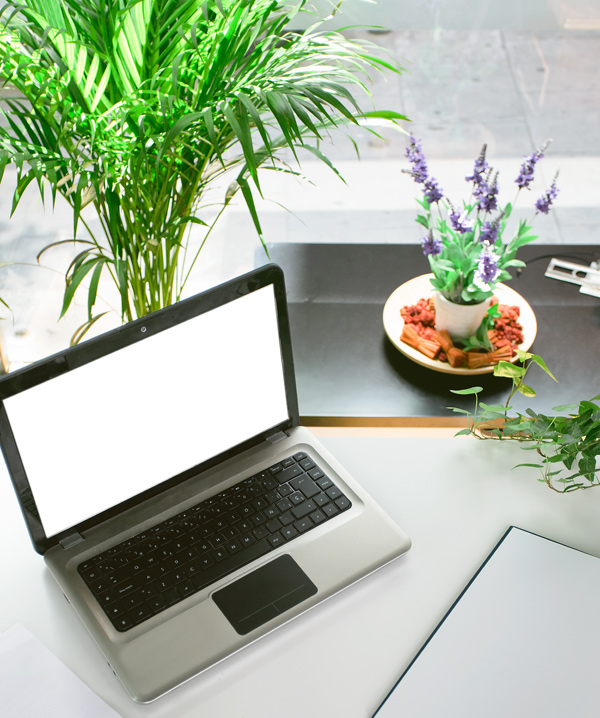 An office enriched with plants makes staff happier and boosts productivity by 15 per cent, a University of Queensland researcher has found. The study is the first of its kind to assess long-term impacts of plants in office environments. Co-authored by Professor Alex Haslam from UQ's School of Psychology, the study found that adding plants to an office also improved employee satisfaction and quality of life. A green office helps employees to be more physically, mentally and emotionally involved in their work.
"Office landscaping helps the workplace become a more enjoyable, comfortable and profitable place to be," said Haslam. "It appears that in part this is because a green office communicates to employees that their employer cares about them and their welfare. Employees from previously 'lean' office environments experienced increased levels of happiness, resulting in a more effective workplace."
The study was conducted in partnership with researchers from Cardiff University, the University of Exeter and the University of Groningen. The research examined the impact 'lean' versus 'green' office space has on employees from two large commercial offices in the UK and the Netherlands. A team monitored staff productivity levels over a two-month period, and employees were surveyed to determine perceptions of air quality, concentration and workplace satisfaction.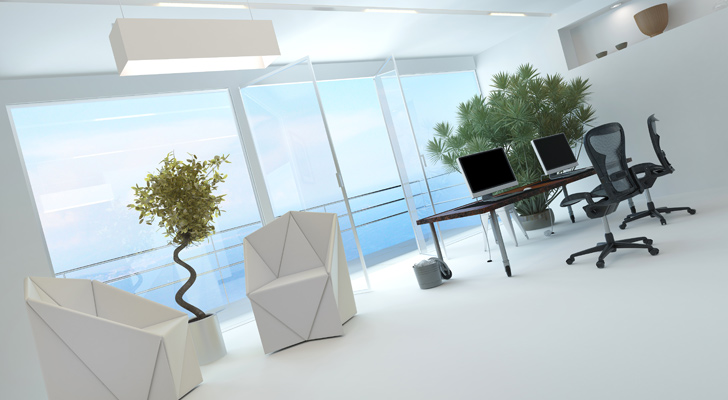 "Employees were more satisfied with their workplace and reported increased concentration levels and better perceived air quality in an office with plants," Professor Haslam said. "The findings suggest that investing in landscaping an office will pay off through an increase in office workers' quality of life and productivity."
Professor Haslam also said the findings challenge modern business philosophies that suggest a lean office is a more productive one.
"The 'lean' philosophy has been influential across a wide range of organisational domains," he said. "Modern offices and desks have been stripped back to create sparse spaces. Our findings question this widespread theory that less is more – sometimes less is just less."
27th August 2014
Lockheed Martin agrees deal to track space debris
US defence giant Lockheed Martin has formed a partnership with Australian tech firm Electro Optic Systems to monitor the growing problem of space debris.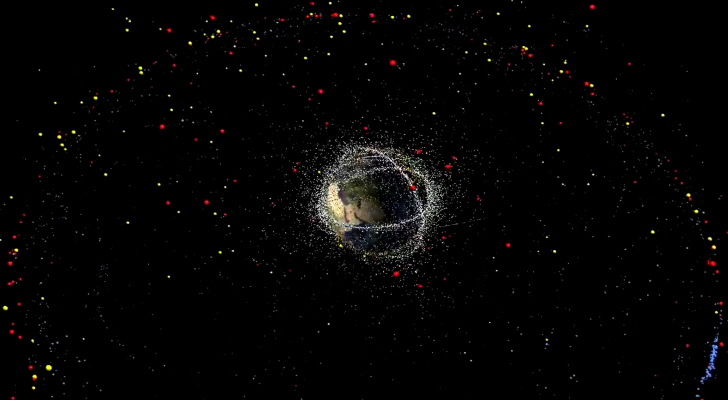 Lockheed Martin announced yesterday that it will join forces with Electro Optic Systems (EOS) to provide space tracking services to the space industry. This joint development will see the establishment of a new facility in Western Australia – operational by early 2016 – to offer a more detailed picture of space debris for both government and commercial customers.
The site will use a combination of lasers and highly sensitive optical systems to detect, track and characterise an estimated 200,000 man-made objects. These advanced electro-optical technologies will zoom in on specific objects to determine how fast they're moving, what direction they're spinning and what they're made of.
"Ground-based space situational awareness is a growing priority for government and commercial organisations around the world that need to protect their investments in space," said Rick Ambrose, executive vice president, Lockheed Martin Space Systems. "Through this agreement with Electro Optic Systems, we'll offer customers a clearer picture of the objects that could endanger their satellites, and do so with great precision and cost-effectiveness."
"The partnership with Lockheed Martin will help both organisations establish a global network of space sensors, while simultaneously increasing the market reach of the partners' data and services," said Electro Optic Systems Chief Executive Officer Ben Greene. "We consider the strategic partnership with Lockheed Martin a major step towards the achievement of critical mass of sensors, data and services, all of which are critical in providing detailed yet easily usable information on space debris."
Space junk has been accumulating in Earth orbit for over 50 years. It is made up of everything from spent rocket stages, to defunct satellites, to debris left over from accidental collisions. The amount of space junk is expected to triple by 2030. Experts have expressed concerns about a potential scenario known as Kessler Syndrome – in which a catastrophic chain reaction occurs, making space exploration and satellite communications impossible. This was depicted in the recent sci-fi movie Gravity.
22nd August 2014
Tidal stream and wave power – slower than expected growth by 2020
Bloomberg New Energy Finance has revised down its forecasts for global tidal stream and wave power deployment in 2020 – by 11 percent and 72 percent respectively.
Global installations of tidal stream and wave power are set to grow to 148MW and 21MW respectively by 2020, from almost nothing today, according to new research from Bloomberg New Energy Finance, but these are still trifling amounts in the context of the world's power system.
The emergence of marine renewable energy technologies is taking longer than hoped, due to project setbacks, fatigue among venture capital investors, and the sheer difficulty of deploying devices in the harsh marine environment. This latest forecast represents a downward revision from the figures of 167MW for tidal stream and 74MW for wave that Bloomberg New Energy Finance published a year ago.
Tidal stream power involves using machines resembling underwater wind turbines to convert the energy of the tides into electricity. Wave power involves the use of buoys, snakes, flaps and other devices to capture the energy of the waves. Engineers and entrepreneurs have been working hard on both for the last two decades, spending hundreds of millions of dollars.
Angus McCrone, senior analyst at Bloomberg New Energy Finance, said: "Governments in countries such as the UK, France, Australia and Canada have identified tidal and wave as large opportunities not just for clean power generation, but also for creating local jobs and building national technological expertise. That continues to be the case, and we will see further progress over the rest of this decade. But caution is necessary because taking devices from the small-scale demonstrator stage to the pre-commercial array stage is proving even more expensive and time-consuming than many companies – and their investors – expected."
The last 12 months have seen a number of wave power companies fail or falter. Oceanlinx and Wavebob went out of business, Wavegen was folded back into parent company Voith, AWS Ocean Energy scaled back its activities, and Ocean Power Technologies has cancelled two of its main projects. Other wave firms such as Aquamarine, Carnegie, Pelamis and Seabased have pressed on with device and project development.
There have been clearer positives for tidal stream technology companies, with Andritz Hydro Hammerfest and Alstom/TGL both earning Renewable Obligation Certificates for electricity generated from devices at the European Marine Energy Centre in Orkney, Scotland, and Atlantis Resources raising £12m (US$20m) in an initial public offering on London's AIM in February.
However, the amount of marine energy capacity installed and generating consistently for a period of years remains tiny. There is only the 1.2MW SeaGen tidal stream device owned by Siemens/Marine Current Turbines in Strangford Lough, Northern Ireland, and a few small pilot wave power plants.
Michael Liebreich, chairman of the advisory board at Bloomberg New Energy Finance, commented: "Tidal stream and wave power companies continue to face huge challenges. Although the potential is almost limitless, it's a tough environment. It is possible to make equipment reliable, as the offshore oil and gas industry has shown, but it's not cheap. And you have to put a huge amount of steel and concrete into the water, which is inherently expensive. It is still unclear whether this can be done at a cost competitive with offshore wind, let alone other clean energy generating technologies."
19th August 2014
Today – 19th August – is the date when our ecological footprint exceeds our planet's budget for this year.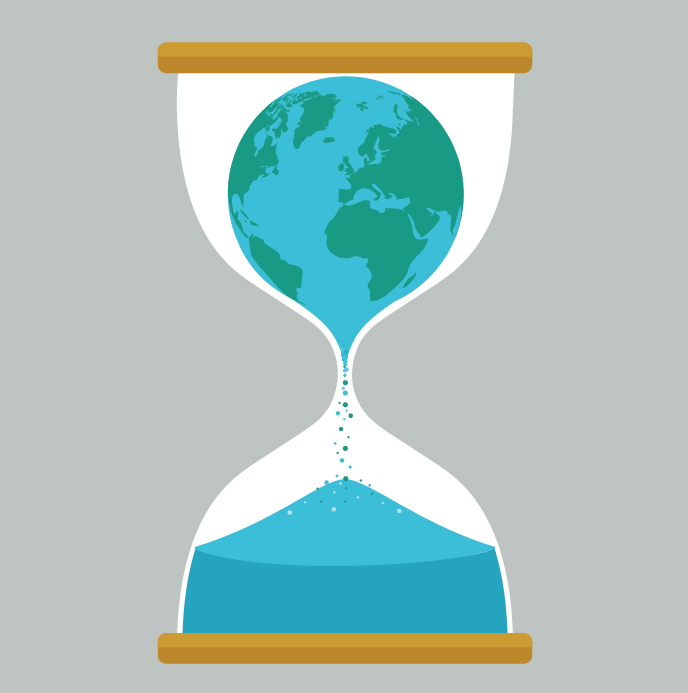 It has taken less than eight months for humanity to use up nature's entire budget for the year and go into "ecological overshoot" – according to data from the Global Footprint Network (GFN), an international sustainability think tank with offices in North America, Europe and Asia.
Global Footprint Network monitors humanity's demand on the planet (ecological footprint) against nature's biocapacity, i.e. its ability to replenish the planet's resources and absorb waste, including CO2. Earth Overshoot Day marks the date when humanity's footprint in a given year exceeds what Earth can regenerate in that year. Since the year 2000, overshoot has grown, according to GFN's calculations. Consequently, Earth Overshoot Day has moved from 1st October in 2000 to 19th August this year.
"Global overshoot is becoming a defining challenge of the 21st century. It is both an ecological and an economic problem," says Mathis Wackernagel, president of the GFN and co-creator of the resource accounting metric. "Countries with resource deficits and low income are exceptionally vulnerable. Even high-income countries that have had the financial advantage to shield themselves from the most direct impacts of resource dependence need to realise that a long-term solution requires addressing such dependencies before they turn into a significant economic stress."
In 1961, humanity used just three-quarters of the biocapacity Earth had available that year for generating food, fibre, timber, fish stock and absorbing greenhouse gases. Most countries had biocapacities larger than their own respective footprints. By the early 1970s, economic and demographic growth had increased humanity's footprint beyond what the planet could renewably produce. We went into ecological overshoot.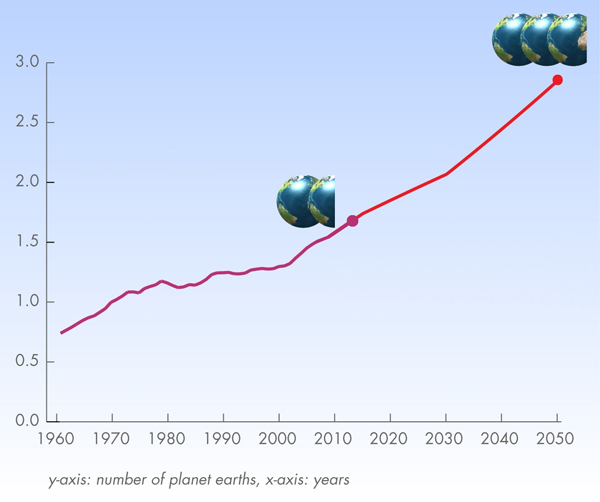 Today, 86 percent of the world's population lives in countries that demand more from nature than their own ecosystems can renew. According to the GFN's calculations, it would take 1.5 Earths to produce the renewable resources necessary to support humanity's current footprint. Future trends in population, energy, food and other resource consumption indicate this will rise to three planets by the 2050s, which could be physically unfeasible.
The costs of our ecological overspending are becoming more evident by the day. The "interest" we are paying on our mounting ecological debt – in the form of deforestation, freshwater scarcity, soil erosion, biodiversity loss and the build-up of CO2 in our atmosphere – also comes with mounting human and economic costs.
Governments who ignore resource limits in their decision-making put their long-term economic performance at risk. In times of persistent overshoot, countries running biocapacity deficits will find that reducing their resource dependence is aligned with their self-interest. Conversely, countries that are endowed with biocapacity reserves have an incentive to preserve these ecological assets that constitute a growing competitive advantage in a world of tightening ecological constraints.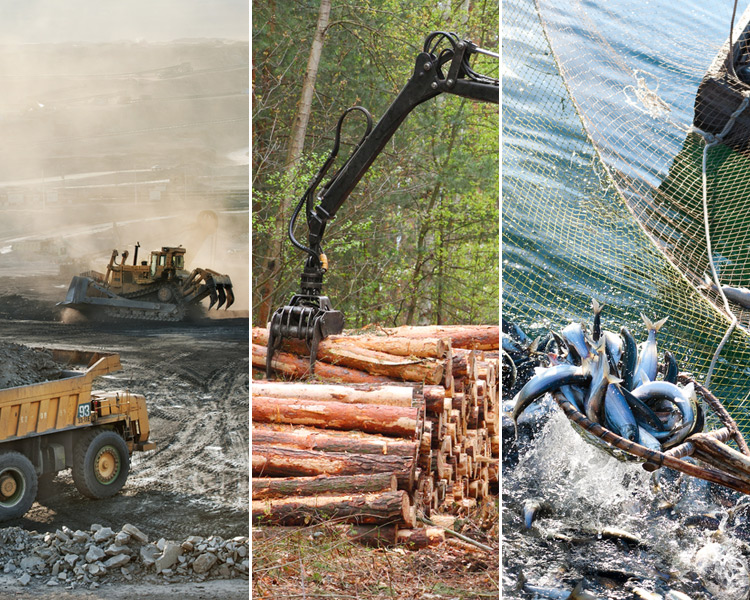 More and more countries are taking action in a variety of ways. The Philippines is on track to adopt the GFN's Ecological Footprint at the national level – the first country in Southeast Asia to do so – via its National Land Use Act. This policy, the first of its kind in the Philippines, is designed to protect areas from haphazard development and plan for the country's use and management of its own physical resources. Legislators are seeking to integrate the Ecological Footprint metric into this national policy, putting resource limits at the centre of decision-making.
The United Arab Emirates (UAE), a high-income country, intends to significantly reduce its per capita Ecological Footprint – one of the world's highest – starting with carbon emissions. Its Energy Efficiency Lighting Standard will result in only energy-efficient indoor-lighting products being made available throughout the territory before the end of this year.
Morocco wants to collaborate with the Global Footprint Network on a review of the nation's 15-year strategy for sustainable development in agriculture – Plan Maroc Vert – through the lens of the Ecological Footprint. Specifically, Morocco is interested in comprehensively assessing how the plan contributes to the sustainability of the agriculture sector, as well as a society-wide transition towards sustainability.
Regardless of a nation's specific circumstances, incorporating ecological risk into economic planning and development strategy is not just about foresight – it has become an urgent necessity.
8th August 2014
Air traffic growth will outpace carbon reduction efforts
Carbon reduction efforts by airlines will be outweighed by growth in air traffic, even if the most contentious mitigation measures are implemented, according to new research by the University of Southampton.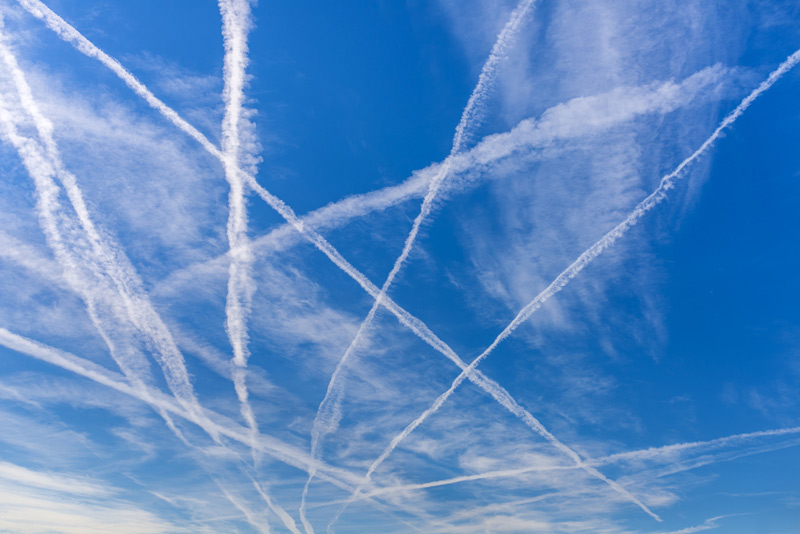 Even if proposed mitigation measures are agreed upon and put in place, air traffic growth rates are likely to outpace emission reductions, unless demand is substantially reduced.
"There is little doubt that increasing demand for air travel will continue for the foreseeable future," says Professor John Preston, travel expert and study co-author. "As a result, civil aviation is going to become an increasingly significant contributor to greenhouse gas emissions."

The authors of the new study – which is published in the journal Atmospheric Environment – have calculated that the ticket price increase necessary to drive down demand would value CO2 emissions at up to one hundred times the amount of current valuations.

"This would translate to a yearly 1.4 per cent increase on ticket prices, breaking the trend of increasing lower airfares," says co-author and researcher Matt Grote. "The price of domestic tickets has dropped by 1.3 per cent a year between 1979 and 2012, and international fares have fallen by 0.5 per cent per annum between 1990 and 2012."
However, the research suggests any move to suppress demand would be resisted by the airline industry and national governments. The researchers say a global regulator 'with teeth' is urgently needed to enforce CO2 emission reduction measures.
"Some mitigation measures can be left to the aviation sector to resolve," says Professor Ian Williams, Head of the Centre for Environmental Science at the University of Southampton. "For example, the industry will continue to seek improvements to fuel efficiency as this will reduce costs. However, other essential measures, such as securing international agreements, setting action plans, regulations and carbon standards will require political leadership at a global level."

The literature review conducted by the researchers suggests that the UN's International Civil Aviation Organisation (ICAO) "lacks the legal authority to force compliance and therefore is heavily reliant on voluntary cooperation and piecemeal agreements".

Current targets, set at the most recent ICAO Assembly Session last October, include a global average fuel-efficiency improvement of two per cent a year (up to 2050) and keeping global net CO2 emissions for international aviation at the same level from 2020. Global market based measures (MBM) have yet to be agreed upon, while Boeing predicts the number of aircraft in service to double between the years 2011 and 2031.
3rd August 2014
Tesla and Panasonic to build $5 billion "Gigafactory"
Tesla has reached an agreement with Panasonic to build a $5 billion "Gigafactory". This will produce more batteries than all other lithium-ion battery factories in the world combined, slashing costs by nearly one-third and boosting the adoption of electric vehicles.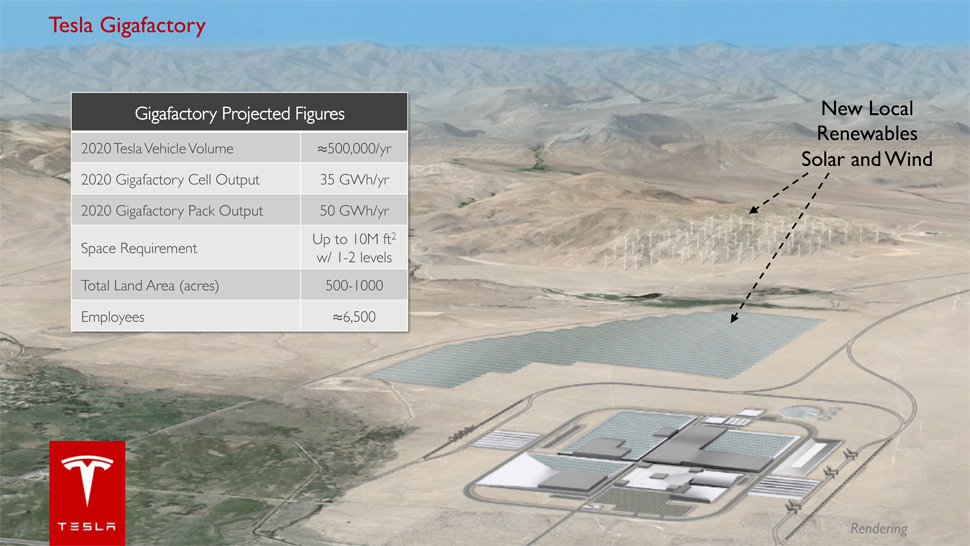 Tesla Motors and Panasonic had been in talks for several months over a massive new factory to produce electric car batteries. This week, they signed an agreement to build the $5 billion facility. Dubbed the "Gigafactory," its location is still unknown – but sites are being evaluated in Arizona, California, Nevada, New Mexico and Texas. Tesla will be responsible for the land, buildings and utilities, while Panasonic will handle the equipment, manufacturing and supply side, based on their mutual approval.
Ground-breaking is planned to begin later this year, and the first batteries are expected to roll off the assembly line in 2017. It is hoped that by 2020, 500,000 battery cells will be produced each year; 35 GWh worth of cells and 50 GWh worth of packs. These will be used to power Tesla's Model S and Model X cars, along with a cheaper Model 3 sedan being introduced in 2017. The Model 3 is expected to be around $35,000 – half the cost of a Model S.
According to the press release, cost reductions at the Gigafactory will be driven by economies of scale previously impossible in battery cell production. Further savings will be achieved by manufacturing cells that have been optimised for electric vehicle design – both in size and function – by co-locating suppliers on-site to eliminate packaging, transportation and duty costs and inventory carrying costs, and by manufacturing at a location with lower utility and operating expenses. As shown in the rendering above, localised solar and wind turbines will be used to power the facility.
Tesla co-founder and CEO, Elon Musk, says there will eventually be a need for "several more" of these Gigafactories. Other efforts by Tesla to boost electric cars have included its revolutionary supercharger network, offering free high-speed charges in less than an hour. There are now more than 100 of these stations operating in the United States, with many more planned, covering 98 percent of the population by the end of 2015. Networks are also being established in Europe and Asia. The company released its patents in June this year, to encourage the spread of its technology. Future historians will surely look back on Elon Musk favourably.
31st July 2014
UK government to allow driverless cars on roads from January 2015
Vince Cable, UK Business Secretary, has announced measures that give the green light for driverless cars on UK roads from January 2015.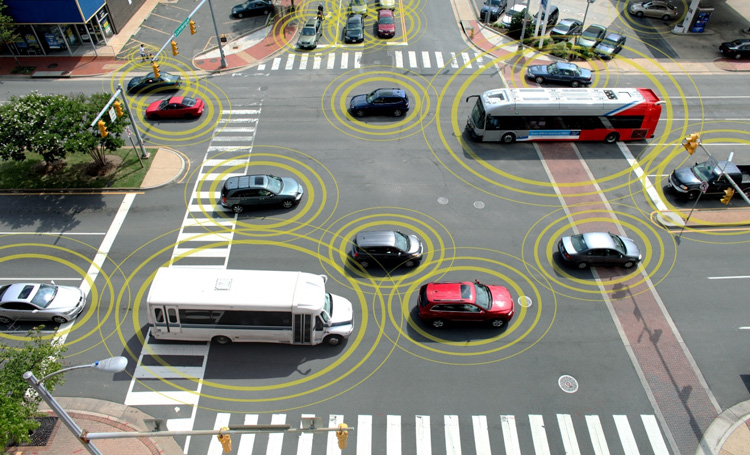 UK cities can now bid for a share of a £10 million (US$17m) competition to host a driverless cars trial. The government is calling on cities to join together with businesses and research organisations to put forward proposals to become a test location. Up to three cities will be selected to host the trials from next year, with each project expected to last between 18 and 36 months, starting in January 2015.
Ministers have also launched a review to look at current road regulations to establish how the UK can stay at the forefront of driverless car technology and ensure there is an appropriate regime for testing driverless cars in the UK. Two areas will be covered in the review: cars with a qualified driver who can take over control of the driverless car, and fully autonomous vehicles where there is no driver.
Speaking at MIRA – a vehicle engineering consultancy, test and research facility – where he tested a driverless car with Science Minister Greg Clark, Business Secretary Vince Cable said: "The excellence of our scientists and engineers has established the UK as a pioneer in the development of driverless vehicles through pilot projects. Today's announcement will see driverless cars take to our streets in less than six months, putting us at the forefront of this transformational technology and opening up new opportunities for our economy and society.
"Through the government's industrial strategy, we are backing the automotive sector as it goes from strength to strength. We are providing the right environment to give businesses the confidence to invest and create high skilled jobs."
Britain joins a growing number of countries planning to use this technology. Elsewhere in Europe, cities in Belgium, France and Italy intend to operate transport systems for driverless cars. In the USA, four states have passed laws permitting autonomous cars: Nevada, Florida, California, and Michigan. FutureTimeline.net predicts annual purchases of autonomous vehicles will reach almost 100 million worldwide by 2035. The benefits could be enormous, with drastic reductions in accident fatalities, traffic congestion and pollution.
25th July 2014
Deep sea mining moves a step closer
With many of Earth's metals and minerals facing a supply crunch in the decades ahead, deep ocean mining could provide a way of unlocking major new resources. Amid growing commercial interest, the UN's International Seabed Authority has just issued seven exploration licences.
To build a fantastic utopian future of gleaming eco-cities, flying cars, robots and spaceships, we're going to need metal. A huge amount of it. Unfortunately, our planet is being mined at such a rapid pace that some of the most important elements face critical shortages in the coming decades. These include antimony (2022), silver (2029), lead (2031) and many others. To put the impact of our mining and other activities in perspective: on land, humans are now responsible for moving about ten times as much rock and earth as natural phenomena such as earthquakes, volcanoes and landslides. The UN predicts that on current trends, humanity's annual resource consumption will triple by 2050.
While substitution in the form of alternative metals could help, a longer term answer is needed. Asteroid mining could eventually provide an abundance from space – but a more immediate, technically viable and commercially attractive solution is likely to arise here on Earth. That's where deep sea mining comes in. Just as offshore oil and gas drilling was developed in response to fossil fuel scarcity on land, the same principle could be applied to unlock massive new metal reserves from the seabed. Oceans cover 72% of the Earth's surface, with vast unexplored areas that may hold a treasure trove of rare and precious ores. Further benefits would include:
• Curbing of China's monopoly on the industry. As of 2014, the country is sitting on nearly half the world's known reserves of rare earth metals and produces over 90% of the world's supply.
• Limited social disturbance. Seafloor production will not require the social dislocation and resulting impact on culture or disturbance of traditional lands common to many land-based operations.
• Little production infrastructure. As the deposits are located on the seafloor, production will be limited to a floating ship with little need for additional land-based infrastructure. The concentration of minerals is an order of magnitude higher than typical land-based deposits with a corresponding smaller footprint on the Earth's surface.
• Minimal overburden or stripping. The ore generally occurs directly on the seafloor and will not require large pre-strips or overburden removal.
• Improved worker safety. Operations will be mostly robotic and won't require human exposure to typically dangerous mining or "cutting face" activities. Only a hundred or so people will be employed on the production vessel, with a handful more included in the support logistics.
Interest in deep sea mining first emerged in the 1960s – but consistently low prices of mineral resources at the time halted any serious implementation. By the 2000s, the only resource being mined in bulk was diamonds, and even then, just a few hundred metres below the surface. In recent years, however, there has been renewed interest, due to a combination of rising demand and improvements in exploration technology.
The UN's International Seabed Authority (ISA) was set up to manage these operations and prevent them from descending into a free-for-all. Until 2011, only a handful of exploration permits had been issued – but since then, demand has surged. This week, seven new licences were issued to companies based in Brazil, Germany, India, Russia, Singapore and the UK. The number is expected to reach 26 by the end of 2014, covering a total area of seabed greater than 1.2 million sq km (463,000 sq mi).
Michael Lodge of the ISA told the BBC: "There's definitely growing interest. Most of the latest group are commercial companies so they're looking forward to exploitation in a reasonably short time – this move brings that closer."
So far, only licences for exploration have been issued, but full mining rights are likely to be granted over the next few years. The first commercial activity will take place off the coast of Papua New Guinea, where a Canadian company – Nautilus Minerals – plans to extract copper, gold and silver from hydrothermal vents. After 18 months of delays, this was approved outside the ISA system and is expected to commence in 2016. Nautilus has been developing Seafloor Production Tools (SPTs), the first of which was completed in April. This huge robotic machine is known as the Bulk Cutter and weighs 310 tonnes when fully assembled. The SPTs have been designed to work at depths of 1 mile (1.6 km), but operations as far down as 2.5 miles (4 km) should be possible eventually.
As with any mining activity, concerns have been raised from scientists and conservationists regarding the environmental impact of these plans, but the ISA says it will continue to demand high levels of environmental assessment from its applicants. Looking ahead, analysts believe that deep sea mining could be widespread in many parts of the world by 2040.
15th July 2014
World's first climate-controlled city planned for Dubai
Dubai is already known for its luxury tourist experience, super-tall skyscrapers and extravagant megaprojects. Now developers have announced it will host the world's first temperature-controlled city – incorporating the largest mall, largest domed park, cultural theatres and wellness resorts. Known as the "Mall of the World", this gigantic $7bn project will encompass 50 million square feet of floorspace, taking 10 years to construct.
Intended as a year-round destination, its capacity will be large enough to accommodate 180 million visitors each year in 100 hotels and serviced apartment buildings. Glass-roofed streets, modelled on New York's Broadway and London's Oxford Street, will stretch for 7 km (4.6 miles). These will be air-conditioned in summer as temperatures soar above 40°C, but the mall and its glass dome will be open to the elements during cooler winter months. Cars will be redundant in this "integrated pedestrian city."
"The project will follow the green and environmentally friendly guidelines of the Smart Dubai model," explained Ahmad bin Byat, the chief executive of Dubai Holding. "It will be built using state-of-the-art technology to reduce energy consumption and carbon footprint, ensuring high levels of environmental sustainability and operational efficiency."
In response to concerns about another real estate bubble, he insisted there was demand for such a project: "The way things are growing I think we are barely coping with the demand ... tourism is growing in Dubai," he said in an interview with Reuters. "This is a long-term project and we are betting strongly on Dubai."
Speaking at the launch of the mall, Sheikh Mohammed said: "The growth in family and retail tourism underpins the need to enhance Dubai's tourism infrastructure as soon as possible. This project complements our plans to transform Dubai into a cultural, tourist and economic hub for the 2 billion people living in the region around us – and we are determined to achieve our vision."
Mall of the World is one of several hi-tech, futuristic cities that could set the standard for eco-city designs in the coming decades. Others include China's car-free "Great City" (planned to be finished by 2020) and the Masdar City arcology (due in 2025).
13th July 2014
The world's first dedicated launch service for nanosatellites
A new rocket design that incorporates methane fuel can provide a low-cost platform for launching clusters of tiny satellites, greatly improving broadband delivery and Earth observation missions.
Firefly Space Systems, a small satellite launch company, has officially announced its first launch vehicle, "Firefly Alpha." This efficient, brand new rocket, capable of carrying 400kg (882lb) into low earth orbit, will be the world's first dedicated light satellite launch vehicle in this mass class.
Following its launch and seed funding in January, the company – which includes highly experienced aerospace engineers from SpaceX and Virgin Galactic – has aggressively moved forward in its goal to reduce the prohibitively high costs of small satellite launches. Clusters of these micro and nanosatellites placed in low orbit could revolutionise broadband data delivery and Earth observation missions, among other uses. CubeSats like those pictured above are only a litre (10 cm cube) in volume, with masses of little more than a kilogram (2.2lb), typically using off-the-shelf components for their electronics.
"What used to cost hundreds of millions of dollars is rapidly becoming available in the single digit millions," said Firefly CEO Thomas Markusic. "We are offering small satellite customers the launch they need for a fraction of that, around $8 or 9 million – the lowest cost in the world. It's far cheaper than the alternatives, without the headaches of a multi manifest launch."
Simplified and optimised for least cost – and utilising innovations such as a more aerodynamic engine design – Firefly has positioned itself to be a technological and cost effective solution for traditional manufacturers of small satellites.
"To say that this is an exciting and significant technological milestone would be an understatement," said Michael Blum, co-founder of Firefly. "Until now, there existed virtually no dedicated launcher capacity in the small satellite industry to deliver their respective payloads to orbit. This announcement today just changed all that."
12th July 2014
Global building stock will expand by 24 percent
by 2023
Driven by accelerating urbanisation – particularly in the Asia Pacific region – the global building stock is expected to grow strongly over the next 10 years, putting further pressure on resource demands and the environment.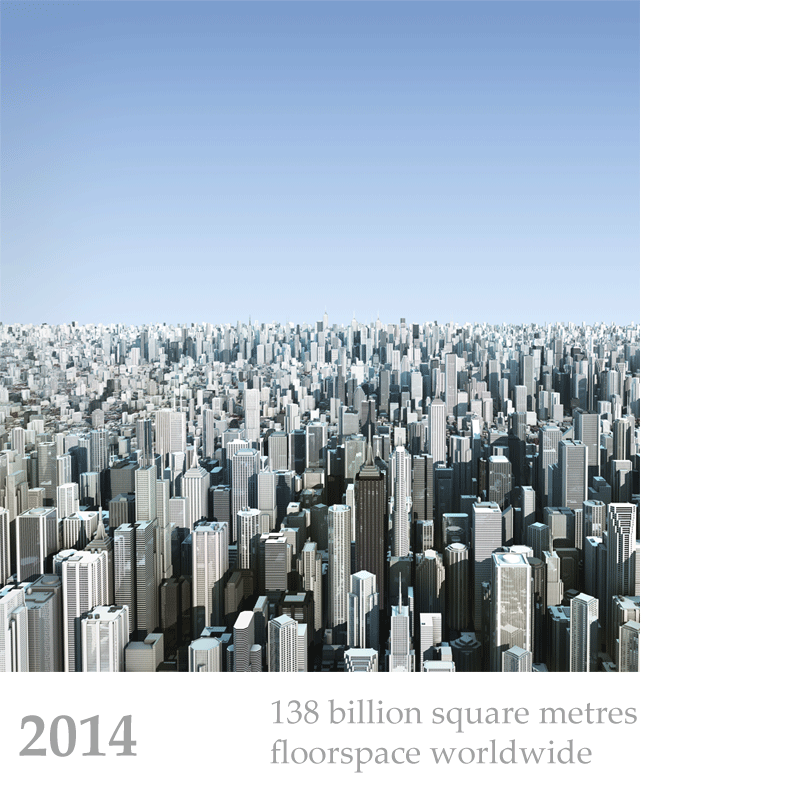 Construction markets, while still recovering from the 2009 recession, continue to add new commercial and residential floorspace to the world's buildings. According to a new report from Navigant Research, the global building stock will grow from 138 billion square metres today to over 171 billion by 2023 – an increase of 24 percent.
"Economic growth in developing countries like China and India is slowing, but remains robust, and the rising middle classes in these countries demand a higher quality of life, including improved working and living spaces," states Eric Bloom, lead research analyst. "The commercial and residential segments will experience compound annual growth rates over the next 10 years of 2.1 percent and 2.2 percent, respectively."
China's construction boom has fuelled extraordinary growth in that country's building stock, with nearly 2 billion square metres added every year. Although there is speculation today about the boom turning into a bubble, Navigant predicts growth continuing at a healthy rate of 4.2 percent annually. By 2023, China will have 58 billion square metres of building space – more than one-third of the world's total.
The report, "Global Building Stock Database", provides data on the size and growth of building stock from now to 2023, examining key drivers and trends covering eight commercial building types (office, retail, education, healthcare, hotels & restaurants, institutional/assembly, warehouse, and transport) and two residential building types (single-family detached and multi-unit residential). An Executive Summary is available on the Navigant website.
Commercial, residential, and industrial buildings are responsible for 47% of global greenhouse gas emissions and 49% of global energy consumption. Much of this energy is consumed needlessly and can be reduced through cost-effective measures. Thankfully, new and innovative technologies will soon become mainstream, such as LED lighting and smart grids. The "sprawl" effect of cities can also be reduced with self-sufficiency and taller skyscrapers.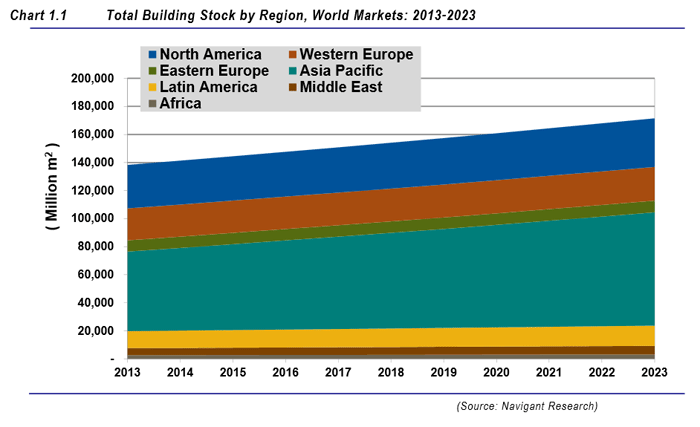 21st June 2014
Major victory for wildlife conservation in Africa as the Serengeti Highway is ruled unlawful
A highway cutting directly through the world famous Serengeti National Park has been ruled unlawful by the East African Court of Justice.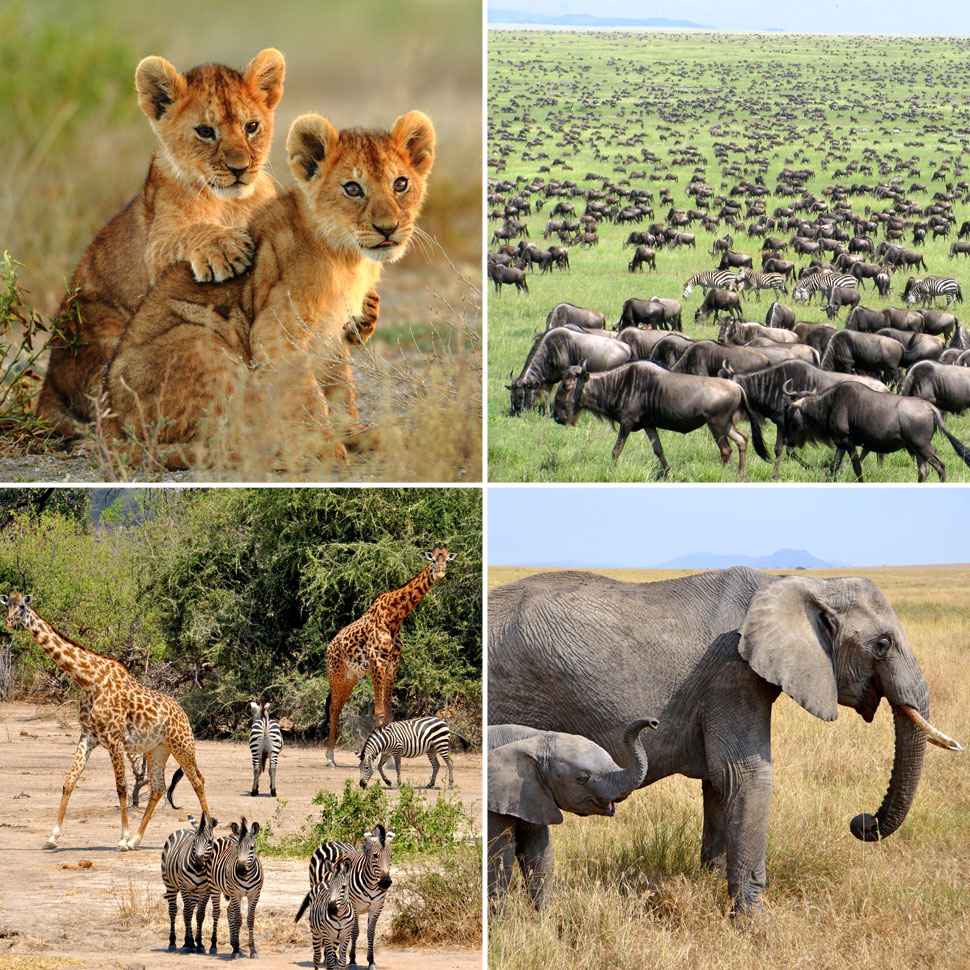 Long-time readers of this blog may remember an almost unbelievable story we reported in September 2012 about an asphalt highway planned to cut directly through the Serengeti National Park. This was proposed by the Tanzanian government to boost economic growth and improve transport links to neighbouring regions. The plans caused international outrage when first announced, with scientists warning of an "environmental disaster" that would severely degrade animal populations, diminish the quality of grazing, trigger more grass fires and turn the ecosystem into a net source of CO2.
While Tanzania's President Jakaya Kikwete vowed to proceed with the project, the African Network for Animal Welfare (ANAW) began a legal challenge. For months, the plans were in legal limbo and news remained sketchy. Yesterday, however, the East African Court of Justice (EACJ) – a treaty-based judicial body of the East African Community – ruled in favour of the Serengeti. It has officially banned the government of Tanzania from constructing a paved road across the northern Serengeti.
The ANAW, after winning its case, has issued the following statement: "In a milestone development, the East African Court of Justice has declared in its ruling today, 20th June 2014, that constructing a bitumen road across the world famous Serengeti National Park is unlawful. The Judges have restrained the Tanzanian Government from constructing the road. ANAW fully respects Tanzania's sovereignty and its need for national development. However, by taking up this matter, ANAW was in actual fact protecting a resource that would be of future benefit not only to Tanzanians or East Africans but also the entire humanity."
Josphat Ngonyo, Executive Director of ANAW, comments as follows: "This was not a win for ANAW, not for our lawyer, Saitabao Ole Kanchory, not for Serengeti Watch, not for our expert witness John Kuloba – but for the millions of animals in the Serengeti-Mara ecosystem. It is a win for nature and God's creation. Nature has won today. We send congratulatory messages to all our partners in Serengeti Watch and all who walked with us over the entire period that the case was in court."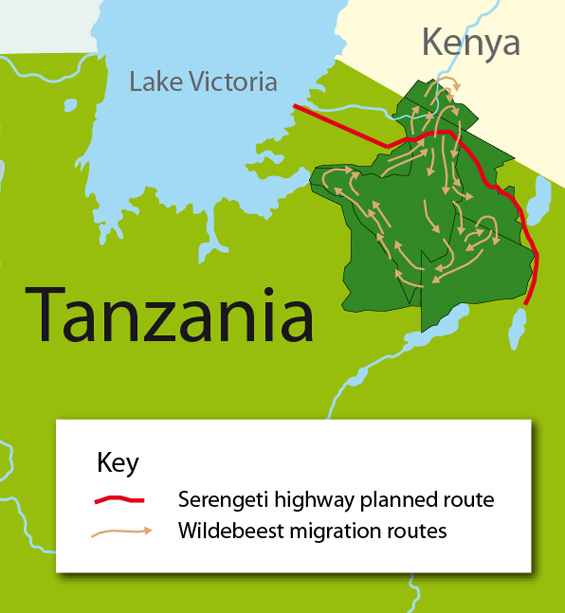 This news is a major victory for wildlife conservation. Sadly, the battle is not over yet. A longer term threat still exists, as reported by Serengeti Watch: "There are still plans for road construction in migration areas in the north, outside of the park boundary but well within the larger Serengeti ecosystem. While the court has barred Tanzania from building a paved road, the government still plans to upgrade the existing seasonal dirt track to gravel, even though it lies in a designated wilderness zone where public traffic is not allowed. There will be increased traffic and continued pressure to connect the paved roads with a commercial link through the park."
In addition, a pair of soda ash factories will be constructed in the Lake Natron area, bordering the Serengeti ecosystem. This is despite a new study showing that soda ash mining will wipe out almost the entire population of Africa's lesser flamingos and despite local opposition to it.
---
Meanwhile, two other developments causing major international concern right now are the dumping ground in the Great Barrier Reef and the oil drilling planned for Yasuni National Park. This week, UNESCO expressed alarm at the former, warning that the reef could be added to the World Heritage in Danger list at its next meeting in 2015.
"The world heritage committee has resisted intense pressure from the Australian and Queensland governments to water down its decision on the reef," said WWF campaigner Richard Leck. "Instead, the committee has put Australia firmly on notice to take stronger action to protect the Great Barrier Reef."
15th June 2014
The Collapse of Western Civilization:
A View from the Future
A new book written by Harvard historian Naomi Oreskes paints a chilling picture of our possible future.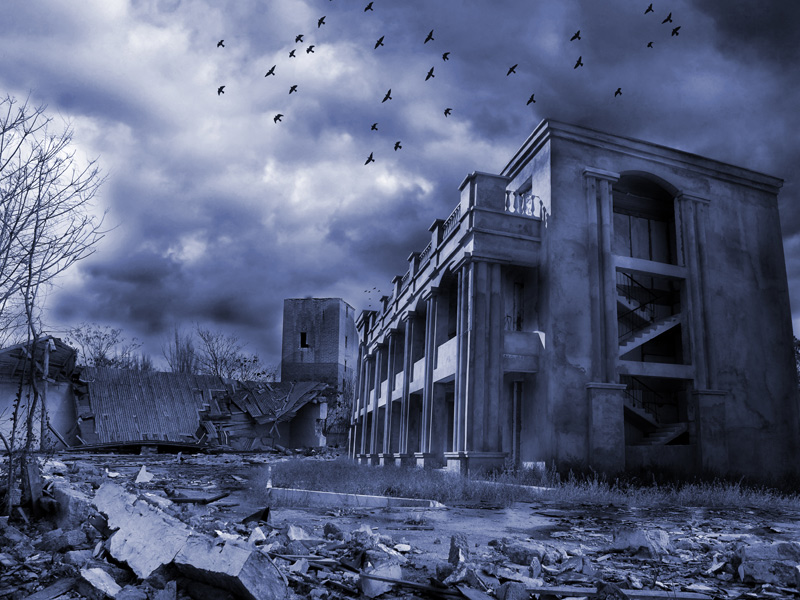 Naomi Oreskes is a historian of science at Harvard University who in 2010 co-authored Merchants of Doubt. This book highlighted parallels between the climate change debate and earlier controversies – such as the link between tobacco and lung cancer, the causes of acid rain, the ozone hole and the effects of DDT. The Christian Science Monitor called it "one of the most important books of the year" and praised its exhaustive level of research in uncovering the many organised attacks on science by a small group of lobbyists.
Now, Oreskes is back with her latest title, The Collapse of Western Civilization: A View from the Future, again co-authored with Erik M. Conway. This time, they have dramatised the science of climate change in ways traditional nonfiction cannot. Set in the year 2393, the book is presented in the form of a Chinese scholar who provides a historical analysis of the 21st century. This "future historian" delves through surviving electronic records to reconstruct the events leading up to a "Great Collapse" that occurred during the 2090s. It is revealed that – despite clear warnings of an impending catastrophe – political and economic elites of the so-called advanced industrial societies failed to act. This led to an insurmountable environmental crisis triggering the decline of modern civilisation and a new Dark Ages.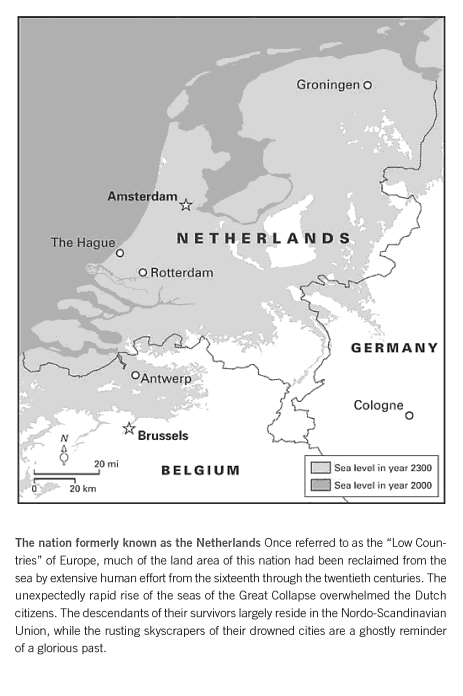 Much like Future Timeline, the story combines fact with fiction, using current trends and the latest available science to produce the most likely scenarios. The book reasserts the importance of scientists and the work they do and reveals the self-serving interests of a so-called "carbon combustion complex" turning the practice of science into political fodder.
"Merchants of Doubt tried to explain why so many people think that scientists are still arguing when the reality is quite different," Oreskes comments in an interview with the Guardian. "This time, we took thousands of pages of IPCC [Intergovernmental Panel on Climate Change] reports and distilled them into a parable about what climate change really means and what it would mean to ignore it, which is more or less what the world has been doing."
"It's not as if the fossil fuel industry is a free market. The subsidies for it are massive and have been documented by the World Bank. But it's important to realise this isn't an obvious conspiracy. And it's not the fact that they are coordinated that is nefarious, it's the ends to which they put that coordination: confusion, disinformation and potentially fraud, to stop action on a serious, real problem that potentially affects all of our lives."
The book has already garnered praise ahead of its launch next month.
Kim Stanley Robinson, author of 2312 and the Mars trilogy: "Oreskes and Conway's startling and all-too-plausible history of the century to come is in the spirit of George Orwell and Aldous Huxley and all the writers who have turned to prophecy in the attempt to ward off an oncoming disaster. Witty in its details and disturbing in its plausibility, this is an account of the Long Emergency we're entering that you will not soon forget."
Auden Schendler, Aspen Skiing Company: "Regret – Oreskes and Conway argue – is an equal-opportunity employer. Yes, climate change will be a nightmare for environmentalists. But global warming also threatens free marketeers – because unabated, it guarantees big government intervention. And that's the great service of this short but brilliant parable: it creates bipartisan empathy for our future selves. From that gift, perhaps we can summon the will to act today."
Timothy Wirth, United Nations: "A chilling view of what our history could be. Ignore it and it becomes more likely. Read this book, heed its warning, and perhaps we can avoid its dire predictions."
16th May 2014
The beginning of the end for imported coal in India
International coal projects relying on new import markets such as India face major financial risks, according to a new report from the Institute for Energy Economics and Financial Analysis (IEEFA).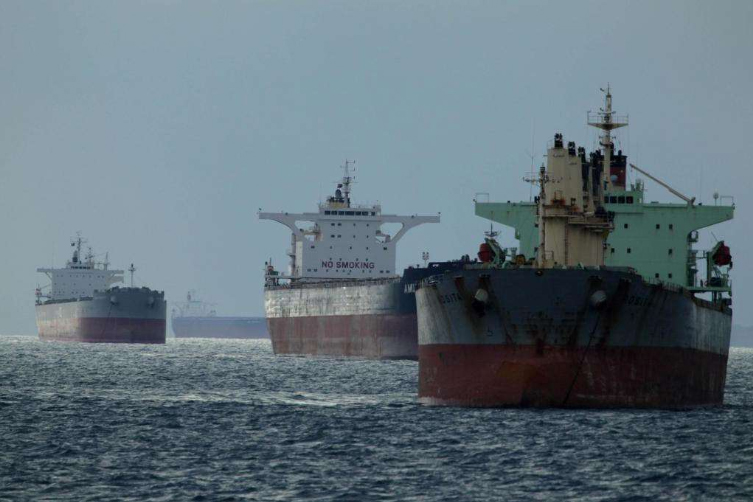 As Chinese coal demand growth continues to slow, attention is increasingly turning to India. The IEEFA's groundbreaking new report uses in-depth financial modelling to evaluate the prospect of India as the next big coal import market. The results demonstrate that fundamental financial problems facing the coal and coal-fired generation sector in India are made materially worse when imported coal is used.
"This report is a wake up call to global investors and industry, establishing the uneconomic basis of international coal projects which rely on India as a potential growth market," says Tim Buckley, Director of Energy Finance Studies at IEEFA.
Key findings of the report include:
Coal imported to India from the Galilee Basin in Australia would need a wholesale electricity price double India's current level to be viable, categorically discrediting the argument that it might alleviate India's energy poverty.


A key difference between coal-fired power generation and renewable energy is the issue of inflation: fossil fuels are inflationary while renewables are deflationary.


The cost of electricity generation from solar in India has fallen 65% in the last 3 years alone and double-digit declines are forecast to continue.


The financial modelling demonstrates that renewables not only start out cheaper than building new imported coal power capacity, but also get cheaper over time.


In contrast, the average price escalation for imported coal in India equates to 4% pa in Rupee terms because it requires purchasing this US$ denominated fuel.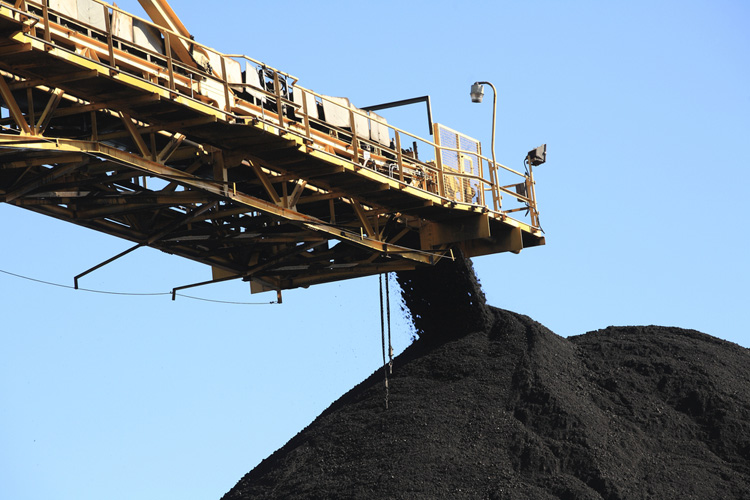 "India's perilous economic and financial situation creates further uncertainty for companies relying on its ability and willingness to import coal, with its negative implications for inflation, current account deficits, economic instability and energy security," Buckley said. "The good news is that renewables are increasingly affordable and effective: wind, solar and hydro can be built faster and cheaper, in addition to acting as a deflationary driver."
"The global coal industry's economic models are flawed, the world's poor won't be helped and the demand that is used to justify ruining the environment is an illusion. Savvy operators are getting out of coal."
The report contributes to mounting industry unease about the financial viability of Australian export coal. In September 2011, Gina Rinehart sold most of her coal assets in Queensland's Galilee Basin to Indian company, GVK.
Earlier this year, the Indian government unveiled plans to build a 4 gigawatt (GW) solar power plant – by far the world's largest – and there are plans for over 100 GW to be installed by 2030.
6th May 2014
The third National Climate Assessment is released
The U.S. government has today unveiled the third National Climate Assessment — the most comprehensive scientific review ever published of climate change and its impacts across the United States.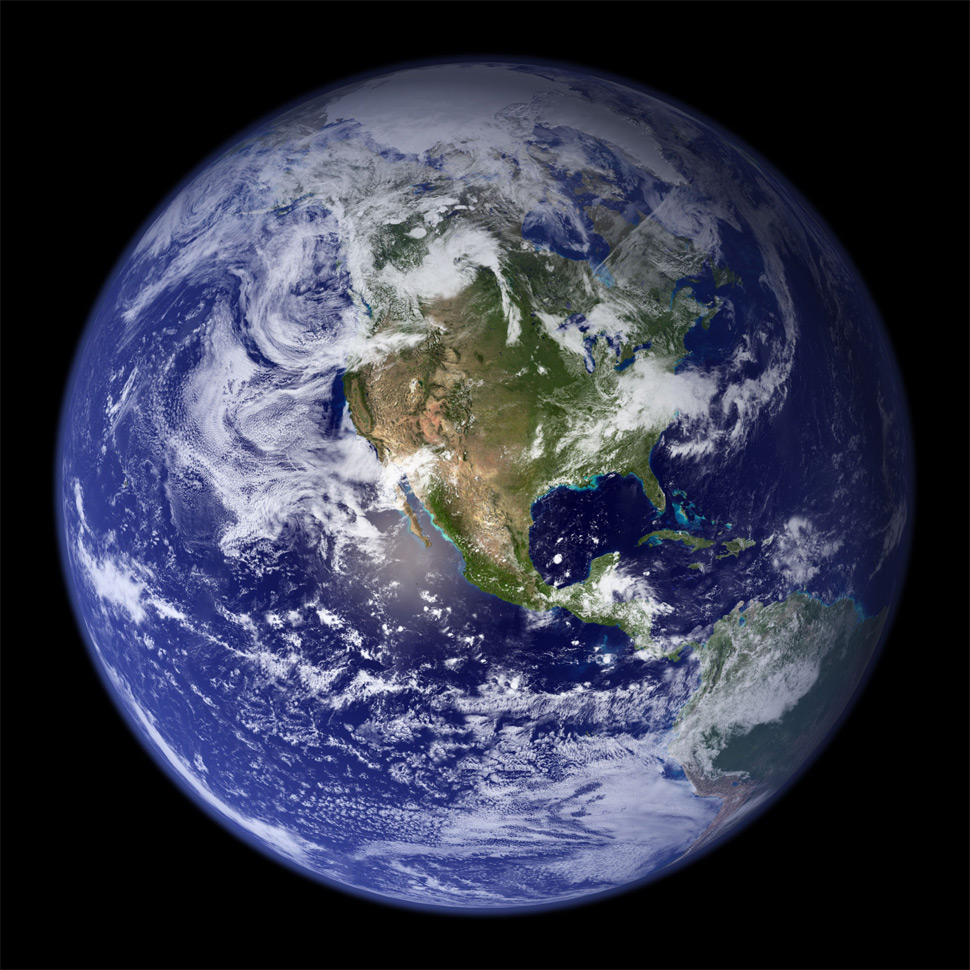 The findings in this National Climate Assessment underscore the need for urgent action to combat the threats from climate change, protect citizens and communities today, and build a sustainable future for tomorrow. It was developed over four years by hundreds of the nation's top climate scientists and technical experts – with input from the public and outside organisations gathered through town hall meetings, public-comment opportunities and technical workshops across the country. The third National Climate Assessment is the most authoritative and comprehensive knowledge base about how climate change is affecting America now, and what's likely to come over the next century.
To ensure that people, communities, businesses and decision makers have easy access to information about climate change, the report has been made available on a new website at www.globalchange.gov. Today's announcement delivers on a major commitment of the Climate Action Plan launched by President Obama last June – which lays out concrete steps to cut greenhouse gases, prepare America for climate change impacts, and lead international efforts to address what is arguably the 21st century's greatest challenge.
Among the key points in the National Climate Assessment:
• Temperatures are rising across the entire U.S.
Temperatures from 2001 to 2012 were hotter than any previous decade in every region of the United States. For the country as a whole, 2012 was the hottest individual year on record. One-third of the population experienced 100° temperatures for ten or more days.
• In 2012 alone, climate and weather disasters cost the American economy more than $100 billion.
Droughts, wildfires and floods are becoming more frequent and intense. Sea levels and storm surges are harming coastal areas. Public health threats associated with heat stress, air pollution and diseases carried by food, water and insects are increasing. The most vulnerable are children, the elderly and the poor.
• Global temperatures and CO2 levels continue to rise.
The global average temperature increased by over 0.8°C (1.5°F) between 1880 and 2012. On a geological timescale, this is spectacularly rapid. It is now believed that we need to avert an additional 2°C (3.6°F) temperature rise to avoid the most catastrophic impacts. Carbon is the biggest component of greenhouse gas pollution (82%), followed by methane (9%), nitrous oxide (6%) and fluorinated gases (3%). Power plants are the largest major source of emissions in the U.S., together accounting for roughly one-third of all domestic greenhouse gas pollution.
• Ocean acidification is worsening.
The oceans are currently absorbing about a quarter of the carbon dioxide emitted to the atmosphere annually and are becoming more acidic as a result, impacting marine ecosystems.
• We're making progress...
... thanks to stronger fuel economy standards (set to double the efficiency of cars and trucks by 2025); exponential growth of clean energy (including a ten-fold increase in solar generation and tripling of wind power since Obama took office); decreased carbon pollution (in 2012, greenhouse gas pollution in the U.S. fell to its lowest level in nearly 20 years); and targets for renewable energy and efficiency (35 states have renewable energy targets in place, and over 25 have set energy efficiency targets). The Environmental Protection Agency has proposed carbon pollution standards for new power plants.
• There is still much work to do.
While progress is now being made, resolving climate change will require long-term commitments and global cooperation between nations.
For more information, visit the official website at GlobalChange.gov
24th April 2014
Food shortages could be most critical world issue by mid-century
The world is only a few decades away from a major food crisis, according to a top scientist at the U.S. Agency for International Development.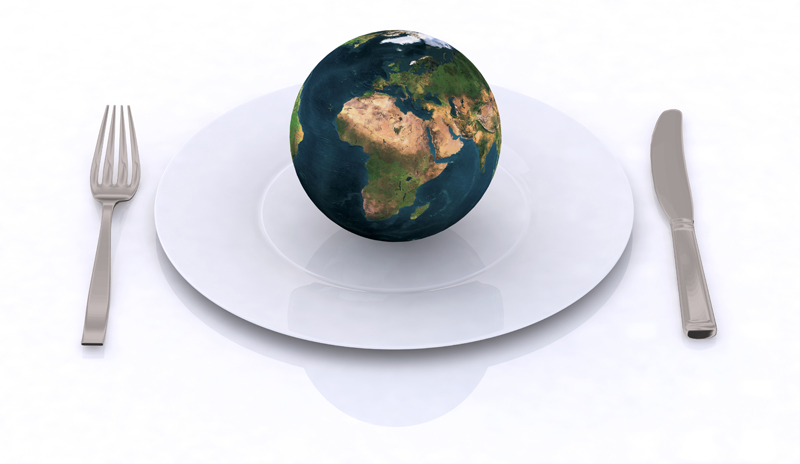 "For the first time in human history, food production will be limited on a global scale by the availability of land, water and energy," said Dr. Fred Davies, senior adviser for the agency's bureau of food security. "Food issues could become as politically destabilising by 2050 as energy issues are today."
Davies, who is also a Texas A&M AgriLife Regents Professor of Horticultural Sciences, addressed the North American Agricultural Journalists meeting in Washington, D.C. on the "monumental challenge of feeding the world."
Global population will increase 30 percent to 9 billion people by mid-century. However, that would require a 70 percent increase in food production to meet demand from the rising middle classes, he said.
"But resource limitations will constrain global food systems," Davies explained. "The increases currently projected for crop production from biotechnology, genetics, agronomics and horticulture will not be sufficient to meet food demand."
The ability to discover new ways to keep pace with food demand has been curtailed by cutbacks in spending on research, he added.
"U.S. agricultural productivity has averaged less than 1.2 percent per year between 1990 and 2007," he said. "More efficient technologies and crops will need to be developed — and equally important, better ways for applying these technologies locally for farmers — to address this challenge."
When new technologies are developed, they often do not reach the small-scale farmer worldwide.
"A greater emphasis is needed in high-value horticultural crops," he continued. "Those create jobs and economic opportunities for rural communities and enable more profitable, intense farming."
Horticultural crops, Davies noted, are 50 percent of the farm-gate value of all crops produced in the U.S. He also made the connection between the consumption of fruits and vegetables and chronic disease prevention and pointed to research centres in the U.S. that are making links between farmers, biologists and chemists, grocers, health care practitioners and consumers. That connection, he suggested, will also be vital in the push to grow enough food to feed people in the coming decades.
"Agricultural productivity, food security, food safety, the environment, health, nutrition and obesity – they are all interconnected," Davies said. One in eight people worldwide, he said, already suffers from chronic undernourishment and 75 percent of the world's chronically poor are in mid-income nations such as China, India, Brazil and the Philippines.
"The perfect storm for horticulture and agriculture is also an opportunity," Davies added. "Consumer trends – such as views on quality, nutrition, production origin and safety – impact what foods we consume. Also, urban agriculture favours horticulture." For example, he said, the fastest growing segment of new farmers in California is female, non-Anglos, who are "intensively growing horticultural crops on small acreages."
18th April 2014
World's first marijuana vending machines are unveiled in Colorado
In a sign of the changing times, marijuana is now publicly available from vending machines in Colorado. American Green, part of Tranzbyte Corporation, has begun distributing "Zazzz Machines" containing the drug. These utilise radio-frequency identification tags (RFID) to track the products, along with biometrics to verify a customer's age. They even accept Bitcoin, a new digital currency. The first machine was unveiled on 12th April and is located at the Herbal Elements store in Avon, Colorado. A recent Gallup poll showed a clear majority of Americans (58%) in favour of marijuana being made fully legal, with growing numbers admitting to have tried it. Colorado expects to collect nearly $100 million in tax revenue from recreational marijuana use this year – about 40% more than originally forecast.