27th June 2015
Two important breakthroughs in pancreatic cancer
Pancreatic cancer is among the deadliest known cancers, with a very low survival rate. Two separate but related studies were recently published that offer new hope for both detecting and treating the disease.
In the USA, the five-year survival rate for pancreatic cancer is only around 7 per cent. Progress towards finding a cure has been very slow compared to other types of cancer with only small, incremental advances over the last few decades. At the current rate of progress, it will take almost two centuries for the survival figure to reach 100 per cent (see "When will cancer be cured?"). As death rates from other cancers begin to fall, the Pancreatic Cancer Action Network predicts that pancreatic cancer will rise from the 4th to the 2nd leading cause of cancer death by 2020.
Part of what makes pancreatic cancer so deadly is the fact that it tends to be detected at a very late stage. By the time a patient knows they have it, options for treatment are very limited and in many cases it is already terminal. Improving the early detection and diagnosis of the illness to expose hidden tumours has been a major focus of research.
This week, a new study by the M.D. Anderson Cancer Centre, part of the University of Texas, was published in the journal Nature. The paper describes a protein that is found on exosomes (tiny particles released by cancer cells). This protein results in "cancer exomes" that are known as GPC1+ crExos. Researchers were able to distinguish – with 100% accuracy – between healthier patients with a benign pancreatitic disease, and those with early stage pancreatic cancer itself – based on the presence of this protein. Levels of the protein were much lower after surgical removal of tumours. This finding could lead to a blood test that would allow doctors to screen for pancreatic cancer much more effectively.
"GPC1+ crExos were detected in small amounts of serum from about 250 patients with pancreatic cancer with absolute specificity and sensitivity, importantly distinguishing patients with [non-cancerous] pancreatitis from those with early- and late-stage pancreatic cancer," says Dr. Raghu Kalluri, chair of Cancer Biology, in an accompanying press release. "This presents an unprecedented opportunity for informative early detection of pancreatic cancer and in designing potential curative surgical options."
In addition, he says: "GPC1+ crExos can be detected and isolated in blood samples that were stored in freezers almost 30 years ago, unlike circulating tumour cells (CTCs) that require large amounts of fresh blood. DNA, RNA and proteins can be isolated from cancer exosomes isolated from stored specimens for further genetic and biological analyses. Therefore, cancer exosomes are not just a biomarker – but isolating them provides a trove of cancer-specific information."
The study found that GPC1+ crExos detected the possibility of pancreatic cancer in mouse models, at a time when the mice showed no signs of pancreatic disease from MRI scans.
"Routine screening of the general population for pancreatic cancer using MRIs or CTs would be prohibitively expensive with the likelihood for many false positives," says David Piwnica-Worms, Ph.D., chair of Cancer Systems Imaging. "Our study suggests the potential for GPC1+ crExos as a detection and monitoring tool for pancreatic cancer in combination with imaging – with an emphasis on its application in early detection."
A second, separate paper was published this month in the journal Scientific Reports. This study explains how scientists from University College London (UCL) designed a new chemical compound, able to reduce the growth of pancreatic cancer tumours in mice by 80%. This compound – known as MM41 – can block faulty genes by targeting little knots in their DNA, called quadruplexes, which are very different from normal DNA and are especially found in faulty genes. It is confirmed that MM41 has a strong inhibiting effect on two genes – k-RAS and BCL-2 – both of which are found in the majority of pancreatic cancers.
The UCL team, led by Professor Stephen Neidle, conducted a small-scale trial involving two groups of eight mice with pancreatic tumours using different doses of the compound, twice a week for 40 days. A further control group received no treatment. The tumours in the group given the larger dose decreased by an average of 80% during the treatment period, and after 30 days, regrowth stopped in all the mice. For two of the mice in this group, the tumour disappeared completely with no signs of regrowth at all following the end of treatment, for a further 239 days (equivalent to the rest of their average natural life span).
Analysis of the mice tumours showed that the MM41 compound had been taken up into the nucleus of the cancer cells, showing that it was able to effectively target the pancreatic cancer tumour. No significant side effects were observed on the mice during the study: there was no damage to other tissue or organs and none of the mice showed any significant weight loss.
Discussing the results, Neidle explained: "This research provides a potentially very powerful alternative approach to the way that conventional drugs tackle pancreatic cancer, by targeting a very specific area of the DNA of faulty genes. One of the genes that MM41 blocks – the BCL-2 gene – is involved in regulating apoptosis, the body's natural process which forces cells to die if they become too damaged or unhealthy to be repaired. BCL-2 is present in high amounts in many tumours and helps cancer cells to survive, but when the BCL-2 gene is blocked by MM41 in mice, the cancer cells succumb to apoptosis and die."
Neidle stresses that although these results are exciting, MM41 is not ideal for trialling in humans and further refinements are needed: "We are now working to optimise this class of compounds, but it's clearly worthy of further investigation for potential use in treating pancreatic cancer in people."
19th June 2015
First full genome of a living organism sequenced and assembled using technology the size of smartphone
Researchers in Canada and the U.K. have for the first time sequenced and assembled de novo the full genome of a living organism, the bacteria Escherichia Coli, using Oxford Nanopore's MinION device – a genome sequencer that can fit in the palm of your hand.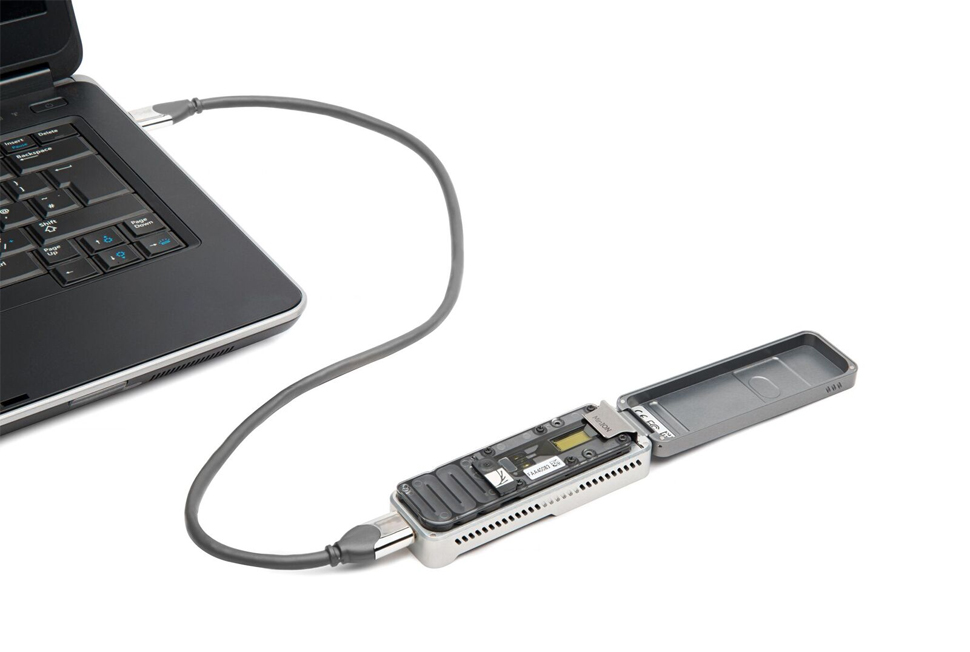 The findings, published this week in the journal Nature Methods, provide proof of concept for the technology and the methods lay the groundwork for using it to sequence full (as opposed to partial) genomes in increasingly more complex organisms – eventually including humans – said Jared Simpson, Principal Investigator at the Ontario Institute for Cancer Research and a lead author on the study.
"The amazing thing about this device is that it is many times smaller than a normal sequencer – you just attach it to a laptop using a USB cable," said Simpson. "And while our work is a demonstration of the capabilities of the technology, the most significant advance is in the methods. We were able to mathematically model nanopore sequencing and develop ways to reconstruct complete genomes off this tiny sequencer."
While standard sequencing platforms can either generate vast amounts of data, or read long enough stretches of the genome to allow complete reconstruction, the Nanopore device has the potential to achieve both goals, according to Simpson: "Long reads are necessary to assemble the most repetitive parts of genomes but we need a lot of reads if we want to sequence human genomes. The small size of the MinION suggests there is room to scale up and sequence larger and more complex samples," Simpson said.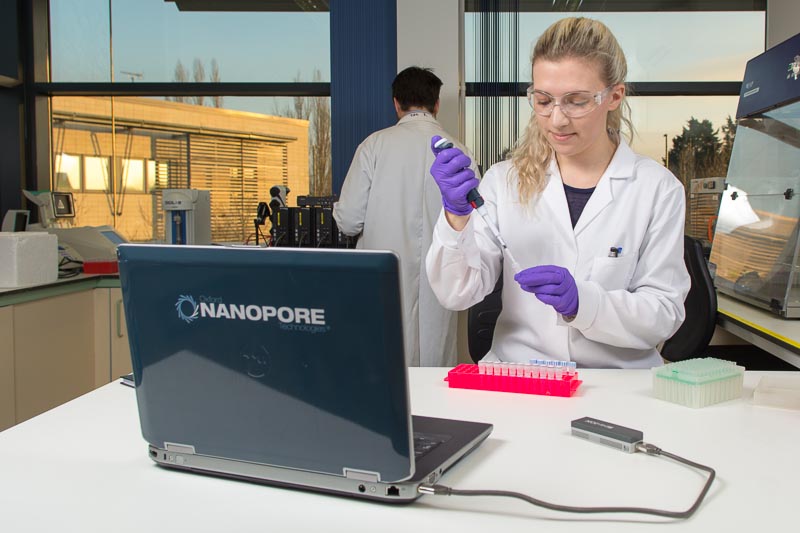 A drawback of the technology is that the single reads it produces are currently less accurate than the reads produced by larger devices. Strong bioinformatics tools are needed to correct errors. The methods Simpson and colleagues developed are able to overcome the error rate and compute a more accurate final sequence.
"This was a fantastic example of a successful long distance research collaboration between Canada and the U.K.," said Dr. Nicholas Loman, a co-lead author on the paper and an Independent Research Fellow from the Institute of Microbiology and Infection at University of Birmingham. "We explored new ways of working, including hosting a hackathon to explore new algorithm development and using shared computing resources on the Medical Research Council funded Cloud Infrastructure for Microbial Bioinformatics (CLIMB) based in the U.K. Midlands and Wales."
The method of assembly the authors devised had three stages. First, overlaps between sequence reads are detected and corrected using a multiple alignment process. Then the corrected reads are assembled using the Celera assembler and finally the assembly is refined using a probabilistic model of the electric signals caused by DNA moving through the nanopore.
"This work has incredible potential," said Dr. Tom Hudson, President and Scientific Director of the Ontario Institute for Cancer Research. "Scaled up, this technology could one day be used to sequence tumour genomes. The device's portable nature would allow for sequencing to become far more accessible, bringing the option of more personalised diagnosis and treatment to more patients."
As the speed, accuracy and cost of whole genome sequencing continues to improve, a wide range of practical applications will become possible. Investigators at crime scenes, for example, could analyse biological evidence without having to return to the laboratory. Foreign aid workers in developing nations could identify viruses and verify water quality. Food inspectors could check for harmful pathogens in restaurants. Wildlife biologists could study genes in the field.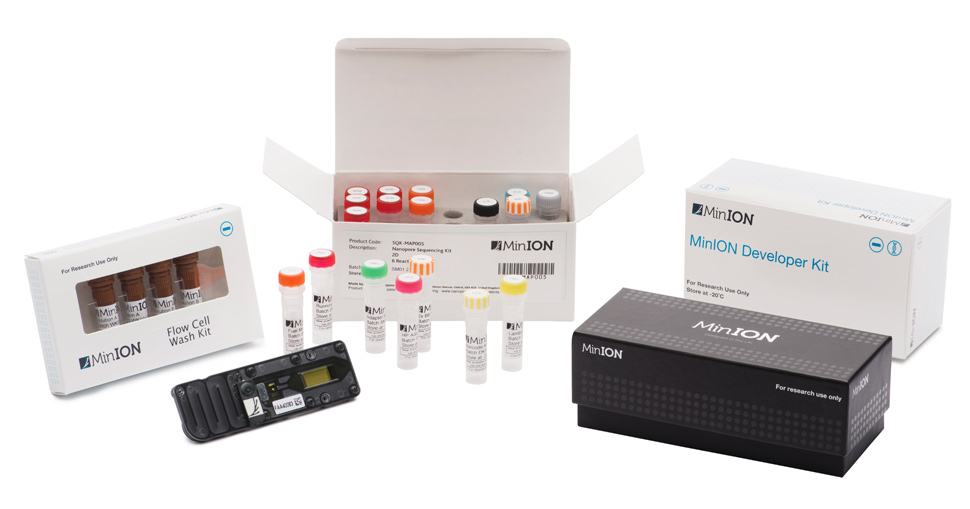 18th June 2015
World's most lifelike bionic hand will transform the lives of amputees
A congenital amputee from London has become the first user in the UK to be fitted with a new prosthetic hand that launches this week and sets a new benchmark in small myoelectric hands.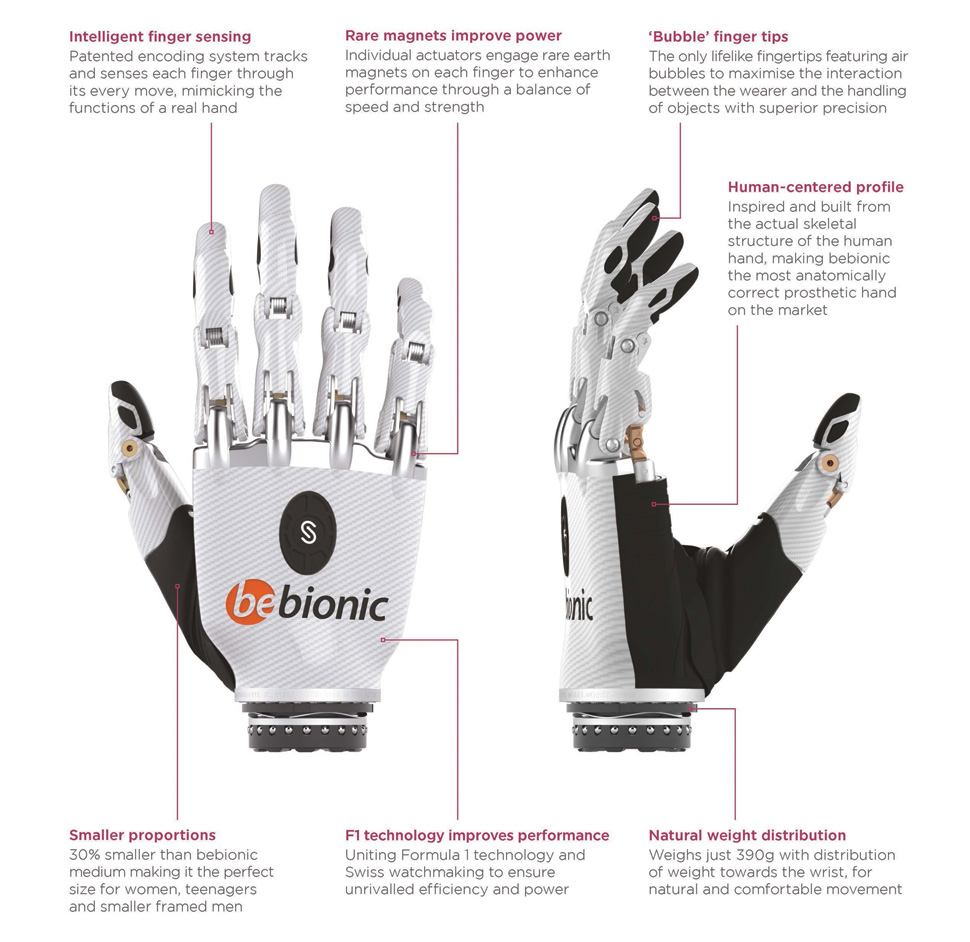 Developed using Formula 1 technology and specifically in scale for women and teenagers, the bebionic small hand is built around an accurate skeletal structure with miniaturised components designed to provide the most true-to-life movements.
The bebionic small hand, developed by prosthetic experts Steeper, will enable fundamental improvements in the lives of thousands of amputees across the world. The hand marks a turning point in the world of prosthetics as it perfectly mimics the functions of a real hand via 14 different precision grips. A bionic extension of the arm that enables the utmost dexterity will enable amputees to engage in a range of activities that would have previously been complex and unmanageable.
Nicky Ashwell, 29, born without a right hand, received Steeper's latest innovation at a fitting by London Prosthetics Centre, a private facility providing expert services in cutting-edge prosthetics. Before being fitted with the bebionic small hand, Nicky would use a cosmetic hand without movement; as a result, Nicky learned to carry out tasks with one hand. The bebionic small hand has been a major improvement to Nicky's life, enabling her to do things previously impossible with one hand such as riding a bike, gripping weights with both hands, using cutlery and opening her purse.
Nicky, who is a Product Manager at an online fashion forecasting and trend service, said: "When I first tried the bebionic small hand it was an exciting and strange feeling; it immediately opened up so many more possibilities for me. I realised that I had been making life challenging for myself when I didn't need to. The movements now come easily and look natural; I keep finding myself being surprised by the little things, like being able to carry my purse while holding my boyfriend's hand. I've also been able to do things never before possible like riding a bike and lifting weights."
Bebionic small hand works using sensors triggered by the user's muscle movements that connect to individual motors in each finger and powerful microprocessors. The technology comprises a unique system which tracks and senses each finger through its every move – mimicking the functions of a real hand. Development follows seven years of research and manufacturing, including the use of Formula 1 techniques and military technology along with advanced materials including aerograde aluminium and rare Earth magnets.
Ted Varley, Technical Director at Steeper said, "Looking to the future, there's a trend of technology getting more intricate; Steeper has embraced this and created a smaller hand with advanced technology that is suitable for women and teenagers. An accurate skeletal structure was firstly developed, with the complex technology then specifically developed to fit within this in order to maintain anatomical accuracy. In other myoelectric hands the technology is developed first, at the expense of the lifelikeness."
Bebionic small hand at a glance:
• Contains 337 mechanical parts
• 14 grip patterns and hand positions to allow a range of precision movements
• Weighs approximately 390g – the same as a large bar of Galaxy chocolate
• 165mm from base to middle fingertip – the size of an average woman's hand
• Strong enough to handle up to 45kg – around the same as 25 bricks
• The only multi-articulated hand with patented finger control system using rare Earth magnets
• Specifically designed with women, teenagers and smaller-framed men in mind
21st May 2015
Brain plasticity restored in older mice
Scientists have reactivated neuroplasticity in older mice, restoring their brains to a more youthful state. In the future, this treatment could be replicated in human patients.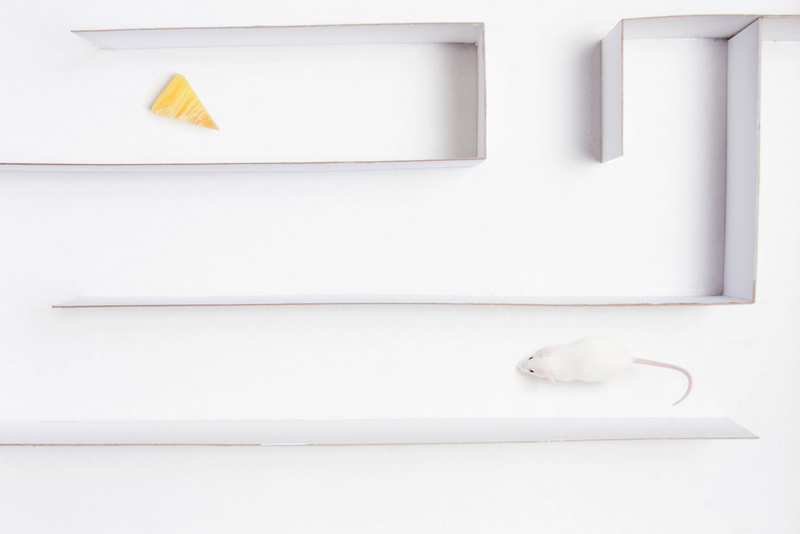 In the adult brain, connections are difficult to change – while in children, novel experiences rapidly mould new connections during critical periods of their brain development.
At the University of California, Irvine, neurobiologist Sunil Gandhi and colleagues wanted to know whether the flexibility of the juvenile brain could be restored to the adult brain. Apparently, it can: they've successfully re-created a critical juvenile period in the brains of adult mice. In other words, the researchers have reactivated "brain plasticity" – the rapid and robust changes in neural pathways and synapses as a result of learning and experience. Their breakthrough could lead to new treatments for developmental brain disorders such as autism and schizophrenia.
The scientists achieved this by transplanting a certain type of embryonic neuron into the brains of adult mice. The transplanted neurons express GABA – a chief inhibitory neurotransmitter that aids in motor control, vision and other cortical functions. Just as older muscles lose youthful flexibility, older brains lose plasticity. But in the Gandhi study, the transplanted GABA neurons created a new period of heightened plasticity that allowed for vigorous rewiring of the adult brain. In a sense, old brain processes became young again.
In early life, normal visual experience is crucial to properly wire connections in the visual system. Impaired vision during this time leads to a long-lasting visual deficit known as amblyopia. In an attempt to restore normal sight, the researchers transplanted GABA neurons into the visual cortex of adult amblyopic mice.
"Several weeks after transplantation, when the donor animal's visual system would be going through its critical period, the amblyopic mice started to see with normal visual acuity," said Melissa Davis, a postdoctoral fellow and lead author of the study.
These results raise hopes that GABA neuron transplantation might have future clinical applications. This line of research is also likely to shed light on the basic brain mechanisms that create critical periods.
"These experiments make clear that developmental mechanisms located within these GABA cells control the timing of the critical period," said Gandhi.
He added that the findings point to the use of GABA cell transplantation to enhance retraining of the adult brain after injury. Furthermore, this work sparks new questions as to how these transplanted GABA neurons reactivate plasticity – the answers to which might lead to therapies for currently incurable brain disorders.
10th May 2015
3-D technology detects 40 percent more breast cancers than mammography
A new 3-D technology known as tomosynthesis has been shown to detect 40 percent more breast cancers than mammography, while also lowering the radiation dose.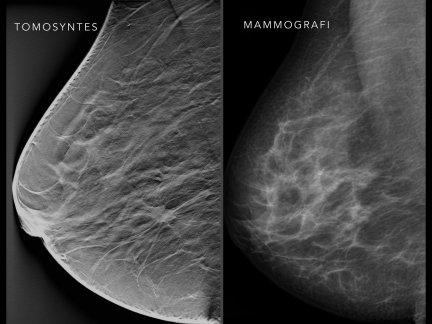 Breast cancer is the most common type of cancer in women worldwide. More than 1.7 million cases were diagnosed in 2012, with half a million deaths in the same year. Tomosynthesis detects 40% more breast cancers than traditional mammography does, according to a major screening study from Lund University, Sweden. This is the first large-scale study to compare the screening method with regular mammograms. The new 3-D X-ray technique is also more comfortable for women, as breast compression is halved. A total of 7,500 women aged 40–74 took part in the first half of the study, which formed the basis for the findings.
"We see a change as inevitable. Breast tomosynthesis will be introduced, it is just a question of when and on what scale," explains Sophia Zackrisson and Kristina Lång, radiologists at Skåne University Hospital in Malmö and researchers at Lund University.
Breast tomosynthesis works on the same principle as tomography. This means that X-ray images of the breast are acquired from different angles, which can then show multiple thin layers of the breast. This is compared with a traditional mammography, where all the breast tissue is reproduced in a single 2-D image, which can hinder the early detection of tumours.
The new technique also reduces discomfort and pain, because the breast does not have to be compressed as firmly as in the current examination technique. This could lead to higher levels of participation in future screening programmes. Among the other advantages are lower radiation doses than in traditional mammography, and the ready availability of the equipment on the market, which would facilitate a transition.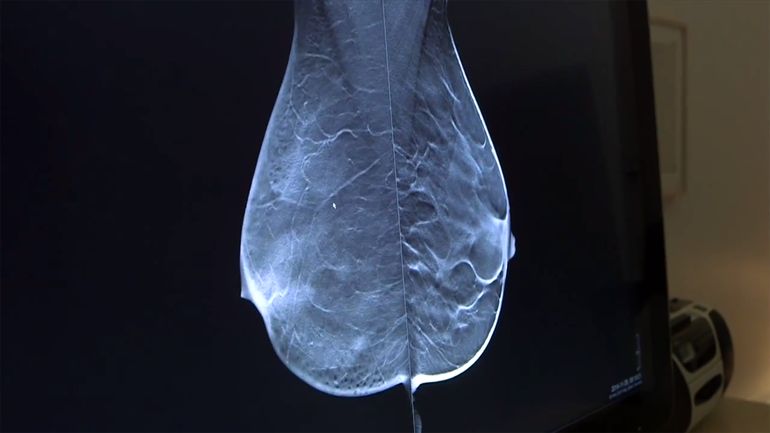 However, there are a few challenges remaining before the method can be introduced on a large scale. As with other screening methods, there is a risk of overdiagnosis (in mammography screening, the figure is 10–20 per cent). The researchers do not know what that number is for tomosynthesis, and further studies are needed to investigate the rate of overdiagnosis with tomosynthesis.
The study found that there was an increase in the recall rate, meaning more healthy women with benign lesions were recalled for further testing. This is a major drawback in screening, says Kristina Lång, as it can cause unnecessary psychological stress.
The ongoing research will also look at costs. Breast tomosynthesis is a somewhat more expensive technique.
"We see five to ten years from now as a possible timeframe for the large-scale introduction of the technique. There is also an aspiration for more personalised screening, and breast tomosynthesis could therefore be one of several methods used", concludes Sophia Zackrisson.
30th April 2015
Rubella has been eradicated from the Americas
The World Health Organisation (WHO) has officially declared that rubella – also known as the German measles – has been eradicated from the Western Hemisphere.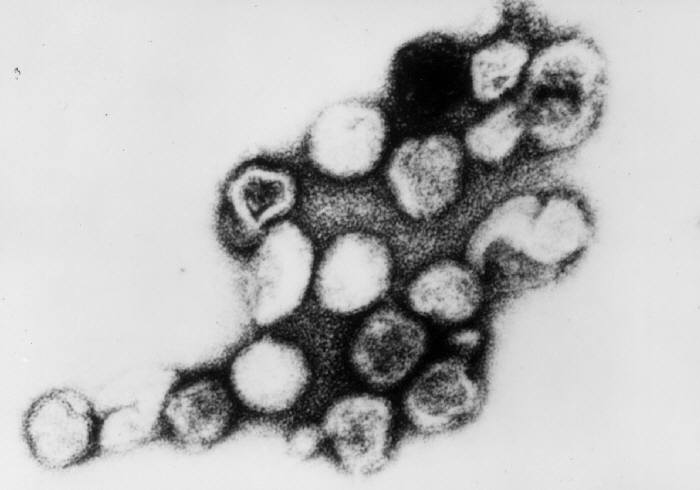 The Americas region has become the first in the world to be declared free of endemic transmission of rubella, a contagious viral disease that can cause multiple birth defects, as well as foetal death when contracted by women during pregnancy. This achievement culminates a 15-year effort that involved widespread administration of the measles, mumps and rubella (MMR) vaccine throughout the Western Hemisphere.
The declaration, made by an international expert committee during a meeting at the Pan American Health Organisation/World Health Organisation (PAHO/WHO), makes rubella the third disease to be eliminated from the Americas – following the regional eradication of smallpox in 1971 and the elimination of polio in 1994. Congenital rubella syndrome (CRS) becomes the fourth.
"The elimination of rubella from the Americas is a historic achievement that reflects the collective will of our region's countries to work together to achieve ambitious public health milestones," said PAHO/WHO Director, Carissa Etienne. "Ours was the first region to eradicate smallpox, first to eliminate polio, and now the first to eliminate rubella. All four achievements prove the value of immunisation and how important it is to make vaccines available even to the remotest corners of our hemisphere."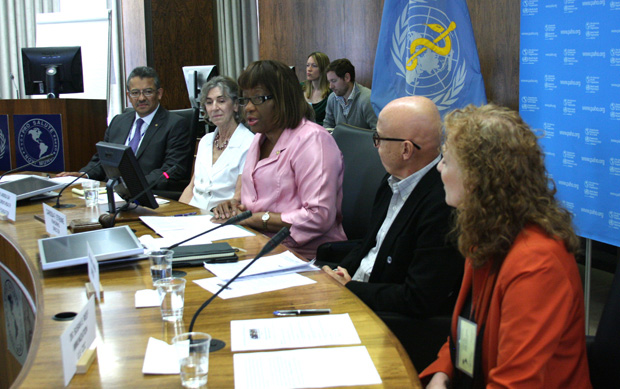 "Three years ago, governments agreed a Global Vaccine Action Plan. One of the plan's targets is to eliminate rubella from two WHO regions by end-2015. I congratulate the Americas Region for being the first region to achieve this," said Dr Margaret Chan, director general of the World Health Organisation.
Rubella, also known as German measles, caused widespread outbreaks throughout the Americas before the introduction of the MMR vaccine. Although the virus usually causes mild or asymptomatic infections in children and adults, when contracted by women early in pregnancy it can trigger miscarriage or CRS, an array of birth defects that includes blindness, deafness, and congenital heart defects. Before mass-scale rubella vaccination up to 20,000 or more children were born with CRS each year in Latin America and the Caribbean, while over 158,000 rubella cases were reported in 1997 alone. In the United States, 20,000 infants were born with CRS during the last major rubella outbreak (1964-65).
The last endemic (local origin) cases of rubella and CRS were reported in the Americas during 2009. Because the virus continues to circulate in other parts of the world, imported cases from outside the Americas have continued to be reported. Experts reviewed evidence provided by PAHO/WHO and concluded there was no endemic transmission of rubella or CRS for five consecutive years – exceeding the three-year requirement for declaring the disease eliminated. Other regions hoping to follow next include Eastern Europe, Russia and Central Asia.
"The fight against rubella has taken more than 15 years, but it has paid off with what I believe will be one of the most important Pan-American public health achievements of the 21st century," said Etienne. "Now it's time to roll up our sleeves and finish the job of eliminating measles as well."
24th April 2015
Human embryos genetically modified by Chinese scientists
In a world first, researchers at Sun Yat-sen University in Guangzhou, China, admit to having edited the genome of live human embryos to see the effect on a fatal blood disorder, thalassaemia.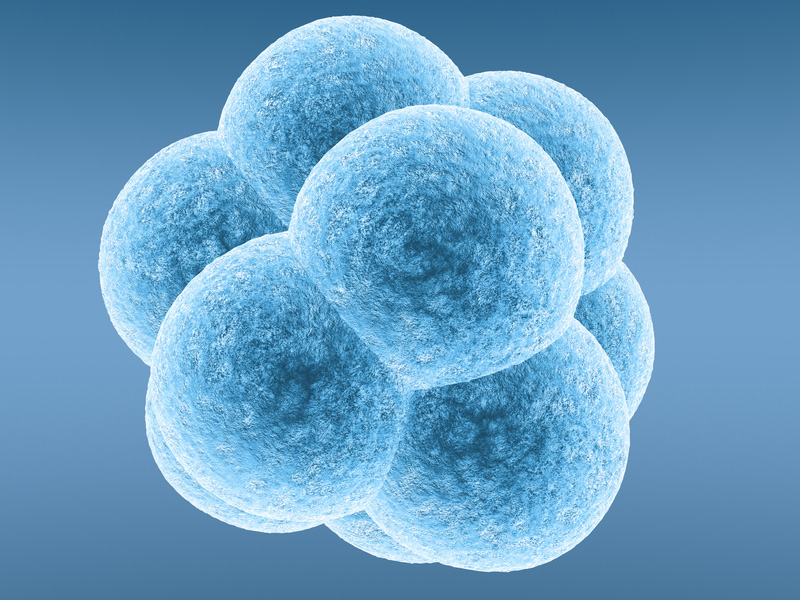 The research is banned in Europe – but Chinese scientists have confirmed that they recently edited the DNA of human embryos for the very first time. Researchers at Sun Yat-sen University, led by Junjiu Huang, have tried to ease concerns by explaining that they used non-viable embryos, which cannot result in a successful live birth, that were obtained from local fertility clinics. Huang's team used a revolutionary new technique known as CRISPR/Cas9, discovered by scientists at MIT.
A total of 86 embryos were injected with the Cas9 protein and left for two days while the gene-editing process took place. Of these, 71 survived and subsequent tests revealed that 28 were successfully spliced, but only a fraction contained the genetic material needed to prevent the fatal blood disorder thalassaemia. Unexpected mutations were also noticed in the genes.
"I think that this is a significant departure from currently accepted research practice," said Shirley Hodgson, Professor of Cancer Genetics, St George's University of London. "Can we be certain that the embryos that the researchers were working on were indeed non-viable? Any proposal to do germline genetic manipulation should be very carefully considered by international regulatory bodies before it should be considered a serious research prospect."
"This news emphasises the need for an immediate global ban on the creation of GM designer babies," comments Dr David King, director of UK watchdog Human Genetics Alert. "It is critical that we avoid a eugenic future in which the rich can buy themselves a baby with built-in genetic advantages. It is entirely unnecessary since there are already many ethical ways to avoid thalassaemia. This research is a classic example of scientific careerism – assuring one's place in the history books even though the research is unnecessary and unethical."
"The study is a landmark, as well as a cautionary tale," says George Daley, a stem-cell biologist at Harvard Medical School in Boston. "Their study should be a stern warning to any practitioner who thinks the technology is ready for testing to eradicate disease genes."
The research appears in the journal Protein and Cell after the prestigious journals Nature and Science refused to publish it on ethical grounds.