27th November 2014
A vaccine to prevent Ebola has shown promising results in a Phase 1 human clinical trial. The current outbreak in West Africa has resulted in almost 16,000 cases and 6,000 deaths.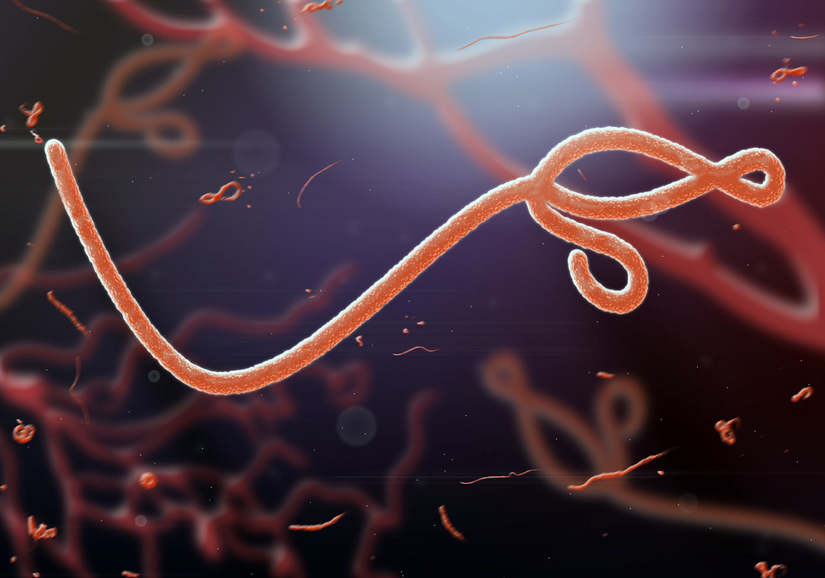 An experimental vaccine to halt the Ebola virus was well-tolerated and produced immune system responses in all 20 healthy adults who received it in a Phase 1 clinical trial conducted by researchers from the National Institutes of Health (NIH). The candidate vaccine, which was co-developed by the NIH's National Institute of Allergy and Infectious Diseases (NIAID) and GlaxoSmithKline (GSK), was tested at the NIH Clinical Centre in Bethesda, Maryland. These interim results are reported online in advance of print in the New England Journal of Medicine.
"The unprecedented scale of the current Ebola outbreak in West Africa has intensified efforts to develop safe and effective vaccines, which may play a role in bringing this epidemic to an end and undoubtedly will be critically important in preventing future large outbreaks," said NIAID Director Anthony S. Fauci, M.D. "Based on these positive results from the first human trial of this candidate vaccine, we are continuing our accelerated plan for larger trials to determine if the vaccine is efficacious in preventing Ebola infection."
The candidate vaccine contains segments of genetic material from two Ebola virus species – Sudan and Zaire. This material is delivered by a carrier virus (chimpanzee-derived adenovirus 3 or cAd 3) that causes a common cold in chimpanzees but causes no illness in humans. The candidate vaccine does not contain Ebola virus and cannot cause Ebola virus disease.
The trial enrolled volunteers between the ages of 18 and 50. Ten volunteers received an intramuscular injection of vaccine at a lower dose and 10 received the same vaccine at a higher dose. At two weeks and four weeks following vaccination, the researchers tested the volunteers' blood to determine if anti-Ebola antibodies were generated. All 20 volunteers developed such antibodies within four weeks of receiving the vaccine. Antibody levels were higher in those who received the higher dose vaccine.
Researchers also analysed the participants' blood to learn whether the vaccine prompted production of immune system cells called T cells. A recent study found that non-human primates inoculated with the candidate NIAID/GSK vaccine developed both antibody and T-cell responses, and that these were sufficient to protect vaccinated animals from disease when they were later exposed to high levels of the Ebola virus.
The experimental NIAID/GSK vaccine did induce a T-cell response in many of the volunteers – including production of CD8 T cells – which may be an important part of immune protection against Ebola viruses. Four weeks after vaccination, CD8 T cells were detected in two volunteers who had received the lower dose vaccine and in seven of those who had received the higher dose.
"We know from previous studies in non-human primates that CD8 T cells played a crucial role in protecting animals that had been vaccinated with this NIAID/GSK vaccine and then exposed to otherwise lethal amounts of Ebola virus," said Julie E. Ledgerwood, D.O., a VRC researcher and the trial's principal investigator. "The size and quality of the CD8 T cell response we saw in this trial are similar to that observed in non-human primates vaccinated with the candidate vaccine."
There were no serious adverse effects observed in any of the volunteers, although two people who received the higher dose vaccine did develop a briefly lasting fever within a day of vaccination.
13th November 2014
Genomes of the world's oldest people are published
The genomes from 17 of the oldest people have been published. Researchers were unable to find genes associated with extreme longevity.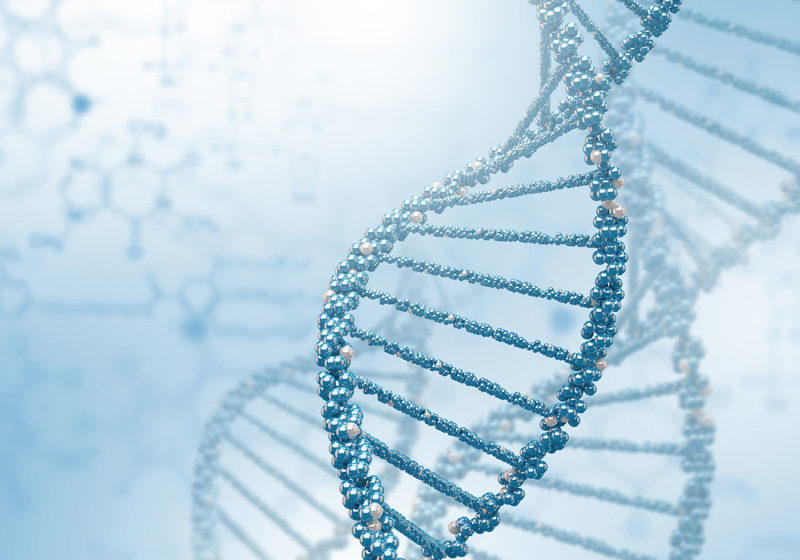 Supercentenarians are the world's oldest people, living beyond 110 years of age. There are 74 alive worldwide, with 22 in the USA. The longest confirmed human lifespan on record is that of Jeanne Calment (1875–1997), a French woman who reached 122 years and 164 days. The oldest person alive today is Misao Okawa, a Japanese woman aged 116. She is the last living Japanese person to have been born during the 1800s.
In a study published yesterday by the journal PLOS ONE, whole-genome sequencing was performed on 17 supercentenarians to explore the genetic basis underlying extreme human longevity. The researchers – Hinco Gierman and colleagues from Stanford University – were unable to find any rare protein-altering variants significantly associated with extreme longevity compared to control genomes. However, they did find that one supercentenarian carries a variant associated with a heart condition, which had little or no effect on his/her health, as this person lived over 110 years. The authors say it is recommended by the American College of Medical Genetics and Genomics to report the results to this individual as an incidental finding.
Although the authors didn't find significant association with extreme longevity, they have publicly published the genomes, making them available as a resource for future studies on longevity.
10th November 2014
Synthetic platelets could accelerate healing of injuries
Basic wound healing has been advanced with a synthetic platelet that accumulates at sites of injury, clots and stops bleeding three times faster. The synthetic platelets have realistic size, disk-shape, flexibility, and the same surface proteins as real platelets.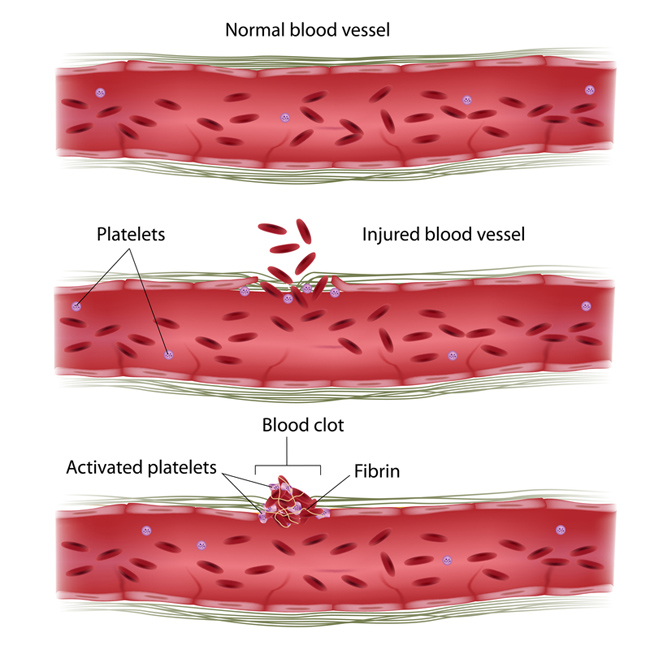 Artificial platelets made by the University of California and Case Western Reserve University have been shown to halt bleeding in mouse experiments much faster than nature can on its own. For the first time, they have been able to integratively mimic the shape, size, flexibility and surface chemistry of real blood platelets on albumin-based particle platforms. The researchers believe these four design factors together are vital for inducing clots to form faster at vascular injury sites while preventing harmful clots from forming elsewhere in the body.
The new technology, reported in the journal ACS Nano, is aimed at stemming bleeding in patients suffering from traumatic injury, undergoing surgeries or suffering clotting disorders from platelet defects or a lack of platelets. Further, it could be used to deliver drugs to target sites in patients suffering atherosclerosis, thrombosis or other platelet-involved pathologic conditions.
Anirban Sen Gupta, associate professor of biomedical engineering at Case Western Reserve, previously designed peptide-based surface chemistries that mimic the clot-relevant activities of real platelets. Building on this work, he now focuses on incorporating morphological and mechanical cues that are naturally present in platelets to further refine their design.
"Morphological and mechanical factors influence the margination of natural platelets to the blood vessel wall, and only when they are near the wall can the critical clot-promoting chemical interactions take place," he said.
These cues motivated Sen Gupta to team up with Samir Mitragotri, a professor of chemical engineering at the University of California. In his laboratory, Mitragotri has recently developed albumin-based technologies to mimic the geometry and mechanical properties of red blood cells and platelets. Together, the team has developed artificial platelet-like nanoparticles (PLNs) that combine morphological, mechanical and surface chemical properties of natural platelets.

The researchers believe this refined design can simulate natural platelet's ability to collide effectively with larger and softer red blood cells in systemic blood flow. The collisions cause "margination" – pushing the platelets out of the main flow and closer to the blood vessel wall – increasing the probability of them interacting with an injury site. The surface coatings enable the artificial platelets to anchor to injury-site-specific proteins, von Willebrand Factor and collagen, while inducing the natural and artificial platelets to aggregate faster at the injury site.
Testing in mouse models showed that injection of the artificial platelets formed clots at the site of injury three times faster than natural platelets alone in the control mice. The ability to interact selectively with injury site proteins, as well as remaining mechanically flexible like natural platelets, enables these artificial versions to safely ride through the smallest of blood vessels without causing damage.
Albumin, a protein found in blood serum and eggs, is already used in cancer drugs and considered a safe material. Artificial platelets that don't become involved in a clot and continue to circulate are metabolised within one to two days. The researchers believe their new artificial platelet design may be even more effective in larger volume flows where margination to the blood vessel wall is more prominent. They will soon begin testing that capability.
In addition to stemming bleeding, Sen Gupta believes this technology could also be useful in delivering clot-busting medicines directly to clots, to treat heart attack or stroke without having to systemically suspend the body's coagulation mechanism. The artificial platelets may also be used to deliver cancer medicines to metastatic tumours with high platelet interactions.
5th November 2014
Scientists uncover potential drug to tackle 'undruggable' fault in third of cancers
Scientists have found a possible way to halt one of the most common faults in many types of cancer, according to research presented at the National Cancer Research Institute (NCRI) Cancer Conference in Liverpool today.
| | |
| --- | --- |
| | Molecular structure of KRAS, part of the Ras family of proteins. The 3 Ras genes (HRAS, KRAS, and NRAS) are the most common oncogenes in human cancer. |
A team of scientists at the Max Planck Institute of Molecular Physiology in Germany has uncovered a new strategy and new potential drug to target an important signalling protein in cells called Ras, which is faulty in a third of cancers. When the Ras protein travels from the centre of a cell to the edge of the cell membrane, it becomes 'switched on' and sends signals which tell cells to grow and divide. Faulty versions of this protein cause too many of these signals to be produced – leading to cancer.
For decades, scientists have been attempting to target Ras, but with little success. The reason the protein is so difficult to target is because it lacks an obvious spot on its surface that potential drug molecules can fit into in order to switch it off, like a key closing a lock.
But now the researchers have shown that instead of directly targeting the faulty protein itself, they can stop it moving to the surface of the cell by blocking another protein which transports Ras – preventing it from triggering cancer in the first place. By targeting a link in the chain reaction that switches on the Ras protein, the scientists have opened opportunities to develop new treatments in the future.
Dr Herbert Waldmann at the Max Planck Institute of Molecular Physiology, said: "We've been scratching our heads for decades to find a solution to one of the oldest conundrums in cancer research. And we're excited to discover that it's actually possible to completely bypass this cancer-causing protein rather than attack it directly.
"We're making new improvements on compounds for potential drugs, although the challenge still lies in developing a treatment that exploits this discovery without ruining the workings of healthy cells."
Professor Matt Seymour, clinical research director at the NCRI: "This is an exciting approach to targeting one of the most common faults in cancer, which could lead to a new way of treating the disease. The research is still at a very early stage, and it will be years before it can benefit patients – but it is a key step forward in the field."
28th October 2014
Blood vessels grown from stem cells in just seven days
Using stem cells from only 25 millilitres of blood, researchers have grown new blood vessels in just seven days – compared to a month for the same process using bone marrow.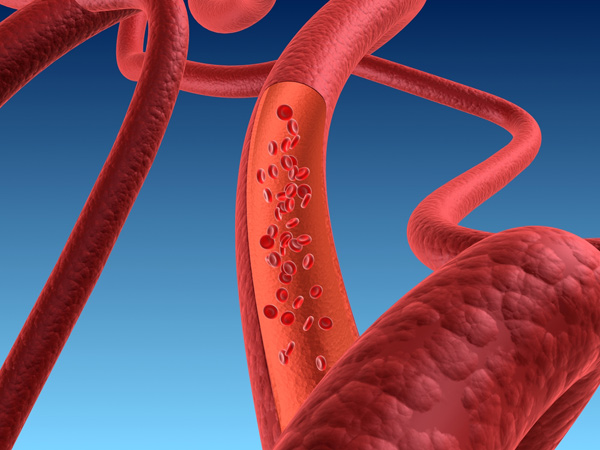 Technology for making new tissues from stem cells has taken a huge leap forward. Two tablespoons of blood are all that is needed to grow a brand new blood vessel in just seven days. This breakthrough is reported from Sahlgrenska Academy and Sahlgrenska University Hospital in Gothenburg, Sweden and published in the journal EBioMedicine.
Three patients, all young children, were missing a vein that goes from the gastrointestinal tract to the liver. The procedure was planned and carried out by Suchitra Sumitran-Holgersson (Professor of Transplantation Biology at Sahlgrenska Academy), and Michael Olausson (Surgeon/Medical Director of the Transplant Centre and Professor at Sahlgrenska Academy).
"We used the stem cells of the patients to grow a new blood vessel that would permit the two organs to collaborate properly," says Michael Olausson.
In developing their new technique, however, they found a way to extract stem cells without taking them from the bone marrow.
"Drilling in the bone marrow is very painful," explains Professor Sumitran-Holgersson. "It occurred to me that there must be a way to obtain the cells from the blood instead."
The fact that the patients were so young fuelled her passion to look for a new approach. The method involved taking 25 millilitres (about 2 tablespoons) of blood, the minimum quantity needed to obtain enough stem cells. Sumitran-Holgersson's idea turned out to surpass her wildest expectations – the extraction procedure worked perfectly the very first time.
"Not only that, but the blood itself accelerated growth of the new vein," she says. "The entire process took only a week, as opposed to a month in the [case of bone marrow]. The blood contains substances that naturally promote growth."
Perhaps in the future, these substances might be exploited more fully, to reduce growth times even further.
So far, the team has treated three patients. Two of the three are still doing well and have veins that are functioning as they should. In the third case, the child is under medical surveillance and the outcome is more uncertain. The team is confident they can make further progress.
"We believe that this technological progress can lead to dissemination of the method for the benefit of additional groups of patients, such as those with varicose veins or myocardial infarction, who need new blood vessels," says Professor Holgersson. "Our dream is to be able to grow complete organs as a way of overcoming the current shortage from donors."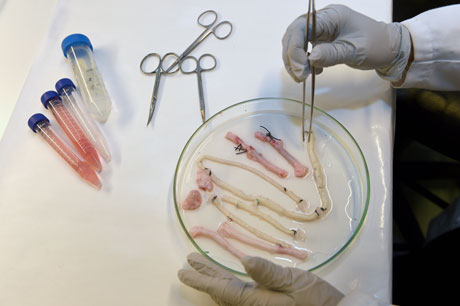 27th October 2014
Toxic stem cells to fight brain tumours
Scientists at Harvard have announced a new method of using toxic stem cells to fight brain tumours, without killing normal cells or themselves. This procedure could be ready for human clinical trials within five years.
Brain cancer has a five-year survival rate of only 35% (see "When will cancer be cured?"). Harvard Stem Cell Institute scientists at Massachusetts General Hospital have devised a new way to use stem cells in the fight against this disease. A team led by neuroscientist Khalid Shah, PhD, now has a way to genetically engineer stem cells able to produce tumour-killing toxins.
In the AlphaMed Press journal STEM CELLS, Shah's team shows how the toxin-secreting stem cells can be used to eradicate cancer cells remaining in mouse brains after their main tumour has been removed. The stem cells are placed at the site encapsulated in a biodegradable gel. This method solves the delivery issue that probably led to the failure of recent clinical trials aimed at delivering purified cancer-killing toxins into patients' brains. Shah and his team are currently pursuing FDA approval to bring this and other stem cell approaches developed by them to clinical trials.
"Cancer-killing toxins have been used with great success in a variety of blood cancers – but they don't work as well in solid tumours, because the cancers aren't as accessible and the toxins have a short half-life," explains Shah. "A few years ago, we recognised that stem cells could be used to continuously deliver these therapeutic toxins to tumours in the brain, but first we needed to genetically engineer stem cells that could resist being killed themselves by the toxins. Now, we have toxin-resistant stem cells that can make and release cancer-killing drugs."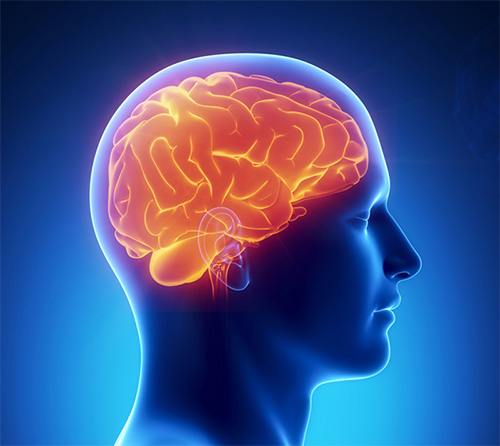 Cytotoxins are deadly to all cells – but since the late 1990s, researchers have been able to "tag" toxins in such a way that they only enter cancer cells with specific surface molecules; making it possible to get a toxin into a cancer cell without posing a risk to normal cells. Once inside of a cell, the toxin disrupts the cell's ability to make proteins and, within days, the cell starts to die.
Shah's stem cells escape this fate because they are made with a mutation that doesn't allow the toxin to act inside the cell. The toxin-resistant stem cells also have an extra bit of genetic code that allows them to make and secrete the toxins. Any cancer cells that these toxins encounter do not have this natural defense and therefore die. Shah and his team induced toxin resistance in human neural stem cells and subsequently engineered them to produce targeted toxins.
"We tested these stem cells in a clinically relevant mouse model of brain cancer, where you resect the tumours and then implant the stem cells encapsulated in a gel into the resection cavity," he said. "After doing all of the molecular analysis and imaging to track the inhibition of protein synthesis within brain tumours, we do see the toxins kill the cancer cells and eventually prolonging the survival in animal models of resected brain tumours."
Chris Mason, professor of regenerative medicine at University College London, says: "This is a clever study, which signals the beginning of the next wave of therapies. It shows you can attack solid tumours by putting 'mini pharmacies' inside the patient, which deliver the toxic payload direct to the tumour. Cells can do so much. This is the way the future is going to be."
Shah next plans to rationally combine the toxin-secreting stem cells with a number of different therapeutic stem cells developed by his team to further enhance their positive results in mouse models of glioblastoma, the most common brain tumour in human adults. Shah predicts that he will bring these therapies into clinical trials within the next five years.
23rd October 2014
Three cups of coffee a day can reduce the risk of abnormal liver enzyme levels by 25 percent, regardless of how much caffeine it contains.
If you're looking for ways to extend your lifespan, then coffee might be a good choice. Researchers at the National Cancer Institute report that it may significantly benefit liver health. Their study, published this month in Hepatology, shows that higher coffee consumption – regardless of how much caffeine it contains – results in lower levels of abnormal liver enzymes. This suggests that chemical compounds in coffee other than caffeine may help to protect the liver.
Coffee consumption is highly prevalent, with more than half of all Americans over 18 drinking on average three cups per day, according to a 2010 report from the National Coffee Association. Moreover, consumption has increased by between 1-2% each year since the 1980s. Previous studies have found that coffee may lower the risk of developing diabetes, cardiovascular disease, non-alcoholic fatty liver disease, cirrhosis and liver cancer.
"Prior research found that drinking coffee may have a possible protective effect on the liver," said lead author Dr. Qian Xiao. "However, the evidence is not clear if that benefit may extend to decaffeinated coffee."
For this study, researchers examined the coffee-drinking habits of 28,000 people, using data from a national health survey conducted from 1999-2010. 14,000 of the subjects drank coffee. Several markers were compared to determine liver function, including blood levels of four enzymes. After adjusting for age, sex, race, education, smoking, alcohol consumption and other factors, the researchers found that compared with people who drank no coffee, those who drank three cups a day were about 25 percent less likely to have abnormal liver enzyme levels. Among the 2,000 or so who drank only decaffeinated coffee, the results were similar.
Dr. Xiao concludes: "Our findings link total and decaffeinated coffee intake to lower liver enzyme levels. These data suggest that ingredients in coffee, other than caffeine, may promote liver health. Further studies are needed to identify these components."
In a related development, researchers last month sequenced the coffee genome.
10th October 2014
A cure for type 1 diabetes may be imminent
Researchers at Harvard University have turned human embryonic stem cells into cells that produce insulin, a potentially major advance for sufferers of diabetes.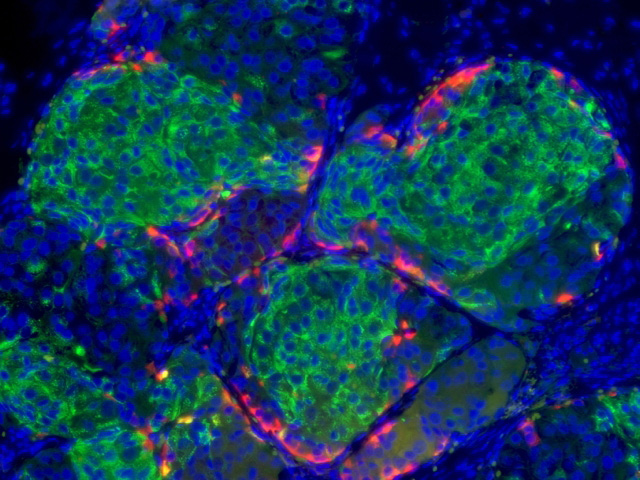 Harvard researchers have made a giant leap forward in the quest to find a truly effective treatment for type 1 diabetes, a condition that affects an estimated 22 million people worldwide. With human embryonic stem cells as a starting point, the scientists produced for the first time – in the kind of massive quantities needed for cell transplantation and pharmaceutical uses – human insulin-producing beta cells equivalent in most every way to normally functioning beta cells.
"We are now just one pre-clinical step away from the finish line," says Prof. Douglas Melton, who led the work and has been researching the disease for nearly 25 years. "You never know for sure that something like this is going to work until you've tested it numerous ways. We've given these cells three separate challenges with glucose in mice and they've responded appropriately; that was really exciting. It was gratifying to know that we could do something that we always thought was possible, but many people felt it wouldn't work. If we had shown this was not possible, then I would have had to give up on this whole approach. Now I'm really energised."
Elaine Fuchs, a Professor at Rockefeller University, who is not involved in the research, hailed it as "one of the most important advances to date in the stem cell field, and I join the many people throughout the world in applauding my colleague for this remarkable achievement."
"For decades, researchers have tried to generate human pancreatic beta cells that could be cultured and passaged long term under conditions where they produce insulin." Fuchs continued. "Melton and his colleagues have now overcome this hurdle and opened the door for drug discovery and transplantation therapy in diabetes."
Jose Oberholzer, Associate Professor at the University of Illinois at Chicago, said the work "will leave a dent in the history of diabetes. Doug Melton has put in a life-time of hard work in finding a way of generating human islet cells in vitro. He made it. This is a phenomenal accomplishment."
Type 1 diabetes is an autoimmune metabolic condition in which the body kills off all the pancreatic beta cells that produce the insulin needed for glucose regulation in the body. Thus, the final pre-clinical step in the development of a treatment involves protecting from immune system attack the approximately 150 million cells that would have to be transplanted into each patient being treated. Melton is collaborating with colleagues on the development of an implantation device to protect the cells. The device currently being tested has thus far protected beta cells implanted in mice from immune attack for many months. "They are still producing insulin," Melton said.
Cell transplantation as a treatment for diabetes is still essentially experimental, uses cells from cadavers, requires the use of powerful immunosuppressive drugs, and has been available to only a very small number of patients.
Daniel G. Anderson from MIT, who is working with Melton on the implantation device, said the new work by Melton's lab is "an incredibly important advance for diabetes. There is no question that ability to generate glucose-responsive, human beta cells through controlled differentiation of stem cells will accelerate the development of new therapeutics. In particular, this advance opens the doors to an essentially limitless supply of tissue for diabetic patients awaiting cell therapy."
"There have been previous reports of other labs deriving beta cell types from stem cells," said Melton. "No other group has produced mature beta cells as suitable for use in patients. The biggest hurdle has been to get to glucose sensing, insulin-secreting beta cells, and that's what our group has done."
Human transplantation trials using the cells are expected to start in the next few years. Melton's work was published yesterday in the journal Cell.
7th October 2014
Premature deaths could be reduced by 40% over next 20 years
New research published in The Lancet suggests that, with sustained international efforts, the number of premature deaths could be reduced by 40% over the next two decades (2010-2030), halving under–50 mortality and preventing a third of the deaths at ages 50–69 years.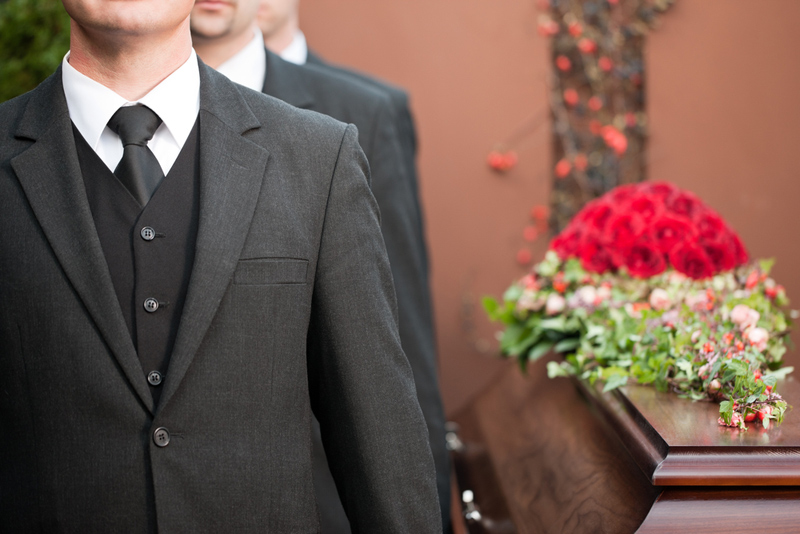 The Lancet reveals that, between 2000 and 2010, child deaths fell by one-third worldwide, helped by the fourth Millennium Development Goal (MDG) to reduce child deaths by two-thirds; and premature deaths among adults fell by one-sixth, helped by MDG 5 to reduce maternal mortality and MDG 6 to fight AIDS, malaria and other diseases. With expanded international efforts against a wider range of causes, these rates of decrease could accelerate, say the study authors.
The most striking change during 2000–2010 was a two-thirds reduction in childhood deaths from the diseases now controlled by vaccination (diphtheria, pertussis, tetanus, polio, and measles), highlighting what targeted international efforts can achieve.
"Death in old age is inevitable, but death before old age is not", said co-author Richard Peto, Professor of medical statistics at the University of Oxford, UK. "In all major countries, except where the effects of HIV or political disturbances predominated, the risk of premature death has been decreasing in recent decades, and it will fall even faster over the next few decades if the new UN Sustainable Development Goals get the big causes of death taken even more seriously."
The United Nations General Assembly has been discussing 17 Sustainable Development Goals for 2016–2030 to replace the MDGs that expire at the end of 2015. The new health goal is "Ensure healthy lives and promote well-being for all at all ages". The group of 16 authors, writing in The Lancet, call for this new health goal to be accompanied by a specific target to avoid in each country 40% of all premature deaths (of the deaths that would occur in the 2030 population of that country, if its 2010 death rates continued).
The 40% reduction from 2010 to 2030 in deaths before age 70 would involve reductions of two-thirds in the causes already being targeted by the MDGs, and a one-third reduction in other causes of premature death, such as non-communicable diseases and injuries.
Lead author Ole Norheim, Professor of global public health at the University of Bergen, Norway, explained, "Based on realistically moderate improvements in current trends, our proposed targets are a two-thirds reduction in child and maternal deaths and in HIV, tuberculosis, and malaria, and a one-third reduction in deaths from non-communicable diseases and injuries. For this, we are going to need improved healthcare, intensified international efforts to control communicable diseases, and more effective prevention and treatment of non-communicable diseases and injuries."
"The most important cause of non-communicable disease is tobacco use – and one of the key determinants of smoking is the price of cigarettes", says co-author Prabhat Jha, Director of the Centre for Global Health Research in St Michael's Hospital, Toronto. "WHO is calling for a 30% reduction in smoking by 2025, and in many countries major increases in excise taxes that double the price of cigarettes are still possible. Such an increase would reduce smoking by about a third, but would increase the total Government tax yield from smoking by about a third."
With political commitment and sustained efforts to improve health, the current rate of decline in premature death can be further accelerated. "We conclude that a 40% reduction in premature deaths is realistic in each country where mortality in 2030 is not dominated by new epidemics, political disturbances or disasters", adds Professor Norheim.
Writing in a linked Comment, the Norwegian Ministers of Foreign Affairs and of Health and Care say, "[This] study shows what an important part science could play in the negotiations at the 69th Session of the UN General Assembly. We strongly urge the medical community to develop a common position that can enable the international community to arrive at a single health SDG with a limited number of simple, understandable and measurable targets."
In another linked Comment, Professor Sir George Alleyne, Director Emeritus of the Pan American Health Organization (PAHO), Washington, DC, USA, and colleagues, write that, "The significant advance in this paper is to introduce quantification to the target-setting process, based on rigorous analysis of mortality trends by age as well as by disease category. The proposed targets focus on premature mortality and avoid more complex metrics which are much harder to measure and track over time. The authors stress the importance of countries adapting the targets to their own circumstances."
This study was funded by the UK Medical Research Council, Norwegian Agency for Development Co-operation, University of Toronto Centre for Global Health Research, and Bill and Melinda Gates Foundation.
4th October 2014
The first baby born from a womb transplant
Doctors in Sweden have announced the first baby born to a mother with a womb transplant. This pioneering operation offers hope to thousands of couples who are unable to conceive children.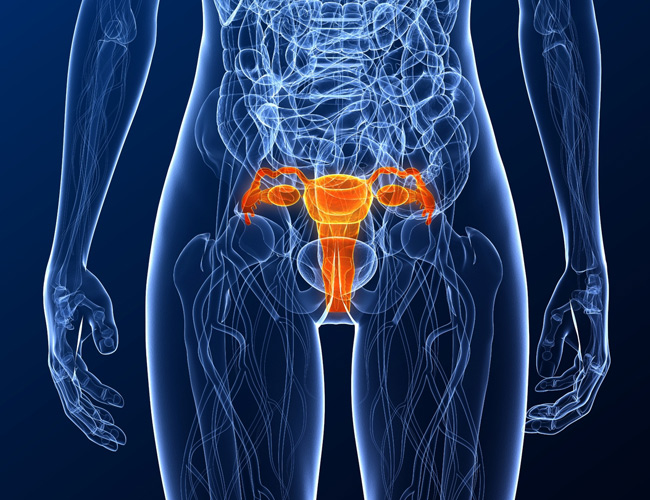 In 2013, researchers at the University of Gothenburg completed a series of nine womb transplants on women in Sweden. Among the patients was an unnamed 36-year-old with Mayer-Rokitansky-Küster-Hauser syndrome (MRKH), a rare condition that prevents the uterus from developing. Her ovaries were intact, however, so she could ovulate. This female became the recipient of a uterus donation from her 61-year-old family friend, the latter having gone through the menopause around seven years earlier.
Drugs were needed to suppress the immune system, which otherwise would have resulted in the organ being rejected. Alongside this, IVF was used to produce 11 embryos, frozen and stored for later use. In January 2014, a year after the transplant, doctors successfully implanted one of these embryos into the patient, transferring it to her new womb. There were concerns over how well a transplanted uterus would cope with the strains of pregnancy, during which it swells greatly in size. The procedure had been attempted by scientists in the past – but in each case, it led to either a miscarriage or organ failure caused by disease.
On this occasion, however, the operation was successful. There were problems in the 31st week of pregnancy – as the mother developed a condition known as pre-eclampsia (characterised by high blood pressure) – but a caesarean section delivered a healthy baby boy weighing 3.9 pounds (1.8 kg); normal for that stage of pregnancy. British medical journal The Lancet has released a photo below and is due to publish a report on the case shortly.
This milestone in reproductive medicine – the culmination of more than 10 years' research and surgical training – offers hope to thousands of couples who are unable to conceive children. The doctor who led the work, Prof. Mats Brännström, has issued a note of caution, however. In an interview he stated it will be "many, many years" before this operation becomes routine. This is partly because of the extremely high cost, but also because it remains a new and somewhat experimental procedure, only performed by certain specialist surgeons in select centres and requiring various further studies.
Dr Allan Pacey, of the British Fertility Society says: "I think it is brilliant and revolutionary, and opens the door to many infertile women. The scale of it feels a bit like IVF. It feels like a step change. The question is can it be done repeatedly, reliably and safely."
"He's no different from any other child – but he will have a good story to tell," the father says. "One day, he can look at the newspaper articles about how he was born and know that he was the first in the world to be born this way."
29th September 2014
Breast cancer treatment breakthrough
A new drug for advanced breast cancer extends patients' lives by nearly 16 months, a 38 per cent improvement on current therapies.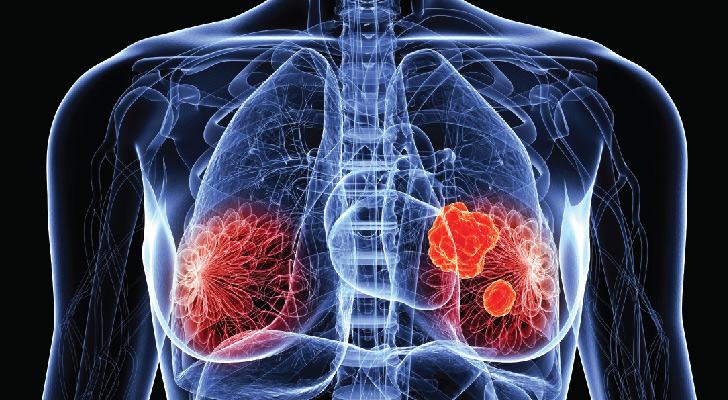 Pharmaceutical giant Roche has announced the final results of its Phase III clinical trials on Perjeta. This drug – when combined with existing treatments – offers "unprecedented" improvements in survival rates, according to the study of 808 people. Those patients with previously untreated HER2-positive metastatic breast cancer (an advanced form of the disease) who received Perjeta, Herceptin and docetaxel chemotherapy lived a median of 56.5 months compared to 40.8 months for patients who received only Herceptin and chemotherapy.
Breast cancer cells produce a gene known as HER2. This makes a protein called the HER2 receptor, which acts like a broadcast antenna, promoting the growth and spread of more cancer cells. Perjeta is designed to prevent these receptors from pairing with each other on cell surfaces, a mechanism that is complementary to Herceptin. Used together, they can provide a more comprehensive blockade of HER signalling pathways.
"Adding Perjeta to treatment with Herceptin and chemotherapy resulted in the longest survival observed to date in a clinical study of people with HER2-positive metastatic breast cancer," said Sandra Horning, M.D., Roche's Chief Medical Officer and Head of Global Product Development.
"These results are impressive," said Professor David Miles, who led the study for Roche. "They show a magnitude of survival benefit which we have never seen before in advanced breast cancer, let alone this particular type, previously regarded as having a poor prognosis and being difficult to treat."
In the US, approximately 230,000 people are diagnosed with breast cancer each year and 30% of those will eventually develop advanced (metastatic) forms of the disease. Perjeta in combination with Herceptin and chemotherapy is approved in the United States and the EU. It has also been granted accelerated approval as a neoadjuvant treatment (use before surgery) for early breast cancer by the U.S. Food and Drug Administration (FDA).
17th September 2014
Ebola outbreak "out of all proportion" and severity cannot be predicted
A mathematical model that replicates Ebola outbreaks can no longer be used to ascertain the eventual scale of the current epidemic, finds a study conducted by the University of Warwick.
Dr Thomas House, of the University's Warwick Mathematics Institute, developed a model that incorporated data from past outbreaks that successfully replicated their eventual scale. The research, titled Epidemiological Dynamics of Ebola Outbreaks and published by eLife, shows that when applying the available data from the ongoing 2014 outbreak to the model that it is, according to Dr House, "out of all proportion and on an unprecedented scale when compared to previous outbreaks".
Dr House commented: "If we analyse the data from past outbreaks, we are able to design a model that works for the recorded cases of the virus spreading and can successfully replicate their eventual size. The current outbreak does not fit this previous pattern and, as a result, we are not in a position to provide an accurate prediction of the current outbreak".
Chance events, he argues, are an essential factor in the spread of Ebola and many other contagious diseases: "If we look at past Ebola outbreaks, there is an identifiable way of predicting their overall size based on modelling chance events that are known to be important when the numbers of cases of infection are small and the spread is close to being controlled".
Chance events can include a person's location when they are most infectious, whether they are alone when ill, the travel patterns of those with whom they come into contact or whether they are close to adequate medical assistance. The Warwick model successfully replicated the eventual scale of these past outbreaks by analysing two key chance events: the initial number of people and the level of infectiousness once an epidemic is underway.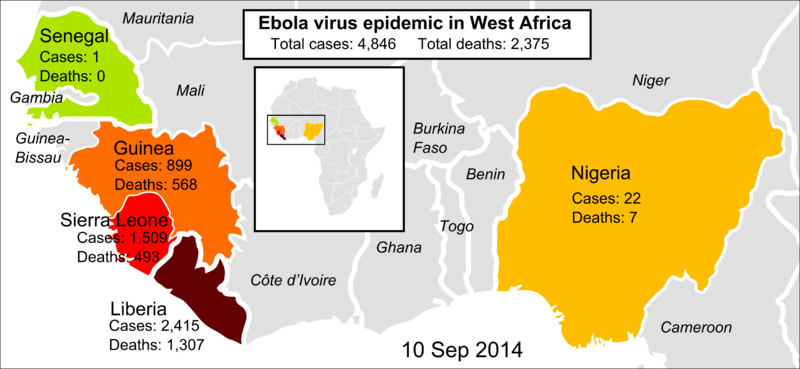 "With the current situation, we are seeing something that defies this previous pattern of outbreak severity," says Dr House. "As the current outbreak becomes more severe, it is less and less likely that it is a chance event – and more likely that something more fundamental has changed".
Discussing possible causes for the unprecedented nature of the current outbreak, Dr House argues that there could be a range of factors that lead it to be on a different scale to previous cases: "This could be as a result of a number of different factors: mutation of virus, changes in social contact patterns or some combination of these with other factors. It is implausible to explain the current situation solely through a particularly severe outbreak within the previously observed pattern".
In light of the research findings and the United Nations calling for a further $1bn USD to tackle the current outbreak, Dr House says that "Since we are not in a position to quantify the eventful scale of this unprecedented outbreak, the conclusion from this study is not to be complacent but to mobilise resources to combat the disease."
13th September 2014
The coffee genome is sequenced
The coffee genome has been published, with more than 25,000 genes identified. This reveals that coffee plants make caffeine using a different set of genes from those found in tea, cacao and other such plants. The new findings could help to improve coffee production in the future.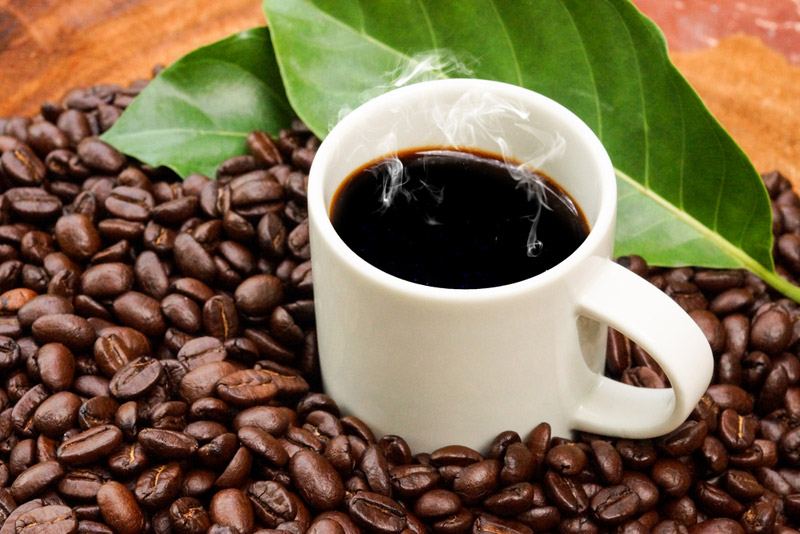 Researchers have published the genome of Coffea canephora, a plant which accounts for about 30 percent of the world's coffee production. By comparing the sequences and positions of genes in coffee, tea and cacao (chocolate) plants, they have shown how enzymes involved in producing caffeine likely evolved independently in each of these three organisms. In other words, coffee did not inherit caffeine-linked genes from a shared common ancestor – but instead developed the genes on its own.
Compared to several other plant species – including the grape and tomato – coffee has larger families of genes that relate to the production of alkaloid and flavonoid compounds, which contribute to qualities such as aroma and bitterness. Coffee also has an expanded collection of N-methyltransferases, enzymes that are involved in making caffeine.
Upon taking a closer look, the researchers found that coffee's caffeine enzymes are more closely related to other genes within the coffee plant than to caffeine enzymes in tea and chocolate. This provides evidence that caffeine production emerged independently in coffee. If this trait had been inherited from a shared common ancestor, the enzymes would have been more similar between species.
There are several possible reasons why caffeine is so important in nature. The chemical may help to deter pests, as well as nearby competitors by stunting their growth when coffee leaves fall on the soil. It may also facilitate pollination. One recent paper showed that – like humans – certain insects can develop caffeine addiction. Bees visiting caffeine-producing plants often returned to get another taste.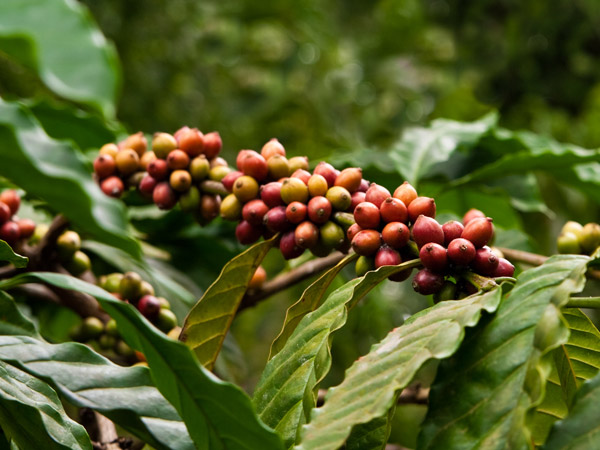 Worldwide, over 2.2 billion cups of coffee are consumed daily. It is the principal agricultural product of many tropical countries. According to estimates by the International Coffee Organisation, more than 8.7 million tons of coffee is produced each year from 110,000 sq km (42,500 sq mi) of land – an area equivalent in size to the U.S. state of Pennsylvania. Annual export revenue is $15.4 billion and the sector employs 26 million people in 52 countries.
Philippe Lashermes, at the French Institute of Research for Development: "Coffee is as important to everyday early risers as it is to the global economy. Accordingly, a genome sequence could be a significant step toward improving coffee."
In addition to new and exotic flavours, these improvements may include better resistance to drought and disease. Leaf rust, for example, is currently affecting about half the plants in Central America, in the worst outbreak since 1976. Scientists could also engineer the plants to grow faster and increase their output of coffee beans. Such genetic enhancements may prove vital in the future – a study in 2012 estimated that climate change alone will lead to the extinction of wild Arabica coffee (Coffea arabica) by the 2080s.
9th September 2014
Lifespan of fruit flies extended by 30 percent
Biologists have identified a gene that can slow the aging process throughout the entire body when activated "remotely" in key organ systems.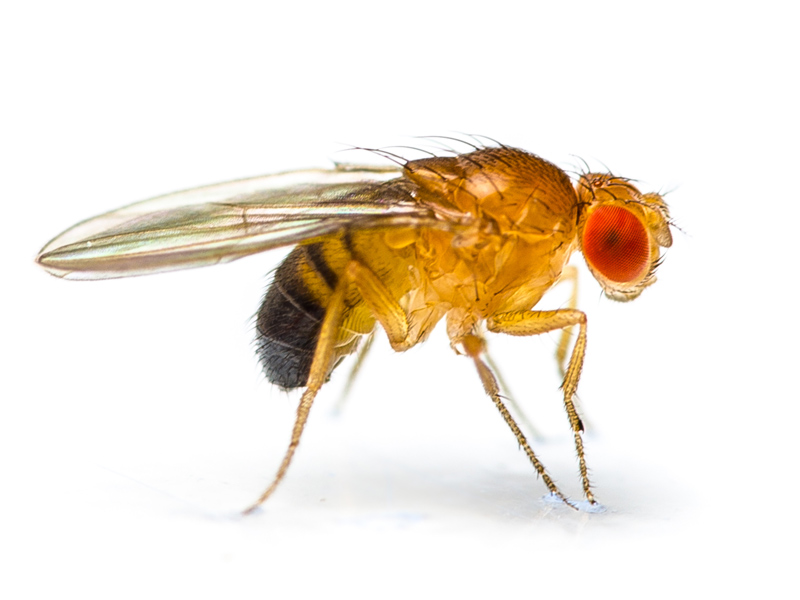 Working with fruit flies, scientists at the University of California, Los Angeles (UCLA), activated a gene known as AMPK. This gene is a key energy sensor within cells; it gets activated when cellular energy levels are low. Increasing the amount of AMPK in fruit flies' intestines boosted their lifespans by 30% – to eight weeks from the typical six – and the flies stayed healthier for longer as well. This is equivalent to extending the average human lifespan for OECD countries from 80 to 104.
The research, published in the journal Cell Reports, could have important implications for delaying aging and disease in humans, explains David Walker, associate professor of integrative biology and physiology at UCLA and senior author of the study.
"We have shown that when we activate the gene in the intestine or the nervous system, we see the aging process is slowed beyond the organ system in which the gene is activated," Walker said.
These findings are important because extending the healthy life of humans would presumably require protecting many of the body's organ systems from the ravages of aging – but delivering anti-aging treatments to the brain or other key organs could prove technically difficult. This study suggests that activating AMPK in a more accessible organ such as the intestine, for example, could ultimately slow the aging process throughout the entire body, including the brain.
Humans have AMPK, but it is usually not activated at a high level, Walker explained: "Instead of studying the diseases of aging – Parkinson's disease, Alzheimer's disease, cancer, stroke, cardiovascular disease, diabetes – one by one, we believe it may be possible to intervene in the aging process and delay the onset of many of these diseases. We are not there yet, and it could, of course, take many years, but that is our goal and we think it is realistic. The ultimate aim of our research is to promote healthy aging in people."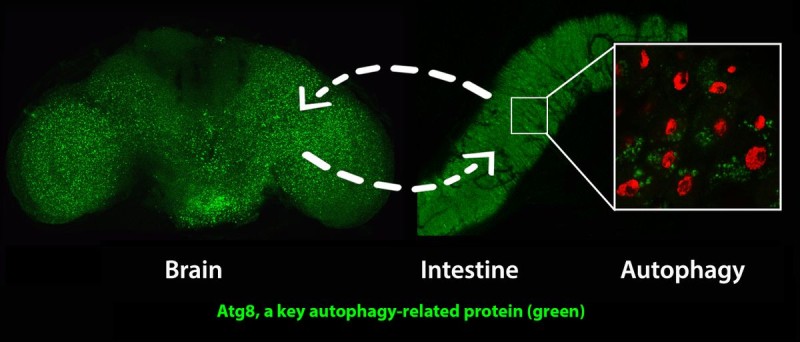 The fruit fly, Drosophila melanogaster, is an excellent model for studying aging in humans, because scientists have identified all of the fruit fly's genes and know how to switch individual genes on and off. The biologists studied approximately 100,000 of them over the course of the study.
Co-author Matthew Ulgherait, who conducted the research in Walker's laboratory as a doctoral student, focused on a cellular process called autophagy, which enables cells to degrade and discard old, damaged cellular components. By getting rid of that "cellular garbage" before it damages cells, autophagy protects against aging, and AMPK has been shown previously to activate this process. Ulgherait studied whether activating AMPK in the flies led to autophagy occurring at a greater rate than usual.
"A really interesting finding was when Matt activated AMPK in the nervous system," said Walker. "He saw evidence of increased levels of autophagy in not only the brain – but also in the intestine. And vice versa: activating AMPK in the intestine produced increased levels of autophagy in the brain and perhaps elsewhere, too."
Many neurodegenerative diseases, including both Alzheimer's and Parkinson's, are associated with the accumulation of protein aggregates, a type of cellular garbage, in the brain, Walker noted.
"Matt moved beyond correlation and established causality," he said. "He showed that the activation of autophagy was both necessary to see the anti-aging effects and sufficient; that he could bypass AMPK and directly target autophagy."
AMPK is thought to be a key target of metformin – a drug used to treat Type 2 diabetes – and metformin is believed to activate AMPK. In research published in May 2013, Walker and his colleagues identified another gene, called parkin, which delayed the onset of aging and extended the life span of fruit flies by 28%.
4th September 2014
Google's health company spin-off Calico announces massive investment into anti-aging research
Last year, Google announced Calico, a spin-off company with the specific aim of developing treatments for age-related diseases. In its first major step since that launch, Calico has now formed a partnership with AbbVie, another biotech firm. Together, they will collaborate to accelerate the discovery, development and commercialisation of new therapies.
The companies will co-invest up to $1.5 billion to create a world-class R&D facility in the San Francisco Bay Area. This will combine Calico's discovery and early development capabilities with AbbVie's broad research, development and commercial expertise, with a focus on aging and age-related diseases including neurodegeneration and cancer.
Art Levinson, CEO and founder of Calico, says in a press release: "Our relationship with AbbVie is a pivotal event for Calico, whose mission is to develop life-enhancing therapies for people with age-related diseases. It will greatly accelerate our efforts to understand the science of aging, advance our clinical work, and help bring important therapies to patients everywhere."