20th October 2016
Depression's physical source discovered
Researchers have discovered the physical source of depression in the human brain, which is found to affect the lateral orbitofrontal cortex, implicated in non-reward.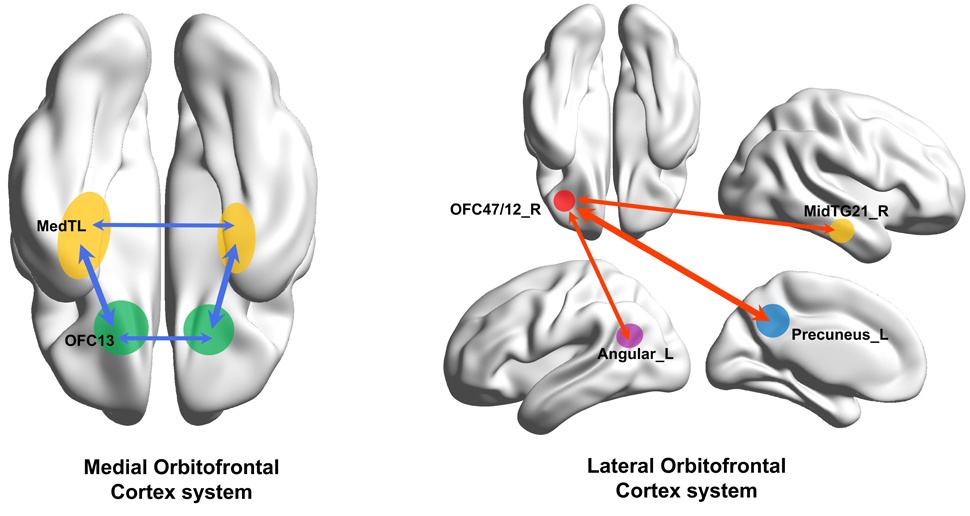 Understanding of the physical root of depression has been advanced, thanks to research by the University of Warwick, UK, and Fudan University, China. The study shows that depression affects the part of the brain which is implicated in non-reward – the lateral orbitofrontal cortex – so that sufferers of the condition feel a sense of loss and disappointment associated with not receiving rewards.
This area of the brain, which becomes active when rewards are not received, is also connected with the part of the brain involved in one's sense of self, thus potentially leading to thoughts of personal loss and low self-esteem. Depression is also associated with reduced connectivity between the reward brain area in the medial orbitofrontal cortex and memory systems in the brain, which may account for sufferers having less focus on happy memories.
These new discoveries could herald a breakthrough in treating depression, by going to the root cause of the illness, and helping depressed people to stop focussing on negative thoughts.
In this particularly large study, almost 1,000 people in China had their brains scanned using a high precision MRI, which analysed the connections between the medial and lateral orbitofrontal cortex – the different parts of the human brain affected by depression. The study was carried out by Professor Edmund Rolls from Warwick, Professor Jianfeng Feng from Warwick and from Fudan University in Shanghai, Dr Wei Cheng from Fudan, and by other centres in China.
Depression is expected to overtake heart disease to become the leading global disease burden by 2030. Professor Jianfeng Feng comments on how it has become increasingly prevalent: "More than one in ten people in their lifetime suffer from depression, a disease which is so common in modern society and we can even find the remains of Prozac (a depression drug) in the tap water in London."
"Our finding, with the combination of big data we collected around the world and our novel methods, enables us to locate the roots of depression which should open up new avenues for better therapeutic treatments in the near future for this horrible disease," says Feng.
Professor Edmund Rolls looks forward to the new treatments the research could lead to: "The new findings on how depression is related to different functional connectivities of the orbitofrontal cortex have implications for treatments in the light of a recent non-reward attractor theory of depression."
The research, 'Medial reward and lateral non-reward orbitofrontal cortex circuits change in opposite directions in depression', is published in the peer-reviewed journal Brain.
---
• Follow us on Twitter
• Follow us on Facebook
17th October 2016
Biotech firm to develop 3D bioprinted liver tissue for direct transplantation to patients
Organovo, a company focused on delivering scientific and medical breakthroughs using 3D bioprinting technology, has announced its plan to develop 3D bioprinted human liver tissue for direct transplantation to patients.
Organovo is announcing its program to develop 3D bioprinted human liver tissue based on the achievement of strong results in preclinical studies that used animal models. These demonstrated engraftment, vascularisation and sustained functionality of bioprinted liver tissue, including stable detection of liver-specific proteins and metabolic enzymes. The company expects to pursue this opportunity with a formal preclinical development program.
For patients in need of a liver transplant, no robust alternatives exist today. Approximately 17,000 patients are on the U.S. liver transplant waiting list, but only 6,000 liver transplants are performed each year.
Organovo plans to develop clinical solutions in two initial areas. First, acute-on-chronic liver failure (ACLF) is a recognised and distinct orphan disease entity encompassing an acute deterioration of liver function in patients with liver disease, which affects 150,000 patients annually in the United States. Second, paediatric metabolic liver diseases are another orphan disease indication where a bioprinted liver tissue patch may show therapeutic benefits.
The total addressable market opportunity for these initial indication areas exceeds $3 billion. Assuming development progresses according to its plan, Organovo intends to submit an Investigational New Drug application to the U.S. Food and Drug Administration (FDA) for its therapeutic liver tissue in three to five years. Organovo will seek breakthrough therapy designation, clinical development outside the United States, and other opportunities to help accelerate time to market. The company will also present more detailed preclinical results at upcoming scientific conferences.
"We're excited to introduce an implantable bioprinted liver tissue as the first preclinical candidate in our therapeutic tissue portfolio, and see the early results as extremely promising," said Keith Murphy, CEO of Organovo. "The scientific and commercial progress we have already made with ExVive Human Liver Tissue in drug toxicity testing has given us a firm foundation upon which to build a larger tissue for transplant. Advancing our first therapeutic tissue into preclinical development is an important milestone for Organovo, and it speaks to the power of our technology platform in addressing multiple applications, including preclinical safety, disease modelling and tissue replacement products for surgical implantation. We believe that 3D bioprinted tissues have an opportunity to provide options for patients who suffer from liver disorders."
"Organovo's approach is designed to overcome many challenges that cell therapies and conventional tissue engineering have struggled to address – including limited engraftment and significant migration of cells away from the liver," said Eric Michael David, M.D., J.D., chief strategy officer and executive vice president of preclinical development. "In our preclinical studies, we deliver a patch of functional tissue directly to the liver, which integrates well, remains on the liver and maintains functionality. We believe our tissues have the potential to extend the lives of patients on liver transplant lists, or those who do not qualify for transplants due to other factors."
"Supply issues are a constant and growing challenge in transplant medicine and liver has the second highest transplant need among all organs," commented David A. Gerber, M.D., FACS, Professor of Surgery and Chief of Transplant Surgery, UNC School of Medicine. "New solutions in development, such as 3D bioprinted human tissues, have the potential to create tissues that could augment and extend organ function to give more time to those patients on transplant waiting lists. Moreover, we are continuing to push the boundaries and understand how to scale 3D bioprinting and tissue engineering to develop larger tissues."
"There are many conditions in areas such as liver, kidney, gastrointestinal, vascular, and lung disease where supplying a tissue patch may be curative, or bridge a patient a few more years before they need a transplant," said Dr. John Geibel, at Yale University. "The promise of 3D bioprinting human tissues to address these unmet needs is significant."
---
• Follow us on Twitter
• Follow us on Facebook
13th October 2016
Playing golf can add five years to your life expectancy
Playing golf is likely to increase life expectancy, help prevent chronic diseases and improve mental health, a new study suggests.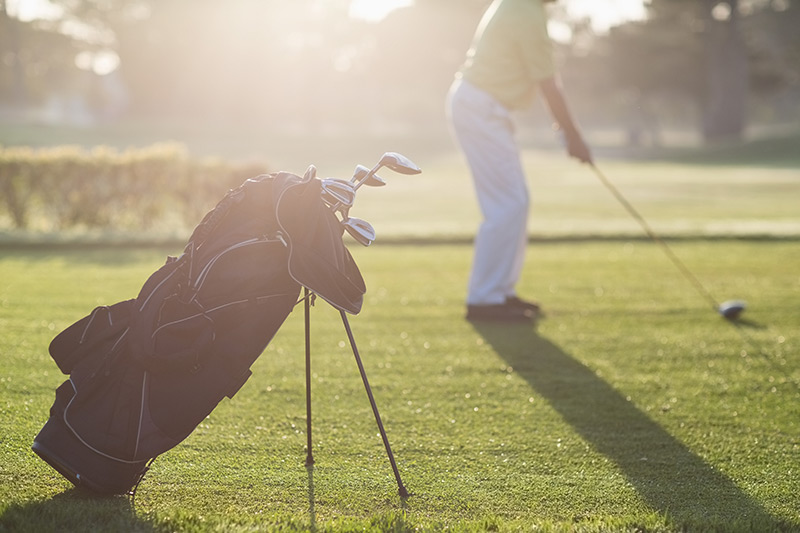 Researchers from the University of Edinburgh reviewed 5,000 studies into golf to build a comprehensive picture of the sport's health benefits, as well as its potential drawbacks. They found it can significantly improve both physical and mental health for people of all ages, genders and backgrounds. Furthermore, it was shown that these improvements are of particular help to seniors, as the benefits of playing golf increase with age. Balance and muscle endurance, for example, can be enhanced in older people.
Golfers playing a regular round of 18 holes can walk four to eight miles, typically burning a minimum of 500 calories – easily enough to reach and exceed the minimum government recommendations for exercise. Even those using an electric cart were found to average four miles of walking. In addition to the obvious physical benefits, golf can significantly improve mental health and well-being – increasing exposure to sunshine and fresh air, while reducing the risk of anxiety, depression and dementia.
In one of the studies they analysed, the researchers noted a 40% reduction in mortality rates among 300,000 members of the Swedish Golf Federation, corresponding to an increase in life expectancy of about five years.
"The moderate physical activity that golf provides increases life expectancy, has mental health benefits, and can help prevent and treat more than 40 major chronic diseases, such as heart attacks, stroke, diabetes, breast and colon cancer," says Dr Andrew Murray, lead author and researcher for the Golf & Health Project at the University of Edinburgh. "Evidence suggests golfers live longer than non-golfers, enjoying improvements in cholesterol levels, body composition, wellness, self-esteem and self-worth. Given that the sport can be played by the very young to the very old, this demonstrates a wide variety of health benefits for people of all ages."
However, there were also a number of risks found to be associated with playing golf – such as lightning strikes, and accidents involving carts. Golf was found to be the sport with the highest incidence of lightning strikes in the US, while more than 15,000 golf cart-related injuries were reported a year.
Their study is published online this month in the British Journal of Sports Medicine.
---
• Follow us on Twitter
• Follow us on Facebook
6th October 2016
Scientists calculate the upper limit of human lifespan
Gains in the maximum human lifespan reached a plateau in the 1990s, according to researchers. They report that the absolute physical limit of human lifespan is 125 years.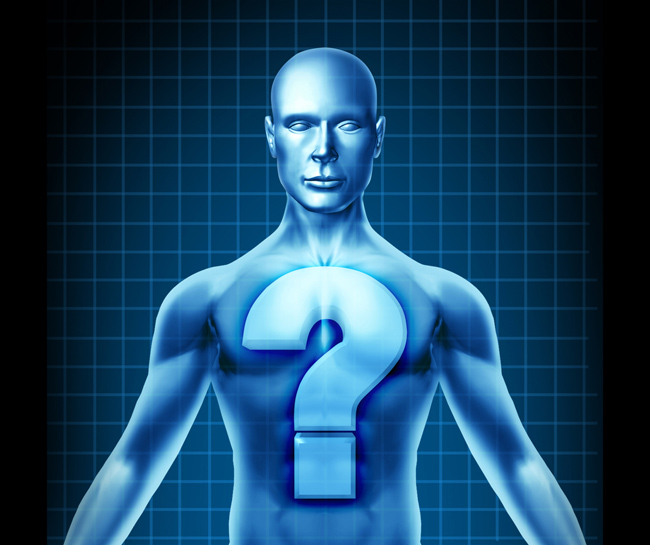 A study published yesterday in Nature by the Albert Einstein College of Medicine suggests that it may not be possible to extend the human lifespan beyond the ages already attained by the oldest people on record.
Since the 19th century, average life expectancy has risen almost continuously – thanks to improvements in public health, diet, living standards and other areas. On average, for example, U.S. babies born today can expect to live to nearly 79, compared with only 47 for those born in 1900. Since the 1970s, the maximum duration of life – the age to which the oldest people live – has also risen. But according to the Einstein College researchers, this upward arc for maximal lifespan has a ceiling: and we've already touched it.
"Demographers, as well as biologists, have contended there is no reason to think that the ongoing increase in maximum lifespan will end soon," said senior author Jan Vijg, Ph.D., professor and chair of genetics. "But our data strongly suggest that it has already been attained and that this happened in the 1990s."
Dr. Vijg and his colleagues analysed data from the Human Mortality Database, which compiles mortality and population data from more than 40 nations. Since 1900, those countries generally show a decline in late-life mortality: the fraction of each birth cohort (i.e. people born in a particular year) who survive to old age (defined as 70 and up) increased with their calendar year of birth, pointing toward a continuing increase in average life expectancy.
But when the researchers looked at survival improvements since 1900 for people aged 100 and above, they found that gains in survival peaked at around 100 and then declined rapidly, regardless of the year people were born. "This finding indicates diminishing gains in reducing late-life mortality and a possible limit to human lifespan," said Dr. Vijg.
He and his colleagues then looked at "maximum reported age at death" data from the International Database on Longevity. They focused on people verified as living to age 110 or older between 1968 and 2006 in the four countries (the U.S., France, Japan and the U.K.) with the largest number of long-lived individuals. Age at death for these supercentenarians increased rapidly between the 1970s and early 1990s, but reached a plateau around 1995 – further evidence for a lifespan limit. This plateau, the researchers note, occurred close to 1997 – the year of death for 122-year-old French woman, Jeanne Calment, who achieved the maximum documented lifespan of any person in history.
Using maximum-reported-age-at-death data, the Einstein researchers put the average maximum human lifespan at 115 years – a calculation allowing for record-oldest individuals occasionally living longer or shorter than 115 years (Jeanne Calment, they conclude, was a statistical outlier). Finally, they calculate 125 years as the absolute limit of human lifespan. Expressed another way, this means the probability in any given year of seeing a person live to 125 anywhere in the world is less than 1 in 10,000.
"Further progress against infectious and chronic diseases may continue boosting average life expectancy – but not maximum lifespan," says Dr. Vijg. "While it's conceivable that therapeutic breakthroughs might extend human longevity beyond the limits we've calculated, such advances would need to overwhelm the many genetic variants that appear to collectively determine the human lifespan. Perhaps resources now being spent to increase lifespan should instead go to lengthening healthspan – the duration of old age spent in good health."
---
• Follow us on Twitter
• Follow us on Facebook
6th October 2016
Caffeine may reduce the risk of dementia
A study by the University of Wisconsin-Milwaukee shows that caffeine consumption may cut the risk of dementia in older women by 36%.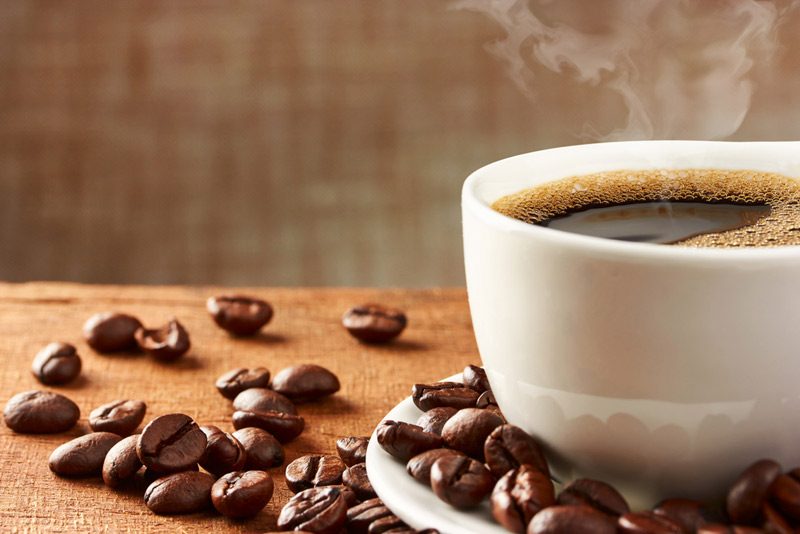 Among a group of older women, self-reported caffeine consumption of more than 261 mg per day was associated with a 36 percent reduction in the risk of incident dementia over 10 years of follow-up. This level is equivalent to two to three 8-oz cups of coffee per day, five to six 8-oz cups of black tea, or seven to eight 12-ounce cans of cola.
"The mounting evidence of caffeine consumption as a potentially protective factor against cognitive impairment is exciting given that caffeine is also an easily modifiable dietary factor with very few contraindications," said Ira Driscoll, PhD, the study's lead author and a professor of psychology at the University of Wisconsin-Milwaukee. "What is unique about this study is that we had an unprecedented opportunity to examine the relationships between caffeine intake and dementia incidence in a large and well-defined, prospectively-studied cohort of women."
The findings come from participants in the Women's Health Initiative Memory Study, which is funded by the National Heart, Lung, and Blood Institute. Driscoll and her research colleagues used data from 6,500 community-dwelling, postmenopausal women aged 65 and older who reported some level of caffeine consumption. Intake was estimated from questions about coffee, tea, and cola beverage intake, including frequency and serving size.
In 10 years or less of follow-up with annual assessments of cognitive function, 388 of these women received a diagnosis of probable dementia or some form of global cognitive impairment. Those who consumed above the median amount of caffeine for this group (with average intake of 261 mg per day) were diagnosed at a lower rate than those who fell below the median (with an average intake of 64 mg per day). The researchers adjusted for risk factors such as hormone therapy, age, race, education, body mass index, sleep quality, depression, hypertension, prior cardiovascular disease, diabetes, smoking, and alcohol consumption.
The paper "Relationships Between Caffeine Intake and Risk for Probable Dementia or Global Cognitive Impairment: The Women's Health Initiative Memory Study" is available at: http://biomedgerontology.oxfordjournals.org/content/early/2016/09/20/gerona.glw078
---
• Follow us on Twitter
• Follow us on Facebook
3rd October 2016
Measles has officially been eradicated from the Americas
The Region of the Americas is the first in the world to have officially eliminated measles, a viral disease that can cause severe health problems including pneumonia, brain swelling and even death. This achievement culminates a 22-year effort involving mass vaccination against measles, mumps and rubella throughout the Americas.
The declaration of measles' elimination was made by the International Expert Committee for Documenting and Verifying Measles, Rubella, and Congenital Rubella Syndrome Elimination in the Americas. The announcement came during the 55th Directing Council of the Pan American Health Organisation/World Health Organisation (PAHO/WHO), attended by ministers of health from throughout the region.
Measles is the fifth vaccine-preventable disease to be eliminated from the Americas, after the regional eradication of smallpox in 1971, polio in 1994, and rubella and congenital rubella syndrome in 2015.
"This is a historic day for our region and indeed the world," said Carissa Etienne, PAHO/WHO Director. "It is proof of the remarkable success that can be achieved when countries work together in solidarity towards a common goal. It is the result of a commitment made more than two decades ago, in 1994, when the countries of the Americas pledged to end measles circulation by the turn of the 21st century."
Before mass vaccination was initiated in 1980, measles caused nearly 2.6 million annual deaths worldwide. In the Americas, 101,800 deaths were attributed to the disease between 1971 and 1979. A cost-effectiveness study on measles elimination in Latin America and the Caribbean has estimated that with vaccination, 3.2 million measles cases will have been prevented in the region and 16,000 deaths between 2000 and 2020.
"This historic milestone would never have been possible without the strong political commitment of our Member States in ensuring that all children have access to life-saving vaccines," Etienne continued. "It would not have been possible without the generosity and commitment of health workers and volunteers who have worked so hard to take the benefits of vaccines to all people – including those in vulnerable and hard-to-reach communities."
Measles transmission had been considered interrupted in the region since 2002, when the last endemic case was reported in Venezuela. However, as it continued to circulate in other parts of the world, some countries in the Americas experienced imported cases, with over 5,000 reported infections between 2003 and 2014. The Expert Committee reviewed evidence presented by all the countries of the region between 2015 and August 2016 and decided that it met the established criteria for elimination. This process included six years of work with countries to document evidence of the elimination.
As a result of worldwide measles elimination efforts, only 245,000 measles cases were reported globally in 2015, a substantial decline from earlier years. More than a half of these reported cases were in Africa and Asia. To maintain measles elimination, the Expert Committee have recommended that all countries of the Americas strengthen active surveillance and maintain their populations' immunity through routine vaccination.
"I would like to emphasise that our work on this front is not yet done," warned Etienne. "We cannot become complacent with this achievement but must rather protect it carefully. Measles still circulates widely in other parts of the world, and so we must be prepared to respond to imported cases. It is critical that we continue to maintain high vaccination coverage rates, and it is crucial that any suspected measles cases be immediately reported to the authorities for rapid follow-up."
Under the WHO's Global Vaccine Action Plan, measles will be wiped out by 2020 everywhere except Southeast Asia. Humanity is clearly winning the fight against this particular virus.
---
• Follow us on Twitter
• Follow us on Facebook