7th March 2014
Human Longevity Inc. (HLI) launched to promote healthy aging using advances in genomics and stem cell therapies
Human Longevity Inc. (HLI) – a new company focused on extending healthy, high performance human lifespan – was announced this week by co-founders Peter Diamandis, Craig Venter and Robert Hariri.

The company, based in San Diego, California, is being capitalised with an initial $70 million investment. These funds will be used to build the most comprehensive and complete human genome, microbiome, and phenotype database in the world – available to tackle the diseases associated with age-related human biological decline. HLI is also leading the development of cell-based therapeutics to address age-related decline in endogenous stem cell function. Revenue streams will be derived from database licensing to pharmaceutical, biotechnology and academic organisations, sequencing and development of advanced diagnostics and therapeutics.
"Using the combined power of our core areas of expertise– genomics, informatics and stem cell therapies, we are tackling one of the greatest medical/scientific and societal challenges – aging and aging related diseases," said Dr. Venter. "HLI is going to change the way medicine is practiced by helping to shift to a more preventive, genomic-based medicine model which we believe will lower healthcare costs. Our goal is not necessarily lengthening life, but extending a healthier, high performing, more productive lifespan."
HLI has purchased two Illumina HiSeq X Ten Sequencing Systems (with an option to acquire three additional systems) to sequence up to 40,000 human genomes per year, with plans to rapidly scale up to 100,000 human genomes per year. HLI will sequence a variety of humans – children, adults and super centenarians, those with diseases and those without.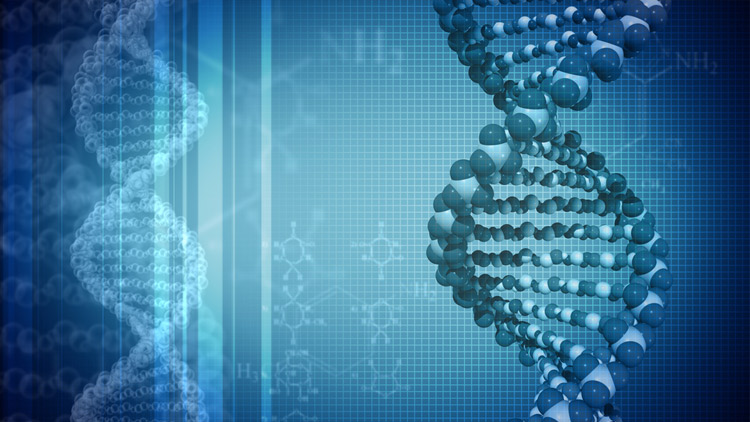 HLI is focusing its initial clinical sequencing efforts on cancer. While many are tackling this area using gene sequencing and other advanced technologies, there has not been a comprehensive clinical effort to combine germ line, human genome and tumour genome sequencing along with comprehensive biochemical information from each patient. Later, the company plans to extend its efforts to diabetes and obesity, heart and liver diseases, as well as dementia.
The goal of HLI is to analyse, utilise and share data, to enhance diagnostic abilities and improve patient outcomes in medical centres worldwide. This will involve strategic collaborations with Metabolon Inc., the J. Craig Venter Institute (JCVI) and the University of California, San Diego. Together, they will undertake an ambitious multi-pronged effort utilising stem cell therapy advances to enhance and improve the healthy life span. HLI's work is premised on the theory that as the human body ages, many biological changes occur – including substantial changes and degradation to the genome of the differentiated, specialised cells found in all body tissues. There is also a depletion and degradation of healthy regenerative stem cell populations in the body over time. HLI will monitor genomic changes that occur during stem cell differentiation, normal aging, and in association with the onset of disease.
"The global market for healthy human longevity is enormous, with total healthcare expenditures in those 65 and older running well over $7 trillion," said Dr. Hariri. "We believe that HLI's unique science and technology, along with our business leadership, will positively impact the healthcare market with novel diagnostics and therapeutics."
"Between 1910 and 2010, improvements in medicine and sanitation increased the human lifespan by 50 percent – from 50 to 75 years," said Dr. Diamandis. "Today, with the emergence of exponential technologies such as those being pioneered and advanced by HLI, we have the potential to meaningfully extend the lifespan even further."
3rd March 2014
3-D printed electronic membrane could prevent heart attacks
Using an inexpensive 3-D printer, biomedical engineers have developed a custom-fitted, implantable device with embedded sensors that could transform treatment and prediction of cardiac disorders.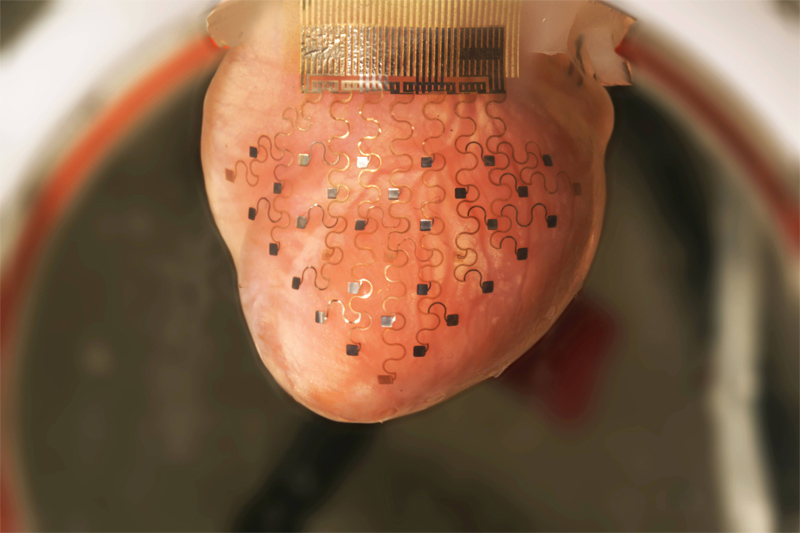 An international team of biomedical engineers and materials scientists have created a 3-D elastic membrane made of a soft, flexible, silicon material, precisely shaped to match the heart's epicardium (its outer layer). Current technology is two-dimensional and cannot cover the full surface of the epicardium or maintain reliable contact for continual use without sutures or adhesives.
Tiny sensors can be printed onto this membrane that precisely measure temperature, mechanical strain and pH level, among other markers, or deliver a pulse of electricity in cases of arrhythmia. These sensors could assist physicians with determining the health of the heart, deliver treatment or predict an impending heart attack before a patient exhibits any physical signs.
"Each heart is a different shape, and current devices are one-size-fits-all and don't at all conform to the geometry of a patient's heart," says Professor Igor Efimov, at Washington University in St. Louis. "With this application, we image the patient's heart through MRI or CT scan, then computationally extract the image to build a 3-D model that we can print on a 3-D printer. We then mold the shape of the membrane that will constitute the base of the device deployed on the surface of the heart."
The video below shows a rabbit heart, kept beating outside the body in a nutrient and oxygen-rich solution. The new cardiac device – with its flexible network of sensors and electrodes – has been custom-designed to fit over the heart and contract and expand as it beats. If all goes well, a version for humans is expected in the next 10-15 years.
Ultimately, this membrane could be used to treat diseases of the ventricles in the lower chambers of the heart or could be inserted inside the heart to treat a variety of disorders – including atrial fibrillation, which affects 3 to 5 million patients in the United States.
"Currently, medical devices to treat heart rhythm diseases are essentially based on two electrodes inserted through the veins and deployed inside the chambers," says Efimov. "Contact with the tissue is only at one or two points, and it is at a very low resolution. What we want to create is an approach that will allow you to have numerous points of contact and to correct the problem with high-definition diagnostics and high-definition therapy."
Recently, Google announced it was developing a contact lens embedded with sensors to monitor glucose levels in diabetes patients. Efimov says the membrane his team has developed is a similar idea, but much more sophisticated.
"Because this is implantable, it will allow physicians to monitor vital functions in different organs and intervene when necessary to provide therapy," he says. "In the case of heart rhythm disorders, it could be used to stimulate cardiac muscle or the brain, or in renal disorders, it would monitor ionic concentrations of calcium, potassium and sodium."
The membrane could even hold a sensor to measure troponin – a protein expressed in heart cells and a hallmark of an impending heart attack. Ultimately, such devices will be combined with ventricular assist devices, Efimov says.
"This is just the beginning," he adds. "Previous devices have shown huge promise and have saved millions of lives. Now we can take the next step and tackle some arrhythmia issues that we don't know how to treat."
27th February 2014
Single chip device to provide real-time 3-D images from inside the heart and blood vessels
Researchers have developed the technology for a catheter-based device that would provide forward-looking, real-time, 3-D imaging from inside the heart, coronary arteries and peripheral blood vessels. With its volumetric imaging, the new device could better guide surgeons working in the heart, and potentially allow more of patients' clogged arteries to be cleared without major surgery.
The device integrates ultrasound transducers with processing electronics on a single 1.4 millimetre silicon chip. On-chip processing of signals allows data from more than 100 elements on the device to be transmitted using just 13 tiny cables, permitting it to easily travel through circuitous blood vessels. The forward-looking images produced by the device would provide significantly more information than existing cross-sectional ultrasound.
Researchers have developed and tested a prototype, able to provide image data at 60 frames per second, and plan next to conduct animal studies that could lead to commercialisation of the device.
Professor Degertekin, Georgia Institute of Technology: "Our device will allow doctors to see the whole volume that is in front of them within a blood vessel. This will give cardiologists the equivalent of a flashlight so they can see blockages ahead of them in occluded arteries. It has the potential for reducing the amount of surgery that must be done to clear these vessels."
"If you're a doctor, you want to see what is going on inside the arteries and inside the heart, but most of the devices being used for this today provide only cross-sectional images. If you have an artery that is totally blocked, for example, you need a system that tells you what's in front of you. You need to see front, back and sidewalls altogether. That kind of information is basically not available at this time."
This device, on a single chip, includes 56 ultrasound transmit elements and 48 receive elements, with a 430-micron hole in the centre for a guide wire. Power-saving circuitry in the array shuts down sensors when they are not needed, allowing operation with just 20 milliwatts of power and reducing the amount of heat generated inside the body.
"You want the most compact and flexible catheter possible," Degertekin explained. "We could not do that without integrating the electronics and the imaging array on the same chip."
Based on their prototype, the researchers expect to conduct animal trials and ultimately hope to gain FDA approval for use in humans. Further into the future, Degertekin hopes to develop a version of the device that could guide interventions in the heart under magnetic resonance imaging (MRI). Other plans include further reducing the size of the device to place it on a 400-micron diameter guide wire. Their work is described in IEEE Transactions on Ultrasonics, Ferroelectrics and Frequency Control.
16th February 2014
Fruit fly microRNA research offers clues to aging process
Diseases like Alzheimer's and Huntington's are often associated with aging. However, the biological link between the two is less certain. Researchers at Rutgers University–Camden are seeking insight into this connection by studying very small RNA molecules in the common fruit fly.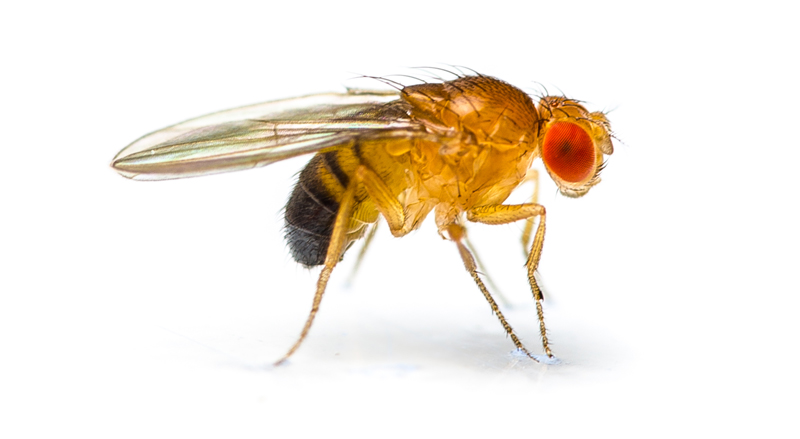 "As the flies in our experiment age, we're able to detect specific patterns of microRNAs – which help to regulate genes – when they are bound to specific proteins," says Ammar Naqvi, a doctoral student in computational and integrative biology at Rutgers–Camden.
MicroRNAs are connected to various developmental stages and disease states, and their proper modulation is required for the integrity and maintenance of cells.
The research is being done under the supervision of Andrey Grigoriev, a professor of biology at Rutgers–Camden, and in collaboration with a research team at the University of Pennsylvania. Computational and bioinformatics analysis for the project is performed at Rutgers–Camden.
In flies, microRNAs are "loaded" onto one of two protein complexes known as Ago1 or Ago2, which then guide it to repress gene expression. The team found that as fruit flies age, more microRNAs accumulate on the Ago2 protein complex, and therefore impact age-associated events in the flies.

"We were able to connect the two processes," Naqvi says. "Studies have shown that there is some change in the microRNA population with age, but no one was sure how they were partitioned with the protein complexes. We observed such partitioning and also an increase in neurodegeneration, which resulted in a shorter lifespan for these flies."
Grigoriev explains: "Neurodegeneration and aging go hand-in-hand — but we are the first to have shown the details of this change in regulation with aging. This tells us that there are different mechanisms of regulation in different stages of development. Is aging a byproduct of development? I cannot tell you. It's possible that this could be relevant for other diseases. That's what we want to find out."
13th February 2014
Scientists identify gene linking brain structure to intelligence
For the first time, scientists at King's College London have identified a gene linking thickness of the grey matter in the brain to intelligence. The study is published in Molecular Psychiatry and may help scientists understand biological mechanisms behind some forms of intellectual impairment.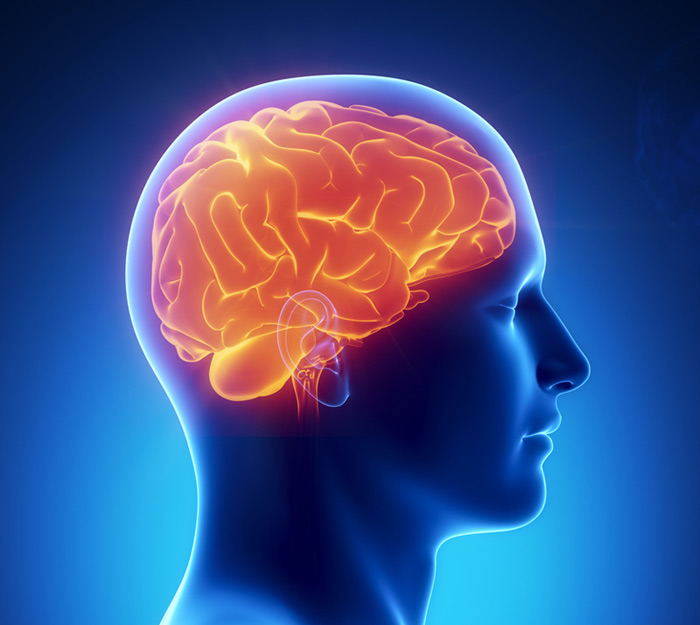 The researchers looked at the cerebral cortex – the outermost layer of the human brain. It is known as 'grey matter' and plays a key role in memory, attention, perceptual awareness, thought, language and consciousness. Previous studies have shown that the thickness of the cerebral cortex, or 'cortical thickness', strongly correlates with intellectual ability. However, no genes had been identified until now.
An international team of scientists, led by King's, analysed DNA samples and MRI scans from 1,583 healthy 14 year olds. These teenagers also underwent a series of tests to determine their verbal and non-verbal intelligence.
Dr Sylvane Desrivières, from King's College London's Institute of Psychiatry and lead author of the study: "We wanted to find out how structural differences in the brain relate to differences in intellectual ability. The genetic variation we identified is linked to synaptic plasticity – how neurons communicate. This may help us understand what happens at a neuronal level in certain forms of intellectual impairments, where the ability of the neurons to communicate effectively is somehow compromised.
"It's important to point out that intelligence is influenced by many genetic and environmental factors," she added. "The gene we identified only explains a tiny proportion of the differences in intellectual ability, so it's by no means a 'gene for intelligence'."
The researchers looked at 54,000 genetic variants possibly involved in brain development. They found that, on average, teenagers carrying a particular gene variant had a thinner cortex in the left cerebral hemisphere, especially in the frontal and temporal lobes, and performed less well on tests for intellectual ability. The genetic variation affects expression of the NPTN gene, which encodes a protein acting at neuronal synapses and therefore affects how brain cells communicate.
To confirm their findings, the NPTN gene was studied in both mouse and human brain cells. The scientists found that the NPTN gene had a different activity in the left and right hemispheres of the brain, which may cause the left hemisphere to be more sensitive to the effects of NPTN mutations. Their findings suggest that some differences in intellectual abilities can result from a decreased function of the NPTN gene in particular regions of the left brain hemisphere.
The genetic variation identified in this study only accounts for an estimated 0.5% of total variation in human intelligence. However, the findings may have important implications for the understanding of biological mechanisms underlying several psychiatric disorders, such as schizophrenia and autism, where impaired cognitive ability is a key feature of the disorder.
11th February 2014
Nanomotors controlled inside living cells for the first time
For the first time anywhere, a team of researchers at Penn State University has placed tiny synthetic motors directly inside live human cells, propelled them with ultrasonic waves and steered them magnetically.
"As these nanomotors move around and bump into structures inside the cells, the live cells show internal mechanical responses that no one has seen before," said Tom Mallouk, Professor of Materials Chemistry and Physics. "This research is a vivid demonstration that it may be possible to use synthetic nanomotors to study cell biology in new ways. We might be able to use nanomotors to treat cancer and other diseases, by mechanically manipulating cells from the inside. Nanomotors could perform intracellular surgery and deliver drugs noninvasively to living tissues."
Until now, Mallouk said, nanomotors have been studied only "in vitro" in a laboratory apparatus – not in living human cells. Chemically powered nanomotors were first developed 10 years ago at Penn State by a team that included chemist Ayusman Sen and physicist Vincent Crespi, in addition to Mallouk.
"Our first-generation motors required toxic fuels and they would not move in biological fluid, so we couldn't study them in human cells," Mallouk said. "That limitation was a serious problem." When Mallouk and physicist Mauricio Hoyos discovered that nanomotors could be powered by ultrasonic waves, the door was open to studying the motors in living systems.
For their experiments, the team used HeLa cells, an immortal line of human cervical cancer cells that is typically used in research studies. These cells ingest the nanomotors, which then move about inside, powered by ultrasonic waves. At low ultrasonic power, the nanomotors have little effect on the cells. But when the power is turned up, the nanomotors spring into action, bumping into organelles – structures within a cell that perform specific functions. The nanomotors can act as egg beaters to homogenise the cell's contents, or they can act as battering rams to puncture the cell membrane.
While ultrasound pulses control whether the nanomotors spin around or whether they move forward, the researchers can control them even further by steering them, using magnetic forces. Mallouk and his colleagues also found that the nanomotors can move autonomously – independently of one another – an ability that is important for future applications.
"Autonomous motion might help nanomotors selectively destroy the cells that engulf them," Mallouk said. "If you want these motors to seek out and destroy cancer cells, for example, it's better to have them move independently. You don't want a whole mass of them going in one direction."
"One dream application of ours is Fantastic Voyage-style medicine, where nanomotors cruise around inside the body, communicating with each other and performing various kinds of diagnoses and therapy. There are lots of applications for controlling particles on this small scale, and understanding how it works is what's driving us."
4th February 2014
A future dominated by giant rats?
New research predicts that rats will continue to grow and fill a 'significant chunk' of Earth's emptying ecospace. Their global influence is likely to grow in the future as larger mammals continue to become extinct.
Dr Jan Zalasiewicz, from the Department of Geology at the University of Leicester, suggests that we better get used to having rats around: "Rats are one of the best examples of a species that we have helped spread around the world, and that have successfully adapted to many of the new environments that they found themselves in.
"They are now on many, if not most, islands around the world – and once there, have proved extraordinarily hard to eradicate. They're often there for good, essentially. Once there, they have out-competed many native species and at times have driven them to extinction. As a result, ecospace is being emptied – and rats are in a good position to re-fill a significant chunk of it, in the mid- to far-geological future."
As rats fill the newly opened ecospace left in the wake of other extinct mammals, over time they, like many other species of animal, experience evolutionary adaptation. Gigantism can occur in animals as they adapt to their environment and Zalasiewicz believes that rats will prove to be no exception to this timeless rule.
"Animals will evolve, over time, into whatever designs will enable them to survive and to produce offspring," he continued. "For instance, in the Cretaceous Period, when the dinosaurs lived, there were mammals – but these were very small, rat and mouse-sized, because dinosaurs occupied the larger ecological niches.
"Only once the dinosaurs were out of the way did these tiny mammals evolve into many different forms, including some very large and impressive ones: brontotheriums, horses, mastodons, mammoths, rhinoceri and more.
"Given enough time, rats could grow to be at least as large as the capybara, the world's largest rodent, that lives today – that can reach 80 kilos. If the ecospace was sufficiently empty, then they could get larger still."
While looking to what may happen in the future, occurrences of gigantism in rodents in the past can show the scope for evolution – the largest extinct rodent discovered so far, named the Josephoartigasia monesi, was larger than a bull, and weighed over a ton.
As another comparison, roughly 50 million years ago, the ancestors of today's blue whale was a wolf-sized creature living close to shore – showing how mammals can grow in size and stature considerably over time.
The variations in future rat sizes will not simply involve them blowing up to epic proportions, however. Dr Zalasiewicz suggests that there will be many types of evolutionary adaptations in rats over time.
"Animals can evolve to smaller as well as larger sizes," he said. "This will depend on what particular circumstances they find themselves in and what the selective pressures on them are. Each island that rats are now present on is in effect a laboratory of future evolution – and each will produce different results.
"So there will be future thin rats, future fat rats, slow and heavy rats, fast and ferocious rats, maybe future aquatic rats – the list goes on. Other animals will likely follow the same pattern, such as domestic cats, rabbits, goats and more."
While Dr Zalasiewicz admits it is difficult to predict exactly what may happen in the future, he suspects that rats will be major players in the geological future of planet Earth, and over time will produce some remarkable descendants.
31st January 2014
A simple new way to induce pluripotency: acid
Japanese researchers have converted adult cells from mice into stem cells by exposing them to acid. This could pave the way for routine use of stem cells in medicine with a technique that is cheaper, faster and more efficient than before.
An unusual reprogramming phenomenon by which the fate of somatic cells can be drastically altered through changes to the external environment is described in two new articles.
Postnatal somatic cells committed to a specific lineage are shown to be converted into a pluripotent state (capable of differentiating into nearly all cell types) when exposed to an environmental stress, in this case short exposure to low pH. This reprogramming process does not need nuclear manipulation or the introduction of transcription factors – thought to be necessary to induce pluripotency – so the work may have important implications for regenerative medicine.
Reprogramming in response to environmental stress has been observed in plants, whereby mature cells can become immature cells capable of forming a whole new plant structure, including roots and stalks. Whether animal cells have a similar potential has been a challenging question, but one that Haruko Obokata and co-authors have addressed. They demonstrate that mammalian somatic cells can be reprogrammed when stressed by low-pH conditions, and have named this phenomenon Stimulus-Triggered Acquisition of Pluripotency (STAP).
So-called STAP cells have some characteristics that resemble embryonic stem cells, but the STAP cells only have a limited capacity for self-renewal. In a second paper, Obokata and colleagues investigate the nature of STAP cells and suggest that they represent a unique state of pluripotency. The researchers also demonstrate that under pluripotent stem-cell culture conditions, STAP cells can be transformed into robustly self-renewing stem cells, similar to embryonic stem cells.
Together, these findings reveal that cells in the body have the potential to become pluripotent and provide new insights into the diverse cellular states.
Professor Chris Mason, an expert in regenerative medicine at University College London: "If it works in man, this could be the game changer that ultimately makes a wide range of cell therapies available using the patient's own cells as starting material – the age of personalised medicine would have finally arrived.
"Who would have thought that to reprogram adult cells to an embryonic stem cell-like (pluripotent) state just required a small amount of acid for less than half an hour? An incredible discovery."
30th January 2014
Leech can survive being frozen for long periods
Japanese researchers have discovered a species of leech able to survive for 24 hours at -196°C (-321°F) and for 32 months at -90°C (-130°F). This finding could provide insights into cryopreservation for humans. It also increases the chances of life elsewhere in the universe.
Pictured above is Ozobranchus jantseanus, a parasitic leech that feeds on the blood of freshwater turtles in East Asia. These creatures typically reach up to 15 mm (0.6") in length, attaching themselves externally and relying on their hosts for all of their life stages, from egg to adult.
A team from Tokyo University of Marine Science and Technology – working on a separate project – had pulled a frozen, dead turtle out of storage, when they noticed several of these parasites clinging to the animal. The leeches appeared to be still alive, wriggling as they began to warm up. The researchers knew they had found something highly unusual, as it was rare for any organism to withstand such low temperatures. A new study was undertaken to investigate this further and to determine the full extent of their cold tolerance.
Prior to the experiment, only two other animals were known to survive in liquid nitrogen – a microscopic invertebrate known as the waterbear and the larvae of a drosophilid fly – with maximum recorded submersion times of 15 minutes and one hour, respectively.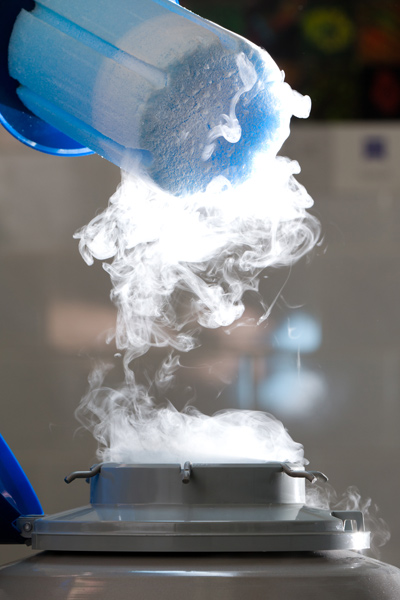 Cryoexposure tests were conducted on seven different species of leech, at -90°C and -196°C, for a period of 24 hours. Ozobranchus jantseanus was the only one to survive both temperatures. In fact, it could withstand multiple freezes and repeated freeze-thaw cycles, without needing time to acclimatise.
An even more amazing discovery was to follow, however. Every single leech from this species placed at -90°C (-130°F) survived at least nine months, with some lasting in storage for 32 months, or more than 2.5 years. This is colder than the average temperature on Mars.
At present, it is unknown how these creatures are managing to cope with such an extreme environment. "It is likely that this cryotolerant ability has arisen in response to some as yet unclarified adaptation," the researchers state. "It is hoped that these findings will contribute to the development of new cryopreservation methods that do not require additives, and also to the resuscitation of organisms that have been frozen underground in permafrost areas, on Antarctica, and possibly on other planets."
Their work is published in PLOS ONE.
17th January 2014
A smart contact lens for diabetes sufferers
Globally, an estimated 285 million people have diabetes – a chronic disease that occurs when the pancreas does not produce enough insulin, or when the body cannot effectively use the insulin it produces. Its incidence is growing rapidly, and by 2030, the number of cases is predicted to almost double. By 2050, as many as one in three U.S. adults could be affected if current trends continue.
To keep their blood sugar levels under control, sufferers need to constantly monitor themselves. This can involve pricking their finger to get a blood sample, two to four times per day. For many people, managing this condition is therefore a painful and disruptive process.
To address this problem, Internet giant Google has announced it is developing a smart contact lens. This wearable tech will measure glucose levels in tears, using a tiny wireless chip and miniaturised sensor, embedded between two layers of soft contact lens material. When glucose levels fall below a certain threshold, tiny LED lights will activate themselves to function as a warning system for the wearer.
Google admits it is still "early days" for this technology, but there is clearly great potential for improving the lives of diabetes sufferers around the world. To achieve their goal, they intend to partner with other technology companies who have previous experience of bringing products like this to market. You can read more at the Google Official Blog.
16th January 2014
$1,000 genome sequencing is finally here
U.S. biotechnology company, Illumina, has demonstrated the first machine capable of sequencing a complete human genome for less than $1,000. This landmark opens the floodgates to mass genome sequencing and will lead to cheaper and faster medical research.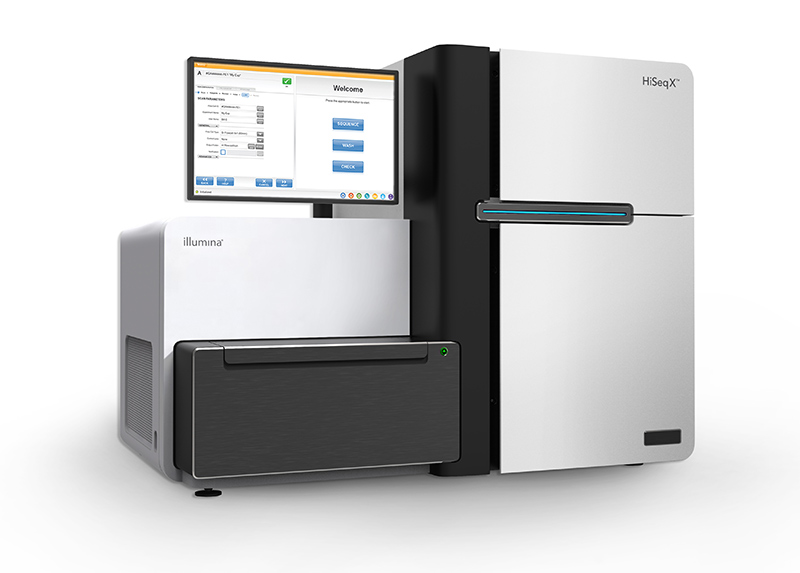 The Human Genome Project – an international effort to identify and map every gene in the body – was initiated in 1990 at a cost of $3 billion. It was the largest collaborative biological project ever undertaken, involving hundreds of laboratories and requiring 13 years to complete.
In the first decade of the 21st century, new sequencing methods led to costs plummeting at a rate even faster than Moore's Law, the trend of exponentially improving power seen in computer chips. In addition to price, the length of time needed to scan DNA was falling rapidly. By the early 2010s, thousands of human genomes had been decoded worldwide.
In recent years, however, this trend appeared to reach a plateau with costs hovering at between $3-5,000. Hopes for a $1,000 genome seemed unrealistic. The industry had surely experienced the law of diminishing returns.
That apparent stagnation has now ended, with U.S. company Illumina achieving a major breakthrough in the form of their HiSeq X Ten Sequencing System. In a press release, they claim to have "broken the sound barrier of human genomics", by enabling $1,000 whole genome sequencing for the first time.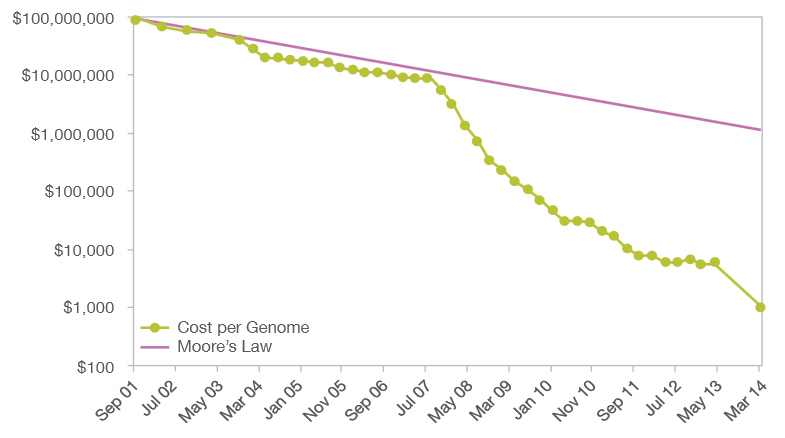 HiSeq X Ten will be released in March 2014 at $1m each, in a minimum of 10 units. The figure of $1,000 per genome takes into account the cost of the machines and the chemicals needed to do the sequencing. It is, therefore, not yet economical for smaller research labs, hospitals, or doctor's offices. However, larger research institutes have already expressed an interest – including the Broad Institute in Cambridge, Massachusetts; Macrogen in Seoul, South Korea; and the Garvan Institute of Medical Research in Sydney, Australia. In the coming years, costs will continue to go down while speed and accuracy go up, and the average person will be able to scan their genome at a very affordable price.
Other companies, such as 23andMe, have been offering personalised DNA analysis for some time now. These tests, however, only do partial sequencing for a tiny fraction of total genes. The new machine from Illumina, on the other hand, scans the entire human genome, all 3.2 billion base pairs. Five complete genomes can be delivered in a day, or potentially 1,825 per year. Several advanced design features are utilised to generate this massive throughput, an order of magnitude faster than before: patterned flow cells (which contain billions of nanowells at fixed locations), combined with a new clustering chemistry (for high occupancy and monoclonality), and state-of-the art optics.
Jay Flatley, CEO of Illumina: "With the HiSeq X Ten, we're delivering the $1,000 genome, reshaping the economics and scale of human genome sequencing, and redefining the possibilities for population-level studies in shaping the future of healthcare. The ability to explore the human genome on this scale will bring the study of cancer and complex diseases to a new level. Breaking the 'sound barrier' of human genetics not only pushes us through a psychological milestone, it enables projects of unprecedented scale. We are excited to see what lies on the other side."
14th January 2014
New method can wipe out cancer cells in the bloodstream
A new way to potentially stop cancer cells from spreading and moving throughout the bloodstream has been discovered by researchers at Cornell University.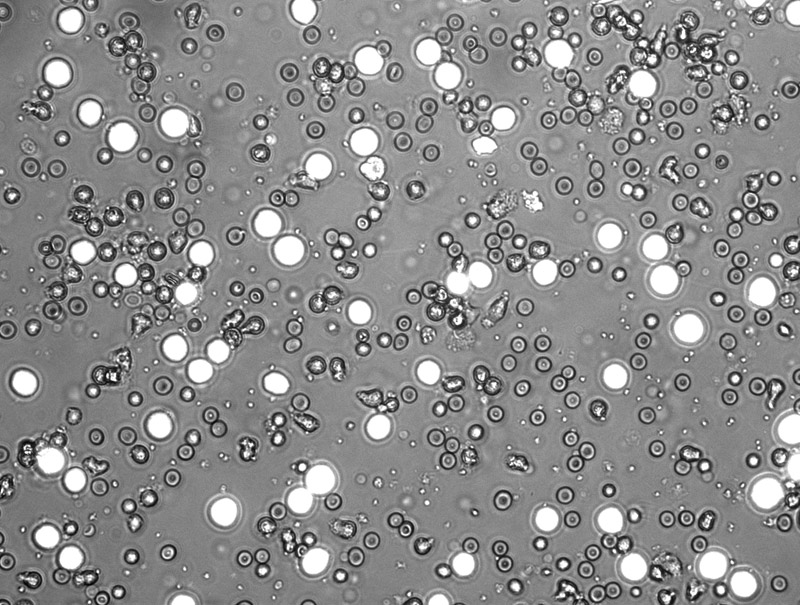 By attaching a protein to white blood cells, biomedical engineers at Cornell University have demonstrated the annihilation of metastasizing cancer cells moving through the bloodstream. The study, "TRAIL-Coated Leukocytes that Kill Cancer Cells in the Circulation," is published in the 6th January edition of the journal PNAS.
"These circulating cancer cells are doomed," said Michael King, Cornell professor of biomedical engineering and the study's senior author. "About 90% of cancer deaths are related to metastases, but now we've found a way to dispatch an army of killer white blood cells that cause apoptosis – the cancer cell's own death – obliterating them from the bloodstream. When surrounded by these guys, it becomes nearly impossible for the cancer cell to escape."
Metastasis is the spread of cancer cells to other parts of the body. Surgery and radiation can be effective at treating primary tumors – but difficulty in detecting metastatic cancer cells has made treatment of spreading cancer problematic, say the scientists.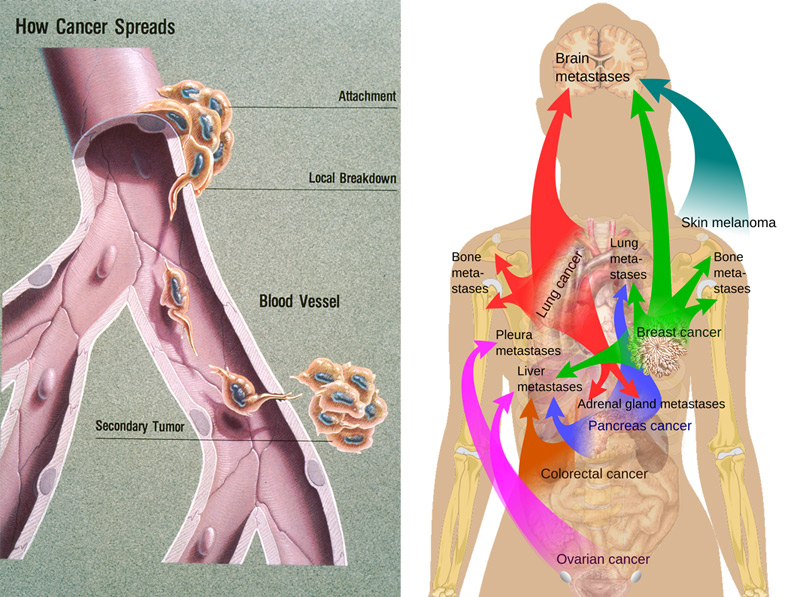 King and his colleagues injected human blood samples, and later mice, with two proteins: E-selectin (an adhesive) and TRAIL (Tumor Necrosis Factor Related Apoptosis-Inducing Ligand). The TRAIL protein joined together with the E-selectin protein stick to leukocytes – white blood cells – ubiquitous in the bloodstream. When a cancer cell comes into contact with TRAIL, which becomes unavoidable in the chaotic blood flow, the cancer cell essentially kills itself.
"The mechanism is surprising and unexpected in that this repurposing of white blood cells in flowing blood is more effective than directly targeting the cancer cells with liposomes or soluble protein," say the authors.
In the laboratory, King and his colleagues tested this concept's efficacy. When treating cancer cells with the proteins in saline, they found a 60 percent success rate in killing the cancer cells. In normal laboratory conditions, the saline lacks white blood cells to serve as a carrier for the adhesive and killer proteins. Once the proteins were added to flowing blood, which models forces, mixing and other human-body conditions, however, the success rate in killing the cancer cells jumped to nearly 100 percent.
As this research is newly announced, King says animal trials will continue and he hopes that the research will proceed to human clinical trials sometime in the future.
11th January 2014
Implantable device can reduce sleep apnea by 70 percent
Implantation of a sleep apnea device called Inspire Upper Airway Stimulation (UAS) therapy can lead to significant improvements for patients with obstructive sleep apnea (OSA), according to a study published in the New England Journal of Medicine. After one year, patients using the device had an average 70 percent reduction in sleep apnea severity, as well as significant reductions in daytime sleepiness.
Sleep apnea is a disorder characterised by pauses in breathing, or shallow and infrequent breathing, during sleep. Each of these pauses in breathing, called an apnea, can last from seconds to minutes, and may occur 30 times or more an hour. When normal breathing returns (sometimes accompanied by a loud snort or choking sound), the body moves out of deep sleep and into a lighter sleep. This results in poor overall quality of sleep and excessive tiredness during the daytime – increasing a person's risk for heart attack, stroke, high blood pressure and even death.
It is estimated that seven percent of Americans are affected by at least moderate sleep apnea. For those in middle age, this figure is higher, with as many as nine percent of women and 24 percent of men in this age group being affected, undiagnosed and untreated.
The costs of untreated sleep apnea reach further than just health issues. It is estimated that in the U.S. the average untreated patient's health care costs $1,336 more annually than an individual without sleep apnea. This may cause up to $3.4 billion/year in additional medical costs.
Treatments can include weight loss, upper airway surgeries, oral appliances, and continuous positive airway pressure (CPAP). However, while CPAP can be successful if used regularly, up to half of patients are unable to use it properly – largely due to discomfort with the mask and/or lack of desire to be tethered to a machine.
That's where a new device created at the University of Pittsburgh may help. Director of the UPMC Sleep Medicine Center, and lead author of the study, Dr Patrick Strollo, explains: "Inspire UAS therapy differs from other traditional sleep apnea devices and surgical procedures in that it targets muscle tone of the throat, rather than just the anatomy. Two thirds of patients using the device had successful control of their apneas, although even more reported improvement in snoring, daytime sleepiness and quality of life measures. Eighty-six percent of patients were still using the device every night at the one year mark, which compares very favourably to CPAP. The results of this trial show a huge potential for a new and effective treatment that can help millions of patients."
The device was fitted in three areas: a stimulation electrode was placed on the hypoglossal nerve, which provides innervation to the muscles of the tongue; a sensing lead was placed between rib muscles to detect breathing effort; and a neurostimulator was implanted in the upper right chest, just below the clavicle bone. Patients used a "controller" to turn on the device at night, so it was only used when the patient slept. The Inspire UAS therapy device was able to sense breathing patterns and to stimulate tongue muscles, thereby enlarging and stabilising the airway for improved breathing.
Kathy Gaberson, one of the study participants: "My short-term memory has improved significantly, and the surgery has made a huge difference in my quality of life. My apnea episodes went from 23 times an hour to just two."
31st December 2013
Aubrey de Grey: Anticipating 2025
In this video, Chief Science Officer at the SENS Research Foundation, Aubrey de Grey, previews his talk at next year's Anticipating 2025 conference: "When the days of aging are clearly numbered, how will humanity react?"
21th December 2013
Partial reversal of aging achieved in mice
Researchers have achieved a major breakthrough in the study of aging. By using a chemical that occurs naturally in the human body, it was possible to restore tissues in two-year-old mice to a much younger state.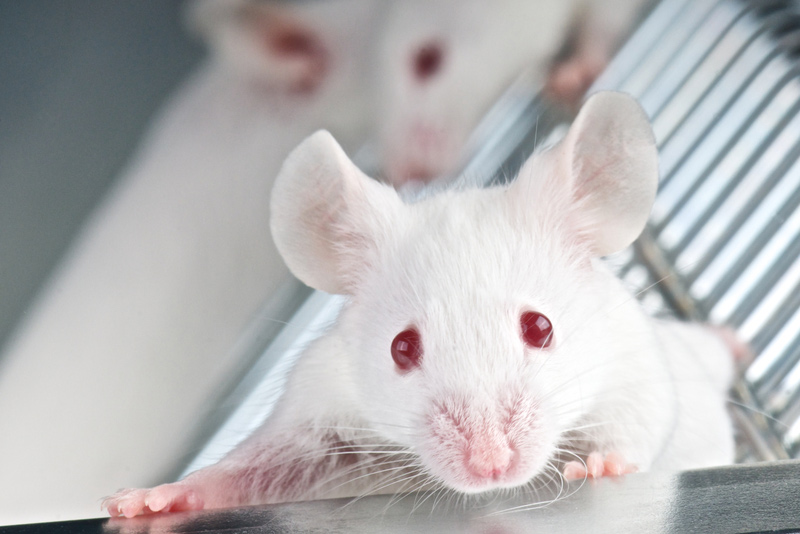 Harvard Medical School, the National Institute on Aging, and the University of New South Wales, Sydney, collaborated on a joint project, the results of which are published in Cell. Harvard Professor of Genetics and senior author of the study, David Sinclair, had previously shown that resveratrol – a compound in red wine, grapes and certain nuts – activates a gene known as SIRT1 that improves health and longevity in animal subjects.
Ana Gomes, a researcher in the Sinclair lab, had been studying mice in which this SIRT1 gene was removed. As expected, mice without SIRT1 showed greater signs of aging, including damage to mitochondria (energy-producing "powerhouses" within cells). What surprised the researchers, however, was that mitochondrial proteins coming from the cell's nucleus were mostly at normal levels. Only proteins encoded by the mitochondrial genome were reduced.
"This was at odds with what the literature suggested," according to Gomes.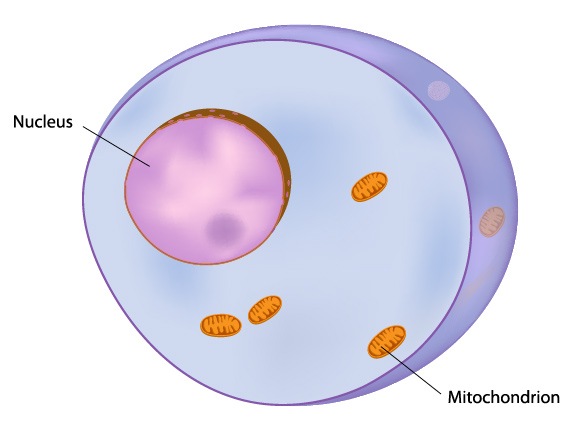 In their subsequent research, they discovered a chain of extremely important events that occur in the cell. A chemical known as NAD (which declines as we age) enables SIRT1 to control the behaviour of a disruptive molecule called HIF-1. Without sufficient NAD, the SIRT1 is unable to prevent the HIF-1 from interfering with cross-genome activity, and this reduces the cell's ability to make energy, leading to aging and cell damage. The SIRT1 therefore has an intermediate role, almost like a security guard. As long as communication remains smooth between the nuclear and mitochondrial genome, cells stay healthy.
While the breakdown of this process causes a rapid decline in mitochondrial function, other signs of aging take longer. Gomes found that by administering an endogenous compound that cells transform into NAD, she could repair the network and rapidly restore communication and mitochondrial function. If the compound was given early enough – prior to excessive mutation accumulation – within days, some aspects of the aging process could be reversed.
"The aging process we discovered is like a married couple. When they are young, they communicate well, but over time, living in close quarters for many years, communication breaks down," commented Sinclair. "And just like with a couple, restoring communication solved the problem."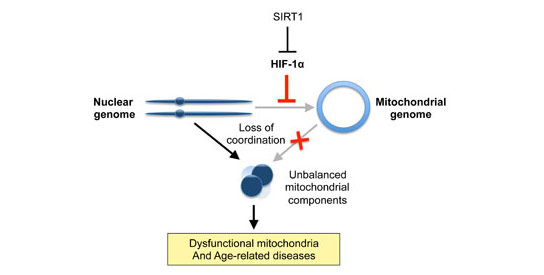 Examining muscle from two-year-old mice given the NAD-producing compound for just one week, the researchers looked for indicators of insulin resistance, inflammation and muscle wasting. In all three of these cases, tissue from the mice resembled that of six-month-old mice. In human years, this would be like a 60-year-old converting to a 20-year-old in these specific areas.
Dr Nigel Turner, from the University of New South Wales and co-author of the study: "It was a real surprise to see the markers of aging move back so quickly in just a week. Now that we understand the pathway, we can look at other ways to restore the communication and reverse the aging process. People think anti-aging research is about us wanting to make people live until they are 200, but the goal is really to help people be healthy longer into old age. We know that this cell communication breaks down in diseases such as dementia, cancer and diabetes. This research focused on muscles, but it could benefit multiple organs. Whether that means we'll all live to 150, I don't know, but the important part is that we don't spend the last 20 to 30 years of our lives in bad health."
Professor Tim Spector, of Kings College London, commented: "This is an intriguing and exciting finding that some aspects of the aging process are reversible. It is, however, a long and tough way to go from these nice mouse experiments to showing real anti-aging effects in humans without side effects."
While human therapies are likely to remain a distant prospect, according to Gomes: "From what we know so far, we don't think you'd have to take it from aged 20 until you die. It seems we could start when we're already old, but not too old that we're already damaged. If started at 40, you would have a much nicer window of healthy aging – but I would guess that we have to do clinical trials."
19th December 2013
DNA motor 'walks' along nanotube, transports tiny particle
Researchers have created a new type of molecular motor made of DNA and used it to transport a nanoparticle along the length of a carbon nanotube.

This design was inspired by natural biological motors that evolved to perform specific tasks vital to the function of cells – according to Jong Choi, assistant professor of mechanical engineering at Purdue University.
Whereas biological motors are made of protein, researchers are working towards creating synthetic motors based on DNA, the genetic materials in cells that consist of four chemical bases in a sequence: adenine, guanine, cytosine and thymine. The walking mechanism of synthetic motors is far slower than the mobility of natural motors. However, natural motors cannot be controlled, and they don't function outside their natural environment, whereas DNA-based motors are more stable and could be switched on and off.
"We are in the very early stages of developing these kinds of synthetic molecular motors," Choi said.
In future decades, such devices may be used in drug delivery, manufacturing and chemical processing at the nanoscale – perhaps forming the components and moving parts of tiny robots. His team's latest findings are published in the journal Nature Nanotechnology.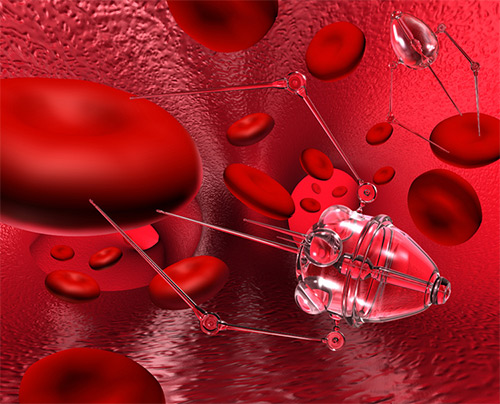 The motor has a core, with two arms made of DNA above and below the core. As it moves along a carbon-nanotube track it harvests energy from strands of RNA, molecules vital in living cells and viruses.
"Our motors extract chemical energy from RNA molecules decorated on the nanotubes and use that energy to fuel autonomous walking along the carbon nanotube track," Choi explained.
The core is made of an enzyme that cleaves off part of an RNA strand. After cleavage the upper DNA arm moves forward, binding with the next strand of RNA, and then the rest of the DNA follows. The process repeats until reaching the end of the nanotube track.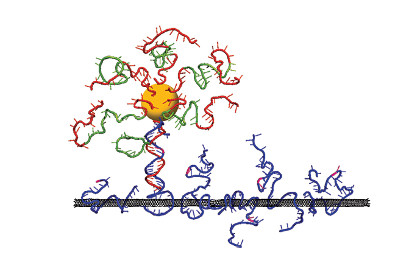 The team used this motor to move nanoparticles of cadmium disulfide along the length of a nanotube. Each nanoparticle (pictured yellow) was just 4 nanometres in diameter. For comparison, a red blood cell is about 7,000 nanometres.
To record the motor's movement, the team combined two fluorescent imaging systems – one in the visible light spectrum and the other in near-infrared. The nanoparticle was fluorescent in visible light and the nanotubes were fluorescent in the near-infrared. The motor took about 20 hours to reach the end of the nanotube, which was several microns long, but the process could be accelerated by changing pH (a measure of acidity) and temperature.
16th December 2013
Five-fold extension in roundworm lifespan
By combining mutations, a five-fold increase in the lifespan of C. elegans has been achieved, the equivalent of a human reaching 400 years of age.
What are the limits to longevity? New research in simple animals suggests that combining mutants can lead to radical lifespan extension. Scientists at Buck Institute combined mutations in two pathways known for lifespan extension and report a synergistic five-fold extension of longevity in the nematode Caenorhabditis elegans. This breakthrough introduces the possibility of combination therapy for aging.
The mutations inhibited key molecules involved with insulin signaling (IIS) and the nutrient signaling pathway known as Target of Rapamycin (TOR). Lead scientist, Pankaj Kapahi, PhD, said that mutations in TOR (in this case RSKS-1) usually result in a 30 percent lifespan extension, while mutations in IIS (Daf-2) often result in a doubling of lifespan in the worms – added together, they would be expected to extend longevity by around 130 percent. "Instead, what we have here is a synergistic five-fold increase in lifespan," he said. "The two mutations set off a positive feedback loop in specific tissues that amplified lifespan. Basically, these worms lived to the human equivalent of 400 to 500 years."
Kapahi said the research points to the possibility of using combination therapies for aging – similar to what is done for cancer and HIV. "In the early years, cancer researchers focused on mutations in single genes, but then it became apparent that different mutations in a class of genes were driving the disease process," he said. "The same thing is likely happening in aging." Kapahi said this research could help explain why scientists are having a difficult time identifying single genes responsible for the long lives experienced by human centenarians. "It's quite probable that interactions between genes are critical in those fortunate enough to live very long, healthy lives."
Co-author of the study, Di Chen, explained that the positive feedback loop originated in the germline tissue of the worms. The germline is a sequence of reproductive cells that may be passed onto successive generations. "The germline was the key tissue for the synergistic gain in longevity – we think it may be where the interactions between the two mutations are integrated. The finding has implications for similar synergy between the two pathways in more complex organisms."
Kapahi said the research would ideally move into mice, as a way of determining if the lifespan-extending synergy extends into mammals. "The idea would be to use mice genetically engineered to have suppressed insulin signaling, and then treat them with the drug rapamycin, which is well-known to suppress the TOR pathway."
The team's work is published in Cell Reports.
7th December 2013
Ultra-thin 'electronic skin' provides diagnosis and therapy
Researchers have developed a futuristic new medical device, resembling an electronic tattoo, which provides continuous patient monitoring and treatment.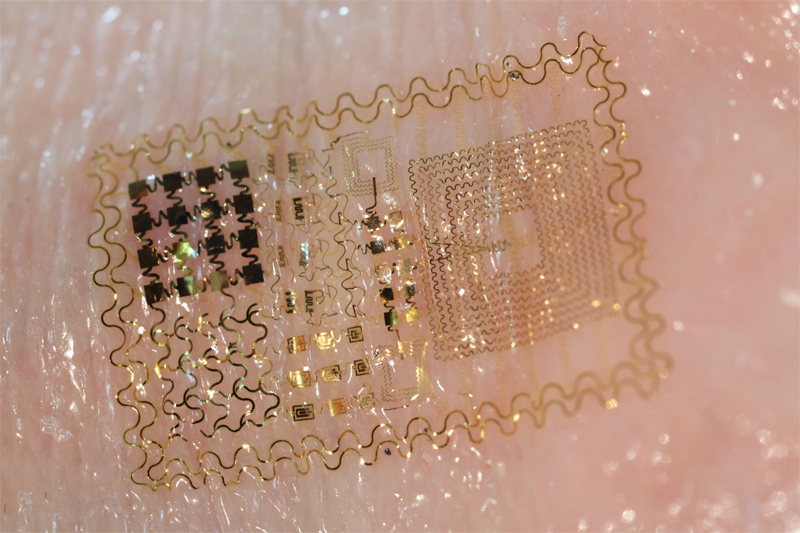 An international team from the University of Illinois at Urbana/Champaign and the National Institute of Biomedical Imaging and Bioengineering (NIBIB) has created this form of "electronic skin". The device, measuring just 1 x 2 cm (0.39 x 0.78"), adheres like a sticking plaster and is highly flexible, conforming to contours and remaining in place even when skin is stretched or pinched. It provides non-invasive measurements of blood flow and temperature from any part of the body, with minimal patient discomfort, while delivering therapeutic functions.
The array features a combination of miniature power coils, transistors, sensors and heating elements. It was measured alongside an infrared camera to compare their abilities in detecting local variations of skin temperature and blood flow. These tests used a range of mental and physical stimuli to trigger readings. The results were virtually identical using the two methods, meaning the electronic skin matches the "gold standard" of infrared technology. Another test, using pulses of heat from the array, demonstrated its success in accurately measuring skin perspiration and overall hydration.
Future versions will incorporate a wireless power coil and antenna for remote data transfer. New sensors could eventually be developed that reveal blood cell counts, the precise levels of a circulating medication, or the activity of metabolites (such as alcohols, antioxidants, nucleotides, organic and amino acids, sugars and vitamins). The heating elements could deliver heat therapy to specific regions – increasing blood flow in the affected area for accelerated healing, pain relief, decreased joint stiffness, muscle spasm relief, or reduced inflammation. It could even incorporate actuators that deliver an electrical charge, or nanoparticles.
Such diagnostic and therapeutic functions could be performed while patients go about their daily business, with data relayed via cellphone to a doctor or AI program. Looking further into the future, these devices might be incorporated into clothing and shoes. Perhaps eventually, later this century, they will be sufficiently compact and distributed that almost every part of the human body could be treated and monitored in real-time. With a comprehensive merging of the organic and inorganic, the age of transhumanism would truly be upon us.
5th December 2013
Brain connectivity study finds striking differences between men and women
A study of nearly 1,000 brain scans has revealed striking differences between men and women.
A new brain connectivity study from Penn Medicine published in the Proceedings of the National Academy of Sciences has found striking differences in the neural wiring of men and women that's lending credence to some commonly-held beliefs about their behaviour.
In one of the largest studies ever to look at the "connectomes" of both sexes, Ragini Verma and colleagues found greater neural connectivity from front to back and within one hemisphere in males – suggesting their brains are structured to facilitate connectivity between perception and coordinated action. By contrast, in females, the wiring goes between the left and right hemispheres, suggesting that they facilitate communication between the analytical and intuition.
"These maps show us a stark difference – and complementarity – in the architecture of the human brain that helps provide a potential neural basis as to why men excel at certain tasks, and women at others," said Verma.
For instance, on average, men are more likely better at learning and performing a single task at hand, like cycling or navigating directions – whereas women have superior memory and social cognition skills, making them more equipped for multitasking and creating solutions that work for a group. They have a mentalistic approach, so to speak.
Past studies have shown sex differences in the brain, but the neural wiring connecting regions across the whole brain that have been tied to such cognitive skills has never been fully shown in a large population.
This new study looked at differences in brain connectivity during the course of development in 949 people (521 females and 428 males) aged 8 to 22 years, using diffusion tensor imaging (DTI). DTI is a water-based imaging technique that can trace and highlight the fibre pathways connecting different regions of the brain, laying the foundation for a structural connectome or network of the whole brain.
This sample of youths was studied as part of the Philadelphia Neurodevelopmental Cohort – a National Institute of Mental Health-funded collaboration between the University of Pennsylvania Brain Behaviour Laboratory and the Centre for Applied Genomics at the Children's Hospital of Philadelphia.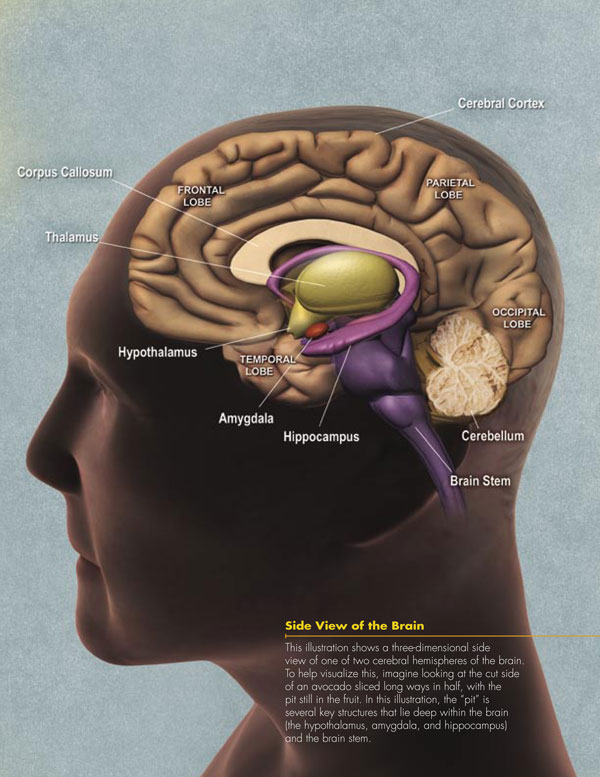 The brain is a roadmap of neural pathways linking many networks that help us process information and react accordingly, with behaviour controlled by several of these sub-networks working in conjunction.
In the study, the researchers found that females displayed greater connectivity in the supratentorial region, which contains the cerebrum, the largest part of the brain, between the left and right hemispheres. Males, on the other hand, displayed greater connectivity within each hemisphere.
By contrast, the opposite prevailed in the cerebellum, the part of the brain that plays a major role in motor control, where males displayed greater inter-hemispheric connectivity and females displayed greater intra-hemispheric connectivity.
These connections likely give men an efficient system for coordinated action, where the cerebellum and cortex participate in bridging between perceptual experiences in the back of the brain, and action, in the front of the brain, according to the authors. The female connections likely facilitate integration of the analytic and sequential processing modes of the left hemisphere with the spatial, intuitive information processing modes of the right side.
The authors observed only a few gender differences in the connectivity in children younger than 13 years, but the differences were more pronounced in adolescents aged 14 to 17 years and young adults older than 17.
The findings were also consistent with a Penn behaviour study, of which this imaging study was a subset of, that demonstrated pronounced sexual differences. Females outperformed males on attention, word and face memory, and social cognition tests. Males performed better on spatial processing and sensorimotor speed. Those differences were most pronounced in the 12 to 14 age range.
"It's quite striking how complementary the brains of women and men really are," said Dr. Ruben Gur. "Detailed connectome maps of the brain will not only help us better understand the differences between how men and women think, but it will also give us more insight into the roots of neuropsychiatric disorders, which are often sex-related."
Next steps are to quantify how an individual's neural connections are different from the population; identify which neural connections are gender-specific and common in both; and to see if findings from functional magnetic resonance imaging (fMRI) studies fall in line with the connectome data.
2nd December 2013
Researchers discover new treatment for osteoporosis
University of Sydney researchers have discovered a promising new treatment for osteoporosis, which is easily delivered in water soluble form.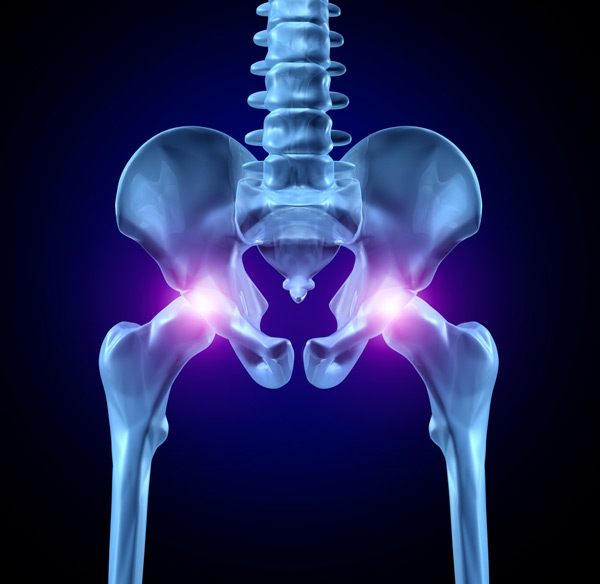 After more than four years of investigation, researchers from the Aging Bone Research Program (Sydney Medical School's Nepean campus), say the treatment has shown very promising results in animal experiments. The compound is called picolinic acid, a product derived of the essential amino acid tryptophan.
Lead researcher Professor Gustavo Duque: "This is a major step in the development of a completely new type of medication for osteoporosis. Instead of stopping bone destruction, our compound instead stimulates bone formation."
"The product is easily dissolved in water, has a higher level of absorption and did not induce any side effects in the treated mice. When this medication was administered in the water of normal and menopausal mice, picolinic acid strongly and safely increased bone mass in normal mice and rescued bone from menopause-associated osteoporosis."
Professor Duque said the team had patented the compound and will expand their trials to humans in the near future in a bid to address the increasing numbers of people developing the condition.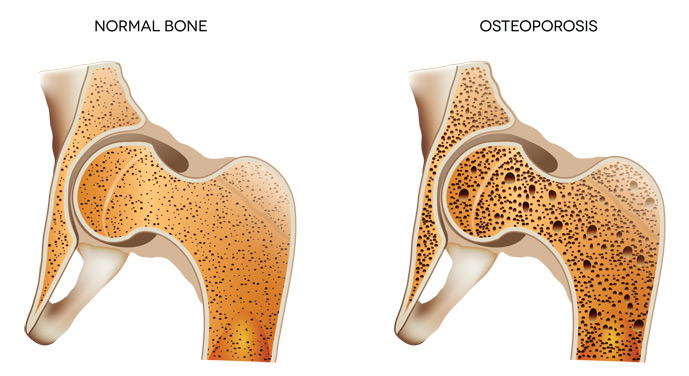 "Osteoporosis affects an estimated 300 million people worldwide. One in three women over 50 will experience osteoporotic fractures, as will one in five men. Despite the current treatments available, by 2050, the worldwide incidence of hip fracture in men is projected to increase by 310 percent and 240 percent in women.
"This increase is explained by the low rate of diagnosis and treatment for osteoporosis, as well as some concerns about the potential side effects of the current treatments. There are also close similarities between the majority of the osteoporosis medications in terms of their anti-fracture effect and mechanism of action."
According to Professor Duque, there is a reduction in bone formation as part of the aging process that predisposes people to osteoporosis: "In this case, we are targeting the real problem by stimulating the bone forming cells to work and produce more bone, thus increasing bone mass and hopefully preventing new fractures."
28th November 2013
A gene mutation for excessive alcohol drinking found
Researchers have discovered a gene that regulates alcohol consumption and when faulty can cause excessive drinking. They have also identified the mechanism underlying this phenomenon.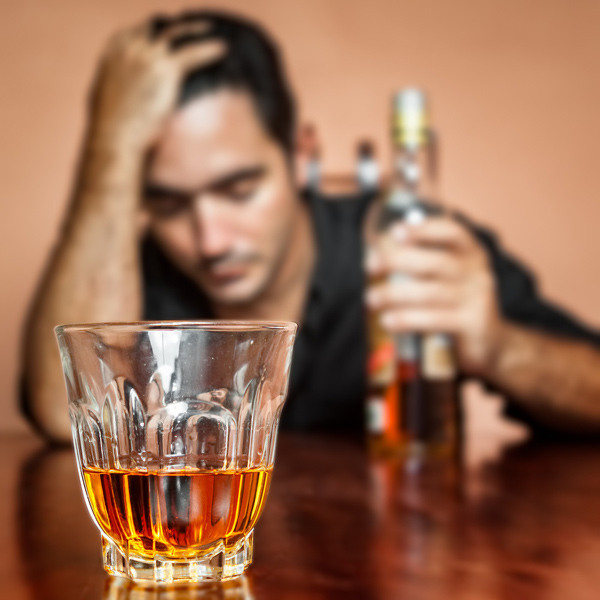 The study showed that normal mice show no interest in alcohol and drink little or no alcohol when offered a free choice between a bottle of water and a bottle of diluted alcohol.
However, mice with a genetic mutation to the gene Gabrb1 overwhelmingly preferred drinking alcohol over water – choosing to consume almost 85% of their daily fluid as drinks containing alcohol, about the strength of wine.
The consortium of researchers from five UK universities – Newcastle University, Imperial College London, Sussex University, University College London and University of Dundee – and the MRC Mammalian Genetics Unit at Harwell, funded by the Medical Research Council (MRC), Wellcome Trust and ERAB, publish their findings this week in Nature Communications.
Dr Quentin Anstee at Newcastle University, joint lead author said: "It's amazing to think that a small change in the code for just one gene can have such profound effects on complex behaviours like alcohol consumption. We are continuing our work to establish whether the gene has a similar influence in humans, though we know that in people alcoholism is much more complicated as environmental factors come into play. But there is the real potential for this to guide development of better treatments for alcoholism in the future."
Identifying the gene for alcohol preference
Working at the MRC Mammalian Genetics Unit, a team led by Professor Howard Thomas from Imperial College London introduced subtle mutations into the genetic code at random throughout the genome and tested mice for alcohol preference. This led the researchers to identify the gene Gabrb1 which changes alcohol preference so strongly that mice carrying either of two single base-pair point mutations in this gene preferred drinking alcohol (10% ethanol v/v, about the strength of wine), over water.
The group showed that mice carrying this mutation were willing to work to obtain the alcohol-containing drink by pushing a lever and, unlike normal mice, continued to do so even over long periods. They would voluntarily consume sufficient alcohol in an hour to become intoxicated and even have difficulty in coordinating their movements.
The cause of the excessive drinking was tracked down to single base-pair point mutations in the gene Gabrb1, which codes for the beta 1 subunit, an important component of the GABAA receptor in the brain. This receptor responds to the brain's most important inhibitory chemical messenger (GABA) to regulate brain activity. The researchers found that the gene mutation caused the receptor to activate spontaneously even when the usual GABA trigger was not present.
These changes were particularly strong in the region of the brain that controls pleasurable emotions and reward, the nucleus accumbens, as Dr Anstee explains: "The mutation of the beta1 containing receptor is altering its structure and creating spontaneous electrical activity in the brain in this pleasure zone, the nucleus accumbens. As the electrical signal from these receptors increases, so does the desire to drink to such an extent that mice will actually work to get the alcohol, for much longer than we would have expected."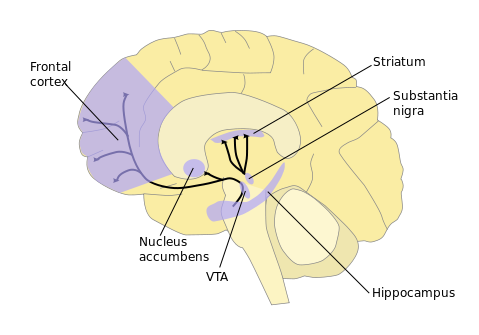 Professor Howard Thomas said: "We know from previous human studies that the GABA system is involved in controlling alcohol intake. Our studies in mice show that a particular subunit of GABAA receptor has a significant effect and most importantly the existence of these mice has allowed our collaborative group to investigate the mechanism involved. This is important when we come to try to modify this process first in mice and then in man."
Initially funded by the MRC, the 10-year project aimed to find genes affecting alcohol consumption. Professor Hugh Perry, Chair of the MRC's Neurosciences and Mental Health Board, said: "Alcohol addiction places a huge burden on the individual, their family and wider society. There's still a great deal we don't understand about how and why consumption progresses into addiction, but the results of this long-running project suggest that, in some individuals, there may be a genetic component. If further research confirms that a similar mechanism is present in humans, it could help us to identify those most at risk of developing an addiction and ensure they receive the most effective treatment."
25th November 2013
PostHuman: An Introduction to Transhumanism
This first video by the British Institute of Posthuman Studies, entitled "PostHuman: An Introduction To Transhumanism", investigates three dominant areas of transhumanist thought: super longevity, super intelligence and super wellbeing – covering the ideas of Aubrey de Grey, Ray Kurzweil and David Pearce.
In 2014, the Institute hopes to produce and release at least six more fully animated episodes. They will investigate a range of different transhumanist themes, consider their arguments in favour, interview influential thinkers in the field, highlight the potential dangers, and articulate the implications for humanity.
To make this video series happen, the Institute needs to raise £65,000 ($105,000) for its production team. They have a Kickstarter campaign where anyone interested in helping can make a pledge.
22nd November 2013
Scientists generate "mini-kidneys" from stem cells
For the first time, scientists have made 3-dimensional kidney structures from human stem cells, a major step towards growing complete replacements.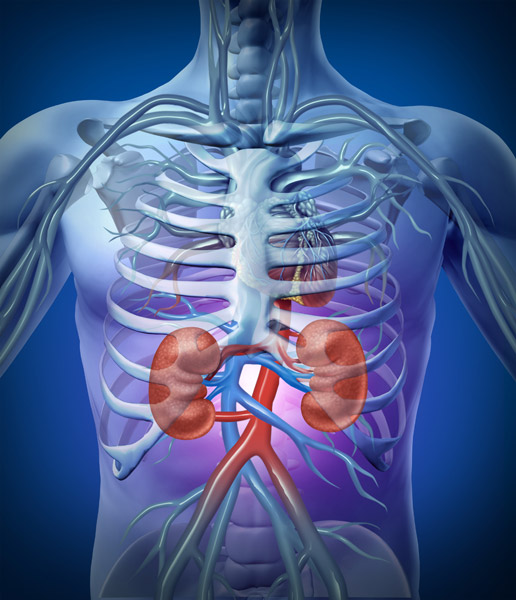 Diseases affecting the kidneys are a major and unsolved health issue worldwide. Once they are damaged by disease, kidneys rarely recover function, highlighting the urgent need for better knowledge of kidney development and physiology.
Now, a team of researchers led by scientists at the Salk Institute for Biological Studies has developed a novel platform to study kidney diseases – paving the way for new regenerative medicine strategies to help restore kidney function. For the first time, the researchers have generated three-dimensional kidney structures from human stem cells, offering a new way of studying these organs and potentially developing drugs for them.
Scientists had created precursors of kidney cells using stem cells as recently as this past summer, but the Salk team is the first to coax human stem cells into forming three-dimensional cellular structures similar to those found in our kidneys.
"Attempts to differentiate human stem cells into renal cells have had limited success," says Juan Carlos Izpisua Belmonte, professor in Salk's Gene Expression Laboratory. "We have developed a simple and efficient method that allows for the differentiation of human stem cells into well-organised 3D structures of the ureteric bud (UB), which later develops into the collecting duct system."
Ureteric buds are the early developmental structures of kidneys that reabsorb water after toxins have been filtered out. Salk researchers used mouse embryonic kidney cells (seen here in red) to "coax" the human stem cells to grow into nascent mushroom-shaped buds (blue and green).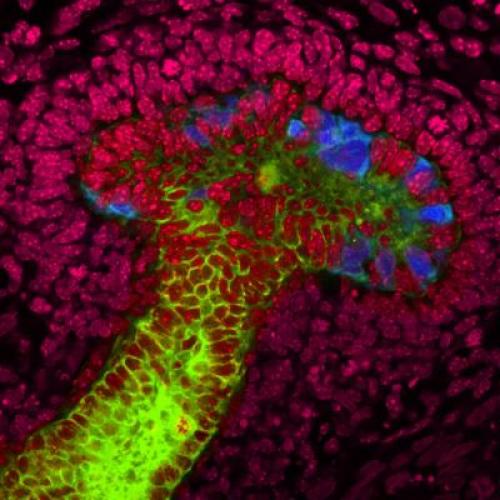 After creating induced pluripotent stem cells (iPSCs) that demonstrated pluripotent properties and were able to differentiate into mesoderm – a germ cell layer from which kidneys develop – the researchers made use of growth factors known to be essential during the natural development of kidneys for the culturing of both iPSCs and embryonic stem cells. The combination of signals from these growth factors was sufficient to commit the cells toward progenitors with clear characteristics of renal cells in only four days.
The researchers then guided these cells by culturing them with kidney cells from mice. This showed that the mouse cells were able to provide the appropriate developmental "cues" allowing human stem cells to form three-dimensional structures of the kidney.
In addition, Belmonte's team tested their protocol on iPSCs from a patient diagnosed with polycystic kidney disease (PKD), a genetic disorder characterised by fluid-filled cysts that can lead to kidney failure. They found that their methodology could produce kidney structures from patient-derived iPSCs.
This breakthrough is a major step towards growing entire replacement human kidneys – a feat that may be achieved in the next decade (see 2020). The study was published this week in Nature Cell Biology.
13th November 2013
It takes human researchers 12 years "to do what this robot can do in a week."
Every week at a National Institutes of Health (NIH) drug-testing lab, a robotics system performs millions of experiments faster and with greater precision than any human could. The simple goal: to find new treatments and cures.
12th November 2013
Can we predict a heart attack?
A new imaging technique could find people at highest risk of a heart attack. There is currently no accurate way to find those people. A major breakthrough, funded by the British Heart Foundation (BHF), could change that.
When fatty deposits, known as plaques, build up in arteries and rupture, it can cause a heart attack. Each year there are 32 million heart attacks in the world, of which 12.5 million are fatal. A new test, developed at the University of Edinburgh and led by BHF Clinical Lecturer Dr Marc Dweck, detects the fatty plaques on the brink of rupture.
Fatty plaques at risk of rupture 'lit up' in some patients while they had a PET-CT scan during a clinical trial. Over 90% of people scanned, who had had a heart attack recently, had a lit-up area in a blood vessel, corresponding exactly to the location of the plaque that caused their heart attack.
Around 40% of patients with angina also had a plaque that lit up yellow, as well as high-risk features that suggested a heart attack may be imminent, and aggressive treatment would be required.
Dr. Peter Weissberg, Medical Director: "Being able to identify dangerous fatty plaques likely to cause a heart attack is something that conventional heart tests can't do. This research suggests that PET-CT scanning may provide an answer – identifying 'ticking time bomb' patients at risk of a heart attack.
"Nearly 20 years of BHF-funded research has led us to this point. We now need to confirm these findings, and then understand how best to use new tests like this in the clinic to benefit heart patients."
This breakthrough research is published in The Lancet.
8th November 2013
Small RNA molecule in the blood could help diagnose pancreatic cancer
An Indiana University cancer researcher has demonstrated that a particular molecule is present in the blood of most pancreatic cancer patients, suggesting it could someday be a diagnostic marker for the disease.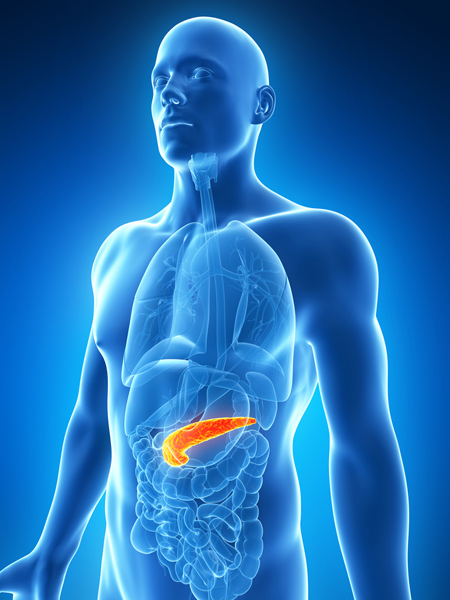 In research published by the journal Oncogene, Dr. Murray Korc shows that an RNA molecule – microRNA-10b, or miR-10b – is present at high levels in the blood of most pancreatic cancer patients. Consequently, miR-10b could serve as a diagnostic marker, as well as helping physicians to determine the disease's aggressiveness.
Such a marker would be a significant advance against pancreatic cancer, as current treatments typically only extend a person's life for six to 10 weeks. Pancreatic cancer is difficult to detect and diagnose, because there are no noticeable signs or symptoms in the early stages – and because the pancreas is hidden behind other organs such as the stomach, small intestine, liver, gallbladder, spleen and bile ducts.
Dr. Korc and colleagues made the discovery after studying biopsies of people with pancreatic cancer. Korc demonstrated that miR-10b will promote the invasion and growth of pancreatic cancer cells by modulating signaling and gene expression. In particular, the miR-10b facilitates abnormal signaling by allowing the epidermal growth factor receptor, a protein made by many cells in the body and by some types of tumors, to be more efficient. Therefore, the cancer grows and spreads.
Dr. Korc likened the presence of miR-10b to a souped-up car that is more like a tank because of the enhancements. So, for those people with miR-10b, their pancreatic cancer is especially aggressive. And pancreatic cancer is already an aggressive disease without that molecule.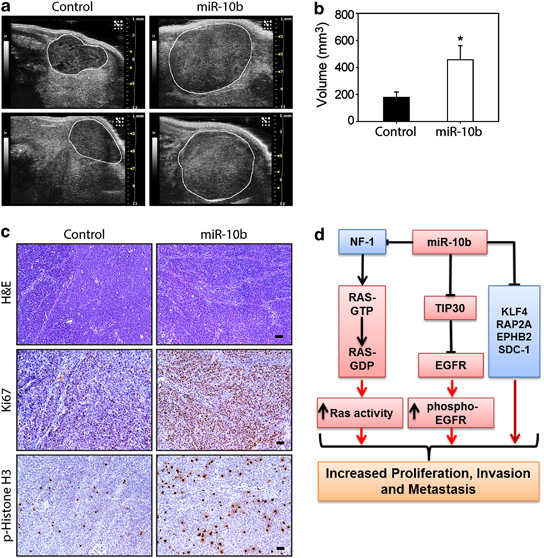 Pancreatic cancer is notorious for its low survival rate (see "When will cancer be cured?"). Only 6 percent of people with the disease live more than five years after diagnosis. According to the National Cancer Institute, there will be an estimated 45,220 new cases and 38,460 deaths from the disease in 2013.
Those patients with high levels of miR-10b resist chemotherapy more and their disease returns sooner after treatment than those without the molecule, Dr. Korc added. More research is needed, he said, as these findings are preliminary.
Dr. Korc was named the inaugural Myles Brand Professor of Cancer Research in October 2011. He is also director of the Center for Pancreatic Cancer Research. His work is focussed on aberrant growth-factor signaling in pancreatic cancer and genetic mouse models of pancreatic cancer, with the goal of designing novel therapeutic strategies. He has published over 270 peer-reviewed manuscripts and is internationally recognised for his research into pancreatic cancer.
6th November 2013
Breakthrough in cryopreservation
Developing an efficient way to freeze and store living tissues could transform many aspects of medical care and research – but ice crystallization often occurs within cells during such cryopreservation procedures, leading to cell death. In the 5th November issue of Biophysical Journal, researchers report that they have gained new information about the processes responsible for promoting the freezing of cells within tissues. This knowledge may ultimately lead to novel approaches for preventing tissue injury during cryopreservation.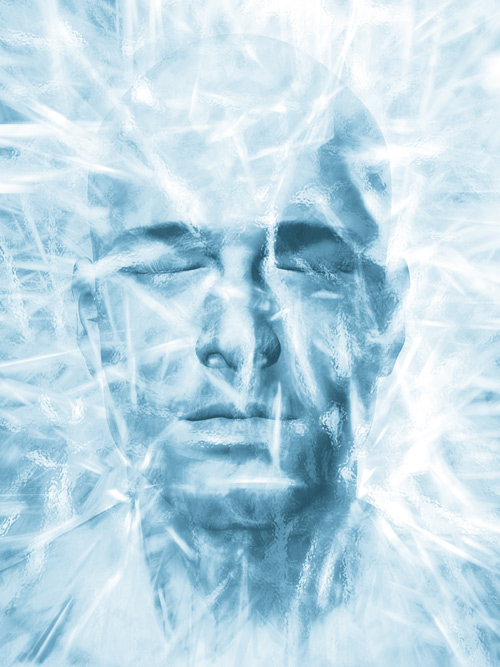 A long-standing obstacle to avoiding tissue damage during freezing is that when cells are joined together within tissues, individual cells are more likely to crystallize than if the cells are kept apart. "In tissues, ice crystals are thought to be able to grow through membrane channels called gap junctions, thus allowing ice to easily propagate from cell to cell," explains senior author Dr. Jens Karlsson, of the Department of Mechanical Engineering at Villanova University. "But the results of the present study indicate that the mechanism of tissue cryo-injury is much more complex than was previously thought."
Dr. Karlsson and his team monitored microscopic freezing events inside genetically modified cells and used mathematical models to show that gap junctions do not always provide the major pathway for spreading of ice crystals between cells. They saw that cell-to-cell propagation of ice also occurred during freezing of tissue samples in which gap junction formation had been suppressed. The authors discovered that intercellular connections – in which neighbouring cell membranes are stitched together by rows of rivet-like structures known as tight junctions – also play a significant role.
"By using high-speed video imaging, we found evidence that ice from outside the cells sometimes forms nano-scale branches, which can penetrate the barriers created by tight junction seams," says Dr. Karlsson. "The resulting invasion of the spaces between cells appears to promote crystallization of the cells adjacent to the breach."
Although we're still a long way from being able to freeze humans and revive them, these unexpected findings may provide a boon for the manufacturing of engineered tissue products that can be used for grafts and organ transplantations. "Using cryopreservation to stop living tissue constructs from spoiling during storage will be the key to enabling economical mass production, quality assurance, and shipping logistics for these life-saving products," says Dr. Karlsson.
5th November 2013
Microgravity accelerates biological aging
As nations strive to put humans farther into space for longer periods of time, the real loser in this new space race could be the astronauts themselves. New experiments conducted on the International Space Station (ISS) involving cells that line the inner surfaces of blood vessels (endothelial cells) show that microgravity accelerates cardiovascular disease and the biological aging of cells. These findings are presented in the November 2013 issue of The FASEB Journal.
"Understanding the cellular and molecular events of senescence might help in finding preventive measures that are useful to improve the quality of life of millions of people," said Silvia Bradamante, a researcher from the CNR-ISTM, Institute of Molecular Science and Technologies in Milan, Italy. "Our study further supports the role of oxidative stress in accelerating aging and disease."
In this report, Bradamante and colleagues examined endothelial cells in real microgravity aboard the ISS and conducted deep gene expression and protein analysis on the cells. They compared space-flown endothelial cells to endothelial cells cultured under normal gravity — looking for differences in gene expression and/or in the profile of secreted proteins. Space-flown cells differentially expressed over 1,000 genes, and secreted high amounts of pro-inflammatory cytokines. Ultimately, this induced significant oxidative stress, causing inflammation among endothelial cells, which in turn, led to atherosclerosis and cell senescence (biological aging).
"As we plan to send people deeper into space than ever before, and for longer flights, we've got to make sure that they remain in the best health possible," said Gerald Weissmann, Editor-in-Chief of The FASEB Journal. "We've evolved to rely on gravity to regulate our biology, and without it, our tissues become confused. Worst of all: they age faster!"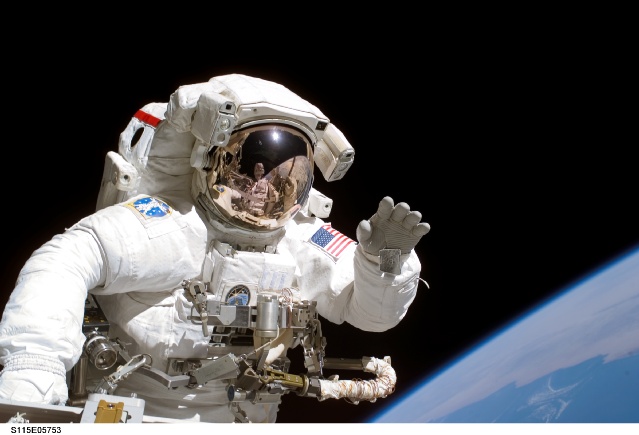 1st November 2013
DARPA to research brain implants
The Defense Advanced Research Projects Agency (DARPA) is seeking to develop new technology to enable near real-time measurement and analysis of brain systems, for use in precise neural stimulation therapies.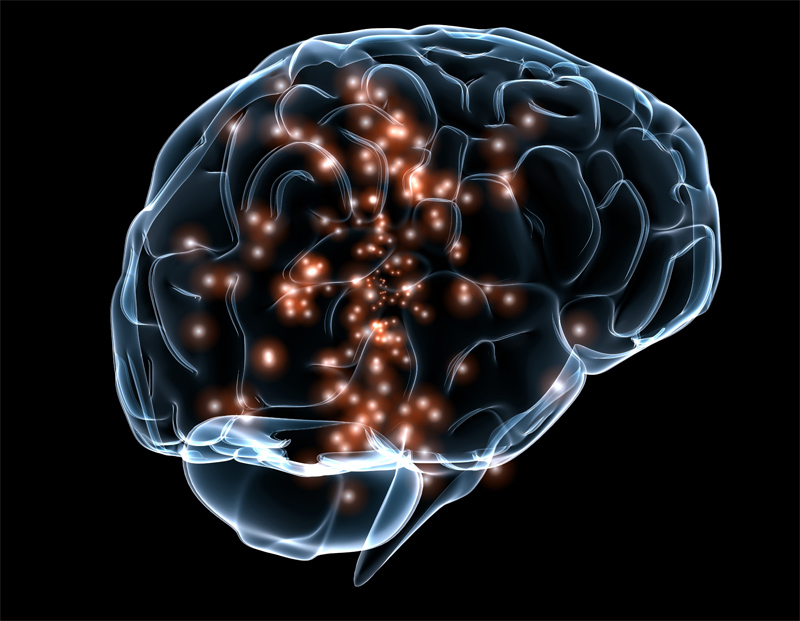 Despite our best efforts to protect the health of U.S. service members and veterans, the effects of neuropsychological illness brought on by war, traumatic injuries and other experiences are not always easily treated. While current approaches can often help to alleviate the worst effects of these illnesses, they are imprecise and not universally effective. Demand for new therapies is high, as mental disorders are the leading cause of hospital bed days and the second leading cause of medical encounters for active duty service members. Among veterans, ten percent of those receiving treatment from the Veterans' Health Administration are provided mental health care or substance abuse counselling.
DARPA has created the Systems-Based Neurotechnology for Emerging Therapies (SUBNETS) program to pursue advances in neuroscience and neurotechnology that could lead to new clinical understanding of how neuropsychological illnesses manifest in the brain – and to advanced therapies to reduce the burden and severity of illnesses in troops and veterans. This program will attempt to establish the characteristics of distributed neural systems, and develop therapies based on near real-time recording, analysis and stimulation using next-generation devices inspired by Deep Brain Stimulation (DBS).
DBS already exists as a therapy option for certain neurologic and neuropsychological illnesses in patients who are not responsive to other therapies. Approximately 100,000 people around the globe live with a DBS implant – a device that delivers electrical stimulation to reduce the motor impairment caused by Parkinson's disease and dystonia. These devices are also being studied as therapy for depression, obsessive compulsive disorder, Tourette's and epilepsy.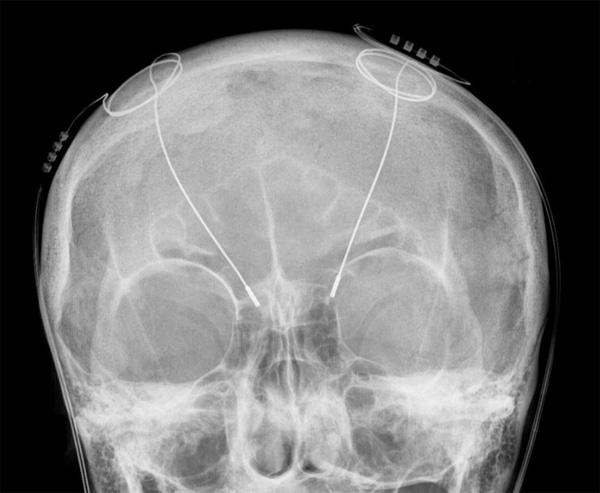 Despite recent advances, clinicians and researchers remain limited by the tools available to study, understand and treat systems of the brain. To achieve maximum benefit, they are often forced to complete a slow, repetitive and imprecise cycle of observing behaviours and then fine-tuning drug or behavioural therapy until the effects of a disease are reduced. The science has, until now, been largely based on a century of identifying associations between complex behaviours and diffuse understanding of the brain.
SUBNETS will seek to move beyond this limited understanding, to create interventions based on new insights that can be gained from the intersection of neuroscience, neurotechnology and clinical therapy. While there is no question that brain activity, anatomy and behaviour are functionally linked, there is a growing body of evidence to suggest that many neural and behavioural processes are not localised to specific anatomical regions – but are emergent from systems that span several regions of the brain. SUBNETS will establish the capability to record and model how these systems function.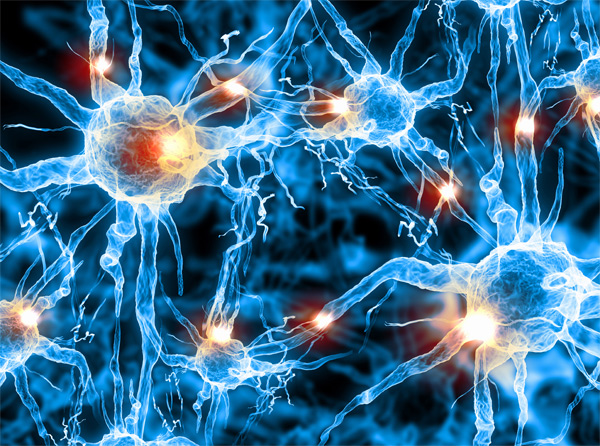 DARPA is specifically interested in the underlying systems which contribute to the following conditions: Post-Traumatic Stress Disorder, Major Depression, Borderline Personality Disorder and General Anxiety Disorder. DARPA also seeks to evaluate the representation in the central nervous system of: Traumatic Brain Injury, Substance Abuse/Addiction and Fibromyalgia/Chronic Pain.
"If SUBNETS is successful, it will advance neuropsychiatry beyond the realm of dialogue-driven observations and resultant trial and error, and into the realm of therapy driven by quantifiable characteristics of neural state," said Justin Sanchez, DARPA program manager. "SUBNETS is a push toward innovative, informed and precise neurotechnological therapy to produce major improvements in quality of life for service members and veterans who have very few options with existing therapies. These are patients for whom current medical understanding of diseases like chronic pain or fatigue, unmanageable depression or severe post-traumatic stress disorder can't provide meaningful relief."
As described in a broad agency announcement, the work will require development of novel medical hardware, complex modelling of human neural systems, clinical neurology and animal research. DARPA expects that successful teams will span across disciplines including psychiatry, neurosurgery, neural engineering, microelectronics, neuroscience, statistics and computational modelling.
"We're talking about a whole systems approach to the brain, not a disease-by-disease examination of a single process or a subset of processes," Sanchez said. "SUBNETS is going to be a cross-disciplinary, expansive team effort and the program will integrate and build upon historical DARPA research investments."
Because programs like SUBNETS push the leading edge of science, they are often society's first encounter with the dilemmas associated with new technologies. DARPA understands the importance of considering ethical, legal, societal and policy questions. For that reason, the Agency has convened an Ethical, Legal and Social Implications (ELSI) panel to inform and advise on emerging neuroscience efforts.
The SUBNETS project is part of the $100 million BRAIN Initiative announced by President Obama in April. DARPA hopes to have the brain implants developed within five years.
30th October 2013
Super-thin membranes clear the way for chip-sized pumps
The ability to shrink laboratory-scale processes to automated chip-sized systems would revolutionise biotechnology and medicine. For example, inexpensive and highly portable devices that process blood samples to detect biological agents, such as anthrax, are needed by the U.S. military and for homeland security efforts.
One of the challenges of "lab-on-a-chip" technology is the need for miniaturised pumps to move solutions through micro-channels. Electroosmotic pumps (EOPs) — devices in which fluids appear to magically move through porous media in the presence of an electric field — are ideal, because they can be readily miniaturised. EOPs however, require bulky and external power sources, which defeats the concept of portability. But a super-thin silicon membrane developed at the University of Rochester could now make it possible to drastically shrink the power source, paving the way for new diagnostic devices the size of a credit card.
"Up until now, electroosmotic pumps have had to operate at a very high voltage, about 10 kilovolts," said James McGrath, associate professor of biomedical engineering. "Our device works in the range of one-quarter of a volt, which means it can be integrated into devices and powered with small batteries."
McGrath's research paper is published this week by the journal Proceedings of the National Academy of Sciences.
McGrath and his colleagues use porous nanocrystalline silicon (pnc-Si) membranes that are microscopically thin – it takes more than one thousand stacked on top of each other to equal the width of a human hair. And that's what allows for a low-voltage system.
A porous membrane needs to be placed between two electrodes in order to create what's known as electroosmotic flow, which occurs when an electric field interacts with ions on a charged surface, causing fluids to move through channels. Membranes previously used in EOPs have resulted in a significant voltage drop between the electrodes, forcing engineers to begin with bulky and high-voltage power sources. The thin pnc Si membranes allow the electrodes to be placed much closer to each other, creating a much stronger electric field with a much smaller drop in voltage. As a result, a smaller power source is needed.
"Until now, not everything associated with miniature pumps was miniaturised," said McGrath. "Our device opens the door for a tremendous number of applications."
Along with medical applications, it's been suggested that EOPs could be used to cool electronic devices. As electronic devices get smaller, components are packed more tightly, making it easier for the devices to overheat. With miniature power supplies, it may be possible to use EOPs to help cool laptops and other portable electronic devices.
McGrath said there's one other benefit to the silicon membranes. "Due to scalable fabrication methods, the nanocrystalline silicon membranes are inexpensive to make and can be easily integrated on silicon or silica-based microfluid chips."
28th October 2013
Record number of Alzheimer's genes discovered in largest ever study
In a major new study, an international team of researchers has doubled the number of genes known to be involved in Alzheimer's disease from 10 to 21.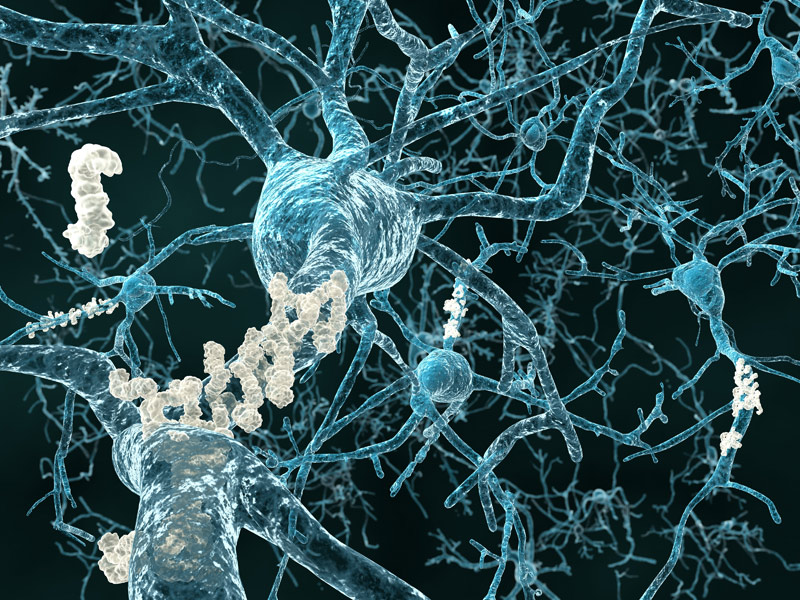 This major breakthrough will significantly advance scientists' knowledge of Alzheimer's. It opens new research avenues and enables a better understanding of the disordered functional processes involved.
Published today in Nature Genetics and undertaken by the International Genomics Project (IGAP), the work details 11 new regions of the genome involved in the onset of this neurodegenerative condition. The research, part-funded by the UK's Medical Research Council, the Welsh Government and Alzheimer's Research UK, builds on the genome-wide association analysis study that has since 2009 discovered 10 genes known to be associated with Alzheimer's.
"This discovery will pinpoint new mechanisms underlying Alzheimer's disease," said Professor Julie Williams, Head of Neurodegeneration at Cardiff University. "By combining the expertise and resources of geneticists across the globe, we have been able to overcome our natural competitive instincts to achieve a real breakthrough in identifying the genetic architecture that significantly contributes to our mapping of the disease.
"What surprised us most about the findings was the very strong pattern that showed several genes implicating the body's immune response in causing dementia," she added. "We now have a total of 21 published genes known to increase the risk of developing Alzheimer's, though a large portion of the genetic risk for the disease remains unexplained. Further research is still needed to locate the other genes involved before we can get a complete picture."
Since February 2011, the four largest international research consortiums on the genetics of Alzheimer's have joined forces to accelerate the discovery of new genes. In less than three years, the IGAP scientists have been able to identify more susceptibility genes than was achieved in the previous 20 years.
Genetic data was collected from 74,000 individuals from 15 countries across the globe yielding 11 new gene discoveries. Among the most notable discoveries was found in the HLA-DRB5/DRB1 major histocompatibility complex region of the brain – confirming the involvement of the immune system in the disease. This same region is also associated with two other neurodegenerative disorders: multiple sclerosis and Parkinson's disease.
Professor Williams commented on the direction the next phase of research will take:
"We will now turn our attention to people with early onset Alzheimer's – people in their 40s and 50s afflicted with more severe forms of the condition. Their genetic architecture may hold the key to finding yet more genes involved. They carry a heavier genetic load than people who develop the condition in later life and will yield clues about what genetic markers we should be looking out for.
"We will also be compiling the findings of a series of major studies exploring the role environmental factors play in the development of Alzheimer's, looking at what increases our risk and, conversely, what lessens it. These insights, we hope, will give people an opportunity to change their risk for the better, setting them on a safer course through life.
"Our work demonstrates that, given the complexity of such a disease, only a global collaboration will quickly find solutions to tackle this major threat. It would be greatly encouraging to also see the world's molecular biologists all pulling together, breaking out of their silos and uniting in their aim of unraveling disease and developing the treatments to tackle it."
Dr Eric Karran, Director of Research at Alzheimer's Research UK, the UK's leading dementia research charity, said:
"By mapping the genetics of the most common, late-onset form of Alzheimer's, these findings highlight new biological processes that could significantly advance our understanding of this devastating disease. Alzheimer's is a complex disease that requires a multi-faceted research approach and this important study shows the progress that can come through collaboration. Advances in technology have accelerated genetic research in recent years and Alzheimer's Research UK is pleased to be supporting scientists at the cutting edge of this progress. While this new discovery holds real potential, the true value will come from pinpointing the exact genes involved, how they contribute to Alzheimer's, and how this could be translated into benefits for people living with the disease."
The paper, entitled "Meta-analysis of 74,046 individuals identifies 11 new susceptibility loci for Alzheimer's disease" is published in Nature Genetics.
18th October 2013
Brain clears toxins during sleep
For the first time, researchers have shown that a fundamental reason for sleep is to clear the brain of toxins. This is achieved by brain cells shrinking to create gaps between neurons, allowing fluid to wash through.
A good night's rest may literally clear the mind. Using mice, researchers showed for the first time that the space between brain cells may increase during sleep, allowing the brain to flush out toxins that build up during waking hours. These results suggest a new role for sleep in health and disease.
"Sleep changes the cellular structure of the brain. It appears to be a completely different state," said Maiken Nedergaard at the University of Rochester Medical Center in New York, and lead author of the study.
For centuries, scientists and philosophers have wondered why people sleep and how it affects the brain. Only recently have scientists shown that sleep is important for storing memories. In this study, Dr. Nedergaard and her colleagues unexpectedly found that sleep may be also be the period when the brain cleanses itself of toxic molecules.
Their results, published in Science, show that during sleep a "plumbing" system, called the glymphatic system, may open, letting fluid flow rapidly through the brain. Dr. Nedergaard's lab recently discovered that the glymphatic system helps control whether cerebrospinal fluid (CSF) – a clear liquid surrounding the brain and spinal cord – flows through the brain.
"It's as if Dr. Nedergaard and her colleagues have uncovered a network of hidden caves and these exciting results highlight the potential importance of the network in normal brain function," said Roderick Corriveau, PhD, program director at the National Institute of Neurological Disorders and Stroke (NINDS), which funded the study.
Initially the researchers studied the system by injecting dye into the CSF of mice and watching it flow through their brains while simultaneously monitoring electrical brain activity. The dye flowed rapidly when the mice were unconscious, either asleep or anesthetised. In contrast, the dye barely flowed when the same mice were awake.
"We were surprised by how little flow there was into the brain when the mice were awake," said Nedergaard. "It suggested that the space between brain cells changed greatly between conscious and unconscious states."
To test this idea, the researchers inserted electrodes into the brain to directly measure the space between brain cells. They found that the space inside the brains increased by 60 percent when the mice were asleep or anesthetised.
"These are some dramatic changes in extracellular space," said Charles Nicholson, PhD, a professor at New York University's Langone Medical Center and an expert in measuring the dynamics of brain fluid flow and how it influences nerve cell communication.
Certain brain cells, called glia, control flow through the glymphatic system by shrinking or swelling. Noradrenaline is an arousing hormone that is also known to control cell volume. Treating awake mice with drugs that block noradrenaline induced sleep and increased brain fluid flow and the space between cells, further supporting the link between the glymphatic system and sleep.
Previous studies suggest that toxic molecules involved in neurodegenerative disorders accumulate in the space between brain cells. In this study, the researchers tested whether the glymphatic system controls this by injecting mice with radiolabeled beta-amyloid, a protein associated with Alzheimer's disease, and measuring how long it lasted in their brains when they were asleep or awake. Beta-amyloid disappeared faster in mice brains when they were asleep, suggesting that sleep normally clears toxic molecules from the brain.
"These results may have broad implications for multiple neurological disorders," said Jim Koenig, PhD, a program director at NINDS. "This means the cells regulating the glymphatic system may be new targets for treating a range of disorders."
The results may also highlight the importance of sleep.
"We need sleep. It cleans up the brain," said Dr. Nedergaard.
17th October 2013
Genetic errors identified in 12 major cancer types
Examining 12 major types of cancer, researchers have identified 127 repeatedly mutated genes that appear to drive the development and progression of a range of tumours in the body. This discovery sets the stage for devising new diagnostic tools and more personalised cancer treatments.
The research, published today in Nature, shows that some of the same genes commonly mutated in certain cancers also occur in seemingly unrelated tumours. For example, a gene mutated in 25 percent of leukaemia cases in the study was also found in tumours of the breast, rectum, head and neck, kidney, lung, ovary and uterus.
Based on the findings, the researchers envision that a single test that surveys errors in a swath of cancer genes eventually could become part of the standard diagnostic workup for most cancers. Results of such testing could guide treatment decisions for patients, based on the unique genetic signatures of their tumours.
New insights into cancer are possible because of advances in genome sequencing that enable scientists to analyse the DNA of cancer cells on a scale that is much faster and less expensive today than even a few years ago. While earlier genome studies have typically focused on individual tumour types, the current research is one of the first to look across many different types of cancer.
"This is just the beginning," said author Li Ding, PhD, of the Genome Institute at Washington University. "Many oncologists and scientists have wondered whether it's possible to come up with a complete list of cancer genes, responsible for all human cancers. I think we're getting closer to that."
The new research analysed the genes from 3,281 tumours – a collection of cancers of the breast, uterus, head and neck, colon and rectum, bladder, kidney, ovary, lung, brain and blood. In addition to finding common links among genes in different cancers, the researchers also identified a number of mutations exclusive to particular cancer types.
Looking at a large number of tumours across many different cancers gives the researchers the statistical power they need to identify significantly mutated genes. These genetic errors occur frequently in some cancers and rarely in others but are nevertheless thought to be important to cancer growth. The research was conducted as part of the Cancer Genome Atlas Pan-Cancer effort, funded by the National Cancer Institute and the National Human Genome Research Institute, both at the National Institutes of Health (NIH).
While the average number of mutated genes in tumours varied among the cancer types, most tumours had only two to six mutations in genes that drive cancer. This may be one reason why cancer is so common, the researchers said. "While cells in the body continually accumulate new mutations over the years, it only takes a few mutations in key driver genes to transform a healthy cell into a cancer cell," noted Ding.
The scientists, who included co-first authors Cyriac Kandoth, PhD, and Michael McLellan, both at Washington University, along with collaborator Benjamin Raphael, PhD, from Brown University, were also able to identify genes that have a significant effect on survival.
TP53 – an already well-known cancer gene – occurred most commonly across the different tumour types. It was found in 42 percent of samples and was routinely associated with a poor prognosis, particularly in kidney cancer, head and neck cancer and acute myeloid leukaemia. Another gene, BAP1, was also linked with an unfavourable prognosis, especially in patients with kidney and uterine cancer.
However, mutations in the breast cancer gene BRCA2 were associated with improved survival in ovarian cancer, while errors in IDH1 were linked to an improved prognosis in gliobastoma, a particularly aggressive brain tumour, and in other cancer types.
Research to find additional cancer genes is ongoing at Washington University's Genome Institute, one of the large-scale genome sequencing centres supported by the NIH, and at other academic institutions. Identifying a more comprehensive list of cancer genes could provide the backdrop to improve the diagnosis of cancer and to guide treatment decisions.
"Because we now know, for example, that genes mutated in leukaemia also can be altered in breast cancer and that genetic errors in lung cancer also can show up in colon and rectal cancer, we think one inclusive diagnostic test that includes all cancer genes would be ideal," Ding said. "This would provide a more complete picture of what's going on in a tumour, and that information could be used to make decisions about treatment."
16th October 2013
A blueprint for restoring touch with a prosthetic hand
New research is laying the groundwork for touch-sensitive prosthetic limbs that could provide real-time sensory information to amputees via direct interface with the brain.
The research, published in Proceedings of the National Academy of Sciences, marks an important step toward new technology that – if developed successfully – would increase the functionality of robotic prosthetic limbs, making them act more like real limbs.
"To restore sensory motor function of an arm, you not only have to replace the motor signals that the brain sends to the arm to move it around, but you also have to replace the sensory signals that the arm sends back to the brain," said the study's senior author, Sliman Bensmaia, PhD, assistant professor at the University of Chicago. "We think the key is to invoke what we know about how the brain of the intact organism processes sensory information, and then try to reproduce these patterns of neural activity through stimulation of the brain."
Bensmaia's research is part of Revolutionising Prosthetics – a multi-year DARPA project that aims to create a modular, artificial upper limb to restore natural motor control and sensation in amputees. Managed by the Johns Hopkins University Applied Physics Laboratory, it has brought together an interdisciplinary team of experts from academic institutions, government agencies and private companies.
Bensmaia and colleagues at the University of Chicago are working specifically on the sensory aspects of these limbs. In a series of experiments with monkeys, whose sensory systems closely resemble those of humans, they identified patterns of neural activity that occur during natural object manipulation and then successfully induced these patterns through artificial means.
The first set of experiments focused on contact location, or sensing where the skin has been touched. The animals were trained to identify several patterns of physical contact with their fingers. Researchers then connected electrodes to areas of the brain corresponding to each finger and replaced physical touches with electrical stimuli delivered to the appropriate areas of the brain. The result: the animals reacted the same way to artificial stimulation as they did to physical contact.
Next, the researchers focused on the sensation of pressure. In this case, they developed an algorithm to generate the appropriate amount of electrical current to elicit a sensation of pressure. Again, the animals' response was the same whether the stimuli were felt through their fingers or through artificial means.
Finally, the team studied the sensation of contact events. When the hand first touches or releases an object, it produces a burst of activity in the brain. Again, the researchers established that these bursts of brain activity can be mimicked through electrical stimulation.
The result of these experiments is a set of instructions that can be incorporated into a robotic prosthetic arm to provide sensory feedback to the brain through a neural interface. Bensmaia believes such feedback will bring these devices closer to being tested in human clinical trials.
"The algorithms to decipher motor signals have come quite a long way, where you can now control arms with seven degrees of freedom. It's very sophisticated. But I think there's a strong argument to be made that they will not be clinically viable until the sensory feedback is incorporated," Bensmaia said. "When it is, the functionality of these limbs will increase substantially."
9th October 2013
Delayed aging is better investment than cancer or heart disease research
Following the recent announcement from Google that the company's next startup, Calico, will tackle the science of aging, a new study concludes that research to delay aging and the infirmities of old age would have better social and economic benefits than advances in individual fatal diseases like cancer or heart disease.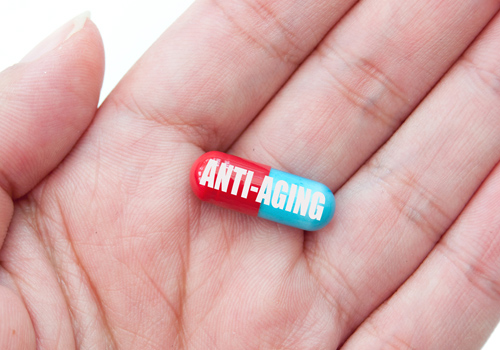 With even modest gains in our scientific understanding of how to slow the aging process, an additional 5 percent of adults in the U.S. over the age of 65 would be healthy rather than disabled every year from 2030 to 2060, revealed the study in the October issue of Health Affairs.
Put another way, an investment in delayed aging would mean 11.7 million more healthy adults over the age of 65 in 2060. The analysis, from top scientists at Harvard University, the University of Southern California, Columbia University, the University of Illinois at Chicago and other institutions, assumes research investment leading to a 1.25 percent reduction in the likelihood of age-related diseases. In contrast to treatments for fatal diseases, slowing aging would have no health returns initially, but would have significant benefits over the long term.
In the United States, the number of people aged 65 and over is expected to more than double in the next 50 years, from 43 million in 2010 to 106 million in 2060. About 28 percent of the current population over 65 is disabled.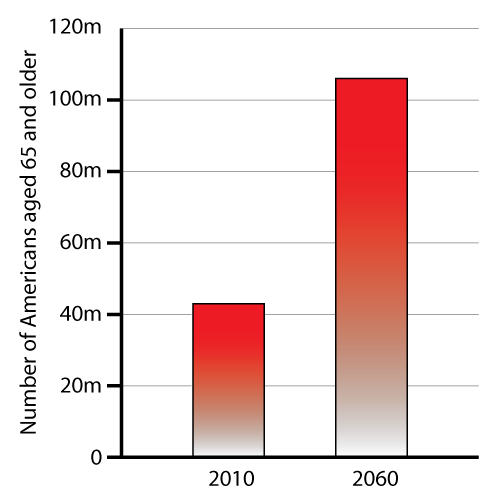 "In the last half-century, major life expectancy gains were driven by finding ways to reduce mortality from fatal diseases," said lead author Dana Goldman, holder of the Leonard D. Schaeffer Director's Chair at the USC Schaeffer Center for Health Policy and Economics. "But now disabled life expectancy is rising faster than total life expectancy, leaving the number of years that one can expect to live in good health unchanged or diminished. If we can age more slowly, we can delay the onset and progression of many disabling diseases simultaneously."
The study showed significantly lower and declining returns for continuing the current research "disease model," which seeks to treat fatal diseases independently, rather than tackling the shared, underlying cause of frailty and disability: aging itself.
Lowering the incidence of cancer by 25 percent in the next few decades — in line with the most favorable historical trends — would barely improve population health over not doing anything at all, the analysis showed. The same is true of heart disease, the leading cause of death worldwide: About the same number of older adults would be alive but disabled in 2060 whether we do nothing or continue to combat cancer and heart disease individually. The findings are in line with earlier research showing that curing cancer completely would only increase life expectancy by about three years.
"Even a marginal success in slowing aging is going to have a huge impact on health and quality of life. This is a fundamentally new approach to public health that would attack the underlying risk factors for all fatal and disabling diseases," said corresponding author S. Jay Olshansky of the School of Public Health at the University of Illinois-Chicago. "We need to begin the research now. We don't know which mechanisms are going to work to actually delay aging, and there are probably a variety of ways this could be accomplished, but we need to decide now that this is worth pursuing."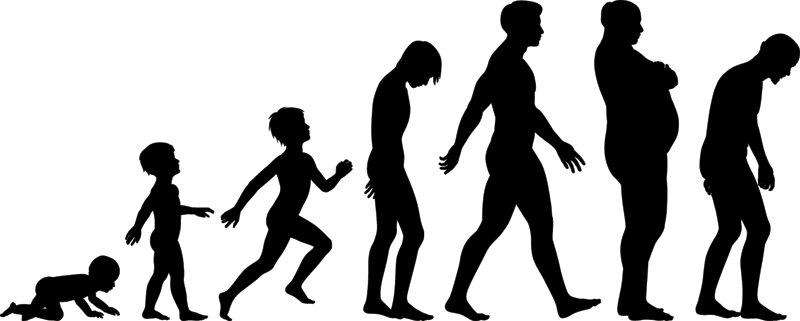 Several lines of scientific inquiry have already shown how we might age more slowly, including studies of the genetics of "centenarians" and other long-lived people. Slowing the signs of biological aging has also been achieved in animal models, using pharmaceuticals or interventions such as caloric restriction.
But until now, no assessment has been made of the costs and health returns on developing therapies for delayed aging.
"We would be affecting every generation," Olshansky said. "This study is a benchmark in the world of public health."
The study showed that, with major advances in cancer treatment or heart disease, a 51-year-old can expect to live about one more year. A modest improvement in delaying aging would double this to two additional years — and those years are much more likely to be spent in good health.
The increase in healthy years of life would have an economic benefit of approximately $7.1 trillion over the next five decades, the researchers find. Their analysis did not account for the potential cognitive benefits for older adults with research in delayed aging.
However, the results of the study also showed that improving the population of healthy, older adults will not lower overall health care spending. With research advances in delayed aging, more people would be alive past the age of 65, which means significantly higher outlays for Medicare and Medicaid despite less per-person spending on medical costs.
"Shifting the focus of medical investment to delayed aging instead of targeting diseases individually would lead to significant gains in physical health and social engagement," Goldman said. "We see extremely large population health benefits, and the benefits will extend to future generations. There are major fiscal challenges, but these are manageable with reasonable policy changes, and the economic value of such a shift is too large to ignore."
5th October 2013
First artificial pancreas approved by the FDA
Medtronic, the world's largest medical technology company, has been granted approval by the FDA for its MiniMed 530G with Enlite – a breakthrough, first-generation artificial pancreas for diabetes sufferers.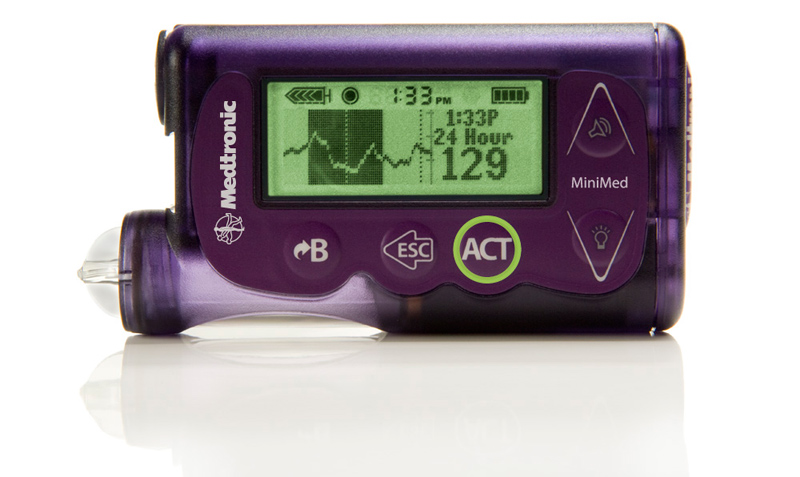 Medtronic's system is the first in the U.S. that can automatically stop insulin delivery when sensor glucose values reach a preset level and when the patient doesn't respond to the Threshold Suspend alarm. The MiniMed 530G incorporates the new Enlite sensor, Medtronic's most accurate and comfortable continuous glucose sensor, which has a 31 percent improvement in overall accuracy over previous sensors.
"We're excited to bring yet another important 'first' to the United States. The MiniMed 530G with Enlite can help people gain better control of their diabetes versus multiple daily injections," said Katie Szyman, president of the Diabetes business at Medtronic. "We are committed to advancing closed loop algorithms, continuous glucose monitoring and insulin delivery technologies to bring new artificial pancreas systems to market."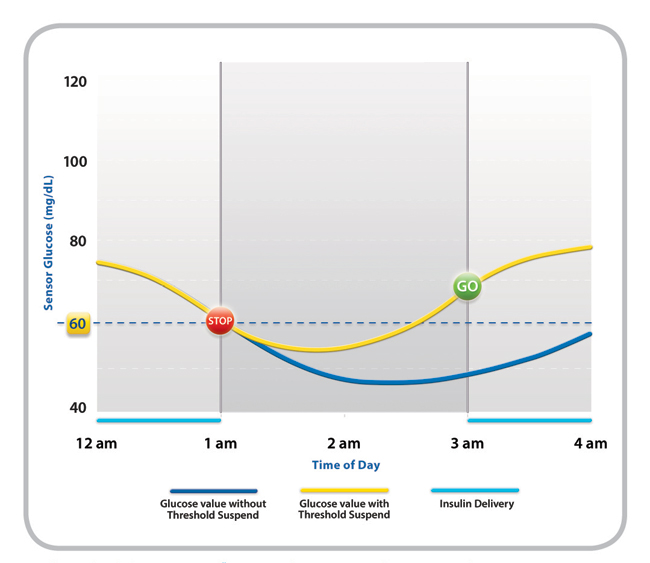 In addition to improved comfort and more accurate Continuous Glucose Monitoring (CGM), the Enlite sensor detects up to 93 percent of hypoglycemia episodes when predictive and threshold alerts are on. It is nearly 70 percent smaller than the previous Medtronic sensor and provides a simpler insertion process with a hidden-introducer needle.
The MiniMed 530G is the first system approved under the new product classification, "OZO: Artificial Pancreas Device System, Threshold Suspend," created by the U.S. Food and Drug Administration. Threshold Suspend automation automatically stops the delivery of insulin if glucose levels reach a threshold, which can be set by a healthcare provider between 60-90 mg/dL. Once the threshold is met, the MiniMed 530G will first alert the wearer with an alarm. If the individual is sleeping, unconscious or otherwise unable to react, the device will suspend all insulin delivery for two hours. Insulin delivery can be resumed at any time.
The MiniMed 530G system was approved for use by people with diabetes aged 16 and older. Medtronic will now conduct a post-approval study and will engage in direct patient follow-up. The company intends to begin ramping up production immediately to prepare for launch of the device in the next several weeks.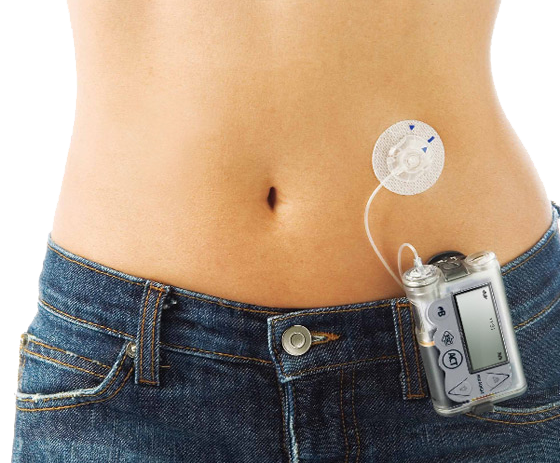 29th September 2013
World's first mind-controlled bionic leg
This week, the science of bionics helped over 1 million Americans with leg amputations take a giant step forward.
The Rehabilitation Institute of Chicago (RIC) has revealed clinical applications for the first thought-controlled bionic leg in New England Journal of Medicine. This innovative technology represents a significant milestone in the rapidly growing field of bionics. Until now, only thought-controlled bionic arms were available to amputees.
Levi Hargrove, PhD, the lead scientist of this research at RIC's Center for Bionic Medicine, developed a system to use neural signals to safely improve limb control of a bionic leg.
"This new bionic leg features incredibly intelligent engineering," said Hargrove. "It learns and performs activities unprecedented for any leg amputee – including seamless transitions between sitting, walking, ascending and descending stairs and ramps and repositioning the leg while seated."
This method improves upon prosthetic legs that only use robotic sensors and remote controls and do not allow for intuitive thought control of the prosthetic.
The case study focuses on Zac Vawter, an amputee who had targeted muscle reinnervation surgery in 2009 to redirect nerves from damaged muscle in his amputated limb to healthy hamstring muscle above his knee. When the redirected nerves instruct the muscles to contract, sensors on the patient's leg detect tiny electrical signals from the muscles. Specially-designed computer software analyses these signals and data from sensors in the robotic leg. It instantaneously decodes the type of movement the patient is trying to perform and then sends those commands down to the robotic leg. Using muscle signals, instead of robotic sensors, makes the system safer and more intuitive.
"The bionic leg is a big improvement compared to my regular prosthetic leg," said Vawter. "It responds quickly and more appropriately, allowing me to interact with my environment in a way that is similar to how I moved before my amputation. For the first time since my injury, the bionic leg allows me to seamlessly walk up and down stairs and even reposition the prosthetic by thinking about the movement I want to perform. This is a huge milestone for me and for all leg amputees."
The US Army's Telemedicine and Advanced Technology Research Center (TATRC) funded the study with an $8 million grant to improve the control of robotic leg prostheses by adding neural information to the control system. Due to this unusually large grant, RIC was able to accomplish these breakthrough innovations in only four years. It is unknown what the eventual cost of supplying these bionic legs to patients will be. However, TATRC and RIC intend to make them available for in-home testing for both military and civilian populations within the next three to five years.
18th September 2013
Google launches new company with aim to defeat aging
Google today announced Calico, a new company that will focus on health and well-being – in particular the challenge of aging and associated diseases. Arthur D. Levinson, Chairman and former CEO of Genentech and Chairman of Apple, will be Chief Executive Officer and a founding investor.

Announcing this new investment, Larry Page, Google CEO said: "Illness and aging affect all our families. With longer term, moonshot thinking around healthcare and biotechnology, I believe we can improve millions of lives. It's impossible to imagine anyone better than Art — one of the leading scientists, entrepreneurs and CEOs of our generation — to take this new venture forward."
"I've devoted much of my life to science and technology, with the goal of improving human health," Levinson commented. "Larry's focus on outsized improvements has inspired me, and I'm tremendously excited about what's next."

Art Levinson will remain Chairman of Genentech and a director of Hoffmann-La Roche, as well as Chairman of Apple. Commenting on Art's new role, Franz Humer, Chairman of Hoffmann-La Roche, said: "Art's track record at Genentech has been exemplary, and we see an interesting potential for our companies to work together going forward. We're delighted he'll stay on our board."

Tim Cook, Chief Executive Officer of Apple, said: "For too many of our friends and family, life has been cut short or the quality of their life is too often lacking. Art is one of the crazy ones who thinks it doesn't have to be this way. There is no one better suited to lead this mission and I am excited to see the results."
17th September 2013
Microrobots for cell and drug delivery in the human body
A team of researchers at the Chinese University of Hong Kong (CUHK) has developed a novel type of magnetic "micro-robot" capable of transporting cells and delivering drugs to specific locations inside the body. This new technology has the potential to revolutionise minimally invasive medical treatment such as targeted therapy and tissue regeneration.
The development of microrobots requires interdisciplinary knowledge including mechatronics, materials science, biology, computing and automation. These tiny devices have the potential to work in very small and confined spaces and thus have broad applications in many fields, but particularly in minimally invasive medical treatment.
Prof. Zhang Li, from CUHK's Department of Mechanical and Automation Engineering, collaborated with Daegu Gyeongbuk Institute of Science and Technology (DGIST) in Korea, and ETH Zurich. Together, they innovated a new microrobot capable of transporting the appropriate amount of cells and therapeutic drugs to specific areas of the body. The team used laser lithography to construct porous 3D scaffolds which were coated with a thin layer of magnetic material (nickel) and biocompatible material (titanium). This allowed remote manipulation of the devices using external magnetic fields to guide them, while causing no harm to living cells.
Prof. Zhang commented: "Our microrobots have enormous potential in on-demand, minimally invasive medical treatments. They allow accurate cell and drug delivery and reduce risk of complications arising from more invasive treatment methods. The low-strength magnetic fields are biologically harmless to living cells and tissues, and are therefore safe to use in the human body. This innovation is a great leap forward in the development of wirelessly-controlled medical microrobots."
One lab test involved cultivating human kidney cells in the microbot model, which grew and interacted with the model, Zhang said. This confirmed that the model could interoperate with the kidney cells, he said, adding that tests were currently conducted on rabbits and mice. This technology could lead to targeted treatment of various diseases such as cancer, cerebral infarction and retinal degeneration.
Professor Zhang is now leading the CUHK research team to improve the performance, intelligence and design of these micro-devices by paying close attention to their locomotion and dynamic properties in fluid. At present, they are just over 100 micrometres (µm) in length. However, as technology improves, they will become even smaller and more sophisticated. Experts believe that nano-scale robots may be possible by 2025 – able to repair individual cells and even work directly inside them. Further into the future, these machines could become a permanent part of our physiology.
The research results of this latest study will be featured as the cover story in a forthcoming issue of Advanced Materials.