21st May 2015
Brain plasticity restored in older mice
Scientists have reactivated neuroplasticity in older mice, restoring their brains to a more youthful state. In the future, this treatment could be replicated in human patients.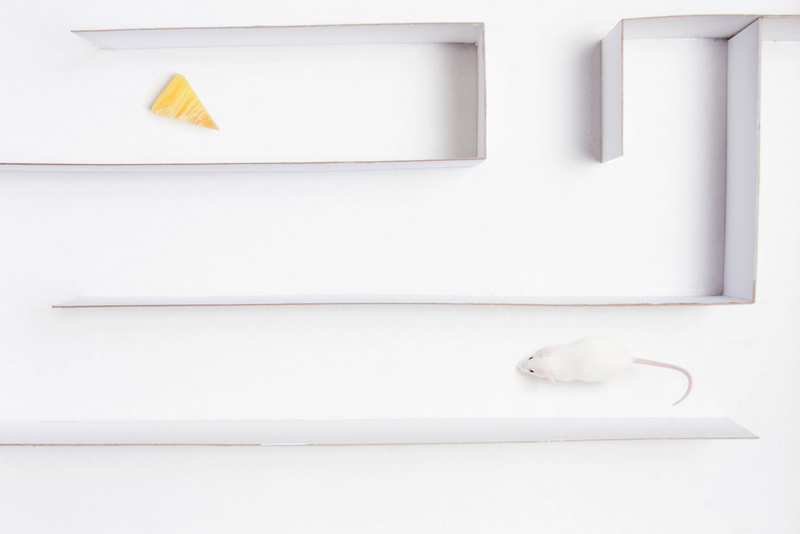 In the adult brain, connections are difficult to change – while in children, novel experiences rapidly mould new connections during critical periods of their brain development.
At the University of California, Irvine, neurobiologist Sunil Gandhi and colleagues wanted to know whether the flexibility of the juvenile brain could be restored to the adult brain. Apparently, it can: they've successfully re-created a critical juvenile period in the brains of adult mice. In other words, the researchers have reactivated "brain plasticity" – the rapid and robust changes in neural pathways and synapses as a result of learning and experience. Their breakthrough could lead to new treatments for developmental brain disorders such as autism and schizophrenia.
The scientists achieved this by transplanting a certain type of embryonic neuron into the brains of adult mice. The transplanted neurons express GABA – a chief inhibitory neurotransmitter that aids in motor control, vision and other cortical functions. Just as older muscles lose youthful flexibility, older brains lose plasticity. But in the Gandhi study, the transplanted GABA neurons created a new period of heightened plasticity that allowed for vigorous rewiring of the adult brain. In a sense, old brain processes became young again.
In early life, normal visual experience is crucial to properly wire connections in the visual system. Impaired vision during this time leads to a long-lasting visual deficit known as amblyopia. In an attempt to restore normal sight, the researchers transplanted GABA neurons into the visual cortex of adult amblyopic mice.
"Several weeks after transplantation, when the donor animal's visual system would be going through its critical period, the amblyopic mice started to see with normal visual acuity," said Melissa Davis, a postdoctoral fellow and lead author of the study.
These results raise hopes that GABA neuron transplantation might have future clinical applications. This line of research is also likely to shed light on the basic brain mechanisms that create critical periods.
"These experiments make clear that developmental mechanisms located within these GABA cells control the timing of the critical period," said Gandhi.
He added that the findings point to the use of GABA cell transplantation to enhance retraining of the adult brain after injury. Furthermore, this work sparks new questions as to how these transplanted GABA neurons reactivate plasticity – the answers to which might lead to therapies for currently incurable brain disorders.
10th May 2015
3-D technology detects 40 percent more breast cancers than mammography
A new 3-D technology known as tomosynthesis has been shown to detect 40 percent more breast cancers than mammography, while also lowering the radiation dose.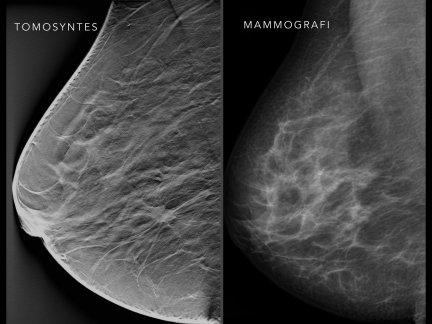 Breast cancer is the most common type of cancer in women worldwide. More than 1.7 million cases were diagnosed in 2012, with half a million deaths in the same year. Tomosynthesis detects 40% more breast cancers than traditional mammography does, according to a major screening study from Lund University, Sweden. This is the first large-scale study to compare the screening method with regular mammograms. The new 3-D X-ray technique is also more comfortable for women, as breast compression is halved. A total of 7,500 women aged 40–74 took part in the first half of the study, which formed the basis for the findings.
"We see a change as inevitable. Breast tomosynthesis will be introduced, it is just a question of when and on what scale," explains Sophia Zackrisson and Kristina Lång, radiologists at Skåne University Hospital in Malmö and researchers at Lund University.
Breast tomosynthesis works on the same principle as tomography. This means that X-ray images of the breast are acquired from different angles, which can then show multiple thin layers of the breast. This is compared with a traditional mammography, where all the breast tissue is reproduced in a single 2-D image, which can hinder the early detection of tumours.
The new technique also reduces discomfort and pain, because the breast does not have to be compressed as firmly as in the current examination technique. This could lead to higher levels of participation in future screening programmes. Among the other advantages are lower radiation doses than in traditional mammography, and the ready availability of the equipment on the market, which would facilitate a transition.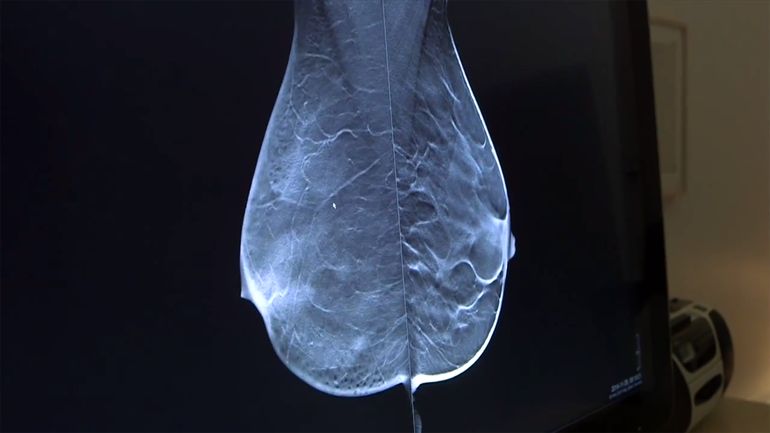 However, there are a few challenges remaining before the method can be introduced on a large scale. As with other screening methods, there is a risk of overdiagnosis (in mammography screening, the figure is 10–20 per cent). The researchers do not know what that number is for tomosynthesis, and further studies are needed to investigate the rate of overdiagnosis with tomosynthesis.
The study found that there was an increase in the recall rate, meaning more healthy women with benign lesions were recalled for further testing. This is a major drawback in screening, says Kristina Lång, as it can cause unnecessary psychological stress.
The ongoing research will also look at costs. Breast tomosynthesis is a somewhat more expensive technique.
"We see five to ten years from now as a possible timeframe for the large-scale introduction of the technique. There is also an aspiration for more personalised screening, and breast tomosynthesis could therefore be one of several methods used", concludes Sophia Zackrisson.
30th April 2015
Rubella has been eradicated from the Americas
The World Health Organisation (WHO) has officially declared that rubella – also known as the German measles – has been eradicated from the Western Hemisphere.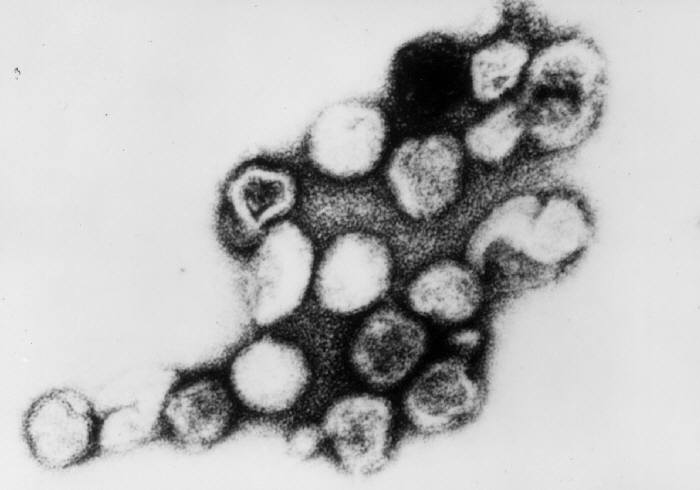 The Americas region has become the first in the world to be declared free of endemic transmission of rubella, a contagious viral disease that can cause multiple birth defects, as well as foetal death when contracted by women during pregnancy. This achievement culminates a 15-year effort that involved widespread administration of the measles, mumps and rubella (MMR) vaccine throughout the Western Hemisphere.
The declaration, made by an international expert committee during a meeting at the Pan American Health Organisation/World Health Organisation (PAHO/WHO), makes rubella the third disease to be eliminated from the Americas – following the regional eradication of smallpox in 1971 and the elimination of polio in 1994. Congenital rubella syndrome (CRS) becomes the fourth.
"The elimination of rubella from the Americas is a historic achievement that reflects the collective will of our region's countries to work together to achieve ambitious public health milestones," said PAHO/WHO Director, Carissa Etienne. "Ours was the first region to eradicate smallpox, first to eliminate polio, and now the first to eliminate rubella. All four achievements prove the value of immunisation and how important it is to make vaccines available even to the remotest corners of our hemisphere."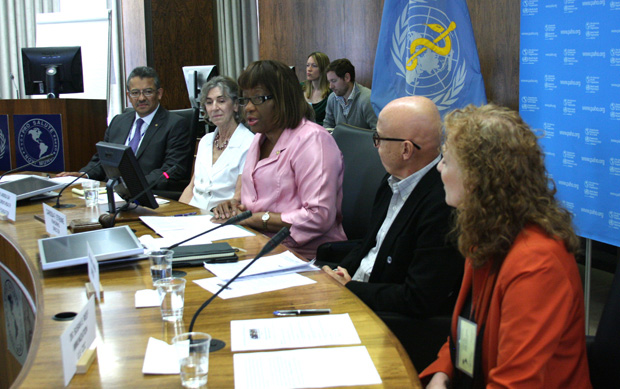 "Three years ago, governments agreed a Global Vaccine Action Plan. One of the plan's targets is to eliminate rubella from two WHO regions by end-2015. I congratulate the Americas Region for being the first region to achieve this," said Dr Margaret Chan, director general of the World Health Organisation.
Rubella, also known as German measles, caused widespread outbreaks throughout the Americas before the introduction of the MMR vaccine. Although the virus usually causes mild or asymptomatic infections in children and adults, when contracted by women early in pregnancy it can trigger miscarriage or CRS, an array of birth defects that includes blindness, deafness, and congenital heart defects. Before mass-scale rubella vaccination up to 20,000 or more children were born with CRS each year in Latin America and the Caribbean, while over 158,000 rubella cases were reported in 1997 alone. In the United States, 20,000 infants were born with CRS during the last major rubella outbreak (1964-65).
The last endemic (local origin) cases of rubella and CRS were reported in the Americas during 2009. Because the virus continues to circulate in other parts of the world, imported cases from outside the Americas have continued to be reported. Experts reviewed evidence provided by PAHO/WHO and concluded there was no endemic transmission of rubella or CRS for five consecutive years – exceeding the three-year requirement for declaring the disease eliminated. Other regions hoping to follow next include Eastern Europe, Russia and Central Asia.
"The fight against rubella has taken more than 15 years, but it has paid off with what I believe will be one of the most important Pan-American public health achievements of the 21st century," said Etienne. "Now it's time to roll up our sleeves and finish the job of eliminating measles as well."
24th April 2015
Human embryos genetically modified by Chinese scientists
In a world first, researchers at Sun Yat-sen University in Guangzhou, China, admit to having edited the genome of live human embryos to see the effect on a fatal blood disorder, thalassaemia.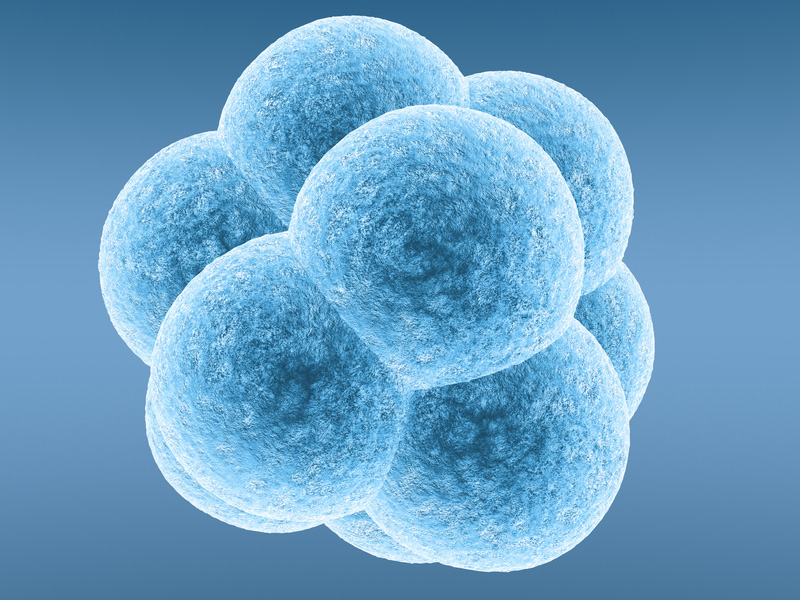 The research is banned in Europe – but Chinese scientists have confirmed that they recently edited the DNA of human embryos for the very first time. Researchers at Sun Yat-sen University, led by Junjiu Huang, have tried to ease concerns by explaining that they used non-viable embryos, which cannot result in a successful live birth, that were obtained from local fertility clinics. Huang's team used a revolutionary new technique known as CRISPR/Cas9, discovered by scientists at MIT.
A total of 86 embryos were injected with the Cas9 protein and left for two days while the gene-editing process took place. Of these, 71 survived and subsequent tests revealed that 28 were successfully spliced, but only a fraction contained the genetic material needed to prevent the fatal blood disorder thalassaemia. Unexpected mutations were also noticed in the genes.
"I think that this is a significant departure from currently accepted research practice," said Shirley Hodgson, Professor of Cancer Genetics, St George's University of London. "Can we be certain that the embryos that the researchers were working on were indeed non-viable? Any proposal to do germline genetic manipulation should be very carefully considered by international regulatory bodies before it should be considered a serious research prospect."
"This news emphasises the need for an immediate global ban on the creation of GM designer babies," comments Dr David King, director of UK watchdog Human Genetics Alert. "It is critical that we avoid a eugenic future in which the rich can buy themselves a baby with built-in genetic advantages. It is entirely unnecessary since there are already many ethical ways to avoid thalassaemia. This research is a classic example of scientific careerism – assuring one's place in the history books even though the research is unnecessary and unethical."
"The study is a landmark, as well as a cautionary tale," says George Daley, a stem-cell biologist at Harvard Medical School in Boston. "Their study should be a stern warning to any practitioner who thinks the technology is ready for testing to eradicate disease genes."
The research appears in the journal Protein and Cell after the prestigious journals Nature and Science refused to publish it on ethical grounds.